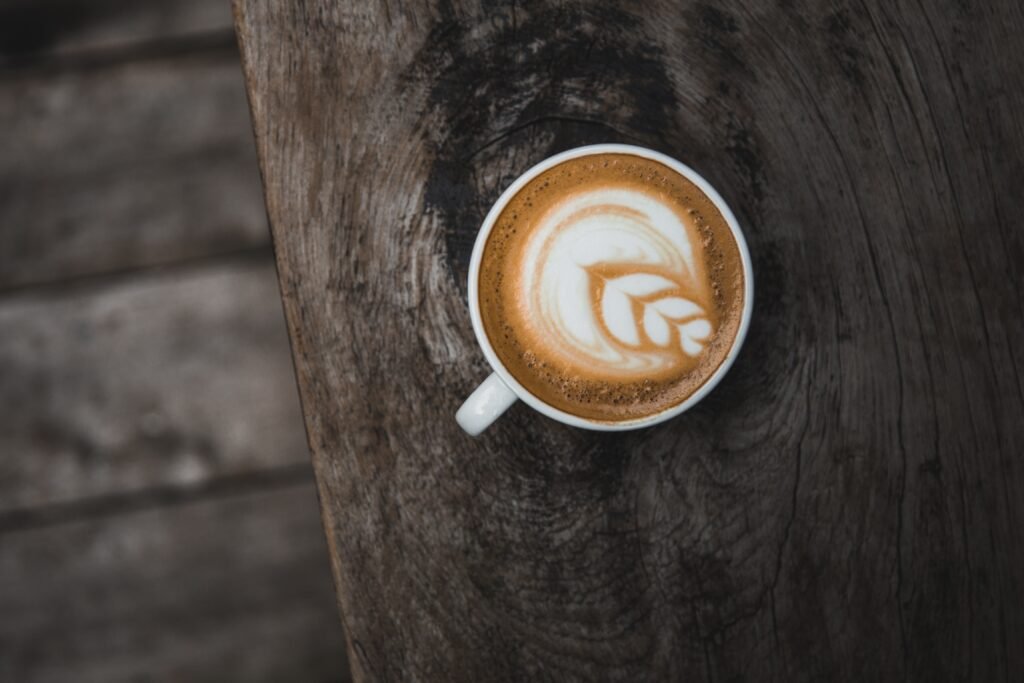 Japan has a long history of coffee culture with traditional Japanese cafes called kissaten. In Tokyo, there are numerous coffee shops to choose from, making it difficult to decide where to go.
To simplify things for you, we have compiled a list of the top 10 specialty coffee shops in Tokyo recommended by experienced baristas.
10 Best Coffee Speciality Shops in Tokyo In 2023:
Table of Contents
1. FUGLEN
Address: 1 Chome-16-11 Tomigaya, Shibuya City, Tokyo
Founded in 1963, the coffee bar FUGLEN opened its first store in Japan. Fuglen Tokyo is a popular Norwegian cafe located near Yoyogi Park. The interior is stylish and full of vintage.
Fuglen is a versatile establishment, operating as a café from morning till evening and transforming into a stylish cocktail bar at night. One of the highlights is the opportunity to savor Oslo coffee, a rarity in Japan, renowned for its exceptional quality.
Oslo, the capital of Norway, is often hailed as the Coffee Kingdom, producing some of the finest coffee worldwide. According to the esteemed New York Times, it's even worth hopping on a plane just to indulge in their coffee. Therefore, the prospect of enjoying this gem of a coffee in Japan is truly enticing.
The interior of About Life exudes a modern Scandinavian aesthetic, creating a unique atmosphere . With daily rotating coffee offerings, you can rest assured that the beans are always fresh, and alongside the Oslo coffee, they also offer selections from other renowned brands.
2. THE LOCAL COFFEE STAND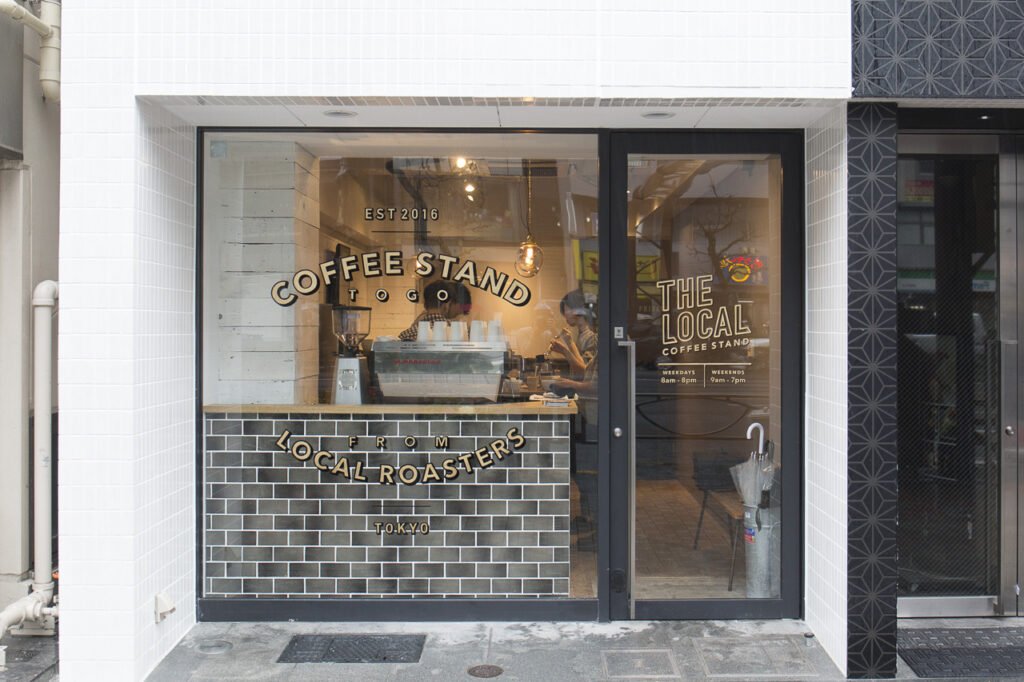 Address: 2-10-15 Shibuya, Shibuya-ku, Tokyo
Located in a serene residential area near Yoyogi Park, The Local Coffee Stand is a charming coffee stand that welcomes casual visitors to stop by and enjoy a cup of coffee. While there is an indoor seating area, many people opt for takeout due to its stand-like setup.
The concept of The Local Coffee revolves around serving delicious coffee in a comfortable setting. The recommended options include espresso and Americano, both prepared to perfection. Additionally, they offer cappuccinos with latte art.
What sets The Local Coffee Stand apart is their willingness to accommodate custom orders. You can request drinks that are not listed on the menu, tailoring the taste to your preferences and exploring various flavor combinations.
3. 4/4 SEASONS COFFEE
Address: Kotobuki Building 1F, 2-7-7 Shinjuku, Shinjuku-ku, Tokyo
4/4 SEASONS COFFEE -All Seasons Coffee is a cozy coffee shop located near Shinjuku Gyoen National Garden, dedicated to the art of home-roasted coffee. Their mission is to enhance our lives through the appreciation of coffee, while valuing the climate and ingredients cultivated by passionate creators.
The menu at All Seasons Coffee offers a variety of coffee options, starting from today's coffee priced at 350 yen and featuring espresso and Americano as well. With several drip methods to choose from, you can explore different flavors and brewing techniques to suit your preferences.
The interior has a high ceiling and is decorated in white, and the tables and chairs are made of wood. Greenery is decorated here and there to accentuate and calm your mind. There are not many seats, but the space is widely used, so you can relax with a delicious cup of coffee.
4. iki ESPRESSO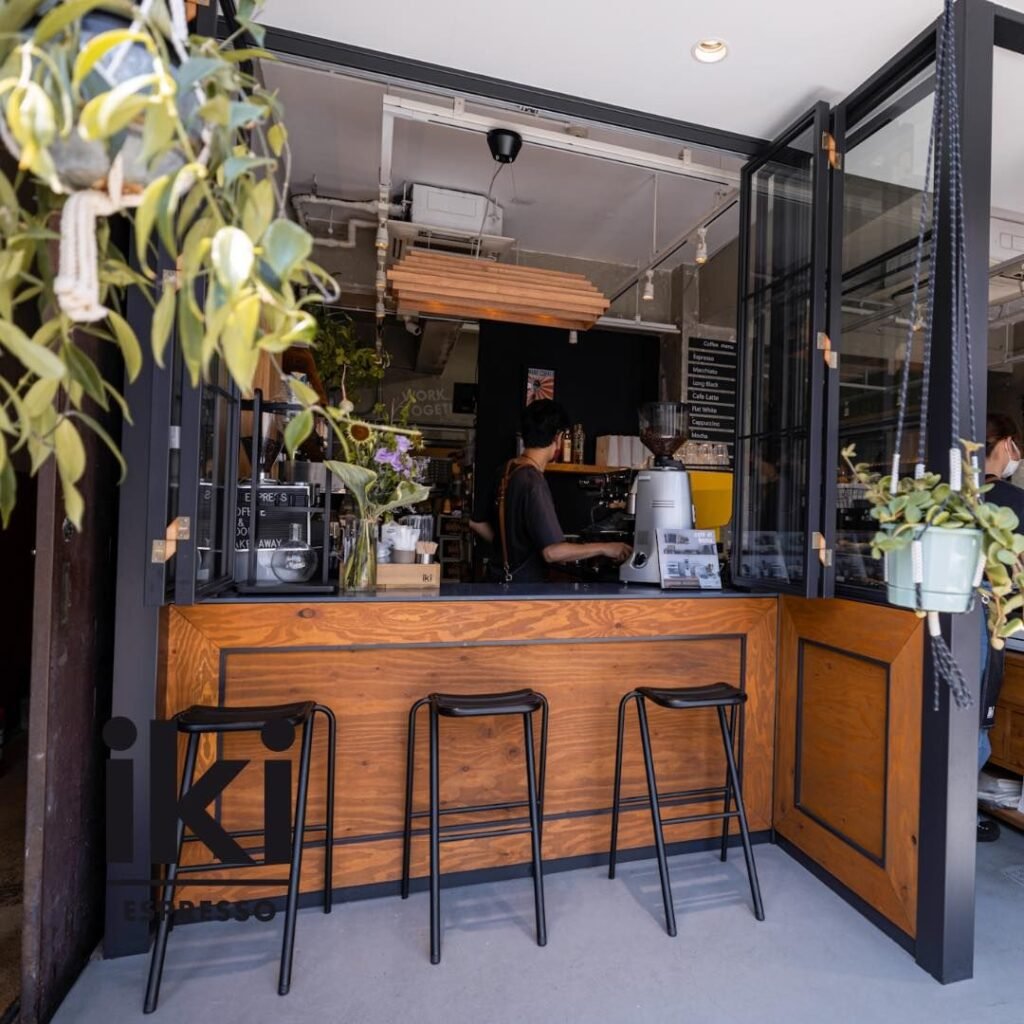 Address: 2-2-12 Tokiwa, Koto-ku, Tokyo
Located just a 5-minute walk from Kiyosumi Shirakawa Station, iki Espresso is a café that embraces the Oceania-style, offering a delightful coffee experience. It has gained significant popularity among coffee enthusiasts as a place to savor authentic and genuine coffee. With imported coffee beans from New Zealand, iki ensures a rich and flavorful coffee experience.
The highlight of this café is the highly recommended espresso, priced at 380 yen (including tax). The moment you take a sip, the smooth aroma of the espresso gently spreads, making it an incredibly popular choice. Even if you typically avoid espresso due to its bitterness, iki's espresso manages to strike a perfect balance, retaining the flavors of coffee without overwhelming bitterness.
Whether you prefer to enjoy your coffee in the cozy café environment or take it to-go, iki offers both options.
5. Coffee House Nishiya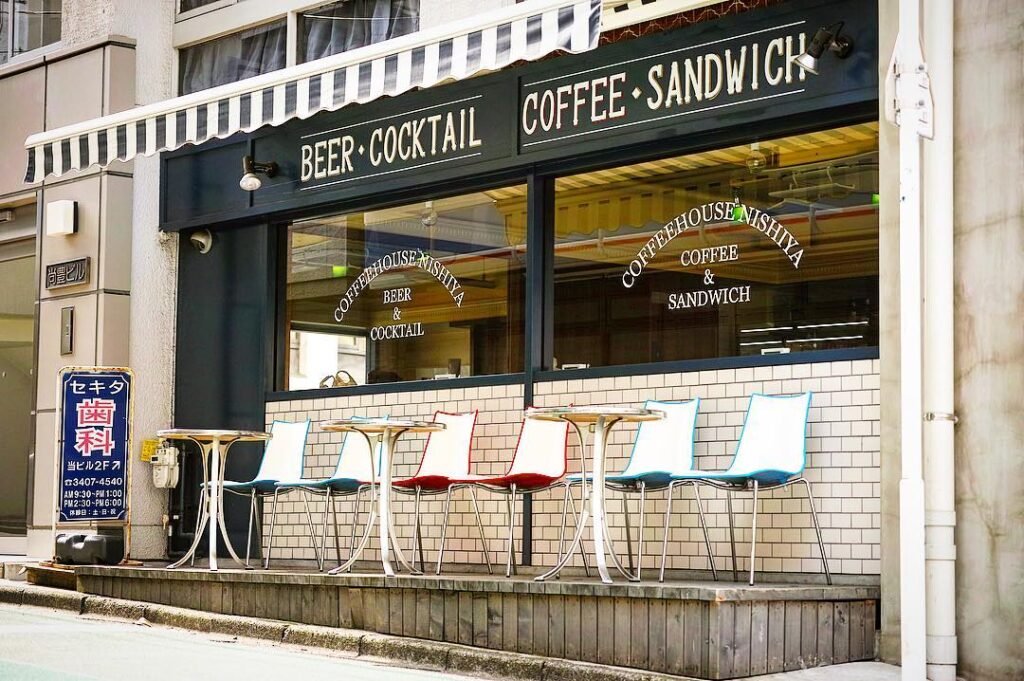 Address: Tokyo Shibuya-ku Higashi 1-4-1 Shoho Building 1F
Coffee House Nishiya is a coffee shop conveniently located just a 10-minute walk from Shibuya Station. In the bustling city of Shibuya, where even shopping can be exhausting, Coffee House Nishiya offers a tranquil haven that comes highly recommended for those seeking a moment of relaxation.
The shop's popularity lies in its calm and soothing atmosphere, creating an unexpected oasis in the vibrant Shibuya surroundings.
Coffee House Nishiya takes great pride in the expertise of its baristas, particularly the owner who achieved second place in the Japan Barista Championship. Their skill and dedication ensure a top-notch coffee experience.
Among the popular menu items, the refreshing cappuccino stands out with its delightful aroma of milk and cinnamon. Another recommended choice is the bicerin, which combines the bitterness of espresso with the sweetness of chocolate.
Additionally, Coffee House Nishiya surprises its customers with an exceptionally delicious pudding that has become a highlight of their offerings. Despite being an unexpected addition for a coffee shop, this pudding has garnered such popularity that it has been featured in magazines. The luscious, creamy texture of the pudding perfectly complements the bittersweet caramel sauce, creating a taste sensation that keeps customers coming back for more.
6. ALLPRESS ESPRESSO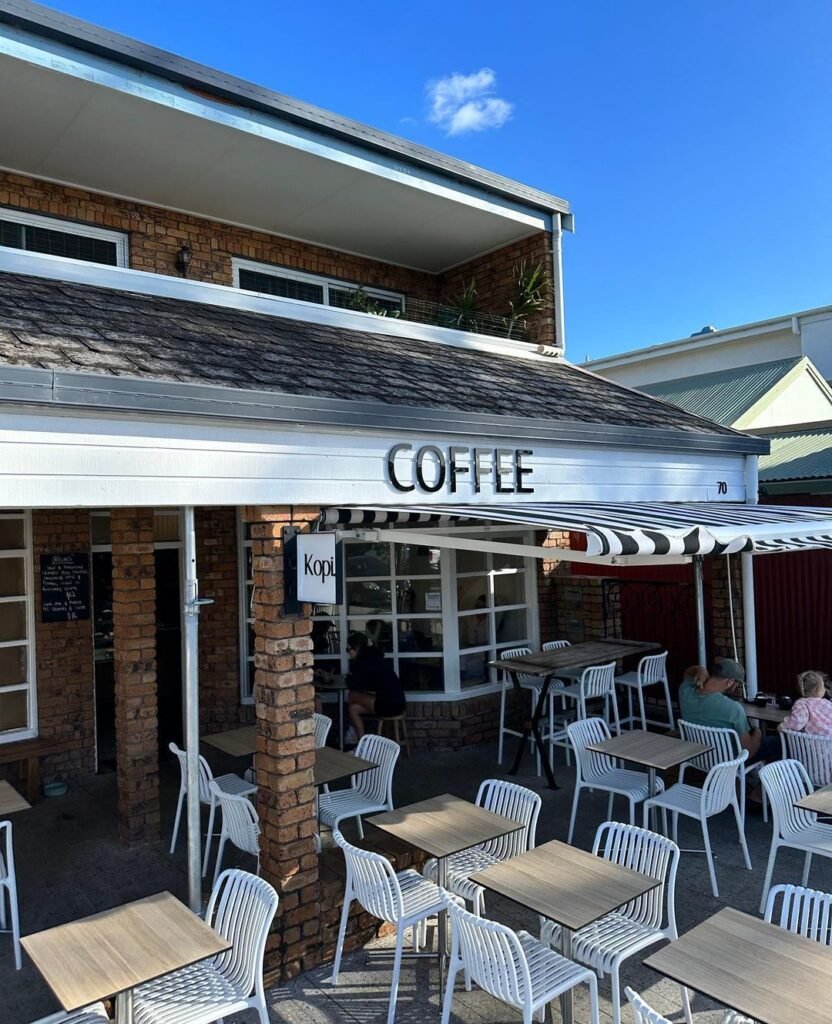 Address: 3-7-2 Hirano, Koto-ku, Tokyo
ALLPRESS ESPRESSO is a roaster and café specializing in espresso, originating from New Zealand.
This establishment takes pride in completing everything related to coffee in-house, ensuring a high level of quality.
A highly recommended choice is the espresso, known for its robust bitterness and vibrant bean aroma, offering an authentic and enjoyable taste experience.
In addition to the espresso, there are various other coffee options available, such as cappuccino and café mocha, which have been creatively crafted. They also offer a selection of light meals, adding to the convenience of the café.
The interior of the café is housed in a renovated lumber store, featuring a high ceiling that creates a spacious and open atmosphere. As you enter, you'll notice the roaster placed at the back, with the inviting aroma of freshly roasted coffee wafting throughout the space.
While the number of seats may be limited, the café is designed to provide a comfortable and relaxing atmosphere. The open layout ensures that guests never feel cramped, allowing for a truly enjoyable coffee experience.
7. Be a Good Neighbor Cofffee Kiosk
Address: Tokyo Solamachi 2F, 1-1-2 Oshiage, Sumida-ku, Tokyo
Be a Good Neighbor Coffee Kiosk is a popular coffee specialty store in Tokyo with stores in Kitasando, Harajuku, and Meiji Jingumae. And recently, they have opened stores on the 2nd floor of Roppongi and Tokyo Skytree Town Solamachi. The reason for its popularity is that you can taste unique coffees from all over the world.
In addition to serving delicious coffee, it offers a variety of other beverages such as tea and juice. If you're looking for a light meal, they have a selection of bread and sandwiches that you can enjoy in a casual setting.
Furthermore, they have a range of beans and other goods available for purchase. If you're looking for souvenirs for your coffee-loving friends, these items are sure to delight them.
8. Coffee Caraway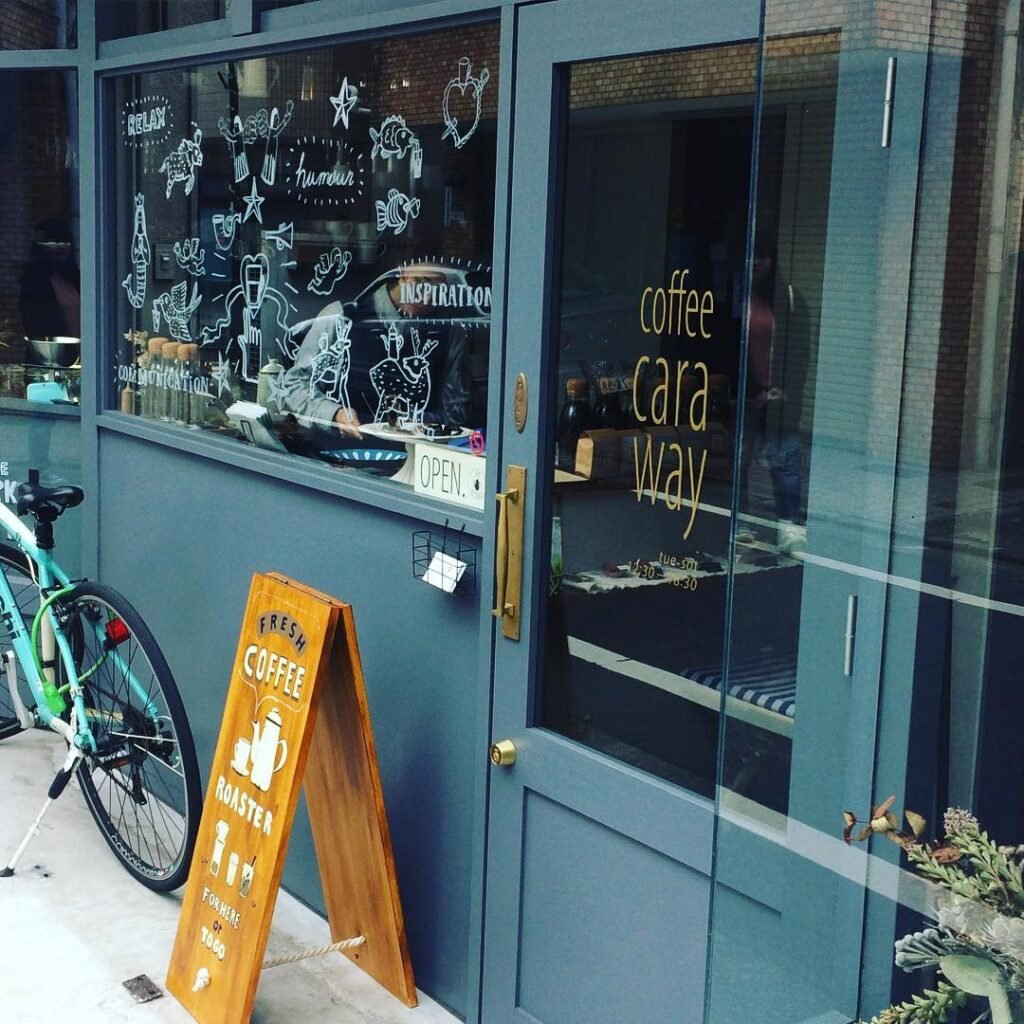 Address: 2-13-1 Gohongi, Meguro-ku, Tokyo
Coffee Caraway is a coffee specialty store located in Tokyo near Yutenji Station. The store is easily accessible, so you can casually stop by while taking a walk.
The secret of its popularity is that it is hand drip only. 
The entrance is elegantly designed , and when you open the door, you can feel the pleasant scent of coffee. The inside of the shop is small, but it is well equipped with a small roasting machine, and the whole shop is filled with the aroma of freshly roasted beans. You can choose your favorite coffee beans from the carefully selected store, and you can enjoy drip coffee with baked goods.
They also have original coffee spices, so it is recommended for those who want to enjoy a different coffee taste than usual.
9. TERA COFFEE and ROASTER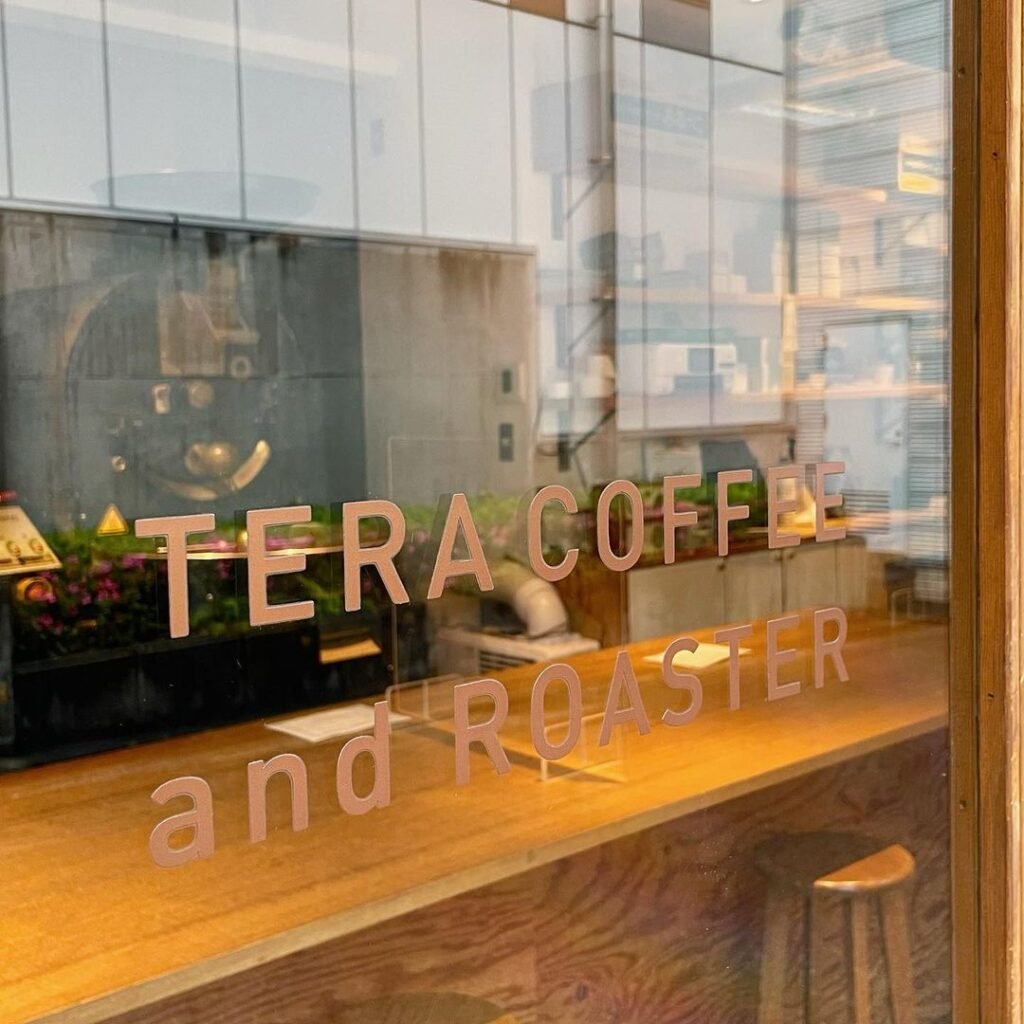 Address: 1-18-3 Aobadai, Meguro-ku, Tokyo
TERA COFFEE and ROASTER was originally a popular home-roasted coffee stand in Hakuraku and Okurayama in Yokohama City, but it opened in Nakameguro in Tokyo in June 2018 and is gaining popularity.
The shop's motto is "Good coffee is made from good beans." The owner himself goes to coffee farms around the world to carefully select coffee beans and roasts them to maximize their appeal.
In addition to coffee, you must absolutely taste the sweets !
10. About Life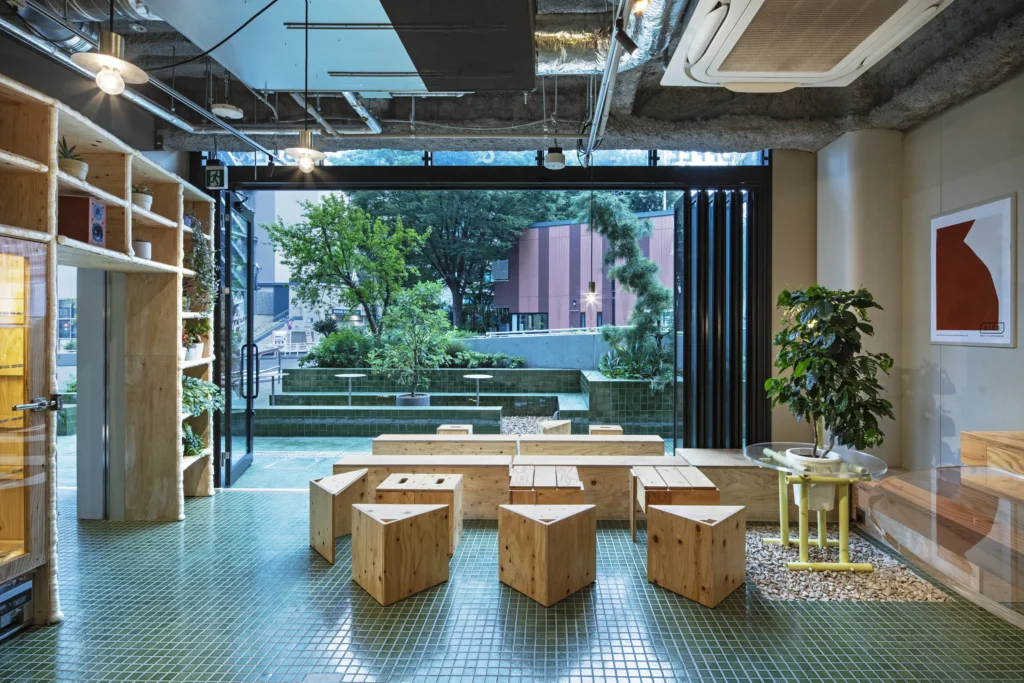 Address: 1-19-8 Dogenzaka, Shibuya-ku,Tokyo
Among the stylish shops in the heart of this vibrant area, About Life stands out beacause of café's sleek and clean design adds to its allure.
Despite its name, About Life is actually the second location of Onibus Coffee. The team behind these cafés is truly dedicated to quality. They meticulously test-taste every drink to ensure it meets their high standards, and you'll often find the quality control manager on staff.
One of the most impressive aspects of this café is its selection of drip and espresso coffees sourced from other renowned Tokyo roasters. They also regularly showcase international beans and feature guest baristas, adding a delightful variety to their offerings.
Moreover, the café's sleek and clean design adds to its allure.
---