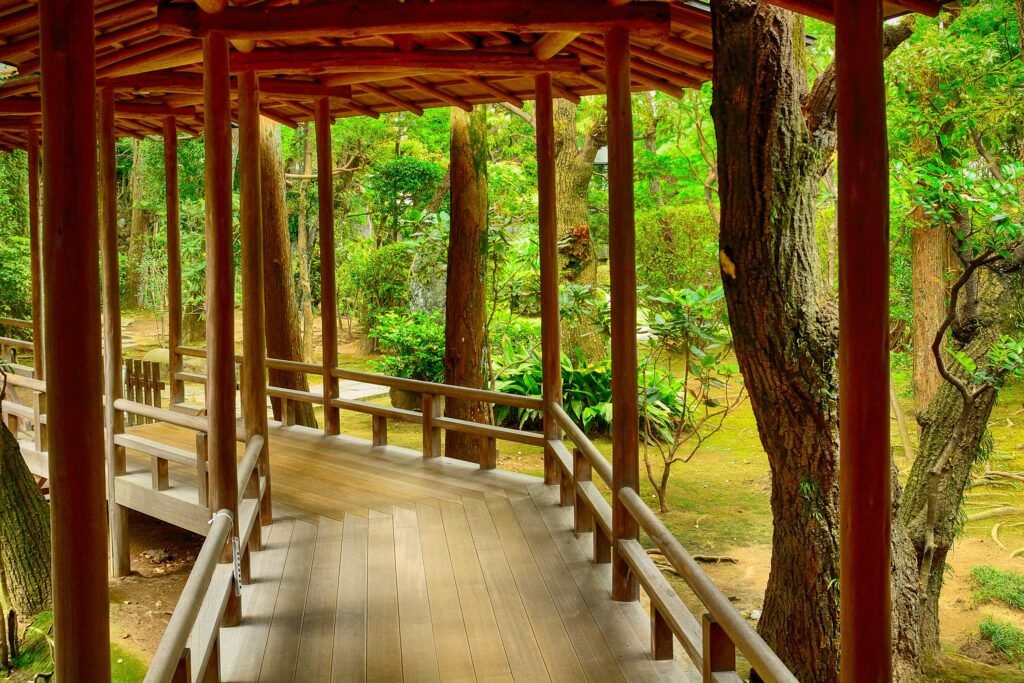 After exploring the popular districts of Shibuya, Harajuku, and Shinjuku and taking memorable photos at Asakusa's temples, under the trees of Meiji-jingu shrine or in the arcades of Akihabara, you might want to consider exploring lesser-known areas of Tokyo that are just as fascinating. These neighborhoods offer unique experiences and insights into Tokyo's culture and lifestyle beyond what is typically seen by tourists.
7 Great Addresses To Discover A Different Tokyo:
Table of Contents
Shibamata, a little temple in the suburbs
Beyond the classics, listed in tourist guides, you have to go to the almost nostalgic district of Shibamata, in the northeast of Tokyo. A 1960s atmosphere ,in a long alley lined with small wooden shops offering kusa-dango (balls of green rice dough covered in red bean paste) or senbei (puffed rice crackers), unagi (eel grilled) and traditional candy stores. We stroll on foot until we reach the beautiful Taishakuten Buddhist temple. Do not hesitate to pay small fee to access the traditional garden of the temple before approaching its phenomenal wooden frescoes.
Kagurazaka, an adventure in the geisha district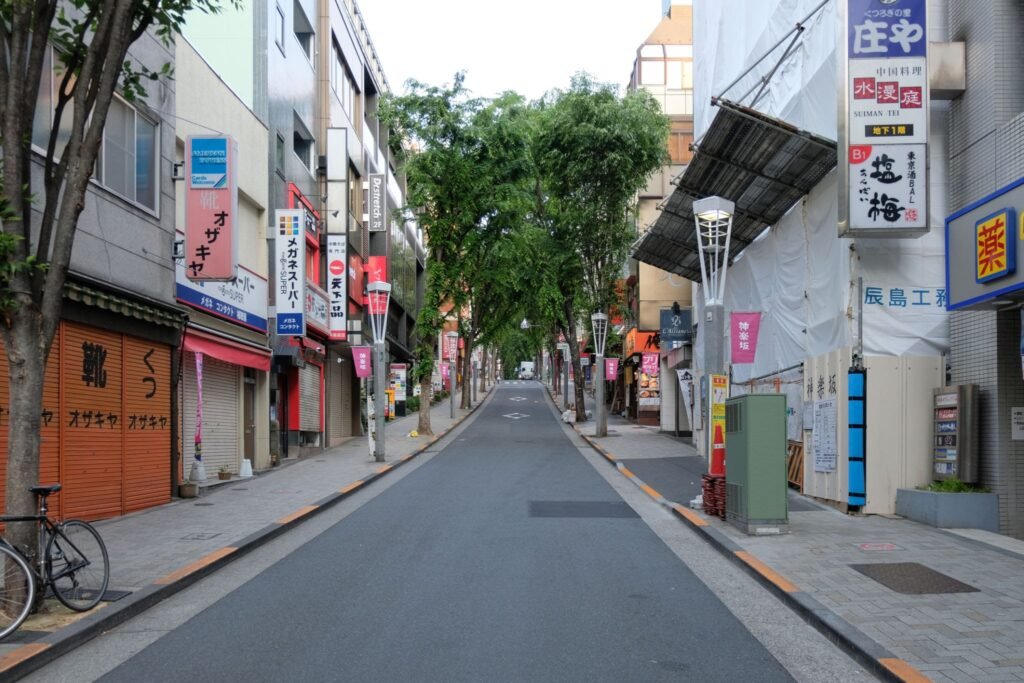 No need to go to Kyoto, to travel to Japan's past. Go deep into the pedestrian alleys of the Kagurazaka district in search of the restaurant "Betrand Larcher. La Bretagne. Kagurazaka". Nestled at the end of a small cobbled alley, where you can still come across geishas going to one of the ryoteis in the neighborhood at nightfall, the restaurant of the founder of the Breizh Café brand offers a cuisine very fine mixing, in recipes inspired by Japan and France, a lot of local products.
A great enthusiast of organic farming, he notably uses an excellent tofu made a few meters away by one of the last artisans in Tokyo. Don't miss the cream of tofu with sesame and its crispy buckwheat or the Hokkaido fish cotriade which you will accompany with one of the natural wines, ciders or nihonshus (sake) selected by the chef.
Bertrand Larcher. The Brittany. Kagurazaka. 3-3-5 Kagurazaka, Shinjuku-ku, Tokyo. 
Nakano Broadway, a shopping stopover
A small, somewhat quirky neighborhood offering always-crowded alleys of restaurants, fashion boutiques frequented by fans of Japanese pop-culture and an old shopping center called Nakano Broadway. You can find anything there. Old steel signs, sellers of South Korean moisturizing masks or extremely rare figurines of Luffy, the hero of One Piece. You have to stop at Mandarake, the specialist in Anime products, and walk along the second-hand watch windows of Jackroad on the 3rd floor. An exceptional choice, in all brands, at an attractive price if you are paid in euros or better in dollars.
Nakano Broadway. Get off at Nakano station on the JR Chuo Line, just 5 minutes from Shinjuku Main Station.
Niijima, a surf session in the heart of a wild island
Administratively, you have not left Tokyo. However, you traveled one night by ferry, from the port of Takeshiba, or 2h30 by express boat or 35 minutes in a small plane taking off from Chofu airfield. The volcanic island of Niijima is in the Izu archipelago that stretches in drops off the coast of Tokyo. A wild nature with the flavors of Southeast Asia to explore by bike, the immense gray sand beach of Habushiura where surfers feast and, in the evening, a bath in the free onsen Yunohama Roten, by the sea.
It could be great idea to sleep at least one night at the campsite, at the foot of an almost Hawaiian hill, or in one of the minshukus, homestays. Nothing fancy but a warm welcome. You have to dine early, especially at Sakae sushi which serves fish caught around the island and ashitaba tempura, a wild herb growing on the hill.
Seamon Ginza, Edomae- style sushi
At noon, you can eat good sushi for less than ten euros in all areas of Tokyo. At Seamon's in the Ginza district, not far from Tokyo Station, you'll pay a bit more but lunch will turn into a memorable experience. We find ourselves seated at a long lacquered wooden counter facing the chefs, dressed in brown.
Owned by a trading house in the Tsukiji fish market, the restaurant offers very fresh sushi and faithfully follows the fishing seasons. The nigiri (the lightly vinegared rice dumpling – sumeshi – topped with a slice of fish) are worked Edo-style and enhanced with a light brushstroke of soy sauce. Small fondants from the sea.
Seamon Ginza. Sakaguchi Bldg. 6F, 5-5-13, Ginza, Chuo-ku, Tokyo. Budget: 60 euros for lunch. 120 euros for dinner.
Kabukicho, a walk in the "hot" district
If you're looking for an authentic onsen experience in Tokyo, there are only a few places where you can find them. One such place is the Thermae spa located in the Kabukicho district- Thermae-yu. Unlike most sentos that artificially heat their water, Thermae-yu offers natural volcanic spring water that is naturally hot.
Thermae spa features several baths with different temperatures, saunas, and an open-air outdoor pool known as a 'rotenburo'. On the men's floor, you'll find salarymen who have just finished a long day of work, as well as hosts with peroxide hair who are preparing for a night out in the neighborhood bars.
After enjoying a relaxing bath, you can dine in one of the spa's restaurants or unwind in the relaxation rooms equipped with large armchairs. If you're looking for a more extended experience, you can even stay the entire night for an additional fee. Whether you're a local or a tourist, Thermae spa is a must-visit for anyone looking for a unique and rejuvenating onsen experience in Tokyo.
Onsen, Thermae-yu. 1 Chome-1-2 Kabukicho, Shinjuku City, Tokyo 160-0021. Admission price: 2400 yen, or 17 euros. The rule here is to "hide" your small tattoos under a large bandage.
Mensho Tokyo, one great ramen among 10,000
Legend says that the Japanese capital has more than 10,000 ramen restaurants. Traditional addresses with classic broths with salt (shio ramen), soy sauce (shoyu ramen) or even miso sauce, but some restaurants are also working with more regional recipes, inspired by what is done in Fukuoka or Sapporo.
In the Bunkyo-ku district, very close to the Tokyo Dome, you have to try the original ramen of Mensho Tokyo, one of the few establishments to work with lamb meat. They use quite thin noodles in an almost creamy and very fragrant broth, accompanied by melt-in-the-mouth chāshū pork roti slices and pieces of lamb. 
Mensho Tokyo. 1 Chome-15-9 Kasuga, Bunkyo City, Tokyo 112-0003. Budget : around 12 euros.
LATEST POSTS: