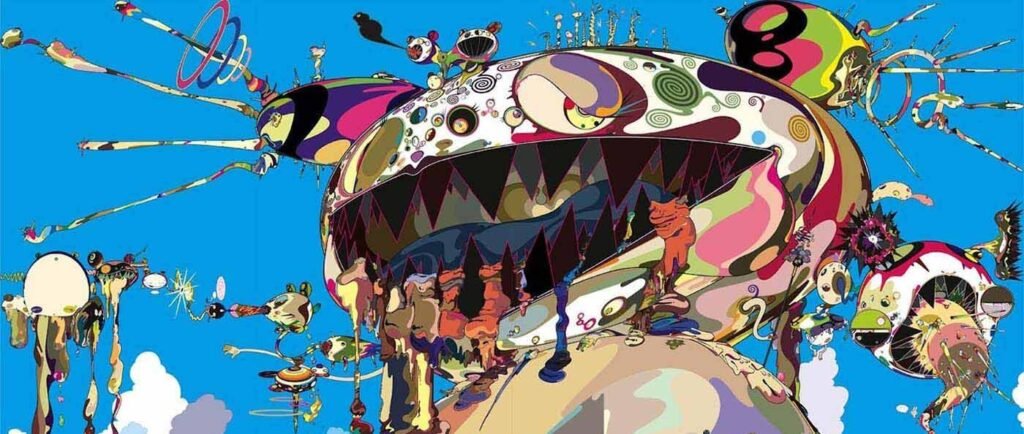 Learn more about Japanese visual artists, as they are creative individuals who operate on another level. Their works are true invaluable pieces that blend a large number of styles without losing the hypnotic essence of Japanese art. A culture full of discipline that is reflected in their most colorful and monumental works.
It is definitely worth checking out each one of these artists, as their different techniques and diverse concepts will give you a different perspective on painting, illustration, and drawing. It is an expression that is very different from the Western style that we are used to.
So get to explore Most Famous Japanese Contemporary Artists:
Table of Contents
Ryoji Ikeda
This is one of the most important cult electronic music composers in independent music in Japan. The work of this sound artist is characterized by an unlimited search within the structure of sound through numerical manipulation. Using computer technology to its limits, Ikeda has developed a whole series of 'microscopic' methods to compose and build his interfaces, spatializations, acoustic and audiovisual experiments.
Chiho Aoshima
Chiho is a Japanese pop artist and a member of Takashi Murakami's Kaikai Kiki Collective. She made her big debut thanks to her masterful digitally rendered work in the acclaimed Superflat exhibition held at the Museum of Contemporary Art in Los Angeles in 2001.
Her trademark is subtle and spiritual themes. The worlds and characters that Aoshima has created are built upon the natural, playful, and often humorous world, while hiding melancholy and darkness.
Takashi Murakami
Takashi Murakami is a Japanese painter and sculptor internationally known for his unique works. His art has led him to become one of the most sought-after contemporary artists. The mediums he works with involve the fine arts in general, such as painting, sculpture, and architecture, as well as more conventional ones such as fashion, commercial media, merchandise, and animation.
Yoshitomo Nara
Yoshimoto Nara is a Japanese artist best known for his paintings of sweet yet sinister-looking children and animals. The painter is contemporary of artist Takashi Murakami, as Nara has been influenced by popular culture both from Eastern and Western societies. His versatile practice explores themes of isolation, rebellion, and spirituality through printmaking, painting, sculpture, ceramics, and installations.
Aya Takano
Aya Takano is a Japanese artist (also from Superflat), manga artist, and science fiction essayist. She belongs to Kaikai Kiki, the artistic production studio created in 2001 by Takashi Murakami. (Yes, she is another of his disciples).
Her trademark is the figures she creates, often androgynous, floating through her alternate realities partially dressed or completely naked.
Yayoi Kusama
Better known as "The Queen of Polka Dots," Yayoi Kusama is an iconic Japanese contemporary artist. In addition to her peculiar way of creating, she is recognized for fighting against racism and sexism in the United States, precisely making polka dots her personal trademark.
In addition, the artist let her creativity flow and is not limited to painting but has ventured into areas such as literature, sculpture, performances, and happenings.
---
LATEST POSTS: