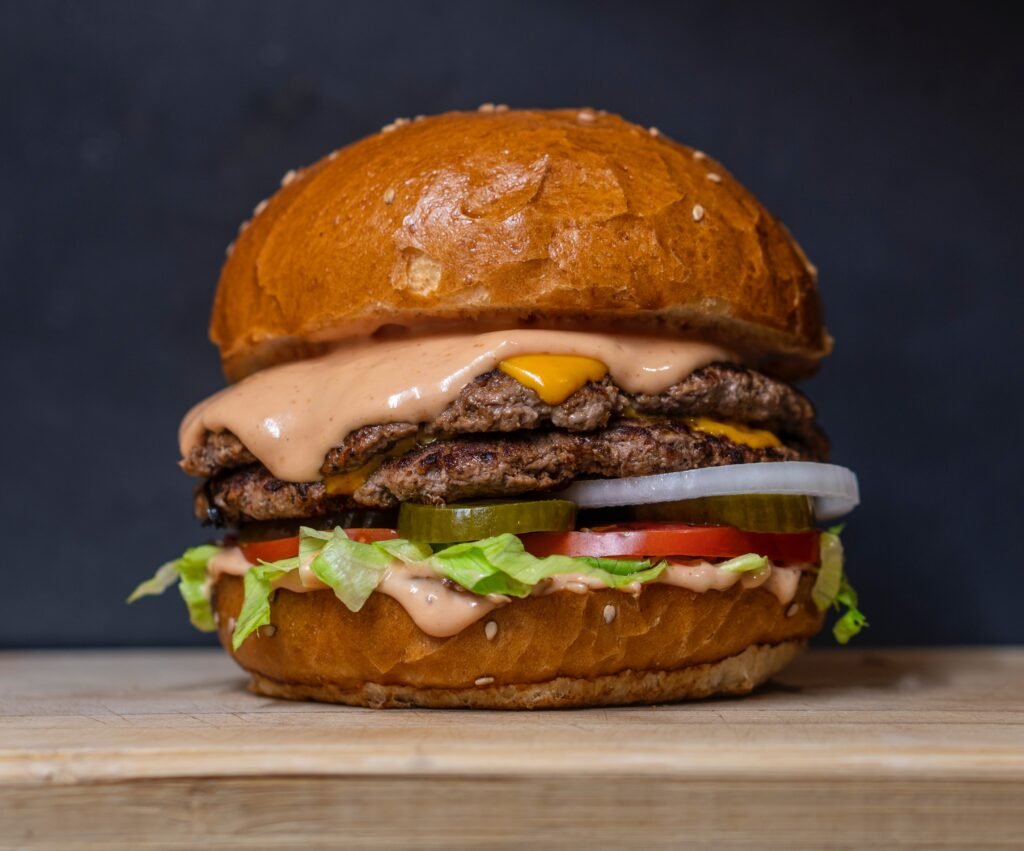 Finding the best burgers in Tokyo is a tough task with so many options. But don't worry, you'll come across amazing burgers that reflect Japan's culture, local ingredients, and global influences. Picture burgers with teriyaki sauce, yuzu glazing, or even katsu or wagyu fillings throughout the city, both in fast food chains and independent joints.
Unsure where to begin? Take a look at this list featuring the best burger spots in Tokyo, which will help you make a decision.
Discover 11 Best Burgers In Tokyo:
Table of Contents
1. HENRY'S BURGER / Daikanyama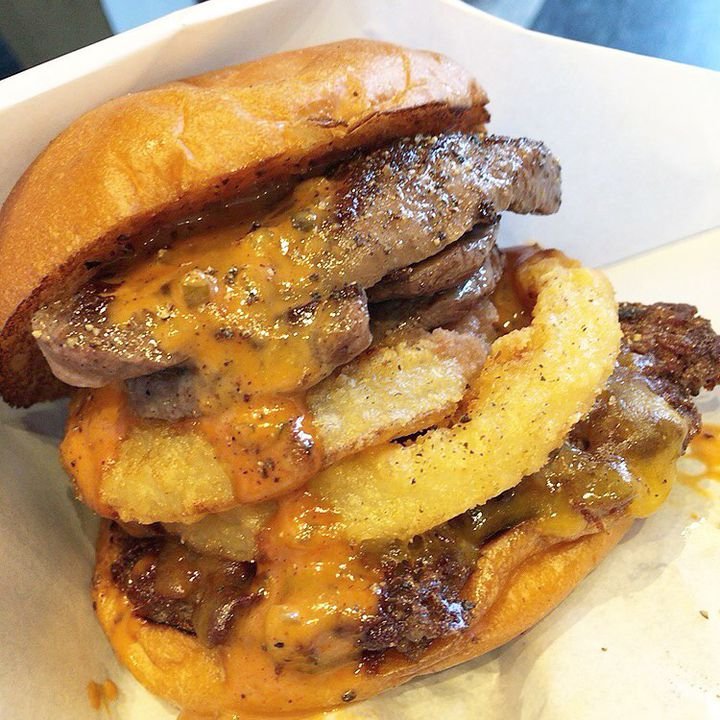 Location: 1-36-6 Ebisunishi, Shibuya-ku, Tokyo
The first place to introduce is "HENRY'S BURGER" in Daikanyama . 
The meat is cooked with a unique method that locks in the flavor and juiciness of the meat. It's a hamburger that you'll be addicted to, no matter how many times you eat it, with its fragrant aroma and the juiciness of the wagyu beef. Recommended for those who want to eat a simple burger with meat as the main ingredient.
2. BROZERS' / Ningyocho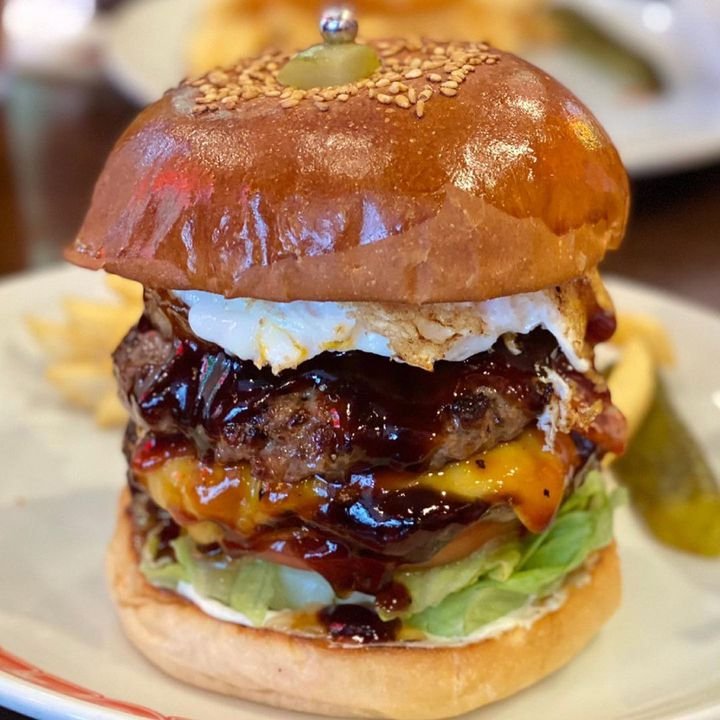 Location: 2-28-5 Ningyocho, Nihonbashi, Chuo-ku, Tokyo
Next, we will introduce "BROZERS'" in Ningyocho . 100% beef is well-balanced, and you can enjoy the sweetness of the juicy meat in the finished patty. It is also a nice feature that all burgers come with French fries and onion rings.
There are more than 30 types of burgers on the menu, and toppings such as cheese, sour cream, and pineapple are abundant, so you can create your own original burger. 
3. Reg On Diner / Shibuya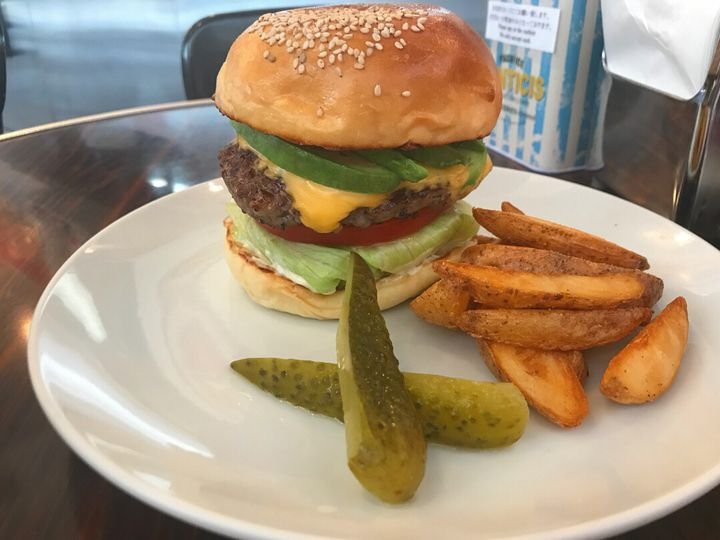 Location: 1-8-1 Higashi, Shibuya-ku, Tokyo
Next, we will introduce "Reg On Diner". 
This shop, which is located 10 minutes on foot from Shibuya Station , has the best hamburgers. When you enter the store with an American atmosphere, you will smell a fragrant scent.
The patty sandwiched between fluffy, buttery buns is seasoned with salt and pepper, giving it a rustic flavor that does not spoil the original taste of the meat. The crunchy lettuce and tomato, and the thickly covered cheese are all 100 percent perfect. 
4. shake tree / Ryogoku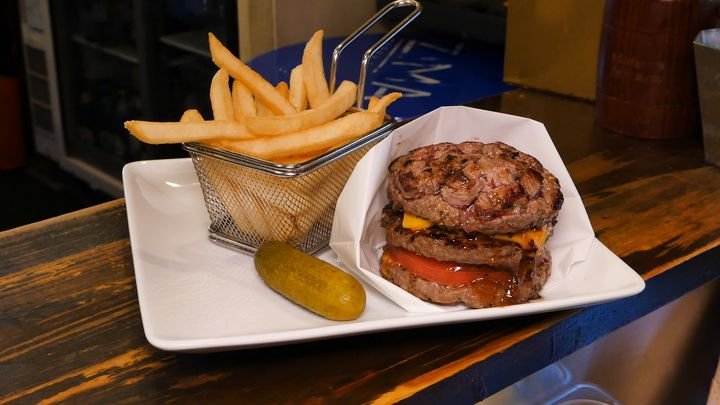 Location: 3-13-6 Kamezawa, Sumida-ku, Tokyo Iwasaki Building 1F
Next, I would like to introduce "shake tree" in Ryogoku . This is a restaurant where you can have hamburgers with patties that look like steak meat. Normally, ground meat is used for patties, but at this restaurant, the meat is beaten into small pieces without being ground.
The menu called Wild Out is a burger with meat sandwiched between tomatoes and cheese. You can try just the patty, or you can eat it with a fresh tomato.
5. FELLOWS / Omotesando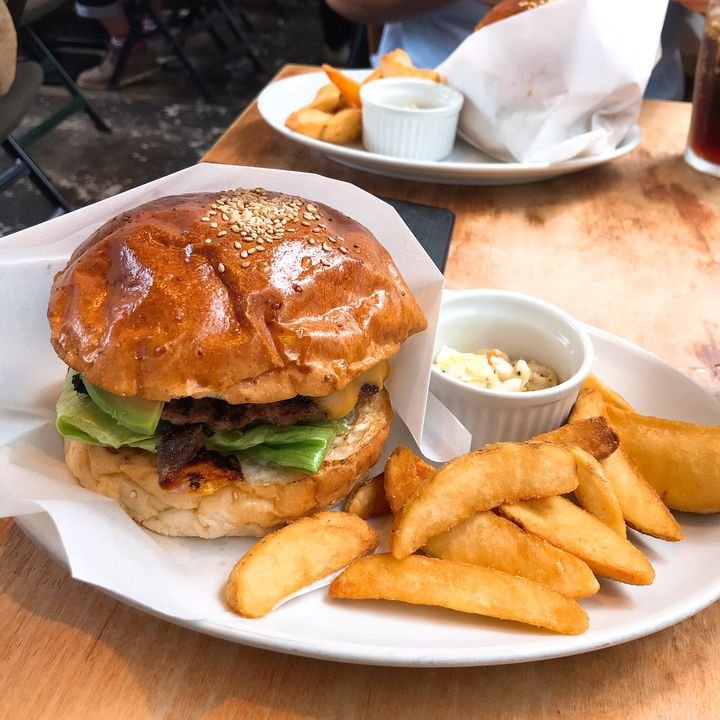 Location: 3-8-11 Kita-Aoyama, Minato-ku, Tokyo
Next, we will introduce the popular store "FELLOWS" in Omotesando .
 A 100% beef patty grilled over charcoal to condense the flavor of the meat. Because it is charcoal-grilled, it has a nice aroma and you can also enjoy the fragrant aroma of the meat. Seasoning is kept to a minimum so that the meat's original flavor can be enjoyed. Also, for those who are not satisfied with the meatiness of a regular burger, we recommend the double patty burger, which is a luxurious burger with two patties sandwiched between them. There is also a menu called Vegetable & Shrimp Burger for vegetarians.
6. The Good Vibes / Shibaura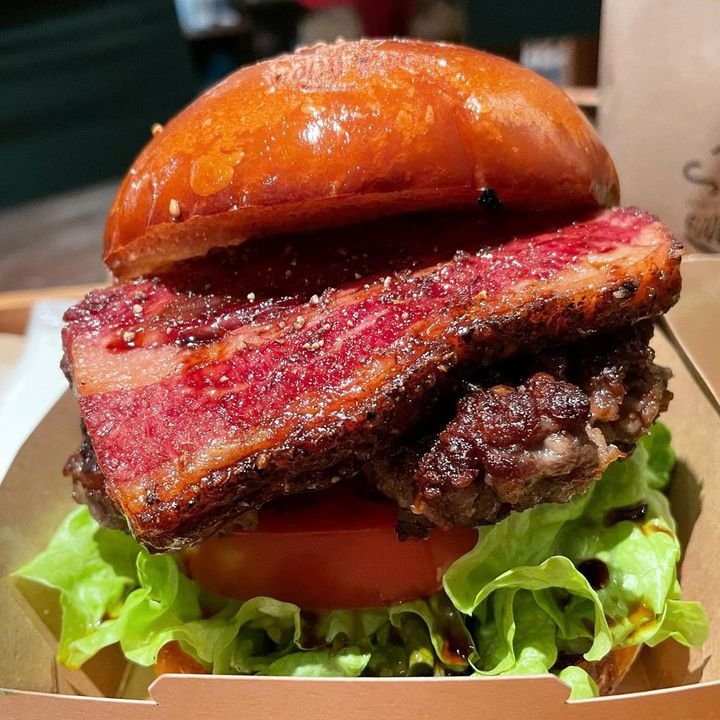 Location: Bauhaus Shibaura 1F, 3-13-12 Kaigan, Minato-ku, Tokyo
Next, we would like to introduce you to another very popular store, The Good Vibes. This is a restaurant where you can not only have classic patty hamburgers, but also pastrami sandwiches and burgers made with aged meat. The taste is exquisite, and the mellow aroma of aged meat is irresistible.
7. Jack37Burger / Kodenmacho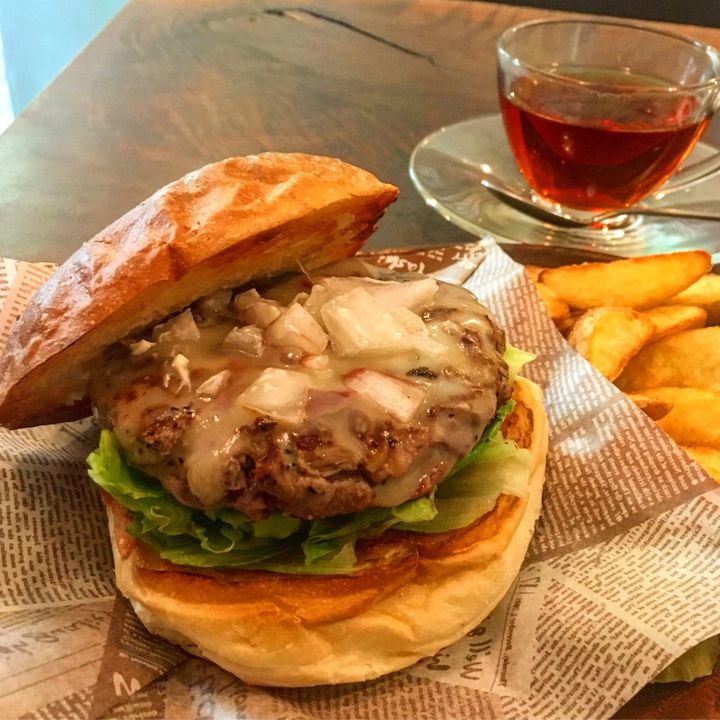 Location: 16-16 Kodemmacho, Nihonbashi, Chuo-ku, Tokyo
Jack37BurgerNext, we will introduce "Jack37Burger", which is about a 3-minute walk from Kodemmacho Station. The location of the restaurant is a little difficult to find, but it is a popular restaurant that is always crowded with customers regardless of lunchtime. 
The recommended item here is a burger that uses an original sauce called Baliness Burger. It contains a sauce that is arranged from the spicy Indonesian sambal, and is characterized by its addictive taste .It goes great with the medium rare patty.
8. No.18 DINING&BAR / Ikebukuro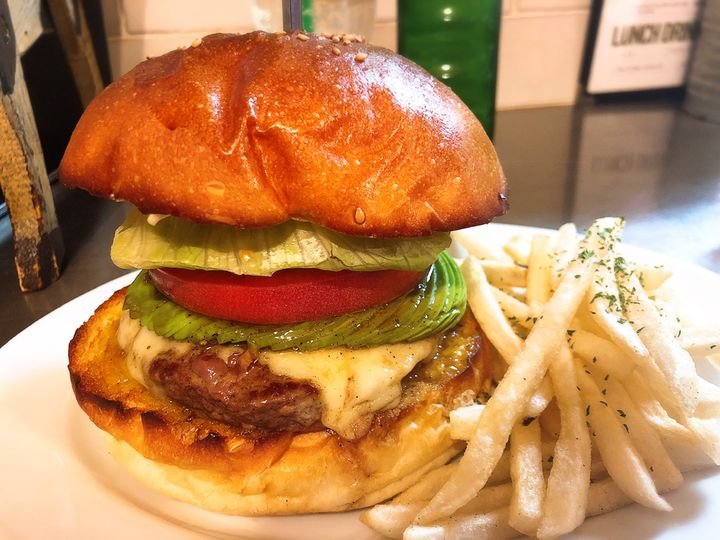 Location: Cosmo Higashi-Ikebukuro 105, 2-57-2 Higashi-Ikebukuro, Toshima-ku, Tokyo
Next on the list is "No.18 DINING&BAR" in Ikebukuro. The calm atmosphere of the store, the friendliness of the staff, and most of all, the delicious meat and hamburgers are the reasons why many people come to this store over and over again. The medium-rare patty is delicious and irresistible for meat enthusiasts.
9. Hungry Heaven / Shangbanqiao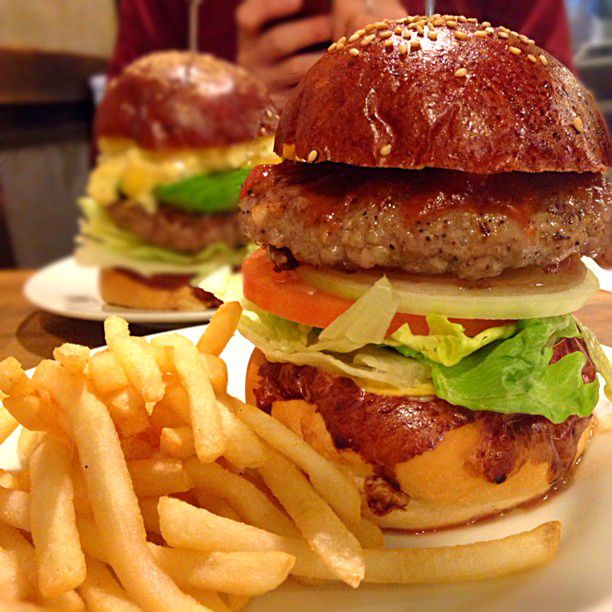 Location: 4-33-3 Tokiwadai, Itabashi-ku, Tokyo Asaka Building 2F
Next on the list is Hungry Heaven, located in front of Kamiitabashi Station, about 20 minutes from Ikebukuro Station .
When you enter the store, it has an American retro atmosphere like an American diner. What amazes me is the abundance of varieties. There are standard items as well as items you've never heard of, so it's fun just to look at the menu.
Patty contains diced wagyu beef, so it's very satisfying to eat, and the meat juice is very juicy, so it's loved by the locals. 
10. GRILL BURGER CLUB SASA / Daikanyama
Location: 2-21-15 Ebisunishi, Shibuya-ku, Tokyo
We will introduce "GRILL BURGER CLUB SASA" in Daikanyama . The carefully selected 100% wagyu beef patties are hand-kneaded by the staff every day, and feature a texture and meat balance that can only be produced by hand.
11. Island Burgers / Yotsuya Sanchome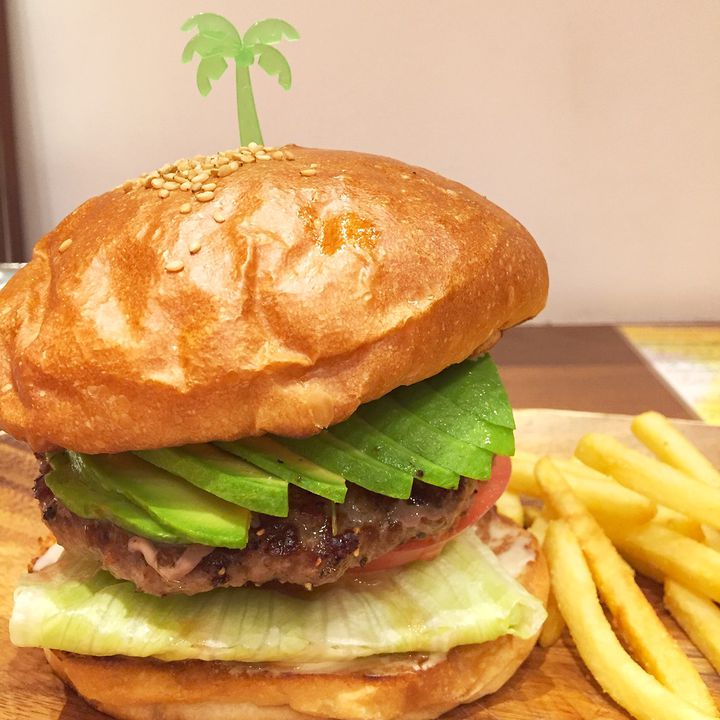 Location: 3-1 Yotsuya, Shinjuku-ku, Tokyo Suga Building 1F
Next, we will introduce "Island Burgers" in Yotsuya Sanchome. Coarsely ground 100% beef patty. Because it is ground coarsely, it has a strong meaty texture, making it a great hamburger where you can enjoy both the texture and juiciness of the meat.
There is also a hamburger with only 3 patties in between called Wild Jason Burger in the menu. A patty-only burger with no vegetables or sauce. 
---