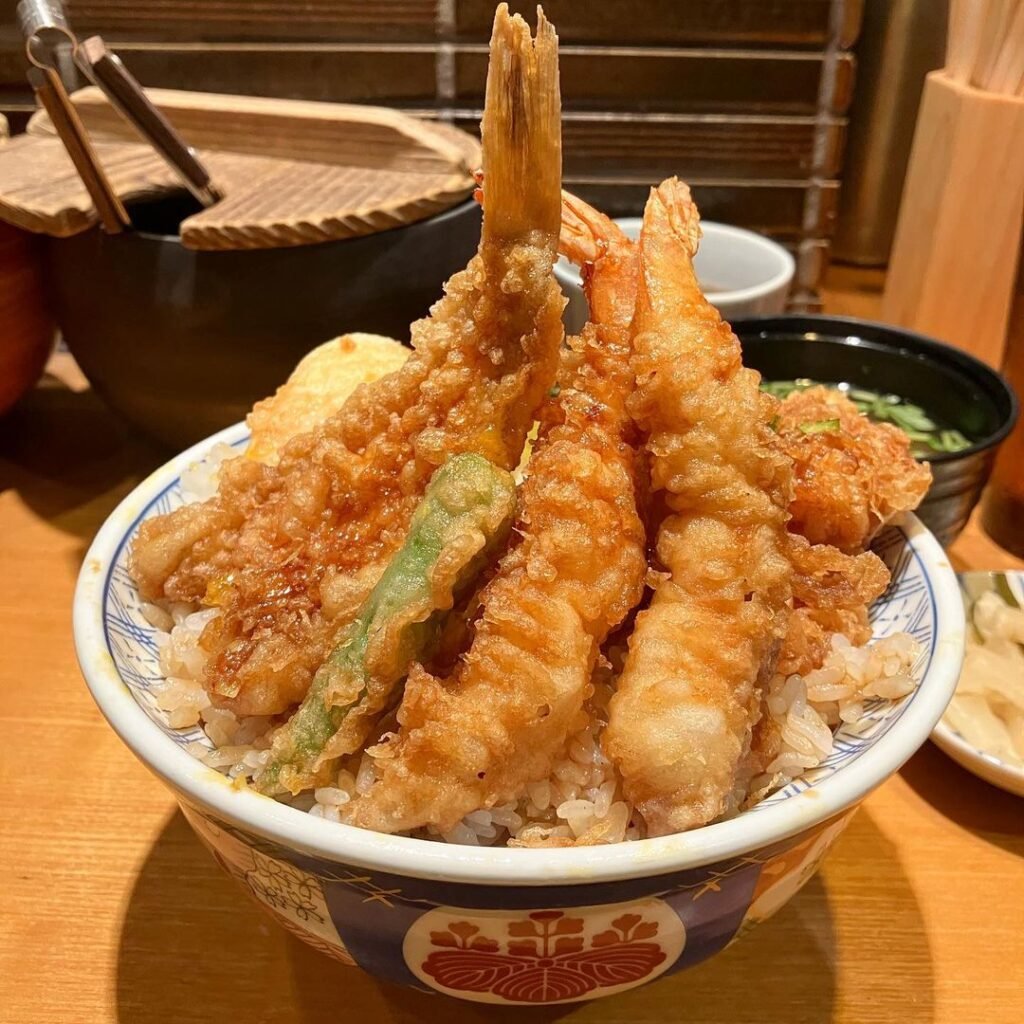 Tendon, a traditional Japanese rice bowl topped with tempura, has been a beloved dish since the 1830s. Since the Edo period, it has held an important place in Japan's culinary heritage.
We have a lineup of 12 restaurants with best tendon in Tokyo for you, from budget-friendly eateries to upscale lunch venues. Whether you prefer your tempura with a light crunch or soaked in a flavorful sauce, you're sure to find a restaurant that matches your taste.
Table of Contents
1. Tempura Kurokawa
Tempura Kurokawa, although located on the outskirts of Tsukiji Market, consistently draws long lines of customers. This popularity is largely due to the high quality of its ingredients. The restaurant sources its seafood fresh every morning from Tsukiji, and it also receives vegetables directly from farmers in Chiba Prefecture.
All of their tempura bowls offered for lunch are priced at 1,500 yen, and their standout dish is the "kakiage tempura bowl" with scallops and shiba shrimp. This tempura is served hot and fresh, drizzled with a sweet sauce that ensures it stays crispy. The delightful contrast between the crispy tempura and the juicy, perfectly cooked large scallops is something that shouldn't be missed.
Address: 6-21-8 Tsukiji, Chuo-ku, Tokyo
2. Kanda Tempura Hachimaki
Tempura restaurant Hachimaki has a rich history, originally starting as a food stall in the early Showa era, it established its presence in Jimbocho in 1945.
Upon entering the restaurant, you're greeted by the enticing aroma of sesame oil. Despite its long-standing reputation, Hachimaki is known for its budget-friendly prices. Their classic "Tendon" dish, a bowl of rice topped with tempura, is a great deal at 1,000 yen. For those looking for something a bit more indulgent, the "Conger Ebi Tendon" is an excellent choice at 1,400 yen. This dish features two shrimps, a large piece of conger eel, two varieties of vegetable tempura, and crunchy conger eel bone crackers, providing a luxurious and satisfying meal.
Address: 〒101-0051 Tokyo, Chiyoda City, Kanda Jinbocho, 1 Chome
3. Tempura Takashichi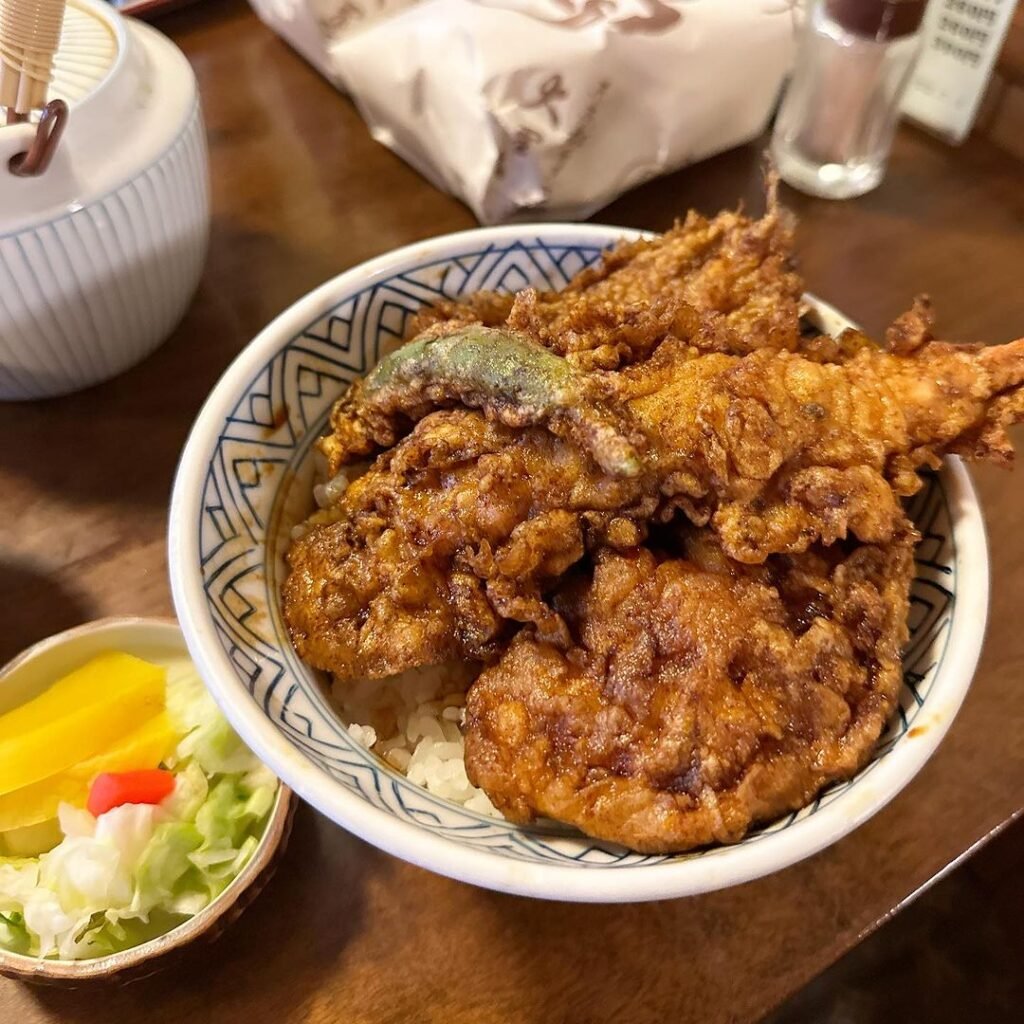 Established in 1884, this tempura restaurant boasts a remarkable history spanning over 130 years. Now in the hands of the fifth-generation owner, along with his wife, they continue to serve exceptional tempura dishes.
A unique offering at this restaurant is the "Original Kakiage Ankake Tendon," priced at 1,400 yen. This special dish features kakiage tempura generously topped with ankake sauce. The ingredients for the kakiage vary daily (example is raw whitebait, seaweed, lotus roots, scallops, and ginger), allowing diners to enjoy a range of seasonal flavors.
Address: 36-27 Wakamatsucho, Shinjuku-ku, Tokyo
4. Nakasei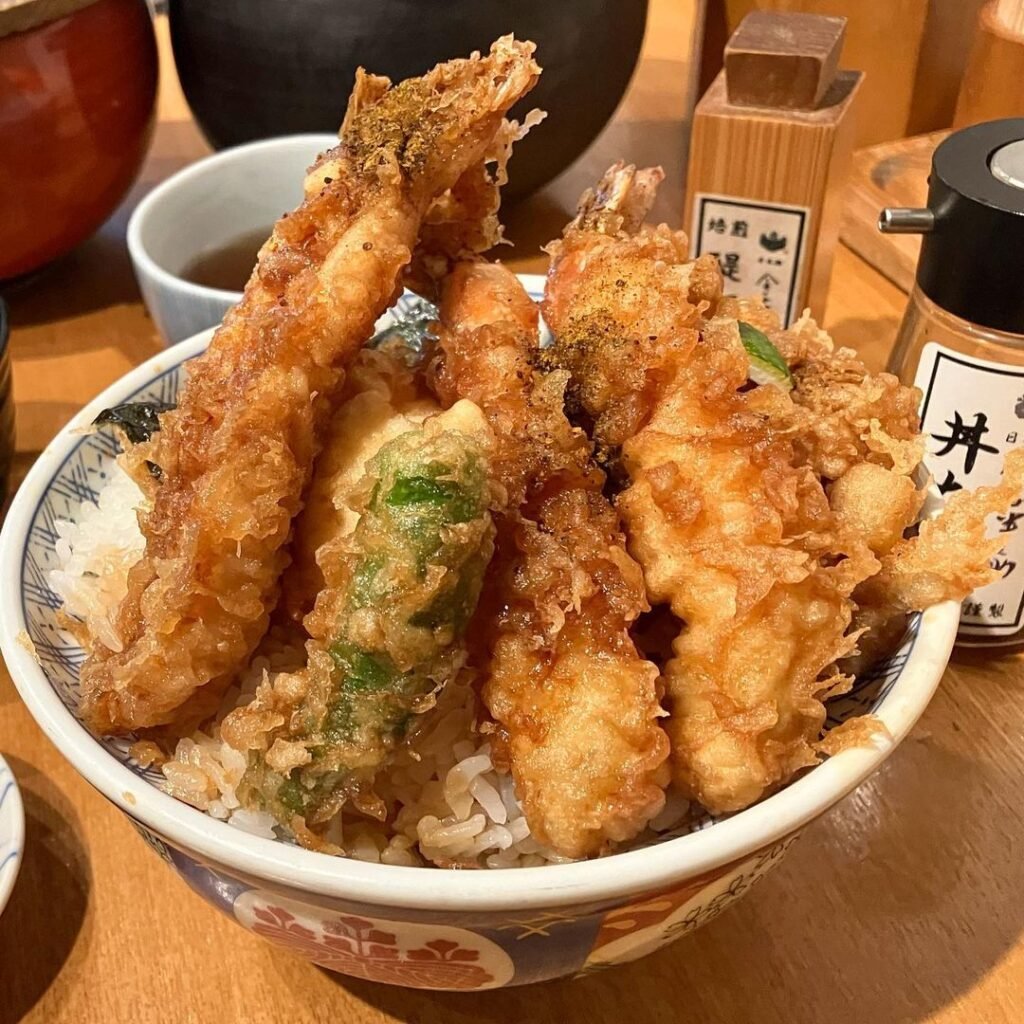 Nakasei, established in 1898, is a gem in Asakusa known for its fair prices amidst an area with many overpriced eateries. This place is steeped in traditional Japanese charm, complete with a tranquil courtyard and koi pond.
They offer tempura bowls in the evenings, a treat for those looking for a formal dining experience. Their standout dish, the Kakiage-don, features Shiba shrimp and Aoyagi Kaibashira in a rich, satisfying batter that has a distinct, meaty texture. The flavor is a delicious mix of sweet and salty, somewhat akin to fried chicken, offering a unique spin on classic tempura.
Address: 1 Chome-39-13 Asakusa, Taito City, Tokyo 111-0032
5. Daikokuya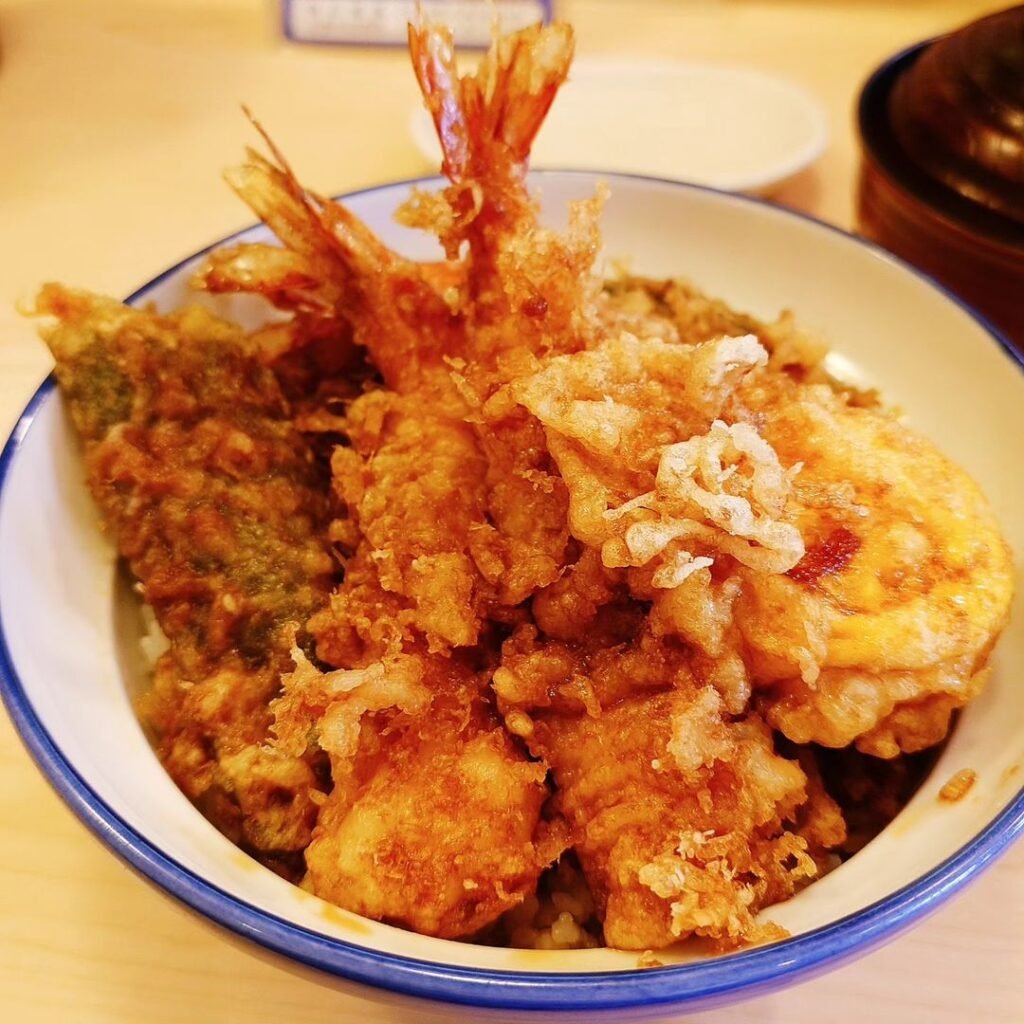 This well-known tempura restaurant, favored for its riverside location near the Kanda and Sumida Rivers, is a place where reservations are a must. At lunch, you can witness the skilled chefs at work while seated at the counter. Even if you opt for the "Tendon" priced at 2,700 yen, your experience starts with freshly fried shrimp legs.
Your bowl will not only include rolled shrimp but also a variety of seasonal vegetables such as crispy lotus root, winter broccoli, or spring mountain greens, depending on the time of year. These are complemented by a rich, aromatic sauce that adds a delightful contrast to the light and crisp tempura.
Address: 1 Chome-2-1 Yanagibashi, Taito City, Tokyo 111-0052 | http://www.tempura.co.jp/english/index.html
6. Tempura Nakayama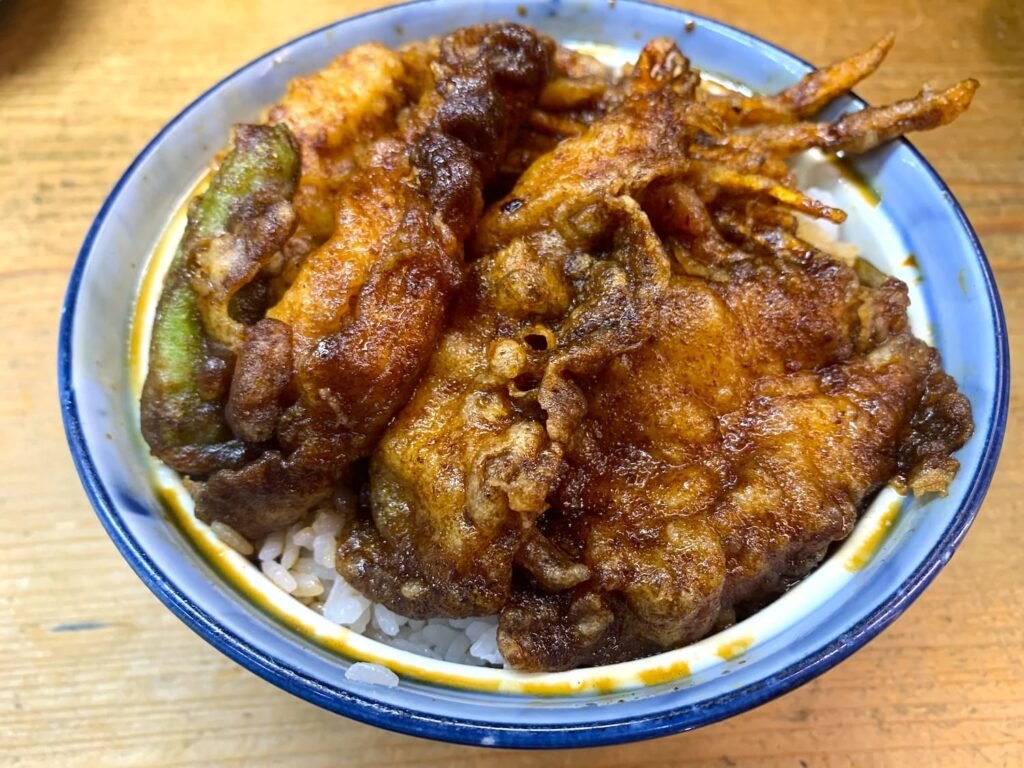 Tempura Nakayama in Ningyocho is famous for its unique "Kuro Tendon" priced at 1,320 yen. When you lift the lid off your order, you might be taken aback by its unexpectedly pitch-black appearance. The ingredients inside, including shrimp, kisu (a type of white fish), conger eel, and shredded carrots, all hold their own against the bold batter.
The sauce, a legacy recipe continuously used since the restaurant's establishment, boasts a rich flavor characterized by a strong aroma of soy sauce. Despite its intense appearance, the dish is surprisingly easy to eat, making for a delightful dining experience.
 Address: 1-10-8 Nihonbashiningyocho, Chuo-ku, Tokyo
7. Hannosuke Japan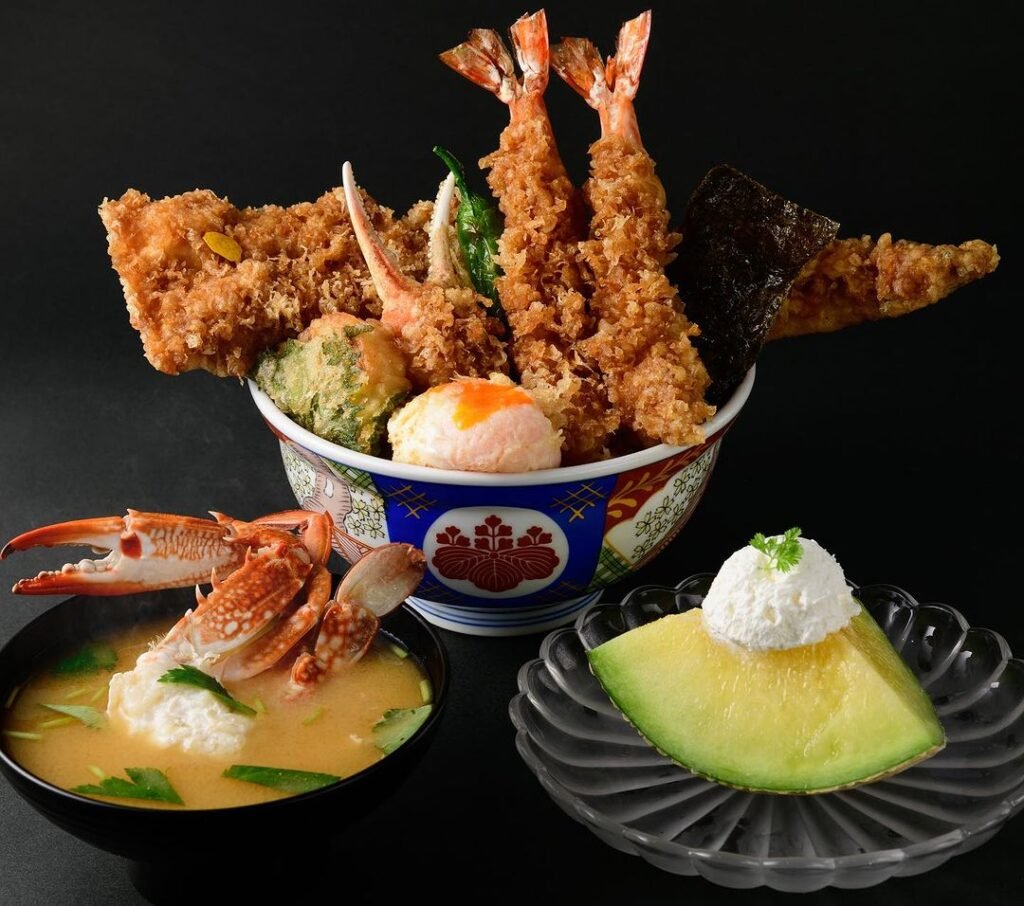 In Nihonbashi, you'll find the bustling Kaneko Hannosuke, a restaurant specializing in tempura rice bowls that often has customers waiting for as long as an hour. It's famous for serving up generous portions at affordable prices. They offer three different rice bowl options: the "Conger Tempura Rice Bowl" for 1,630 yen, the "Shrimp Tempura Rice Bowl" for 1,520 yen, and the standard "Tempura Rice Bowl" for 1,190 yen.
These bowls are brimming with ingredients that blend perfectly with the subtly sweet and smooth rice bowl broth, a nod to the original recipe of Kaneko Hannosuke. Expect two large shrimp, an oversized piece of conger eel that hangs over the bowl's edge, a kakiage (mixed tempura fritter) made from squid and scallop, shishito peppers, an egg, and nori (seaweed), all providing incredible value for the price. The bowl is finished with a half-cooked egg, which you're encouraged to break over the top, and the garnish of refreshing burdock root offers a nice palate cleanser between bites.
Address: 1 Chome-11-15 Nihonbashimuromachi, Chuo City, Tokyo 103-0022
8. Tempura Fukamachi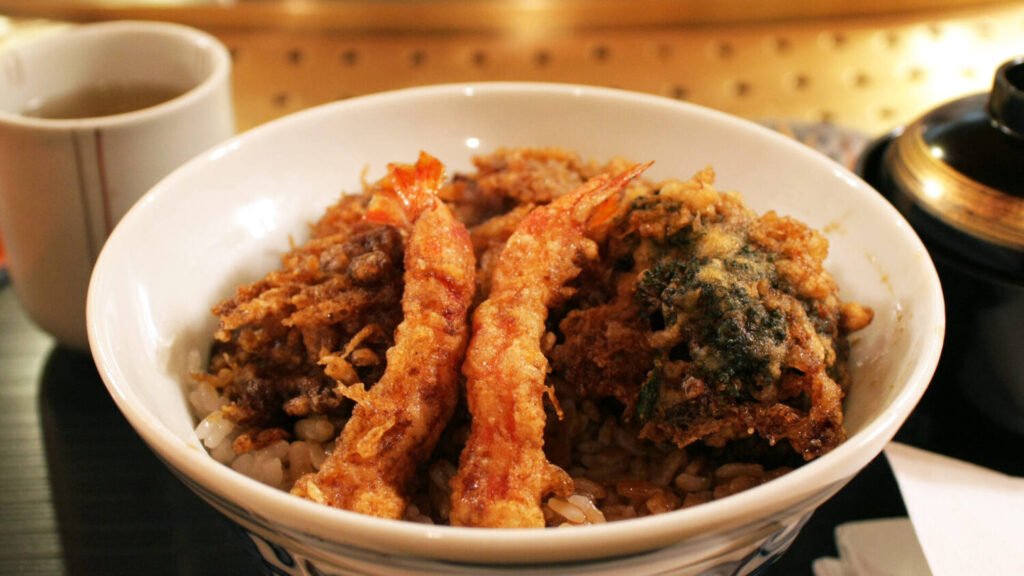 Fukamachi, located near Kyobashi Station, is a Michelin-starred tempura restaurant known for its exceptional seasonal offerings.
The tempura, fried in a light batter using pure Taihaku sesame oil, offers a satisfying crunch. The sauce is thick and flavorful, adding depth to the dish. Each tempura bowl is served with a vibrant red broth filled with red seaweed, making for a well-rounded and delicious meal.
Address:  Rbm Kyobashi Bldg., 101 2-5-2AM Kyobashi, Chuo City, Tokyo 104-003
9. Momose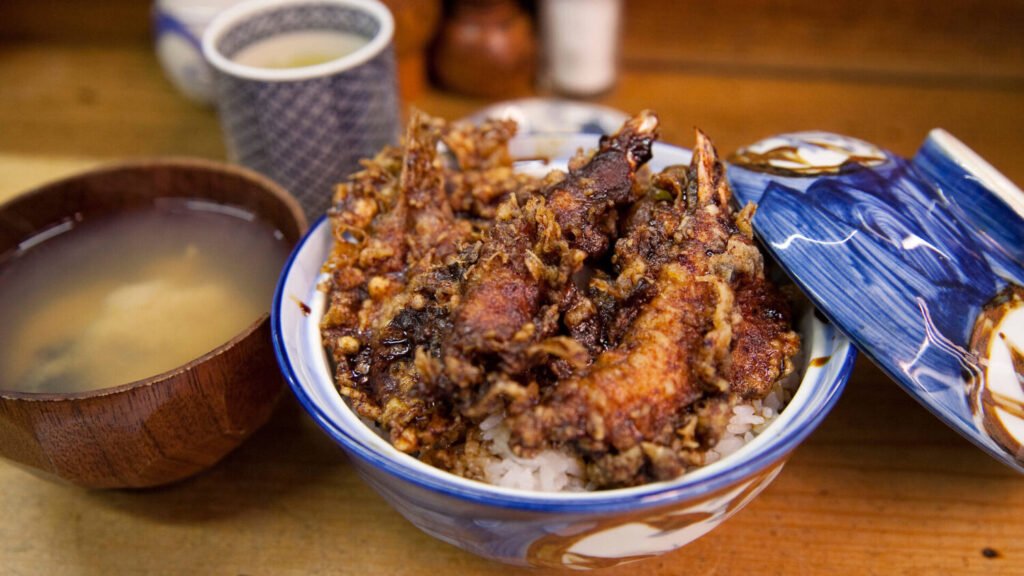 At Momose in Kudanshita, you should try their "conger eel fried rice bowl" for 1,750 yen. This dish features crisply fried conger eel in bite-sized pieces, paired with generous helpings of plantain.
The rice comes with seaweed and a sprinkle of sesame seeds, with a lighter sauce for a fresh taste. Extra sauce and Japanese pepper are provided so you can season it to your liking. This unique tempura bowl is a must-try at Momose.
 Address: 〒102-0074 Tokyo, Chiyoda City, Kudanminami, 3 Chome−7−12 九段玉川ビル B1F
10. Tensen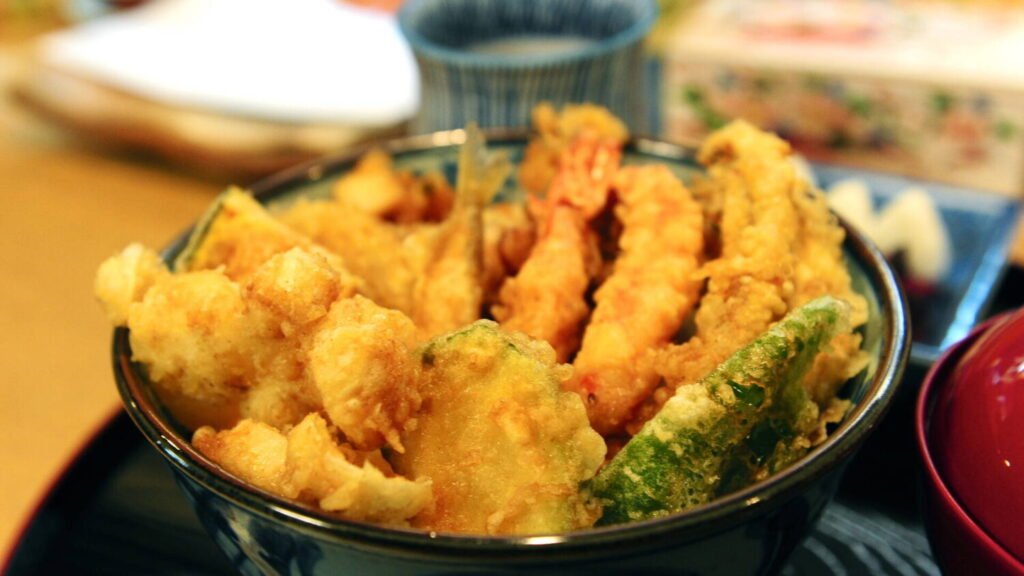 If you go to Tensen in Edogawabashi, you should order the "Special Tendon" for 1,800 yen. It's packed with shrimp, conger eel, whiting fish, veggies, and shiitake mushrooms stuffed with shrimp paste.
The batter is thick and satisfying but not too oily, which makes it delicious. The yuzu peel on top adds a fresh citrus flavor. It's a great value for the quality and quantity you get.
Address: 〒112-0014 Tokyo, Bunkyo City, Sekiguchi, 1 Chome−23−6 プラザ江戸川橋B1F
11. Miyagawa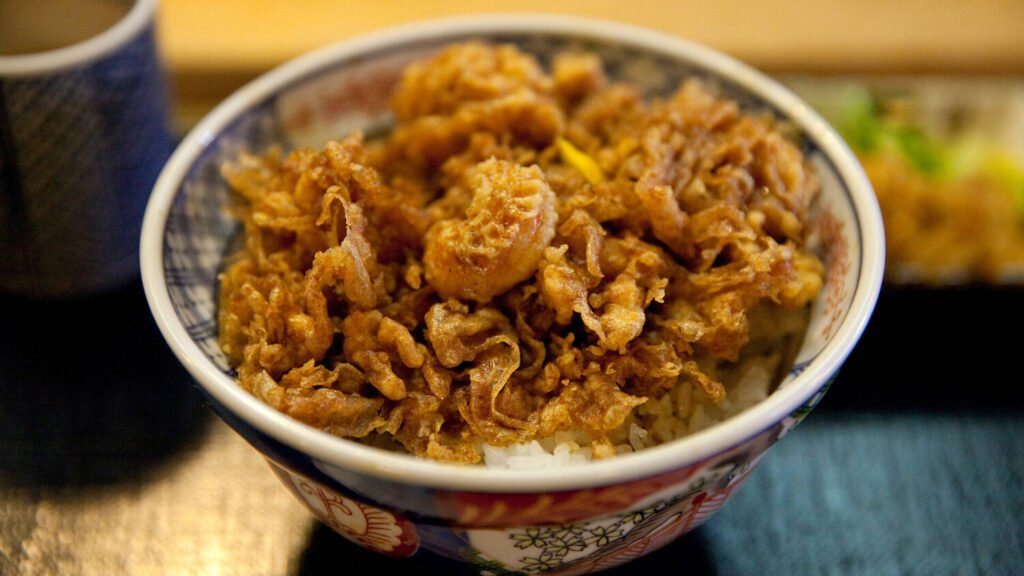 At Miyagawa, a Kansai-style tempura place near Omotesando Station, you can relax in a cozy, old-timey setting. For lunch, their "Jotendon" is a must-try. It's brimming with vegetables like onions, green beans, sweet potatoes, zucchini, and eggplant, plus seafood such as shrimp, conger eel, squid, and whiting. The batter is typical of the Kansai region—light and crisp, enhancing the natural tastes of the food. Although the portion is hearty, the abundance of veggies makes it a satisfying meal that won't leave you feeling overly stuffed.
Address: 6 Chome-1-6 Minamiaoyama, Minato City, Tokyo 107-0062
12. Tenichi Ginza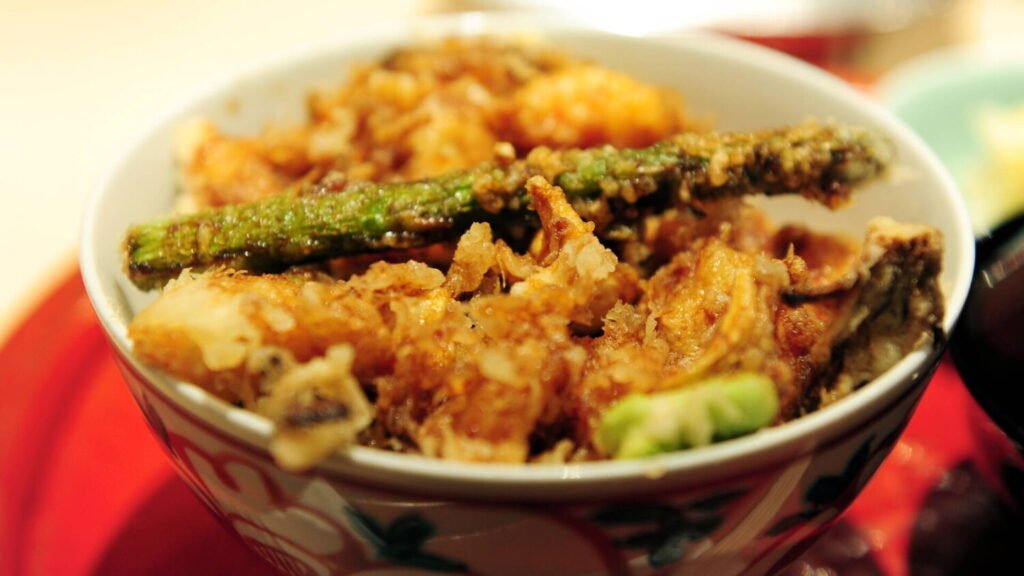 As you stroll down Namiki Street from Ginza Station, you'll find a tempura restaurant that's been a local favorite since 1930. This spot has been a gathering place for well-known writers like Saneatsu Mushanokoji and Naoya Shiga, and it continues to draw a sophisticated crowd, including prominent figures and visitors from around the world.
Preserving its traditional appeal and status, the restaurant offers the kind of tempura that once graced the tables of diplomatic events held by Shigeru Yoshida after the Second World War. Here, you can savor these special tempura creations in a peaceful Sukiya-style space that transports you back to a bygone era, exuding luxury and a sense of timelessness.
Address: 6 Chome-6-5 Ginza, Chuo City, Tokyo 104-0061
---