Ginza has a rich history that dates back to the Edo period, when it became known as the birthplace of the Mint. Over time, this district has evolved into a vibrant hub of luxury boutiques, business offices, and trendy establishments. Among them, not far from this historic area, you'll find the newest location of renowned jeweler Bulgari.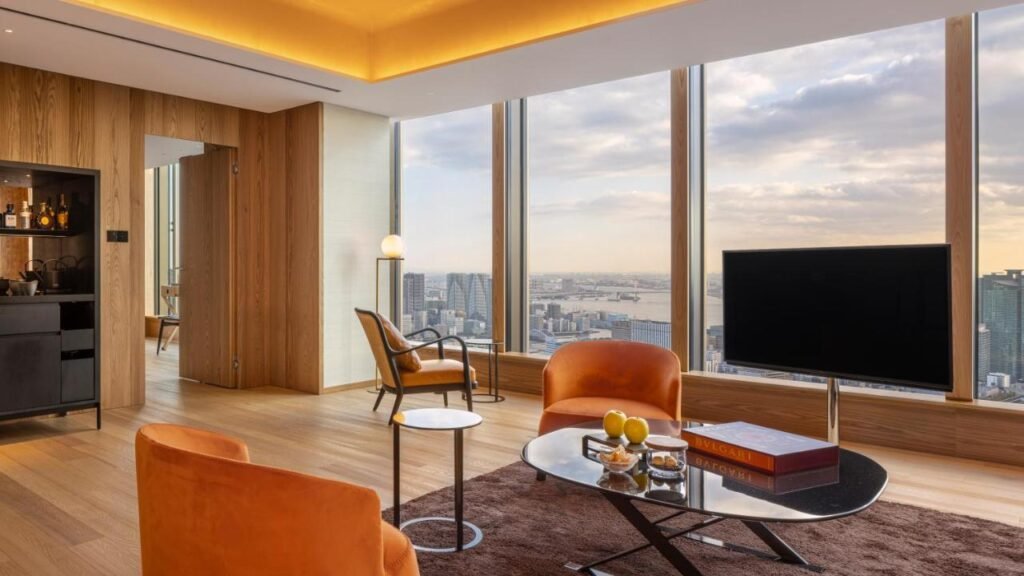 On the 40th to the 45th floors of an impressive skyscraper, Bulgari has recently unveiled its eighth venture into the hotel industry. With previous locations in Paris, Milan, and Dubai, the Roman luxury brand strategically positions its five-star establishments as symbols of prestige and gateways to its unique universe. Each of these locations follows a common theme: a limited number of rooms, in this case 98, including a spacious 400 m² suite, carefully selected in cultural and business hubs. After nearly two decades of searching, the group has found this prime spot overlooking the bustling central station, a mere ten-minute stroll from the enchanting Japanese cherry trees and the imperial palace.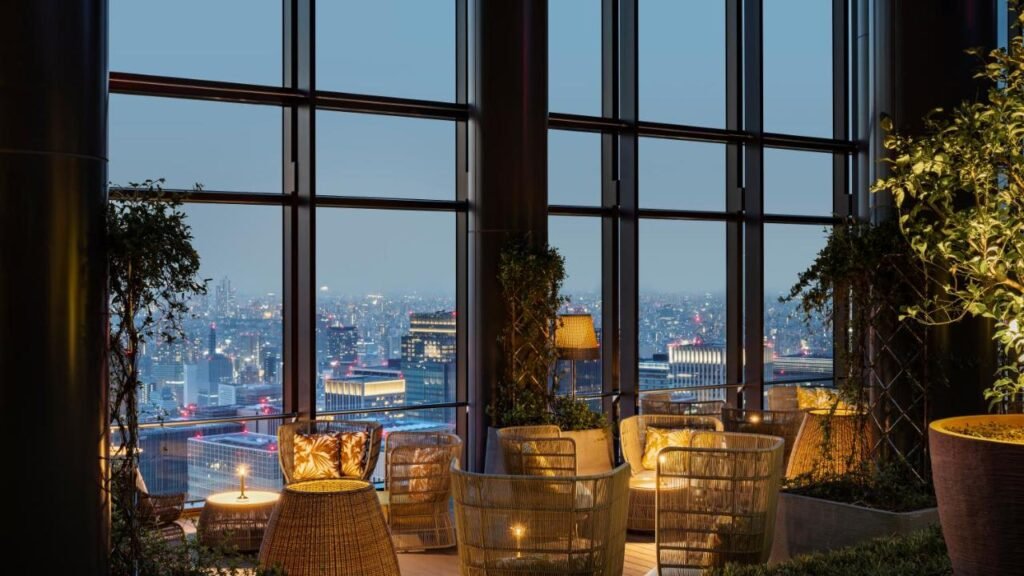 At this new Bulgari location, there is a captivating blend of cultures. The rooms, filled with natural light and offering breathtaking city views, showcase exquisite craftsmanship with woodwork and fabrics that incorporate traditional techniques from Italy and Japan. The serene ambiance and Japanese elegance harmonize with furniture from renowned publishers Maxalto and B&B Italia, specially selected by the Milanese architecture studio Antonio Citterio Patricia Viel, known for their collaboration with Bulgari.
This cultural exchange extends to the culinary experience as well. Two Michelin-starred chefs, sushi master Kenji Gyoten and Italian chef Niko Romito, have established their dining establishments at the hotel. Don't miss the opportunity to savor Romito's homemade pasta, a true delight. Furthermore, the hotel's aesthetic draws inspiration from the intricate patterns of the Roman baths of Caracalla, a design element reminiscent of Bulgari's iconic jewelry creations. This serves as a reminder that the brand's heritage is never far away, no matter the setting.
Price: The hotel offers 98 rooms, including a luxurious suite, with prices starting from approximately €1,500 per night.