Influencers who specialize in cosplay are enthusiasts of various forms of entertainment such as movies, books, and video games. They enjoy embodying a diverse range of popular characters, whether they be heroes or villains, by donning intricate costumes and skillfully applying makeup. If you're interested in seeing these talented individuals bring their favorite fictional characters to life, be sure to check out some of the top cosplay influencers on social media.
Here are top 10 cosplay influencers you should know:
1. Joey — nertalert
Joey's love for cosplay and popular TV characters shines through on his TikTok account, where he shares his talent with a following of over 295.4K fans. His feed features an array of character creations, ranging from beloved "Breaking Bad" characters to the infamous Chucky.
2. Pockythief
Pockythief's social media pages are a haven for anime enthusiasts who appreciate her uncanny ability to bring anime characters to life through her cosplay. Her creativity knows no bounds as she portrays a wide range of characters, including Shizuku and Electro, among others. For more of her impressive cosplay videos, make sure to follow Pockythief on TikTok or catch her live streams on Twitch.
3. Grace Clarkson
Grace possesses an extraordinary talent for making even the likes of Pennywise appear beautiful. Her meticulously crafted cosplay creations of characters like Tinkerbell, Domino, and a female Thor are truly outstanding. If you're interested in seeing more of her exceptional cosplay work, be sure to follow her on Instagram or join her impressive 111.5K TikTok following.
4. Kinpatsu Cosplay
Tayla, also known as Kinpatsu Cosplay on Instagram, is a talented digital creator who handcrafts her breathtaking cosplay pieces. With a following of 441K fans on Instagram, she generously offers tutorial books so her followers can recreate their favorite looks at home. Tayla's composite photos feature multiple characters, such as Akali, Misuri, Arcade Riven, Alexstrasza, and Seraphine, all of which showcase her exceptional skills in bringing these characters to life through her cosplay.
5. Ritheania
Blending her passion for video games and cosplay, "Rithe" masterfully brings characters such as Mona Megistus and Eula: Replicant to life with astonishing detail. Her intricate wigs, costumes, and makeup have amassed a following of over 105K fans on Instagram. For a peek into Rithe's personal life, head to her Twitch live streams or her personal Instagram account, which features her adorable pets.
6. oxdessyxo
oxdessyxo, a Twitch partner, gamer, cosplayer, and self-proclaimed "Cringe Princess", has amassed a following of over 545K fans on Instagram and 6.8M on TikTok. Her versatile cosplay range includes characters from Attack on Titan and Velma from "Scooby Doo". Additionally, she promotes her brand by selling mugs, clothing, stickers, and mousepads.
7. Michael Mulligan
Michael, a family-friendly cosplayer, draws inspiration from Disney, Marvel, and "Raiders of the Lost Ark" for some of his best character creations. He impressively portrayed Captain America at the premiere of "Black Widow" and his Indiana Jones costume is spot-on. Additionally, Michael boasts several acting credits on his IMDb profile.
8. Robin Hunter
His renditions of Thor and Zach Galifianakis from "The Hangover" are equally remarkable. Robin's carpentry, costume and prop making, and wrestling training skills come in handy for creating and performing in his costumes. Additionally, he has a substantial following of 11K on Facebook.
9. Erika Perez
Erika's cosplays range from Batgirl to Elsa, with each character portrayed beautifully. Her Instagram page showcases her stunning versions of Wonder Woman on the 80th anniversary of her creation and Snow White. She has amassed a following of over 65K on the platform.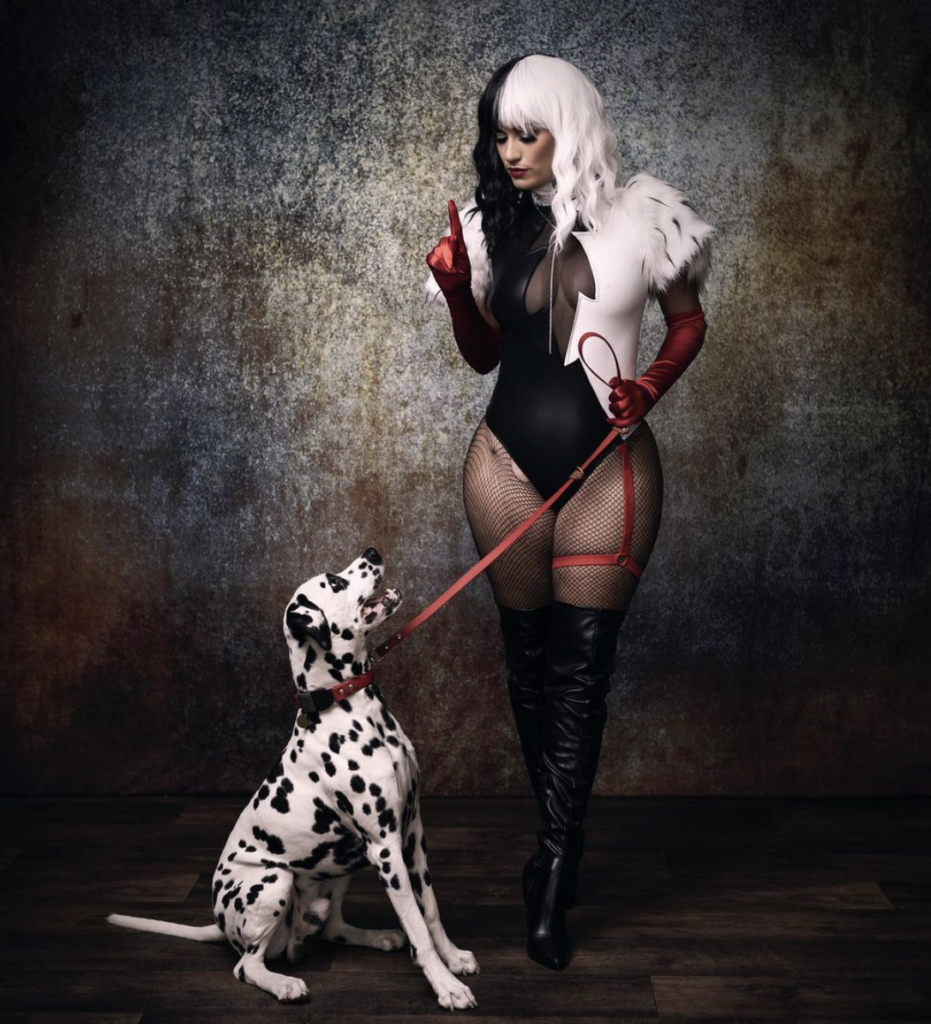 10. Christina Volkova
Christina pays meticulous attention to even the smallest details in her cosplays, portraying characters such as 2B from NieR: Automata and Beidou with a seductive twist. Her Instagram account is a haven for cosplayers, showcasing her stunning portrayals of characters like Shenhe, Triss from The Witcher, and Keqing, whom she affectionately refers to as her "main waifu." To catch a glimpse of Christina outside of her cosplays, visit her personal Instagram page.
---
LATEST POSTS: