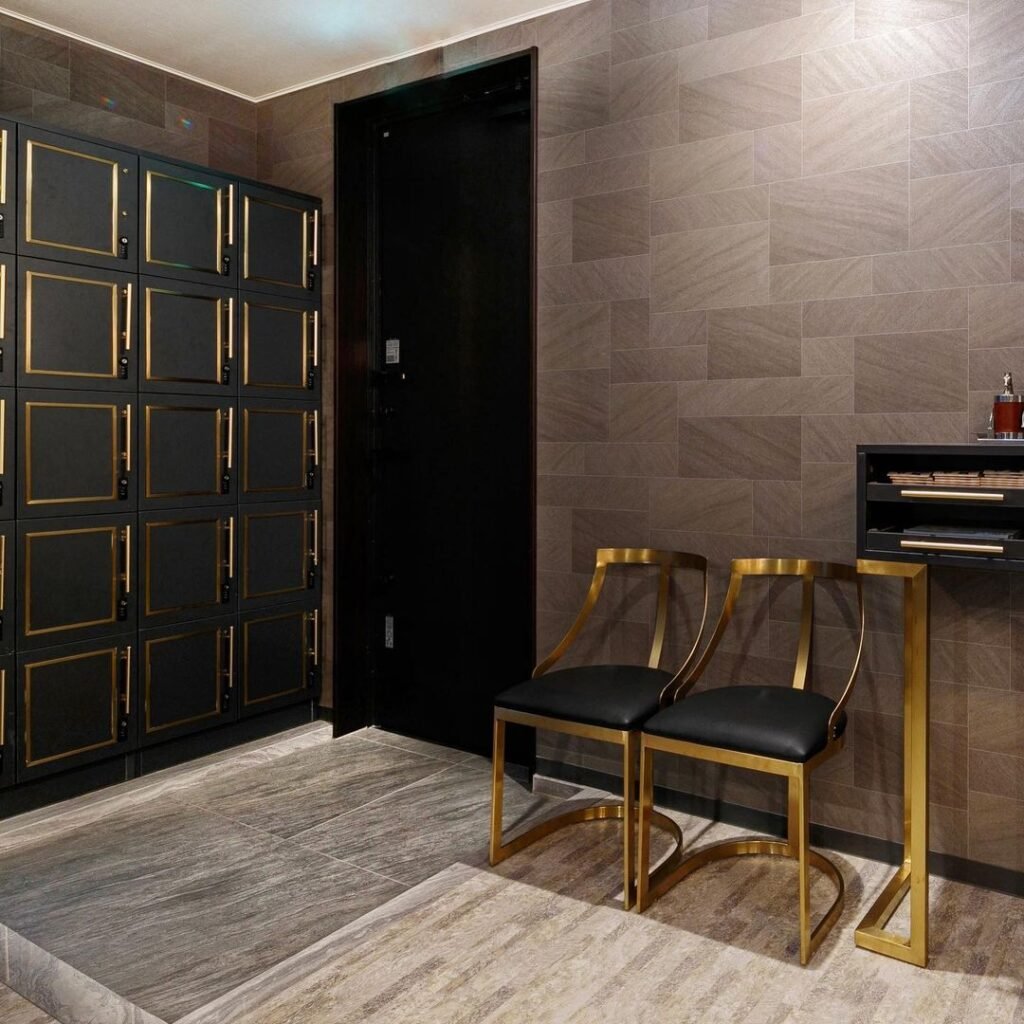 For design lovers, Japan is truly a remarkable destination. In Tokyo, you have a wide range of choices when it comes to luxury hotels that match the city's grandeur. However, there are also cozy and intimate spaces to escape to after a day filled with sensory-rich experiences. If you plan to visit Tokyo anytime soon, make sure to stay at one of best boutique hotels in Tokyo for a unique and stylish experience.
Table of Contents
1. A10 Hotel Azabu Ten
Address: 2-26-8 Higashiazabu, Minato-ku, Tokyo 106-0044
This cozy and high-end hotel has only 10 rooms, and they are decorated with special details like mosaic tile floors, shiny chandeliers, and bathtubs with claw feet that let you see the beautiful gardens outside. When you arrive and check-in, it feels like you've entered a carefully designed private home. One of the best things about checking in here is the restaurant called Totanuki. They make modern food using Japanese methods in a big kitchen, and you can even see Tokyo Tower while you dine.
2. K5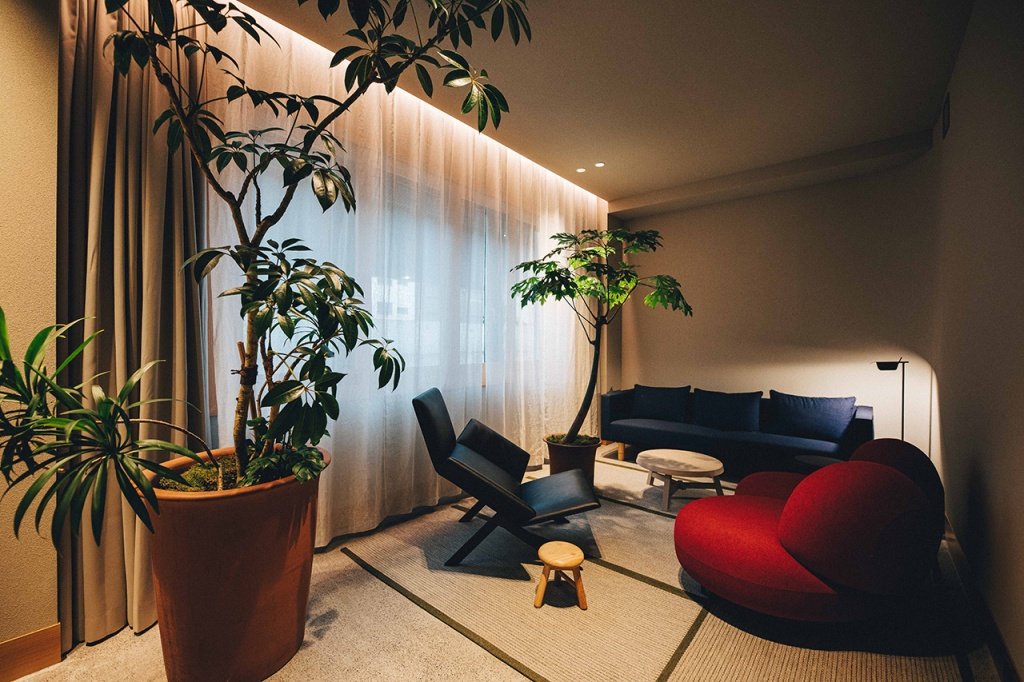 Address: 103-0026 Tokyo-to, Chuo-Ku Nihonbashikabuto-Cho3-5
K5 is located in an old bank building from the 1920s, which gives it a mix of old-fashioned charm and modern style. Inside, you'll find copper-lined elevators and unique geometric flooring. There are twenty big rooms with high ceilings, cozy wood accents, and lots of green plants. The beds are freestanding and look elegant with white and indigo-dyed curtains.
While there are no TVs in the rooms, you can choose from a collection of vinyl records to enjoy, or you can relax in the standalone bathtub in the bathroom. The ground floor is designed with a Japanese concept called aimai, which blurs the lines between different areas. You'll find the Caveman restaurant serving small plates, comfy seats surrounded by plants, and a popular coffee bar.
If you go down to the basement, you'll discover a craft beer place called Brooklyn Brewery, which has a tavern-style atmosphere.
3. The Tokyo EDITION, Toranomon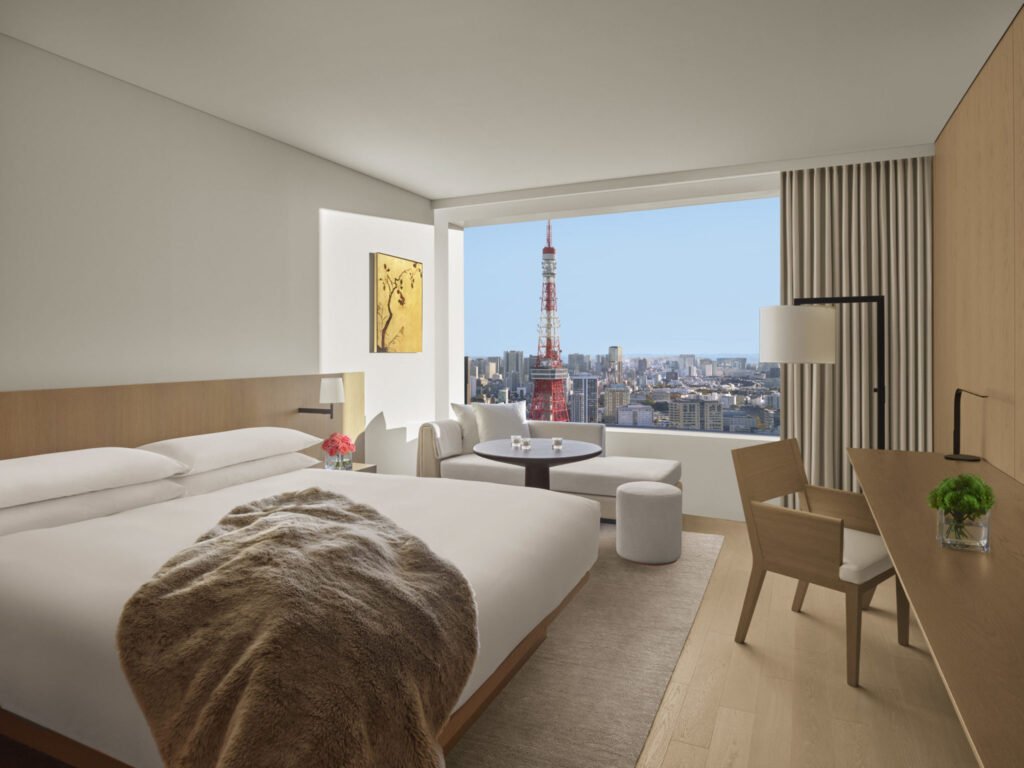 Address: 4-1-1 Toranomon, Minato City, Tokyo 
The Tokyo Edition, Toranomon, is one of the newest hotels on the list. It combines Japan's rich history and traditions with Tokyo's modernity. The famous architect Kengo Kuma designed this hotel, and all of its 206 guestrooms offer stunning views of the Tokyo skyline.
As soon as you step into the lobby filled with greenery, you'll feel that you're in a special place. The guestrooms are designed with light wood and crisp white furnishings, creating a comfortable and contemporary atmosphere. Many rooms even have their own private balconies.
You can enjoy dining at the elegant Blue Room, relax at The Gold Bar, or take in the views from The Jade Room + Garden Terrace. Don't forget to visit the boutique spa for some of the best treatments that Japan has to offer; it's sure to put a spring in your step.
4. Andon Ryokan
Address: 111-0021 Tokyo-to, Taito-ku Nihonzutsumi 2-34-10 
It's important to note that this isn't your typical boutique hotel in Tokyo, this is a unique retreat in the heart of a residential neighborhood, providing guests with a genuine local experience surrounded by exquisite Japanese antiques.
All of the guestrooms are designed in traditional Japanese style, with tatami mats and minimalistic decor. One of the standout features is the tile art by Mie Ishii in the Jacuzzi, adding an artistic touch to your bath time. After a relaxing soak, you can unwind on the rooftop terrace. If you're looking for a personalized and authentic stay in Tokyo, Andon Ryokan is a top choice you won't want to miss.
5. MUJI Hotel Ginza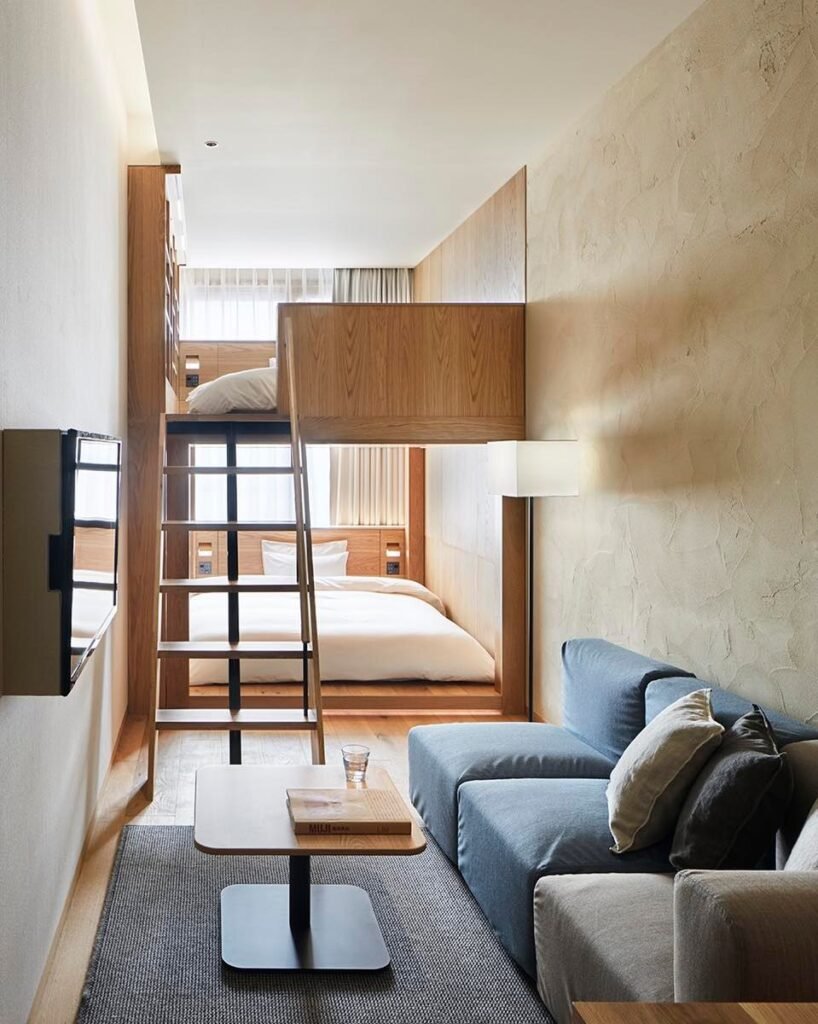 Address: 104-0061 Tokyo-to, 3-3-5 6F Ginza, Chuo-ku
The Muji Hotel offers seventy-nine rooms that reflect the brand's minimalistic ethos, emphasizing natural elements like wood, stone, and earth. These rooms also feature Muji products such as pajamas, LED desk lights, and bath amenities.
Guests have the option to dine for breakfast, lunch, and dinner at the on-site restaurant, Wa, which highlights seasonal ingredients. Alternatively, they can explore the collection of books at Atelier, a versatile art and design space.
Located in the upscale Ginza neighborhood, the hotel provides guests with excellent shopping opportunities at some of Tokyo's most exclusive luxury boutiques.
6. The Gate Hotel Tokyo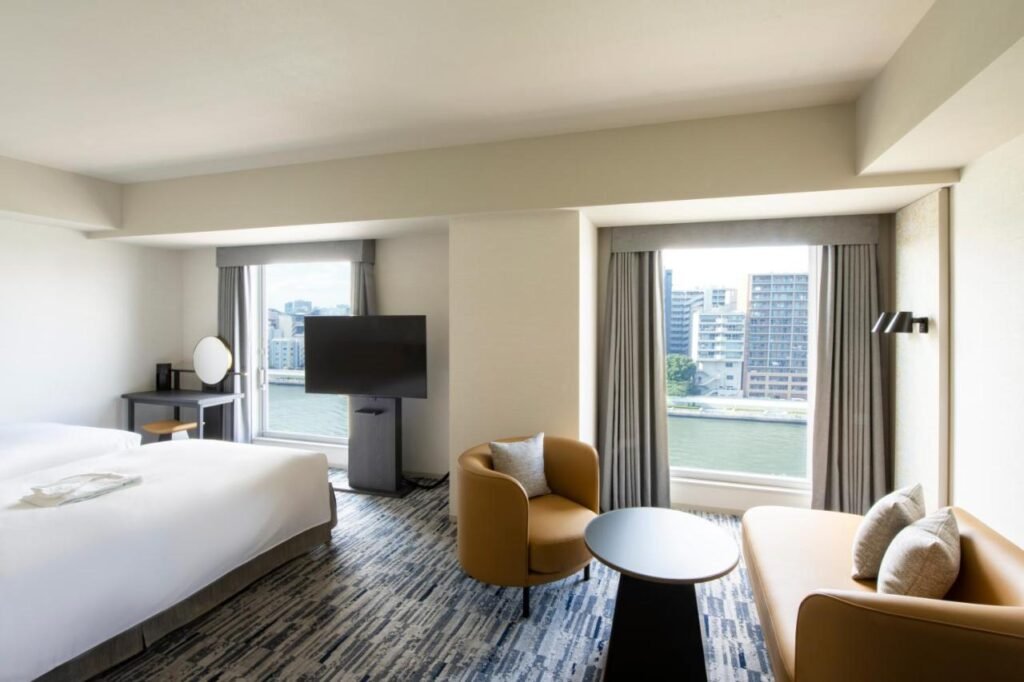 Address: 130-0015 Tokyo-to, Sumida-Ku Yokoami 1-2-13
The Gate Hotel Tokyo is a chic place to stay in the lively and upscale Ginza district in the heart of Tokyo. They offer various types of suites, each with a modern design that looks great. You'll find really comfortable beds here, and if you choose the master suite, you even get a Jacuzzi on your private terrace!
On the top floor, you can enjoy some of the best Teppanyaki in town, or you can visit Anchor Tokyo for international cuisine.
7. The Tokyo Station Hotel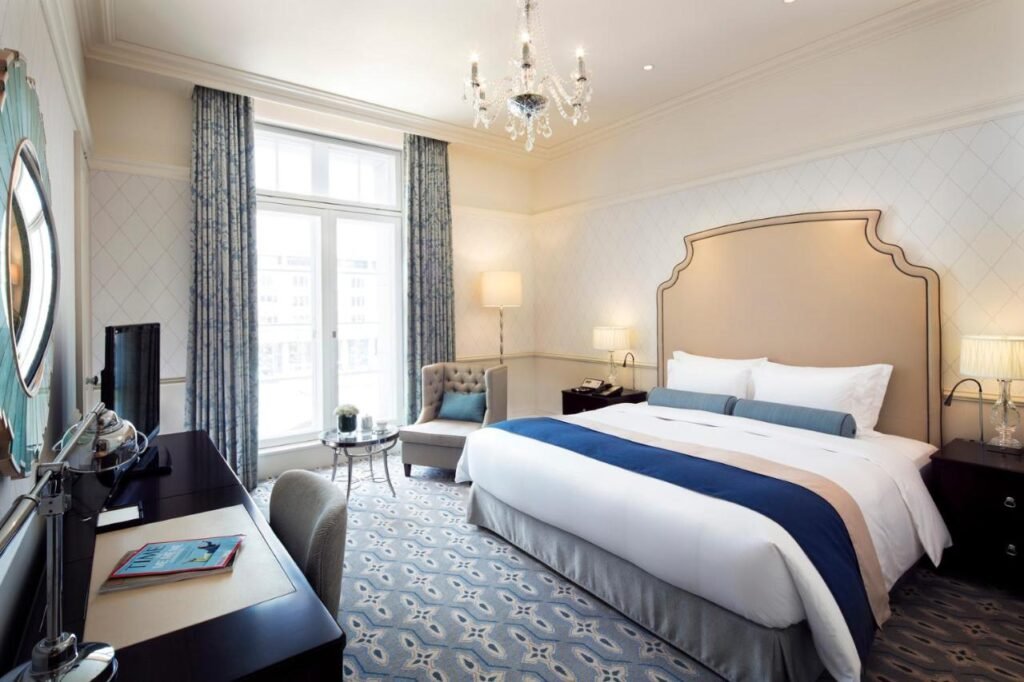 Address: 100-0005 Tokyo-to, Chiyoda-ku Marunouchi 1-9-1
The Tokyo Station Hotel has a rich history and offers a view of the Imperial Palace. It first opened its doors in 1915, just a year after Tokyo Station itself opened. This European-style hotel is located right in the heart of the city. In 2021, it went through a complete renovation and reopened with more rooms and a total makeover.
What makes this hotel unique are its interesting room options. You can stay in bi-level maisonettes, guestrooms positioned along the Cupola domes of Tokyo Station, or even rooms with views of the Imperial Palace.
There are plenty of restaurants to choose from, serving everything from award-winning sushi to classic Cantonese and refined French cuisine. The hotel also has a gym, a luxurious spa, and a bathhouse for relaxation after a day of exploring.
8. Bulgari Hotel Tokyo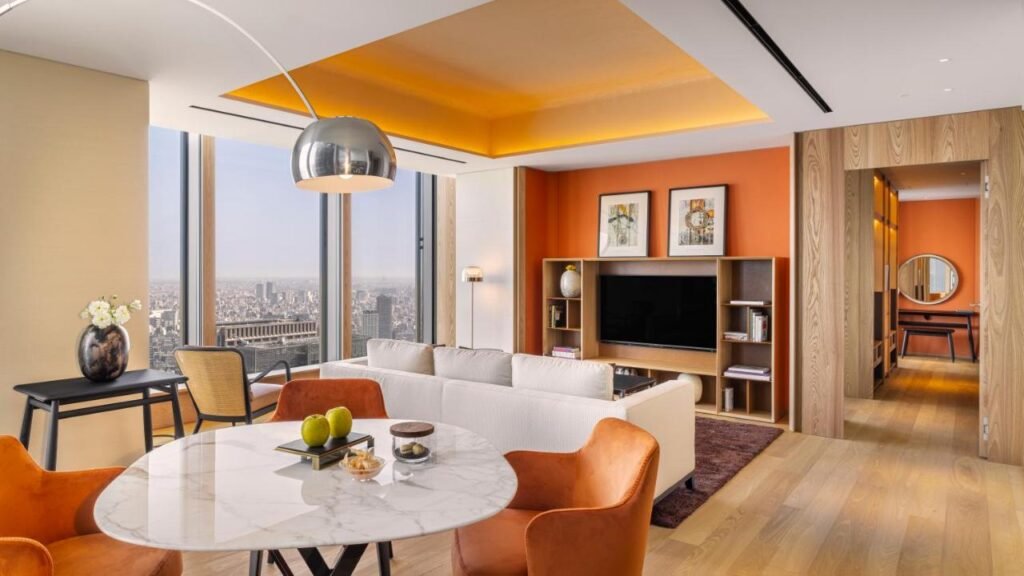 Address: 104-0028 Tokyo-to, 2-2-1 Yaesu, Chuo-ku
The brand-new Bulgari Hotel Tokyo, is the latest luxury boutique hotel in town. It's situated in the central Yaesu neighborhood, right between the upscale shopping area of Ginza and the business district of Nihombashi. The hotel boasts 98 suites with ceilings that are hand-painted with five layers of gold paint, and they use the signature black Bulgari granite in various parts of the hotel, which reflects the brand's Italian luxury style.
On the rooftop at the Bulgari Bar, you'll find Japanese yuzu and lemon trees, creating a beautiful space with stunning city views, including Mount Fuji.
9. Trunk Hotel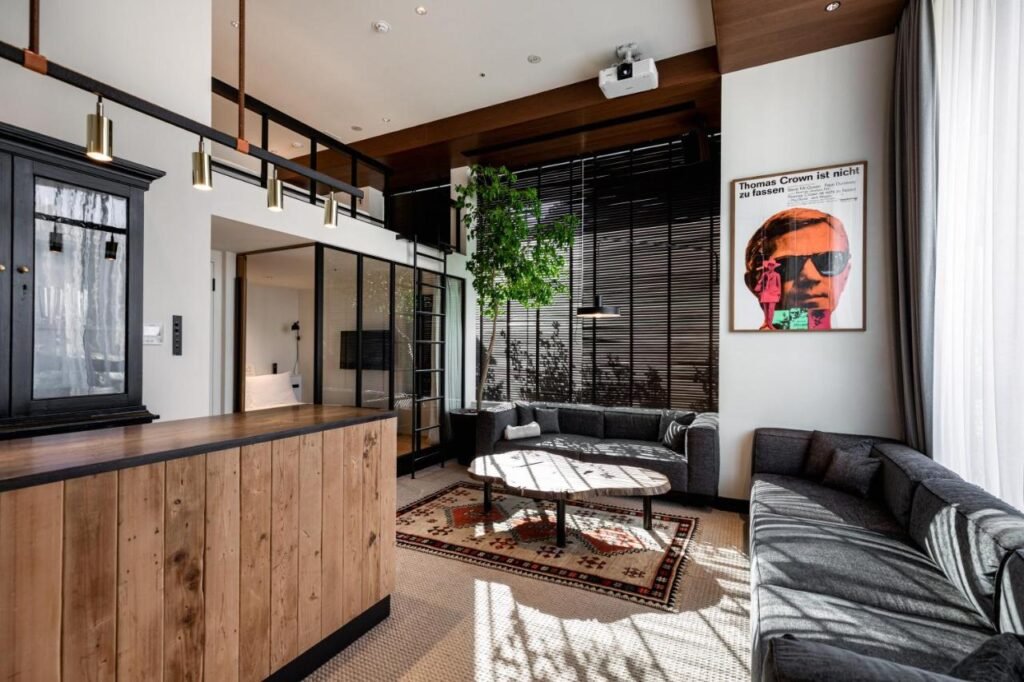 Address: 150-0001 Tokyo-to, 5-31 Jingumae, Shibuya-Ku
The Trunk Hotel in Shibuya is housed in two neighboring four-story buildings.
The hotel has an industrial-style gray stone exterior adorned with lively green plants. Inside, you'll find a variety of colorful and inviting spaces. The guestrooms have a sleek appearance with a selection of natural and neutral furnishings. We suggest booking one of the Balcony Suites so you can have your private outdoor patio.
At Trunk Kitchen, guests can savor what's called Shibuya Soul Food, which is a blend of Western and Japanese cuisine. Additionally, there's the Trunk Store, a shop that showcases the finest creations from the local maker community.
10. Aman Tokyo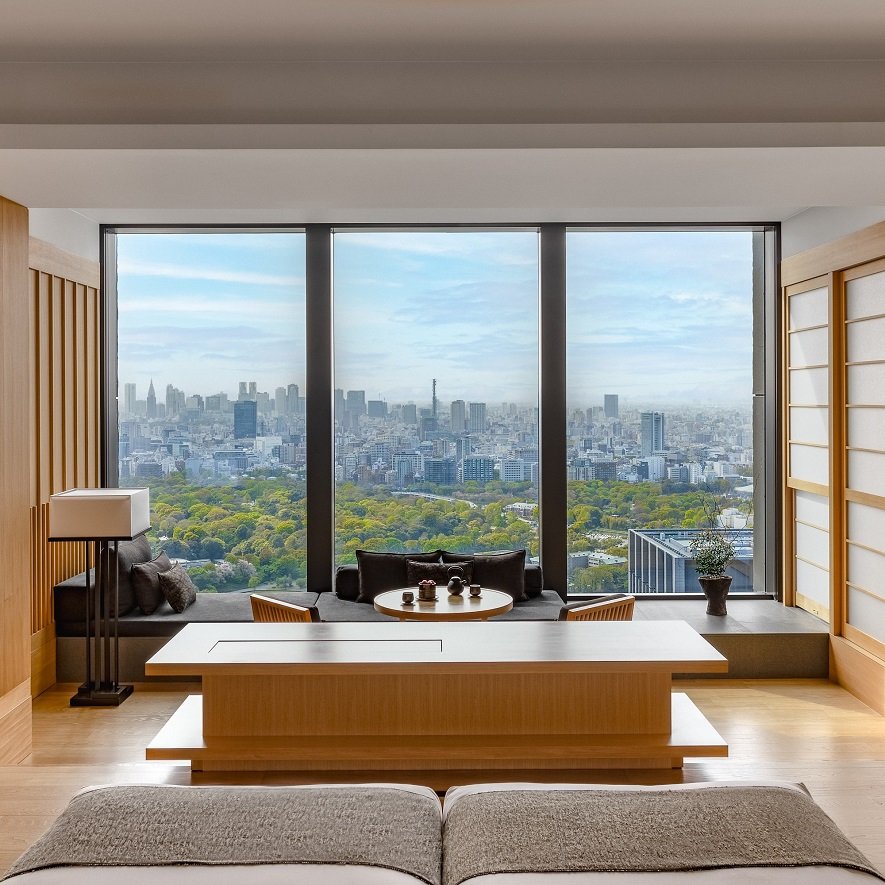 Address: The Otemachi Tower,1-5-6 Otemachi Chiyoda-ku, 100-0004 Tokyo
In Aman Tokyo's spacious 84 rooms, you can enjoy sweeping views of the city from floor-to-ceiling windows. This urban retreat welcomes guests with 186 Japanese trees, creating a tranquil oasis away from the bustling city streets below. Located on the top six floors of the Otemachi Tower in Tokyo's financial district, the hotel's design incorporates traditional elements.
Musashi by Aman is the place to be for omakase-style sushi. You can also take a dip in the indoor pool, adorned with black volcanic rock tiles, while enjoying panoramic city views. And don't forget to visit the spa, which includes a Japanese bath, steam room, and eight treatment rooms for ultimate relaxation.
---