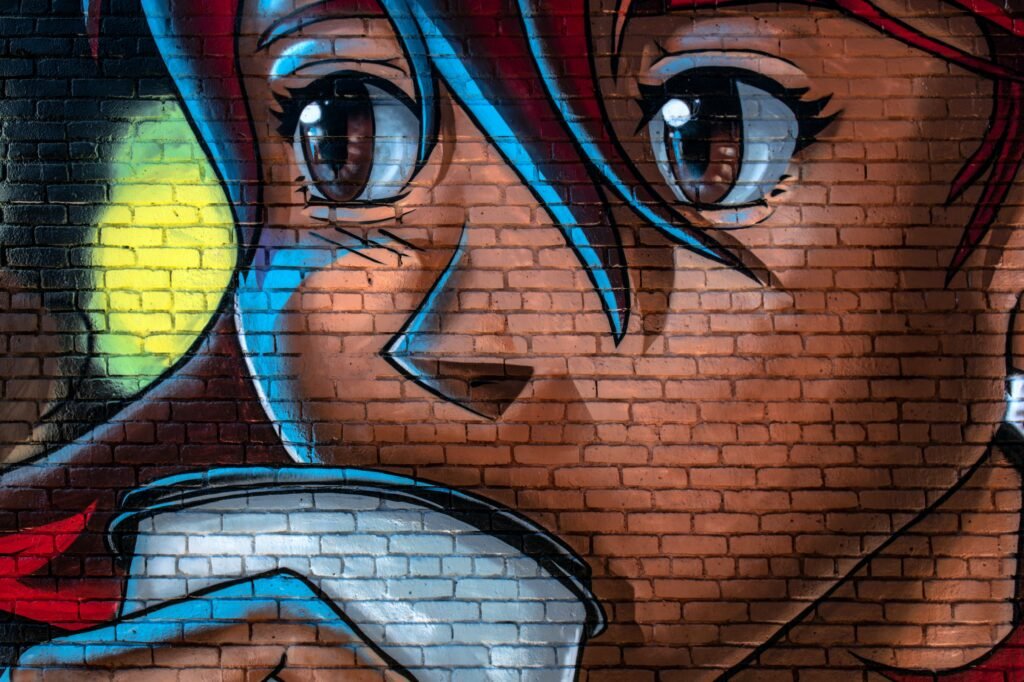 Interested in exploring the world of manga, but not sure where to start? Look no further! Whether you're a teenager, adult, or child, there's a manga out there for everyone. From action-packed Shonen to heartwarming Shojo, from thought-provoking Seinen to emotionally-rich Josei, and from playful Kodomo for boys and girls, the options are endless. And the best part? Manga can be enjoyed at any age, so don't miss out on my recommendations!
In Japan, manga is a term that refers to comics in general, but for those of us living outside of Japan, manga specifically refers to comics originating from this Asian country. When a manga gains popularity in Japan, it often leads to the creation of an animated series, or anime, or even live-action movies.
As a manga enthusiast since the 90s, I've compiled a list of my favorite manga series that I think you'll love too. And don't forget to stay up-to-date with the latest news and releases in the world of manga by checking out the resources at the end of this article. With so many incredible options to choose from, you're sure to find your next favorite read!
Interesting fact: Did you know that manga is typically printed in black and white? This not only makes it easier to create, but also helps keep printing costs low. In Japan, manga is released weekly in magazines featuring a variety of stories, before being compiled into volumes known as tankōbon. Whether working solo or with a team of skilled assistants, every manga artist, or mangaka, brings their own unique style and vision to their creations.
Best Mangas of all times and the most interesting new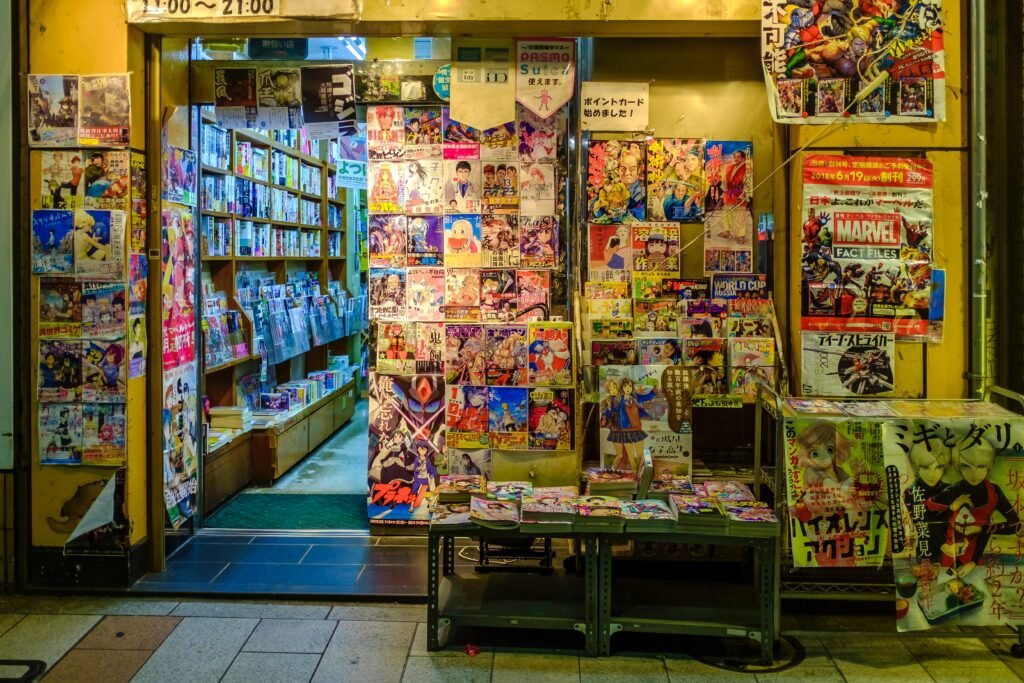 What are you going to find in this entry about Japanese manga?
Manga categories and genres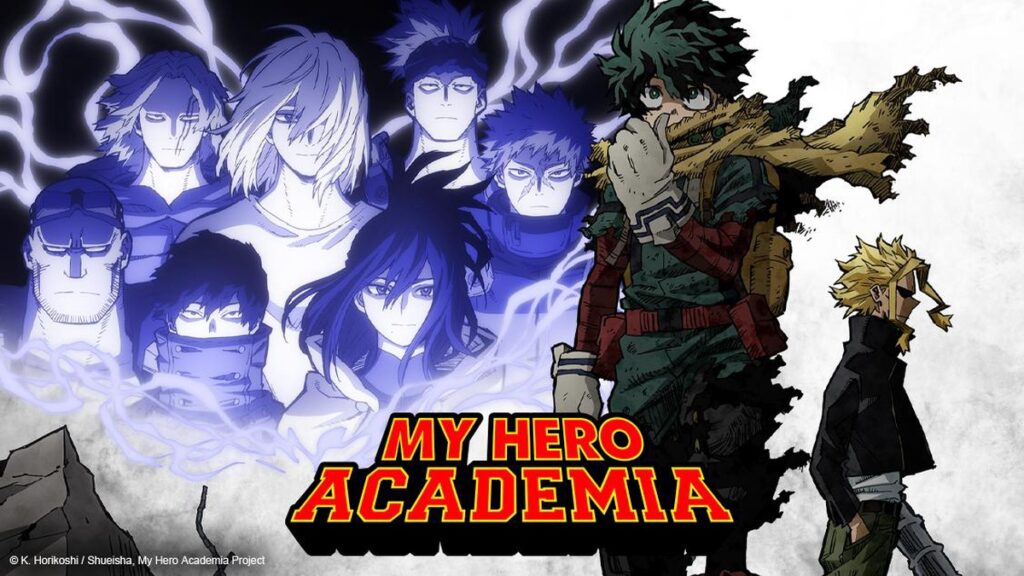 I indicate some of the classic categories of Japanese comics based on the demographics they are aimed at:
Shounen or Shonen: for adolescent boys, with a lot of action, male protagonists.

Examples of the best Shonen mangas? Death Note, One Piece, Bleach, Naruto, My Hero Academy

Shoujo or Shojo: for adolescent girls, with elaborate plots, of love.

Examples of the best manga Shojo: Kimi ni Todoke, Toradora, Nisekoi, Ao Haru Ride.

Seinen – For young men and adults, with more mature themes.

Examples of the best Seinen manga:  Gantz, Tokyo Ghoul, 20th Century Boys.

Josei – For young and adult women, with more mature themes but similar to Shoujo.

Examples of the best manga Josei: Wotakoi: love is hard for otaku, Daytime Shooting Star, A Silent Voice, Your Name, Paradise Kiss, Nana.

Kodomo: for boys and girls, with simple stories.

Examples of the best Kodomo manga: Pokemon, Doraemon, Yotsuba!, Captain Tsubasa, Yo-kai Watch, Shin Chan.
It is also very common to filter manga based on theme or genre:
Yaoi: presents love or sexual relationships between men.
Yuri: romantic relationships between women with or without sex.
Hentai: manga with pornographic content and for adults.
Harem: female group that usually has a boy at its center.
Gekiga: manga with an adult and dramatic theme.
Mecha: where robots appear everywhere
Ecchi: with a humorous cut and erotic content.
Jidaimono: Set in feudal Japan.
But we can also classify manga based on a specific theme such as: School Life (life at school), Slice of Life (slices of life), romance, drama, comedy, sports, adult, adventure, fantasy, action, historical, martial arts, psychological, mystery, science fiction…
There are so many manga you can read right now, you'd better pick a few genres based on your tastes.
Where can you buy mangas online? And paper mangas?
There are many sites to buy and read manga online or to watch anime, for example, VIZ , crunchyroll.com , Comixology  ,you can also choose to use apps like Tachiyomi (Android), where you can download some of the extensions that offer online manga catalogues.
You can choose Onyx Boox eReader with a 10″ screen to read all the manga that I recommend (any eReader with a 8″ screen or larger is fine for reading manga). I have chosen the Onyx Boox eReader because its operating system is Android and apps from the Google Play Store can be installed on it, including many of the apps for reading manga such as Comixology , MangaToon-Comics , WebComics or MANGA Plus by SHUEISHA . Also Tachiyomi , which is not on the Google Play Store.
Obviously in the 90s,you could buy only the manga in paper format, some of the best manga of all time was: Dragon Ball, Fist of the North Star, Ranma 1/2, Akira or Video Girl Ai by Masakazu Katsura , but also some lesser known ones like Return to the Sea of Satoshi Kon, Pineapple Army by Kayuza Kudo and Naoki Urasawa or The Sultan's Escort by Akihito Takadera.
As for current times ,In Japan, one of the most popular manga magazines, Shūkan Shōnen Jump , continues to be published weekly, where you can read some of the most popular manga of all time in the Shonen genre: Hunter x Hunter, Sakamoto Days, My Hero Academia or One Piece are some of the manga that currently appear on its pages, but classic manga such as Mazinger Z, Captain Tsubasa, Dragon Ball, Death Note, Kuroko no Basket or Slam Dunk could also be seen.
What is clear is that thanks to the internet and digital devices, manga has reached a much larger audience than it could have in the last century.
Where can you buy paper mangas? It has happened to all of us. We all have a favorite manga that we want to have in our library, that we want to read on paper, slowly, with love. There may be comics stores in your city and they sell them there, but you can also order them online at Amazon .
How do you read a Japanese manga?
Very important. It doesn't read like a western comic, from left to right. It has to be read just backwards from right to left, starting at the end of the volume.
The most important thing to remember when reading a manga is that we have to turn the pages in the opposite direction from how we usually do with a western comic. The back of the manga is actually the cover.
If you are already clear about that and you are on the "last" page of the manga, now you only have to see the following image to know which bullets you have to read first:
What are the most popular manga genres? Types of manga by category and genre
In case you are not very clear about what type of manga you like the most, you can always trust the sales lists worldwide. Wikipedia has a good list of best-selling manga (more than 100) .
The best-selling manga genres are: Shonen, Seinen, Shojo, and Josei.
Some of the best-selling manga in the Shonen category can be: One Piece, Dragon Ball, Detective Conan, Naruto, Hajime no Ippo, My Hero Academia, Ranma 1/2, Great Teacher Onizuka, The Prince of Tennis, Hunter x Hunter.
But in the Josei category we have jewels like Nodame Cantabile and in the Shojo category , Saloir Moon, Marmalade Boy, The Rose of Versailles or Kimi ni Todoke. In the Seinen genre we can find JoJo's Bizarre Adventure, Vagabond, Captain Tsubasa, Initial D or Terra Formars.
What are the best manga to start with? Perfect for beginners
Before starting to review which are the best-selling manga in history or my recommendations as reading for fans, I am going to recommend the best manga for beginners, to start in the world of Japanese comics.
Recommendation of manga to read at first and not get bored? It is important not to start, for example, with One Piece, which has more than 1000 chapters. Better to start with an easy-to-read series with a reasonable number of volumes.
Digital or paper manga? You can start reading in streaming and then buy your favorite manga in physical format.
These manga collections are a must , especially the ones that are marked as finished. Because? There is nothing worse than having to wait for the next chapter to come out.
Everything will depend a lot on how old you are and your tastes, but these that I have selected are easy to read and they will really hook you from the first page:
Great Teacher Onizuka by Tooru Fujisawa (finished manga) : the teacher we all wanted to have in high school. You have this series and then two continuations that you cannot miss.
Takehiko Inoue's Slam Dunk (Finished Manga) – A totally motivational sports manga.
Kimi ni Todoke by Karuho Shiina (finished manga) : a beautiful and well-carried love story with some characters you can identify with
Haikyu!! by Haruichi Furudate (completed manga) : another sports manga. Lots of laughs, lots of captivating characters. A story with a great ending.
Teasing Master Takagi-san by Sōichirō Yamamoto (in publication): a very funny manga, with a very peculiar teenage love. Very easy to read.
Spy x Family by Tatsuya Endo (in publication): A current manga with a really fun story and unique characters. Very popular right now.
Death Note by Tsugumi Ohba and Takeshi Obata (finished manga) : a classic. You've probably seen the anime. A deadly notebook.
Dragon Ball by Akira Toriyama (manga finished) : surely you have seen the famous anime. An essential, fun and perfect manga to get started in this world.
My Love Story! by Kazune Kawahara and Aruko (finished manga) : an atypical love story between a great boy with a great heart and a very sweet and sensitive girl.
Sweat and Soap by Kintetsu Yamada (finished manga) : an adult love story. Very funny and particular.
Yotsuba to! by Kiyohiko Azuma (in publication): the perfect story for young children. Beautiful, easy to read, touching and very funny.
Wataru Yoshizumi's Marmalade Boy (finished manga) : a love story with many entanglements. A whole classic.
The best mangaka of all time
Another option, if you have no idea what manga to start reading, is to go to see which are the best mangakas of all time. It is possible that you will find real gems created by these artists over the years. You can't go wrong. Who are the most influential mangakas, the ones that have created trends?
First a few interesting facts about the history of the manga :
The history of the creation of Japanese manga dates back to the year 1814, when the artist Katsushika Hokusai began to capture short stories on paper represented with drawings and almost no text.
The current manga story begins after World War II with Osamu Tezuka's Mighty Atom (Astro Boy, in 1951) and Machiko Hasegawa's Sazae-san (in 1946).
In 1969, a group of female manga artists ( Year 24 Group ) made their shojo manga debut. Among these artists we find Hagio Moto, Riyoko Ikeda, Yumiko Ōshima, Keiko Takemiya and Ryoko Yamagishi. Since then, shojo manga would be drawn mainly by female artists for girls and young women.
In 1971, Riyoko Ikeda began the popular shojo manga Berusaiyu no Bara (The Rose of Versailles).
Among the best mangakas of all time we can find:
Akira Toriyama (1955 – present): Dragonball, Dr. Slump
Hiromu Arakawa (1973 – present): Fullmetal Alchemist
Masashi Kishimoto (1974 – present): Naruto, Boruto
Naoko takeuchi (1967 – present): Sailor Moon
Riyoko Ikeda (1947 – present): Berusaiyu no Bara (La rosa de Versalles).
Takehiko Inoue (1967 – present): Slam Dunk, Vagabond
Katsuhiro Otomo (1954 – present): Akira, The Legend of Mother Sarah
Eiichiro Oda (1975 – present): One Piece, Wanted!
Naoki Urasawa (1960 – present): Monster, 20th Century Boys
Rumiko Takahashi (1957 – present):  Ranma 1/2, InuYasha
Hayao Miyazaki (1941 – present): Nausicaä of the Valley of the Wind
Hirohiko araki (1960 – present): Baoh, JoJo's Bizarre Adventure
Kentaro miura (1966 – 2021): Berserk
Takeshi obata (1969 – present): Death Note, Bakuman
Osamu Tezuka (1928 – 1989): Astroboy, Phoenix, Kimba
Hajime isayama (1986 – present): Shingeki no Kyojin (Attack on Titan)
Yoshihiro Togashi (1966 – present): Hunter x Hunter (HxH), Yu Yu Hakusho
The best manga in history and the best current manga
There are several sections in the list that follows, so it will be easier for you to decide which one you want to read next based on your tastes. 
 Keep in mind that there are a lot of publications in the world of manga. Over the past 40 years, we have seen some legendary works come to pass in Japanese comics. Many have become classics of the genre, others not. There are so many genres that it is difficult to compare one manga with another in terms of artistic quality, narrative or drawing quality.
That's why I've tried to mix all the categories a bit in the best manga section . Then you have a special section with the best romantic manga and finally a section with the best new ones (let's say from the last 10 years or so).
You will also find a lot of information on how to check the lists of the best-selling and most popular manga .
The best manga of all time
 All these manga are best sellers worldwide.
Series Manga Authors Category Summary
| | | | | |
| --- | --- | --- | --- | --- |
| | Great Teacher Onizuka | Tooru Fujisawa | Shonen | Possibly my favorite manga. A very atypical teacher decides to help his students in every possible way. You have anime and several sequels: GTO: 14 Days in Shonan and   GTO: Paradise Lost , |
| | Slam Dunk | Takehiko Inoue | Shonen | First I watched the anime, then I read this basketball manga. A very peculiar protagonist who will revolutionize his entire team. |
| | Hajime no Ippo | Jyoji Morikawa | Shonen | Another sports manga. This time boxing with a boy who starts from scratch. You have a few chapters. |
| | Naruto | Masashi Kishimoto | Shonen | Who doesn't know Naruto? A teenage orphan ninja wants to become Hokage (leader of his village). |
| | JoJo's Bizarre Adventure | Hirohiko Araki | Shonen, His | You can love this series or you don't want to touch it . But no one is left indifferent to the Joestar lineage, a British family that fights supernatural forces with their acquired powers. |
| | Dragon Ball | Akira Toriyama | Shonen | All children of the 80s have grown up with the Dragon Ball anime. The manga are just as good. Follow Goku's adventures to become stronger every day. One of the best-selling manga of all time. |
| | | | | |
| --- | --- | --- | --- | --- |
| | One Piece | Eiichiro Oda | Shonen | Another legendary manga. The best seller of all history and still in publication. Join the pirates to search for the treasure. |
| | Detective Conan | Gosho Aoyama | Shonen | Follow the adventures of the most famous juvenile detective in all of Japan, Shinichi Kudo, who is turned by poison into a 7-year-old boy . |
| | Vagabond | Takehiko Inoue | Seinen | A manga that takes us back to the time of the samurai and sword fighting. Violent and fascinating. You just can't stop reading it. |
| | The Prince of Tennis | Takeshi Konomi | Shonen | Another sports manga, this time about tennis. Follow the adventures of Ryōma Echizen as he returns to Japan from the United States. |
| | Ranma 1/2 | Rumiko Takahashi | Shonen | Another anime series we grew up with in the 90s. Genma and his son Ranma Saotome fall into some enchanted ponds in China and take the physical form of a panda and a red-haired girl when cold water is poured on them. |
| | Initial D | Shuichi Shigeno | his | We follow the adventures of a teenager who loves underground car racing. |
| | Nodame Cantabile | Tomoko Ninomiya | Josei | A story where music transports us to another world. We will follow in the footsteps of Shinichi Chiaki from his piano studies to becoming an orchestra conductor. |
Kimi ni Todoke
Karuho Shiina
Shojo
A teenage love story in high school, shy girl who falls in love with the most popular boy in class.
One-Punch Man
One, Yusuke Murata
Seinen
Can you imagine being able to defeat the entire gang with a single punch? Follow the protagonist, who is a bit depressed by all his adventures.
Death Note
Tsugumi Ohba, Takeshi Obata
Shonen
The story is a bit scary, but it sure to grab your attention : This notebook has the power to kill anyone by writing their first and last name on it, as long as the bearer mentally visualizes the face of the person he wants to kill. 
Fruits Basket
Natsuki Takaya
Shojo
Tōru Honda, a high school student, loses her mother in an accident and stays with her grandfather, but soon ends up living in the house of a very particular family: they all transform into animals.
Captain Tsubasa
Yoichi Takahashi
Shonen,
Seinen
Who has not seen the anime: Champions: Oliver and Benji ? This is the manga where he tells us about the path these boys take to win their endless soccer matches.
Space Brothers
 Chuya Koyama
Seinen
A manga about the space race. Spectacular. Very technical. You have to read it slowly, but it will hook you.
Haikyuu!!
Haruichi Furudate
Shonen
Hinata Shouyou wants to become the best volleyball player despite being very small. One of the best selling manga in the world. The anime is spectacular.
| | | | | |
| --- | --- | --- | --- | --- |
| | Akira |  Katsuhiro Otomo | Seinen | Many of us discovered the world of manga with Akira in the 80s. A classic manga. The world is on the verge of absolute destruction. I won't tell you more. |
| | Hunter x Hunter | Yoshihiro Togashi | Shonen | Gon always believed that his parents had died, but it is not so. His father is a hunter and Gon wants to follow in his footsteps. |
| | The Quintessential Quintuplets  |  Negi Haruba | Shonen | The excellent student Futaro Uesugi has money problems, but at one point he is offered the opportunity to tutor 5 sisters… |
| | Tokyo Ghoul |  Sui Ishida | his | We follow Ken Kaneki, who is nearly killed by a ghoul that has tried to eat him. After recovering, Kaneki discovers that he has been transformed into a half-ghoul. From now on he must consume human flesh to survive. |
| | 20th Century Boys |  Naoki Urasawa | his | Essential. It tells the story of Kenji Endo and his friends, who realize that a cult leader known only as "Friend" is looking to destroy the world, and it has something to do with his childhood memories. |
| | | | | |
| --- | --- | --- | --- | --- |
| | Bastard!! |  Kazushi Hagiwara | Shonen, Seinen | Four centuries ago, the Earth suffered a cataclysm caused by the demon Anthrasax before being destroyed by the Dragon Knight, plunging the world into a new dark age. |
| | Nausicaä of the Valley of the Wind | Hayao Miyazaki | | A whole classic. All industrial civilization has been destroyed. Humanity barely survives because the earth is heavily polluted. |
| | Video Girl Ai |  Masakazu Katsura | Shonen | The story begins when Yota Moteuchi finds out that the girl he likes, Moemi Hayakawa, is in love with his best friend, Takashi Niimai. Disappointed, he decides to rent a video from a mysterious video store. |
| | Astro Boy |  Osamu Tezuka | Shonen | Astro Boy is one of the most successful manga and anime franchises in the world and is Tezuka's most famous creation. Pretty much the precursor to modern manga. One of the best selling manga of all time. |
| | Fist of the North Star |  Buronson and Tetsuo Hara | Shonen | An 80s classic. Civilization destroyed, world turned into a desert. Kenshiro is a master at killing by using hidden meridian points. |
| | Crayon Shin-chan | Yoshito Usui | his | Who hasn't seen Shin-Chan's anime or movies? Follow the adventures of this clever boy, his family and his friends. |
| Attack on Titan | Attack on Titan | Hajime Isayama | Shonen | Titans control the world and humanity lives in fortified cities. You can watch the anime on Prime Video |
| | | | | |
| --- | --- | --- | --- | --- |
| | Uzumaki | This is Junji | Seinen | Do you want to read a horror manga? This one will not leave you indifferent. The story takes us with a high school teenager, Kirie Goshima, her boyfriend, Shuichi Saito, and with the citizens of the small and quiet Japanese town of Kurouzu-cho, which is cursed by supernatural events involving spirals. |
| | Cardcaptor Sakura | Clamp | Shojo | It takes place in the fictional city of Tomoeda, which is located somewhere near Tokyo. Ten-year-old Sakura Kinomoto accidentally drops a set of magical cards known as Clow Cards. Each card has its own unique ability and can assume an alternate form when activated. |
| | Banana Fish |  Akimi Yoshida | Shojo | It takes place in the United States in the mid-1980s in New York. Seventeen-year-old gang leader Ash Lynx cares for his older brother Griffin, a Vietnam veteran who is in a vegetative state. |
| | Ashita no Joe |  Asao Takamori and Tetsuya Chiba | Shonen | Joe Yabuki is a young drifter who has a chance meeting with Danpei Tange, a former boxing trainer, while wandering around San'ya. Joe is arrested for fraud and thrown into a jail where he fights against Nishi Kanichi, the leader of a group of hooligans. |
| | Blame! | Tsutomu Nihei | Seinen | Science fiction manga that you cannot miss. The story takes place in what is known simply as "The City," a gigantic megastructure that now occupies much of what used to be the Solar System. |
| | Chainsaw Man |  Tatsuki Fujimoto | Shonen | Denji is a poor young man who has to pay off his late father's debt to the yakuza by working as a devil hunter. One of the best-selling manga of recent times. |
The best romantic manga: love in the Japanese comic
They need a separate category and there are some spectacular works on this list. 
On the previous list I have already included some of the best romantic manga, The Quintessential Quintuplets , Marmalade Boy and Kimi ni Todoke  so I will not put them on this list again.
Series Manga Authors Category Summary
| | | | | |
| --- | --- | --- | --- | --- |
| | Ijiranaide, Nagatoro-san | Nanashi | Shonen | Outgoing girl, introverted boy who paints… romance is guaranteed at school, right? You have to tease Senpai a bit. |
| | Grand Blue | Kenji Inoue, Kimitake Yoshioka | Seinen | It is irreverent and very funny. It's not your typical romance, it's not your typical manga. Kitahara moves to her uncle's house in Izu and there he will find a couple of surprises. |
| | Komi-san wa, Komyushō desu | Tomohito Oda | Shonen | A girl who can't speak, a boy who wants to help her. Surely you have seen Anime on Netflix. Tadano is going to help her get 100 friends. |
| | Horimiya | HERO, Daisuke Hagiwara | Shonen | Hori and Miyamura are complete opposites. Will they manage to be friends and something more? |
| | ReLIFE | Yayoiso | Seinen | Kaizaki is 27 years old and has failed in his life. Suddenly they give him the opportunity to go back to school as if he were a teenager again taking a pill. For a year he has to relive his old life. |
| | Nisekoi | Naoshi Komi | Shonen | Raku belongs to a mafia family, but he wants to go to school and have a quiet life. He suddenly meets a somewhat violent student, Chitoge. How is he going to change his life? |
| | | | | |
| --- | --- | --- | --- | --- |
| | Toradora! | Yuyuko Takemiya, Yasu. | Shonen | Little Taiga Aisaka meets Takasu, who looks very menacing. Who of the two will win for being the boss of the school? |
| | Rent-A-Gilrfriend | Reiji Miyajima | Shonen | You don't have a girlfriend, but you realize that you can rent one by the hour and have a good time making everyone believe that she is your real girlfriend. Will love emerge in the end? |
| | Kubo-san wa Boku (Mobu) wo Yurusanai | YUKIMORI Nene | his | Shiraishi-kun is practically an invisible boy at school, except for Kubo-san, who starts to show a lot of interest in him. |
| | To be next to you | Atsuko Nanba | Shojo | Nina has a crush on her handsome neighbor Kyosuke. Will he get her attention? |
| | Wotakoi: Love Is Hard for Otaku | Fujita | Josei | The love between nerds, a boy who is passionate about video games and a girl who is passionate about manga. |
| | Masamune-kun no Revenge | Hazuki Takeoka, Tiv | Shonen | Masamune wants revenge, he wants revenge for how bad Adagaki treated him when they were little and he was a little fatter. |
| | Fly me to the Moon |  Kenjiro Hata | Shonen | Nasa is a genius, and one day he is hit by a truck. A mysterious girl saves him and suddenly promises to marry him. |
| | | | | |
| --- | --- | --- | --- | --- |
| | Kaicho wa Maid-sama! | Hiro Fujiwara | Shojo | Misaki Ayuzawa is the president of the school (where there are more boys than girls). She's a role model… but she also works at a Maid Caffé Latte. Will they find out? |
| | My Love Story! | Kazune Kawahara, Aruko | Shojo | Takeo is huge, he's strong, he's kind-hearted, and he's fallen in love with Yamato. Will he get her love ? |
| | Yancha Gal no Anjō-san |  Yuuichi Katō | Seinen | Once again we have an introverted guy who meets a stunning and very social girl. Will Seto be able to confess his love to Anna Anjō, who doesn't stop making fun of him? |
| | Dengeki Daisy |  Kyousuke Motomi  | Shojo | Teru's brother has died, and he has left her a cell phone that allows her to contact a character called Daisy, someone who will always help her. |
| | Mars | Fuyumi Soryo | Shojo | A whole classic. It follows the teenage romance between Kira Aso, an introverted artist, and Rei Kashino, a troubled playboy who is a professional motorcycle racer. |
| | My Little Monster | Robico | Shojo | It tells us about the relationship between Shizuku Mizutani, who is only studying, and a boy named Haru Yoshida, who sits next to Shizuku in class but rarely goes to school. |
| | | | | |
| --- | --- | --- | --- | --- |
| | Your Lie in April | Naoshi Arakawa | Shonen | One of the saddest and most beautiful stories I've ever read. Arima Kosei, a piano prodigy meets the violinist Miyazono Kaori. |
| | Cheeky Brother | Miyuki Mitsubachi | Shojo | Yuki Machida is the manager of the basketball team, where she goes to meet Sho Naruse, a boy who seems to hate her. |
| | Skip Beat! |  Yoshiki Nakamura | Shojo | Another of my favorite romantic manga. It tells the story of Kyoko Mogami, a sixteen-year-old girl who loves her childhood friend Shotaro Fuwa, but is betrayed by him. Will she get to be more famous than him by becoming an actress? |
| | Sweat and Soap | Kintetsu Yamada | Seinen | A lovely story of a girl who sweats a lot and a boy who makes soap and loves the smell of it. |
| | Teasing Master Takagi-san |  Sōichirō Yamamoto | Shonen | Surely you have seen the anime on Netflix. A girl doesn't stop messing around and playing pranks on another boy in high school. Follow the adventures of Nishikata and Takagi. |
| | | | | |
| --- | --- | --- | --- | --- |
| | Missions of Love | Ema Tōyama | Shojo | Yukina writes stories online, and now she wants to write love stories, but she has never experienced it. That's why she will start to raise Shigure missions. |
| | Love's in Sight! | Uoyama | Shojo | A delinquent and an almost blind girl. Can love emerge between this unusual couple? |
| | Mochizumi sanchi no yankee | Uzuki Miya | Shoujo | A family that has lost its mother. Nobody knows how to cook. You have to hire someone to take care of them. That person is Kuraku, the delinquent. |
| | Kaoru  Hana  wa  Rin  to Saku  | Mikami Saka | Shounen | A boys' school facing another girls' school. Could love arise between Rintaro and Kaoruko? |
| | Please Go Home, Miss Akutsu! | Taichi Nagaoka | his | Notorious girl Riko Akutsu takes an interest in Kota Ooyama because he lives alone… and never wants to leave his room! |
| | The Girl I Like Forgot Her Glasses | Koume Fujichika | Shonen | What if your classmate always forgets her glasses and can't see much of anything? Surely she needs your help. And she's going to get very close to you. |
| | | | | |
| --- | --- | --- | --- | --- |
| | A bouquet for an ugly girl | Year Sakura | Seinen | Tabata is a shy and unpopular girl. Is it possible that Yousuke, the most handsome boy in class, falls in love with her? |
| | The Dangers in my Heart | Norio Sakurai | Seinen | Kyotaro Ichikawa imagines killing his classmates, and Anna Yamada is his target… but in the end they become friends… Will something else come up? |
| | The Story between a dumb prefect and a high School girl | Takuma Yokota | Shounen | Tougo is the prefect of his school, and he makes sure that everyone follows the rules. Will he get Poemu to follow them? |
| | Kekkon Surutte, Hontou desu ka?: 365 Days to the Wedding | Tamiki Wakaki | Seinen | Can you imagine working in a travel agency and being told that if you are single it is possible that they will send you to the branch in Siberia? A wedding between co-workers solves everything. |
| | Metsuki warui ko kawaii ko | | | Tanaka-kun thinks that mean girls are attractive, especially Mizuno-san. Will they become friends? |
| | Binetsu Kuukan | Aoki Ume | Josei | Naoya's mother just got married and they now live with her new family, who have a daughter the same age, Amane. |
| | Living-Room Matsunaga-san | Keiko Iwashita | Shoujo | Miko, 17, has to go away from home to continue school in her uncle's town. She and she get to live in a shared apartment with 5 other adults, including Matsunaga, a 27 year-old boy. |
| | | | | |
| --- | --- | --- | --- | --- |
| | Combini de Kimi to no 5 fun kan | Nozomi Ichinaga | Shonen | A high school boy who works in a store falls in love with a customer who is a few years older than him. Will he be able to confess his feelings to Shibasaki-kun? |
| | It's not Meguro-san's First Time | everywhere | Shoujo | Makoto Soga, a third year student, confesses his love to Saki Meguro, the most popular girl in school and she tells him that she wants to be his girlfriend, but that she is not a virgin… What will happen next? |
| | Blue box | Kōji Miura | Shonen | A badminton player, a basketball player moving into her house, a lifelong friend. Will there be some love there? |
| | Love Hina |  Ken Akamatsu | Shonen |  Keitarō Urashima wants to enter Tokyo University because he promised a girl. He doesn't get in and must move to his grandmother's hotel, where he will meet a curious group of girls. |
| | | | | |
| --- | --- | --- | --- | --- |
| | Kaguya-sama: Love Is War | Aka Akasaka | Seinen | Miyuki Shirogane and Kaguya Shinomiya seem like the perfect couple, but neither wants to confess their love for the other because they think they are going to lose.   |
| | Tomo-chan wa Onnanoko! | Smoked Yanagida | Seinen | Tomo and Jun have been friends since they were little, but now Tomo wants something more… The problem is that Jun only sees her as a friend.  |
| | Momoiro Heaven! Peach Heaven | Mari Yoshino | Shoujo | A high school girl is in troubles- with her mother in the hospital, father deceased, and having to write erotic novels to survive. Then a model and famous boy discovers her and makes her his slave. |
| | I belong to the baddest girl in the school | Ui Kashima | Seinen | Unoki-kun is bullied at school by the meanest girl in the place, Toramaru-san… but she really feels an unconditional love for her, which she doesn't know how to express correctly. |
| | Monthly Girls' Nozaki-kun | Izumi Tsubaki | Shounen | Sakura Chiyo is in love with her classmate Nozaki Umetarou… or she's rather obsessed with him and he doesn't know about it… What will happen in this fun romantic comedy? |
| | Blue Flag | KAITO | Shonen | Three students in love and discovering their preferences. The perfect manga for teenagers. |
| | Asoko de Hataraku Musubu-san | Taishi Mori | Shonen | Goro Sagami, a 24-year-old man, starts working at Shonan Rubber Industry Co., Ltd., a condom company. And he falls in love with Musubu Kondo. Curious situations on each page. |
| | Marriagetoxin | Jōmyaku y Mizuki Yoda | Shonen | The perfect assassin is looking for a wife, but he has relationship problems. He must seek help. |
Some of the best current manga and others that I can recommend
This section is a bit of everything you can find some of the best current manga here , but also some gems from a few years ago. You can't miss them.
Series Manga Authors Category Summary
| | | | | |
| --- | --- | --- | --- | --- |
| | Juujika no Rokunin | Nakatake Shiryū | Shonen | The story of the revenge of the student Uruma Shun against the boys who bully him at school. This manga is not to be missed. Very popular in electronic format. |
| | Play It Cool, Guys  | Kokone Nata | Josei | Some very peculiar friends who seem inaccessible, but are actually the nicest guys in the world. Charming. |
| | Mouth the Rock! | Aki Hamaji | Seinen | Hitori Gotou, a high school student, wants to learn to play the guitar and be in a band. She will get there thanks to Nijika, a girl who play the drums. |
| | Otonari no Tenshi-sama ni Itsu no Ma ni ka Dame Ningen ni Sareteita Ken | Saekisan y Wan Shibata | Shonen | Amane lives alone in an apartment, and the most beautiful girl in school, Mahiru, lives right next door. They have never talked to each other until one day … |
| | The Way of the Househusband | Kousuke Ono | Seinen | Surely you have seen the anime on Netflix. A former yakuza becomes a house husband, and he takes it very seriously. |
| | The Fable | Katsuhisa Minami | Seinen | Possibly the best assassin in the world, and now he's going to live a normal life in Osaka. Do not miss the movie with real characters. |
| | | | | |
| --- | --- | --- | --- | --- |
| | Baby Steps | Hikaru Katsuki | Shonen | Eiichiro Maruo, who only dedicates himself to studies, suddenly discovers tennis and realizes that he is beginning to play very well. Will he manage to become a professional? |
| | Domestic Girlfriend | Kei Sasuga | Shounen | Natsuo Fujii is in love with his teacher, Hina. He decides to go on a date with her friends and there he meets Rui Tachibana, who takes him to her house and asks him to have sex with her. |
| | Silver Spoon |  Hiromu Arakawa | Shonen | After failing the entrance exams for the high school he planned to attend, student Yuugo Hachiken takes to the countryside and enrolls in the Ooezo Rural Agricultural School. |
| | fat |  Hiroya Oku | Seinen | Imagine that you die and suddenly you are in a room with a sphere where you are told that you have to fight some horrible monsters to survive. This is what happens to Kei Kurono and Masaru Kato. |
| | Orange | Ichigo Takano | Shoujo | Naho, a 16-year-old girl, receives a letter from her future self, which accurately predicts everything that is about to happen to her. A sad story with a hopeful ending. |
| | Blue Exorcist | Kazue Kato | Shonen | The story of teenager Rin Okumura and his twin brother, raised by an exorcist. Both are children of Satan. |
| | | | | |
| --- | --- | --- | --- | --- |
| | Yotsuba to! | Kiyohiko Azuma  | Shonen | One of the most beautiful and hopeful stories you will ever read. The protagonist is Yotsuba Koiwai , a five-year-old adopted girl. The perfect manga for little boys and girls. |
| | Sakamoto Days |  Yuuto Suzuki | Shonen | The protagonist is Tarō Sakamoto, a legendary hit man who has left everything for the sake of his family and now works in a store. He's a little fat, but he's still the best. |
| | Sun-ken Rock |  Boichi  | Seinen |  Ken Kitano, a young Japanese man, moves to Korea to become a policeman just like the girl he loves… and ends up becoming the head of a local gang. |
| | Taste | Yukinobu Tatsu | Shonen | Momo Ayase is a high school girl who believes in ghosts but not aliens, and her classmate Okarun believes in aliens but not ghosts. Mystery and lots of laughs. |
| | My Home Hero | Naoki Yamakawa, Masashi Asaki | Seinen | What would a father do to save his daughter from a bully? Tetsuo Tosu has it very clear. Anything. And the good thing is that he writes murder mysteries and knows all the tricks. |
| | | | | |
| --- | --- | --- | --- | --- |
| | Spy x Family | Tatsuya Endo | Shonen | A famous spy, an incredible assassin and a girl who reads minds. A comedy that you will love. |
| | Blue Lock | Muneyuki Kaneshiro, Yusuke Nomura | Shonen | Another soccer manga with a different approach: they choose 300 students to train them in special facilities to become the best goal scorer in the world. |
| | PPPPPP | azul 3 | Shounen | 7 brothers, all of them with tremendous talent for the piano, except one. Will Lucky get famous too? |
| | Wandance | Café | Seinen | A manga dedicated to dance. His musical recommendations are really good. Will Kotani be able to follow in Wanda's footsteps? |
| | The Ancient Magu's Bride | Kore Yamakazi | Shounen | Chise Hatori has spent her life moving from house to house since she lost her parents, until one day she is auctioned off to the highest bidder. Elias Ainsworth is the winner, and it turns out to be a magician who promises to make her his apprentice… but she has to marry him at some point. |
| | | | | |
| --- | --- | --- | --- | --- |
| | Kokou no Hito | Yoshiro Nabeda | Seinen | If you like climbing, this is your manga. One day, a solitary Mori Buntarao is challenged to climb the facade of the school and… he does it! From there, his adventure begins- to climb the highest mountains. |
More sources to find the best current manga of each year?
Well, the best thing you can do is visit the web pages of the different prizes that are awarded to manga every year. The main ones are:
The Akatsuka Award for Best Humorous Manga
The Dengeki Comic Grand Prix for the best one-shot manga
The Japan Cartoonists Association Award in various categories
The Kodansha Manga Award (multi-genre awards)
The Seiun Award for the best science fiction comic of the year
The Shogakukan Manga Award (multiple genres)
The Tezuka Award for Best New Manga Series
The Tezuka Osamu Cultural Prize (multiple genres)
You can also consult a list of the magazines where manga are published each week: List of manga magazines . Some of the most popular magazines are: Popular shonen magazines include Weekly Shōnen Jump, Weekly Shōnen Magazine, and Weekly Shōnen Sunday. Popular shoujo manga magazines include Ciao, Nakayoshi, and Ribon.
You can also check the publishers that publish manga in Japan such as:
Akita Publishing Co., Bungeishunjū, Chuokoron Shinsha, Enterbrain, Fujimi Shobo, Fusosha, Futabasha, Gakken, Gentosha, Hakusensha, Shodensha, Shinshokan, Editorial Hayakawa, Ichijinsha, Shonen Gahosha , Shogakukan, Shinchosha, Kadokawa Shoten, Kobunsha, Kodansha, Mag Garden, MediaWorks
MediBang Inc., Shueisha, Square Enix, Tokuma Shoten o Wani Books.
What are the best manga of 2022 and 2023 by number of sales?
Since you don't have to like the same manga that I love, you can always go to these sources to find out which are the best-selling manga of the year, in this case from the end of 2022 and 2023.
Best-selling Shonen Manga in Japan (December 2022 on Rakuten ):
Jujutsu Kaisen (21 )
Slam Dunk (20 volumes)
Blue Lock volumes 1 to 21
One Piece (104)
Tokyo Revengers (31)
Haikyu!! (volumes 1 to 45)
Arslan Nobody (18) 
One Punch Man (27)
Spy x Family (Volumes 1–10)
Chainsaw Man (Volumes 1–12 )
You can also check the best-selling shoujo manga in Japan on CMOA ,
What are the best manga in history for the Japanese? top 100 manga
A few years ago, the Japanese television TV Asahi conducted a survey among 150,000 Japanese for what they will vote for the 100 best manga of all time. What was the result of the vote? These are the 100 manga selected as the most popular in all of Japan. It can serve as a reference to learn more options that you can read.
One Piece  (33,600 votes)
Demon Slayer: Kimetsu no Yaiba  (29.100 votos)
SlAM DUNK  (26,700 votes)
Detective Conan  (25,400 votes)
Dragon Ball  (22,400 votes)
Attack on Titan  (21,900 votes)
Naruto  (19,800 votes)
Haikyu!!  (18.700 votos)
Fullmetal Alchemist  (18,500 votes)
JoJo's Bizarre Adventure  (17,100 votes)
Hunter X Hunter  (16,200 votes)
Gintama  (16,100 votes)
Kingdom  (15,200 votes)
World Trigger  (11,700 votes)
Doraemon  (11.300)
My Hero Academia (10,900 votes)
Yu Yu Hakusho  (8.600 votos)
Black Jack  (8,200 votes)
Jujutsu Kaisen  (8.000 votos)
Natsume's Book of Friends (7.400 votos)
Glass Mask (7.100 votos)
Fist of the North Star (7.000 votos)
Bleach  (6,950 votes)
Touch  (6,900 votes)
Phoenix (6.700 votos)
Banana Fish  (5,800 votes)
The Rose of Versailles (5.600 votos)
Inuyasha  (5,300 votes)
Ashita no Joe  (5.100 votos)
Dragon Quest: The Adventure of Dai (4.950 votos)
Rurouni Kenshin  (4.900 votos)
Maison Ikkoku  (4.600 votos)
Zatch Bell!  (4,400 votes)
The Poe Clan  (4,100 votes)
KochiKame  (4,080 votos)
Goal 13  (4,060 votes)
Sazae-san  (4,040 votes)
Star of the Giants (4,020 votos)
Astro Boy  (4,000 votes)
Golden Kamuy  (3,950 votes)
Tokyo Ghoul  (3,900 votes)
Dokaben  (3,850 votes)
The Quintessential Quintuplets  (3,800 votes)
Aim for the Ace! (3.600 votos)
Dobutsu no Oisha-san  (3.450 votos)
The Promised Neverland (3.400 votos)
Hajime no Ippo  (3.100 votos)
Ushio and Tora  (3,000 votes)
Master Keaton  (2,900 votes)
Kaguya-Sama: Love is War  (2,850 votes)
Assassination Classroom (2.800 votos)
Kuroko's Basketball  (2,750 votes)
Black Butler  (2,700 votes)
The Prince of Tennis (2.650 votos)
Haikara-san: Here Comes Miss Modern (2.600 votos)
Candy Candy  (2,300 votes)
City Hunter  (2,290 votes)
Chainsaw Man (2.260 votos)
Nodame Cantabile  (2.230 votes)
Parasite  (2,200 votes)
Urusei Yatsura  (2.000 votos)
CardCaptor Sakura (1,900 votos)
Kinniku Man  (1.850 votos)
Bungo Stray Dogs  (1,800 votes)
Fairy Tail (1.790 votos)
Tokimeki Tonight  (1.760 votos)
Reborn!  (1,730 votes)
Hoshin Engi  (1.700 votos)
Cyborg 009  (1,550 votes)
Boys Over Flowers (1.500 votos)
Tetsujin 28-Go  (1.300 votos)
H2  (1,250 votes)
Galaxy Express 999  (1200 votes)
Devilman  (1,160 votes)
Magi: The Labyrinth of Magic (1.130 votos)
Oishinbo  (1,100 votes)
Abu-san  (1,050 votes)
Space Battleship Yamato (1.000 votos)
Basara  (990 votes)
Captain  (980 votes)
Barbaric Legend  (960 votes)
Hikaru no Go  (950 votos)
Major  (930 votes)
Fire Force  (920 votes)
Toilet-Bound Hanako-kun  (900 votes)
Karakuri Circus  (890 votes)
Fruits Basket  (860 votes)
Kaze no Daichi  (830 votos)
Yukan Club  (800 votes)
Aria  (780 votes)
Berserk  (760 votes)
Macaroni Spinach  (740 votes)
Princess Knight  (720 votes)
Rent-A-Girlfriend (700 votos)
D.Gray-Man  (690 votes)
Sket Dance  (660 votes)
Captain Tsubasa  (630 votes)
Tenshi Nanka Ja Nai  (600 votos)
March Comes in Like a Lion (580 votos)
doctor Stone  (560 votes)