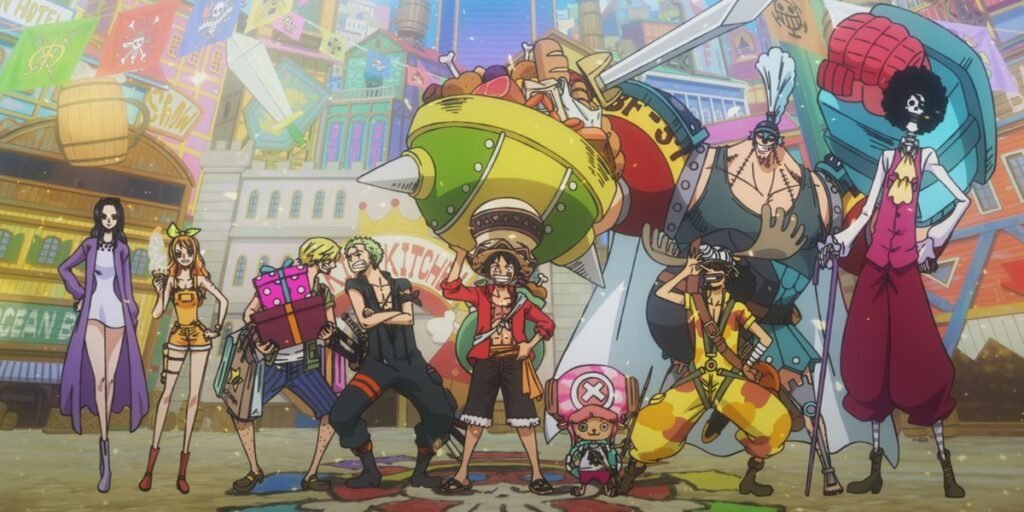 This list includes some of the most underrated and lesser-known anime movies of recent years, as well as some of the greatest animated movies in cinema history . A selection of films that will remind you why anime is one of the most imaginative, exciting, beautiful and also surreal genre.
While we certainly appreciate the modern anime classics by Shinkai, Miyazaki, and Takahata, we highly encourage you to explore further and discover hidden treasures such as 'The Boy and the Beast' by Mamoru Hosoda.
Our list also features titles such as 'Night is Short, Walk On Girl,' one of the many animated masterpieces by Masaaki Yuasa, an essential filmmaker for those who adore anime in its most uninhibited form. Additionally, we include some emblematic films by the master Satoshi Kon, with a special focus on 'Perfect Blue,' as well as the necessary vindication of the sequel to 'Ghost in the Shell,' again directed by Mamoru Oshii and entitled 'Ghost in the Shell 2: Innocence.' And, to offer a bit of a contrast, we also present the best horror anime for those seeking a good scare.
We have compiled a list of proposals, some more popular than others, that we believe are essential for anyone eager to delve into the wondrous world of anime.
26 Best Anime Movies of All Times You Must Watch:
Table of Contents
'Drifting Home', by Hiroyasu Ishida (2022)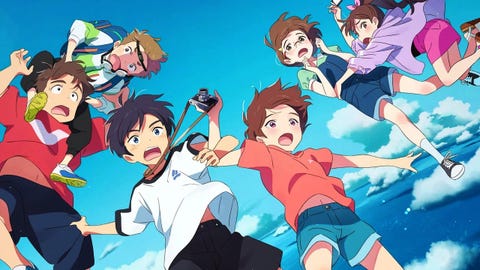 Released on Netflix, 'Drifting Home' is a great adventure and fantasy film that you will fall in love with. The story follows two teenagers, Kosuke and Natsume, who have been neighbors and best friends since they were little. One summer, before their building is torn down, something inexplicable happens to them: all they can see around them is the sea. How can they return to their world? And why has this happened? A beautiful metaphor for summer goodbyes and changes coming in adolescence.
'The Deer King', by Ando Masahi and Masayuki Miyaji (2021)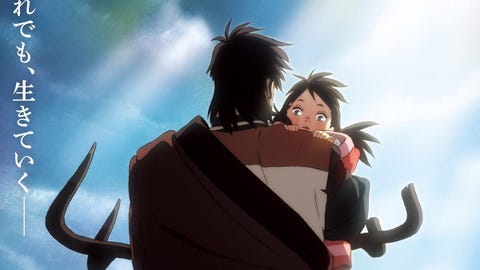 'The Deer King' is one of the recent anime gems to keep on the radar . Based on the work of Nahoko Uehashi, the story follows a soldier who is taken as a slave after defending his land against a powerful empire, and ends up being sent to the salt mines, where a mysterious disease will later spread. The protagonist and a little girl will be the only survivors of this plague and they will start a journey together.
'Demon Slayer : Mugen Train', by Haruo Sotozaki (2020)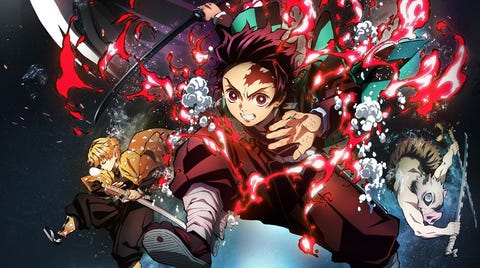 Sequel to the successful series 'Kimetsu no Yaiba' ('Demon Slayer'), one of the best current anime series based on Koyoharu Gotōge's manga, 'Demon Slayer : Mugen Train', made that leap from television to the big screen to raise the bet of a series of characters already known by the spectators. And the success was resounding: one of the highest-grossing films in Japan in times of pandemic . Here we meet the protagonist Tanjiro Kamado and his friends from the Demon Slayer Corps, who are investigating a mysterious series of disappearances.
'Weathering with you', by Makoto Shinkai (2019)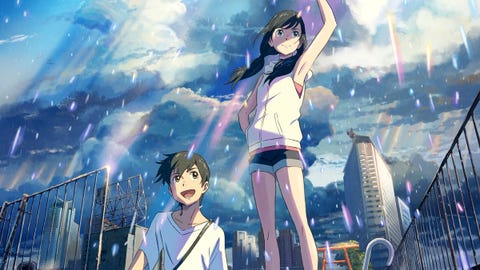 After the overwhelming success of 'Your name' (also present on this list), the director Makoto Shinkai returned to the screens with 'Weathering with you', a film with many points in common with its predecessor, mainly due to the animation style and The Radwimps Soundtrack. The story follows Hotaka Morishima, a high school student who moves to Tokyo to leave her life behind on an isolated island from the world, and will meet Akina Amano, a girl with the mysterious power to manipulate and control the weather .

'My Hero Academia: Heroes Rising', by Kenji Nagasaki (2019)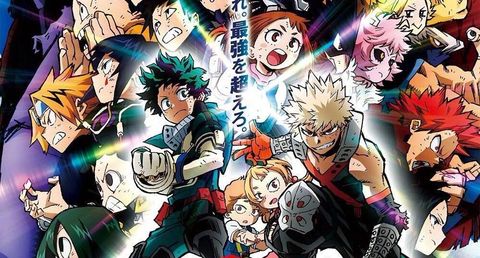 If you are a fan of the 'My Hero Academia' series, you already know that the movies are essential to continue spinning all the events of the story and the development of its great characters. In this second and recent film installment 'My Hero Academia: Heroes Rising' , based like the series on Kôhei Horikoshi's manga, we meet again with the usual characters to chase a new villain called Nine , who is looking for Tomura Shigaraki and for that reason decides to attack the island of Nabutō.
'I want to eat your pancreas', by Shin'ichirô Ushijima (2018)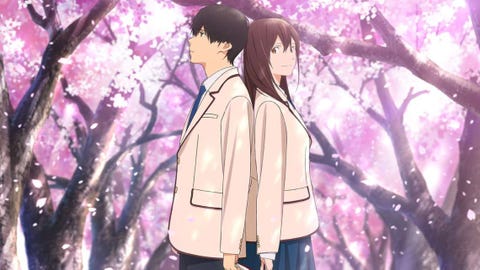 If this title doesn't make you want to press play… 'I want to eat your pancreas' is a great romantic drama based on Yoru Sumino's novel , and it shows us how a student discovers by chance that one of her classmates at the institute are just months away from passing away due to a pancreas disease. This discovery fosters a friendship between them, through which we will discover that, in addition to the disease, the girl also has other problems that turn her day-to-day life into a nightmare.
'One Piece: Stampede' by Takashi Ōtsuka (2019)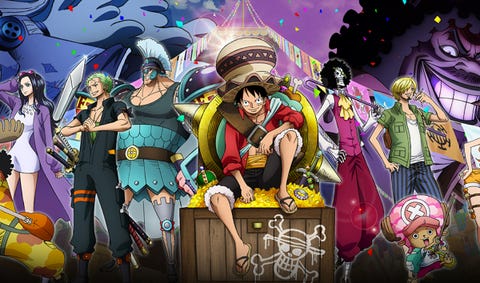 Speaking of iconic series… Created by Eiichiro Oda, 'One Piece' is one of the most beloved franchises (manga, series, movies, videogames…) in the anime universe. In this film we live adventures with the pirates again. Must see, definitely.
'Night is short, walk on girl', de Masaaki Yuasa (2017)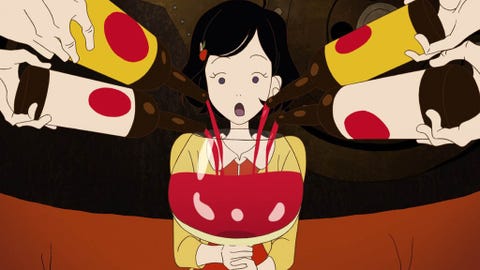 If you want to see a different, fun and surreal anime, you have to take a look at Masaaki Yuasa's filmography . And what better way than with 'Night is short, walk on girl' film, one of his most recent works, which adapts Tomohiko Mori's 2006 novel. The story follows a man who will do everything possible to attract the attention of a girl, but this girl has her own life : a party well washed in alcohol that gives for hilarious moments.

'Your name', by Makoto Shinkai (2016)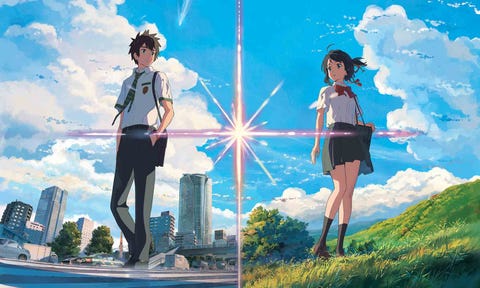 A smash hit at the box office, 'Your name' became his debut in one of the highest-grossing films in Japanese history . And it is not without a reason: Makoto Shinkai makes us feel in each song, each surprising revelation and each look through time and space. The story follows Taki and Mitsuha, two students who discover that, during their dreams, their bodies are switched, and they begin to communicate through notes.
'A silent voice', de Naoko Yamada (2016)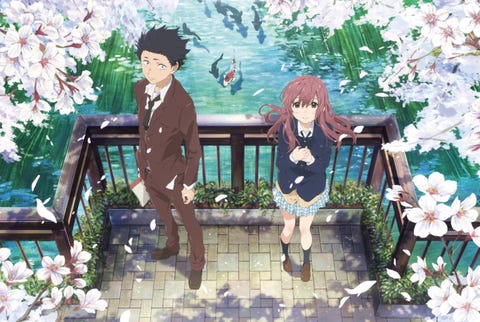 Based on Yoshitoki Ōima 's manga , 'A silent voice' tackles tough topics in an emotional and exciting way, which ends up becoming a lesson in empathy and against bullying. The story revolves around a deaf elementary school student who, when she changes schools, begins to experience bullying from her new classmates. One of them will look for her years later to try to amend her mistakes from her past.

'The Red Turtle', by Michael Dudok de Wit (2016)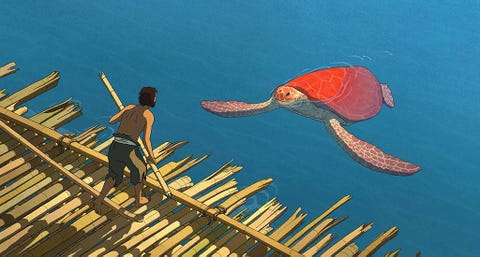 The first Studio Ghibli film that was not produced in Japan and a story without dialogues that will make you fall in love . French co-production directed by Michael Dudok de Wit, 'The Red Turtle' shows us the cycle of life: we travel to a deserted tropical island where a castaway fights to survive in solitude, but soon he will begin to experience all the stages of being human.
'The Tale of Princess Kaguya', by Isao Takahata (2013)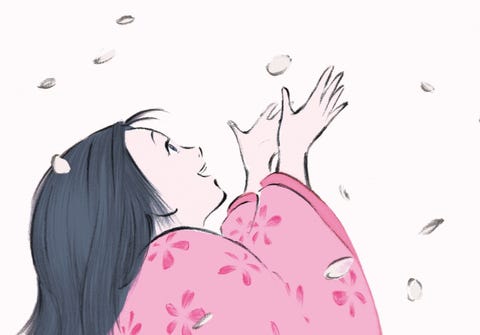 Although Hayao Miyazaki has captured the spotlight too many times, the co-founder of Studio Ghibli, Isao Takahata, has jewels in his filmography as incredible as this one,'The tale of Princess Kaguya', which was his last film before his death. It took the director eight years to make one of the best films in the history of animation, loaded with beautiful images, a traditional, changing, hypnotic and furious line , with a story based on the traditional tale 'The Bamboo Cutter of the 9th century. Takahata said goodbye in style.
'Maquia: When the Promised Flower Blooms', by Mari Okada (2018)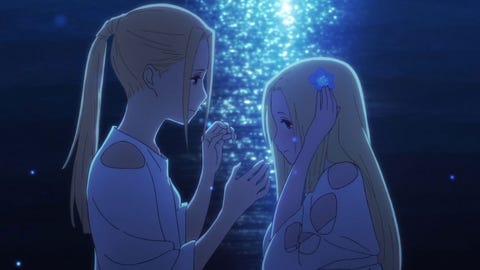 Gallery Stock
Maquia belongs to a group of people who stop aging in adolescence . That is the starting point of this fascinating film 'Maquia: When the Promised Flower Blooms' by Mari Okada, which is full of surprises- the tranquility of the magical Maquia is broken when an army invades them to search for the secret of immortality. Maquia escapes, but loses her friends and her home. In the forest she will meet Ariel, a little boy who has lost his parents.
'The Boy and the Beast', by Mamoru Hosoda (2015)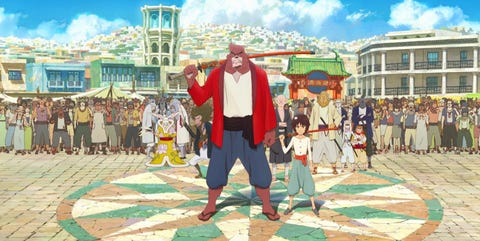 Couple of years ago, the director Mamoru Hosoda reaffirmed himself as one of the best Japanese filmmakers after winning, for the fourth time, the Japanese Academy Award for best animated film. Starring a nine-year-old orphan boy and a beast who lives in a different world from the protagonist, ' The Boy and the Beast' recovers the best of Ghibli to later twist it in a more complex and emotional direction that leaves no one indifferent. 
'When Marnie was there', by Hiromasa Yonebayashi (2014)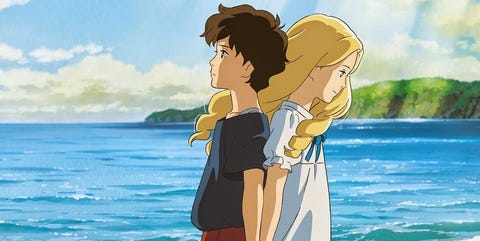 ' When Marnie was there', the emotional story of the bond established by two girls. With a melancholic air reminiscent of books like 'The Prince of the Mist' , it is hailed as one of Studio Ghibli's latest feature films of great importance.
'Patema Inverted' by Yasuhiro Yoshiura (2013)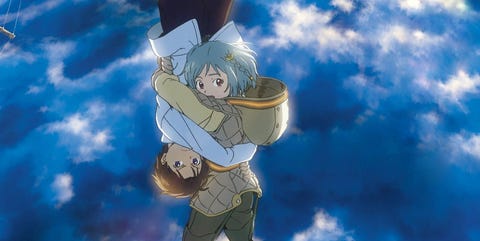 Like a mix between a 'Mad Max' dystopia and an intimate indie film, 'Patema Inverted' is one of the most daring proposals on the list. Fans of 'Your Name' will have a great time with this film, because the thesis is the same: time, distance and, in this case, gravity don't matter. Love is above everything.
'Buddha: The Great Departure', by Kozo Morishita (2011)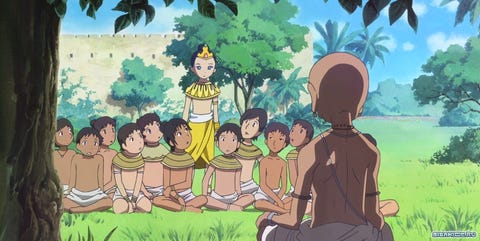 In 'Buddha: The Great Departure', the filmmaker Kozo Morishita makes an effort to tell this didactic story from a vision of pure entertainment and spectacle. An insignificant entry into Buddhist philosophy.
'The Girl Who Leapt Through Time', by Mamoru Hosoda (2006
'The Girl Who Leapt Through Time' available on Netflix praised Hosoda to the top after he took charge of 'Digimon Adventure', and was one of the first to show that the good harmony that exists in anime between costume films and science fiction. Based on a high school student capable of time travel to a point in her past, it is the direct predecessor of 'Your Name' , marking a before and after in the genre.
'Tekkonkinkreet', by Michael Arias (2006)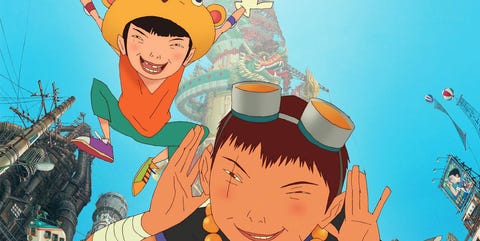 Despite being born in Los Angeles, Michael Arias is one of the most prestigious anime directors in Japan, even winning the Japanese Academy Award for Best Animated Film with 'Tekkonkinkreet'. The feature film shows the story of two brothers who face a group of villains to defend their city. But, beyond the adventures and humor of the film, it conveys a message.
'Fullmetal Alchemist: Conqueror of Shamballa', by Seiji Mizushima (2005)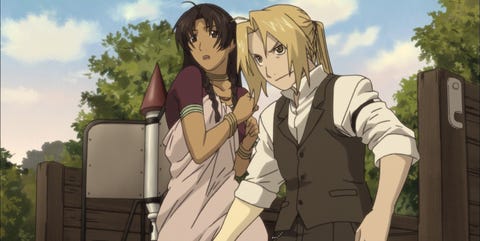 Finally, a bet only suitable for fans of the Fullmetal Alchemist anime , which after its publication on Netflix has gained thousands of new followers. 'Fullmental Alchemist: Conqueror of Shamballa' is the direct sequel to the anime, set several years later and which serves as the final climax to the series. Thanks to a very original plot and an unbeatable technical quality, it is one of the best films derived from an anime series that have ever been made.
'Interstella 5555 – The 5tory of the 5ecret 5tar 5ystem', de Leiji Matsumoto (2003)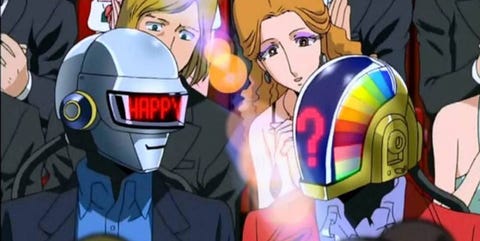 In 2003, the French electronic music group Daft Punk decided to show their new work through an animated film guided entirely by their songs. Like a science fiction tale, the film centers on a musician who assembles a group with contestants from all over the galaxy to become the most popular on Earth. 'Interstella 5555 – The 5tory of the 5ecret 5tar 5ystem' is a very different bet from traditional anime, but for music lovers it is a delight that has not lost an iota of synchrony despite having been released fifteen years ago.
'Steamboy', by Katsuhiro Otomo (2004)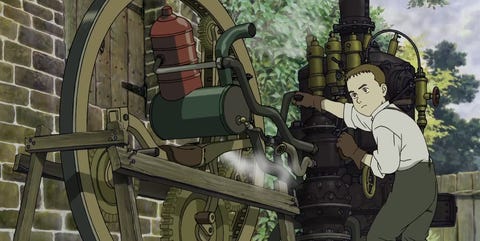 The popularization of anime in the West owes practically everything to Katsuhiro Otomo's 'Akira'. Between the late 80's and early 90's, this film showed that animated films are taken seriously in Japan. Several years later, Otomo returned to the top with a steampunk proposal that, despite not having the complexity of its predecessor, has an impressive technical invoice.
'Ghost in the Shell 2: Innocence', de Mamoru Oshii (2004)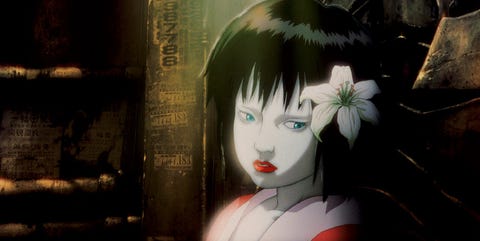 Without a doubt, 'Ghost in the Shell' is an essential movie for any anime fan, but few films have come as close to a Japanese, complex and critical version of 'Blade Runner' as the sequel directed by Mamoru Oshii in 2004. In this case, the film 'Ghost in the Shell 2: Innocence ' focuses on the figure of detective Batou, who has to investigate a triple murder at the hands of a sex doll. With a very contemporary reflection on Artificial Intelligence and everything that surrounds it, 'Innocence' is the best version made to date.
'Tokyo Godfathers', by Satoshi Kon (2003)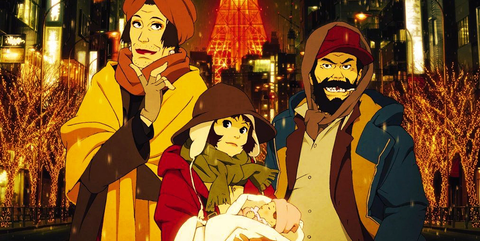 The case of Satoshi Kon is unique in the world. The animation director was only in charge of four films —and a half, if we take into account the unfinished 'Dreaming Machine'—, but all of them were classified among the best anime of all time. In the case of 'Tokyo Godfathers', Kon transports us to the tenement of Japanese capital to tell us a beautiful Christmas story based on John Ford's western '3 Godfathers.' With a clear LGBT claim and angry social criticism, it is one of the best films in the country's history.
'Perfect Blue', de Satoshi Kon (1997)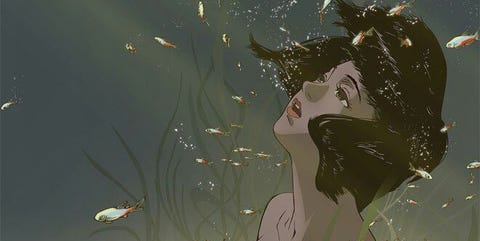 'Perfect Blue' is one of the best-known films on the list, especially thanks to the free version that Darren Aronofsky made of the film with 'Black Swan'. Directed by the great Satoshi Kon , it portrays the depression suffered by the singer of a J-Pop group after her manager decides to remove her from her group. With fantasy features induced by the main character's own mind, Perfect Blue earned a place as one of the best anime ever. 
'Whispers of the Heart', by Yoshifumi Kondo (1996)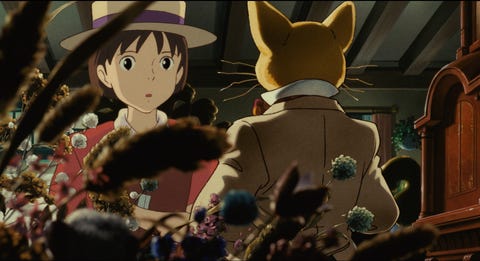 At Studio Ghibli there are some very famous films that need no introduction, from 'My Neighbor Totoro' to 'Spirited Away', but they also hide some underrated gems that are worth discovering. This is the case of this film directed by Yoshifumi Kondo with a script by Hayao Miyazaki . It tells the (emotional) journey of a teenager who wants to be a writer, and who decides to put herself to the test by writing her first story. Her inspiration is the figure of a cat, the Baron, who resides in an antique shop that will spark her imagination. Certainly 'Whispers of the Heart' is one of the best Studio Ghibli films.