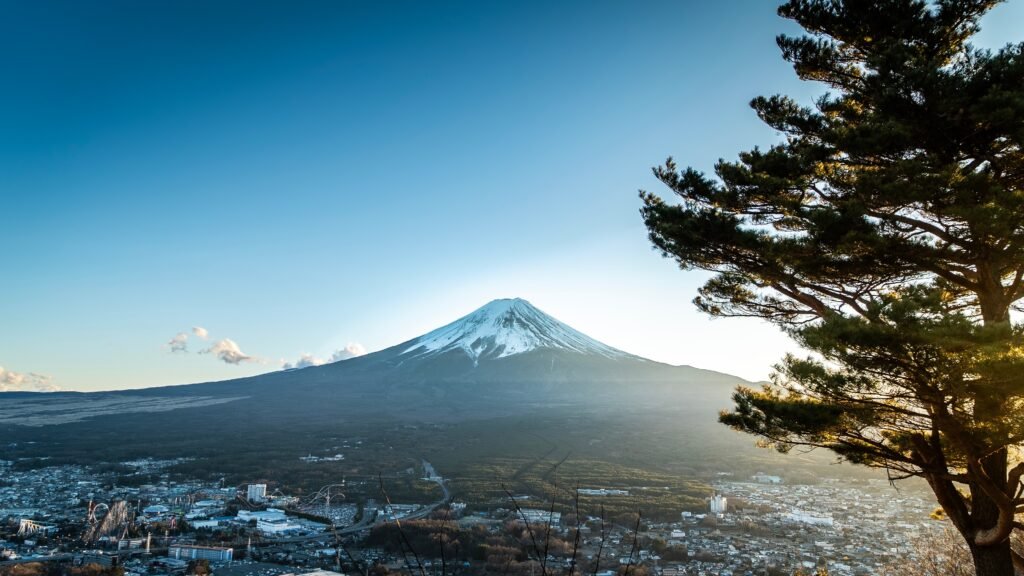 To fully enjoy what a megacity has to offer, one must be able to step out and breathe outside of it before returning to its pace and excitement. Trains departing from Tokyo make it possible to reach multiple spots with remarkable punctuality.
What is there to see around Tokyo? From Mount Fuji to the temples of Nikkô, from Yokohama to the hot springs of Hakone, from the vineyards of Yamanashi to the ryokan of Shuzenji, from the Kamakura Buddha to Mount Mitake, here are some ideas.
8 Best Places To See Near Tokyo:>
1. Mount Fuji and its surroundings- Kawaguchiko, Yamanashi, Hakone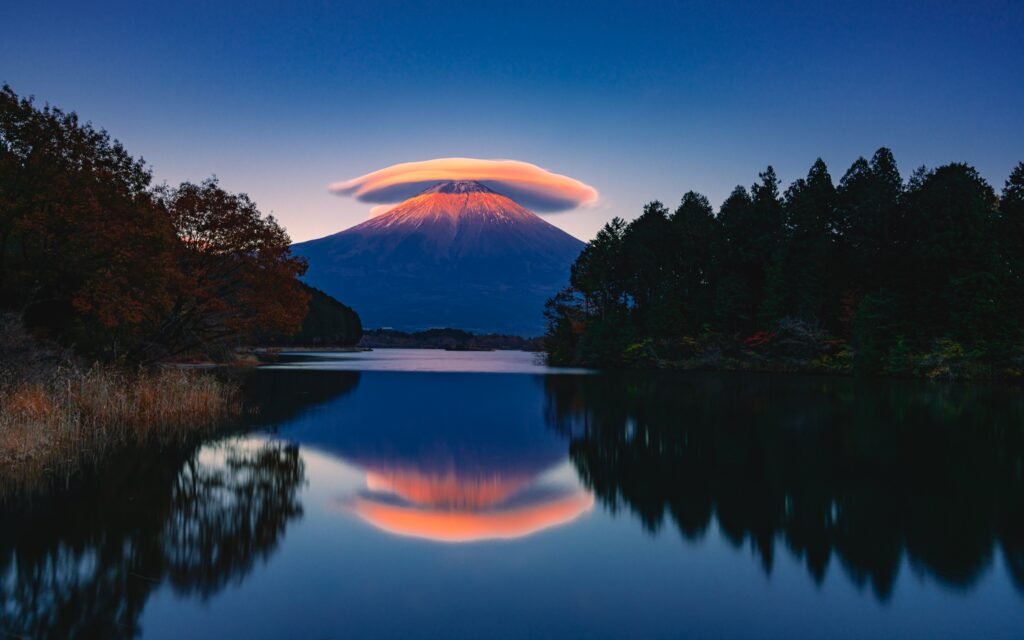 The majestic Mount Fuji cannot be ignored. It's a perfect stratovolcano, an ideal postcard, a sacred mountain, an artistic challenge, a kitschy motif, a hiking destination, a national pilgrimage, a tourist dream, you name it. It can be all of that without losing its supreme elegance. So why not get closer to it? One day is enough. And seeing it in person, up close enough to properly appreciate it, can truly upgrade your trip to Japan.
For a good view of the mountain, head to Lake Kawaguchi, one of the five famous lakes that border it to the north. Take the train from Shinjuku station and you're there! Many Japanese people do this, as the lake not only serves as a perfect backdrop for the mountain, but also offers opportunities for windsurfing, boating, and whitefish fishing. As a result, it can get quite crowded. But the locals have already discovered the best spots. And if they start from the lake to tackle the ascent of Fuji, there are practical and aesthetic reasons for that. Since we're in Yamanashi prefecture, it's worth noting that it produces fruits – in variety, quantity, and quality. Grapes, in particular, provide the raw material for Japanese winemakers. While they may not be as famous as Hokusai's favorite motif, they are still discovered with curiosity and interest. The koshu grape variety, grown on trellises, produces a delicious white wine that some connoisseurs say is similiar to Alsatian muscat.
From there, if you circle around Mount Fuji counterclockwise, you'll reach Hakone, in the Ashigarashimo district of Kanagawa prefecture. This place is famous in Japan – and elsewhere – for Lake Ashi, which reflects Mount Fuji, and for its onsen, hot springs that have been used for over a thousand years for various therapeutic purposes. Over time, some establishments in the area have become conservatories of Japanese living culture, far beyond just bathing.
2. Shizuoka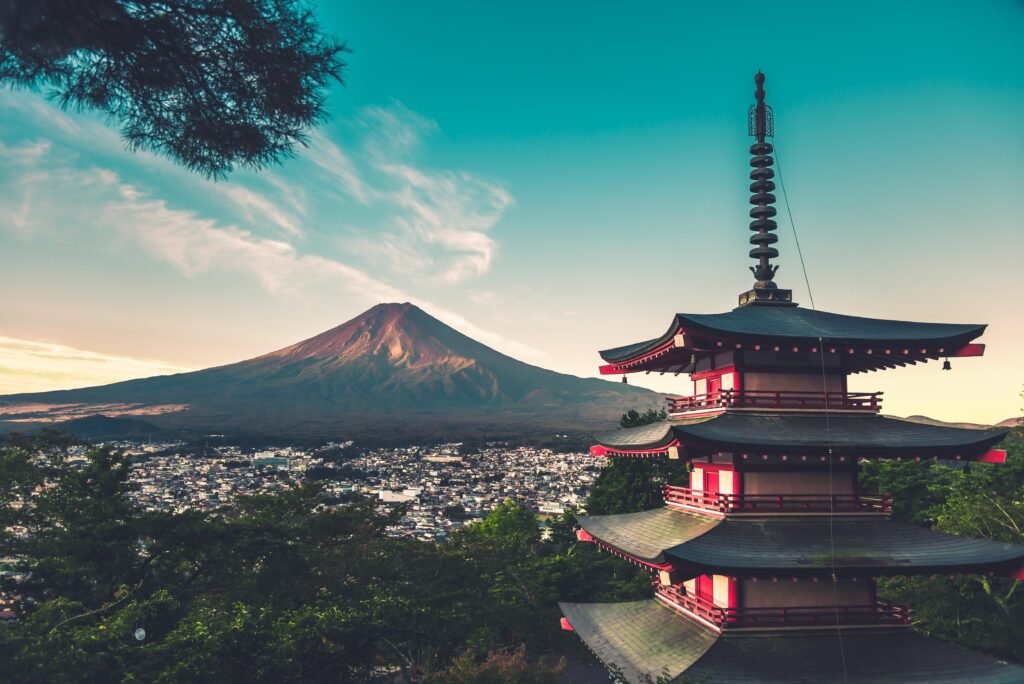 Head southwest again: in forty minutes on the Shinkansen, you reach Shizuoka. The natural variety, human activities, cultural heritage (mostly from the Edo period), and the sea make this prefecture a concentrated version of Japan. Tokyo residents willingly go there to find a balance to their overactive daily lives. The tutelary presence of Mount Fuji still exerts a beneficial influence here. Between Shizuoka City and Hamamatsu, the tea plantations are admirable . The sharp lines, the bright green of the tea trees, the eternal snow, and the blue sky leave an impression on your soul on a beautiful day. Those who need more lively scenes, however, can still go around Suruga Bay and go to Numazu on the Izu Peninsula to contemplate the mountain. The charm of the mountain is further enhanced by its pairing with a marine foreground!
3. Shuzenji, Izu peninsula
The Izu Peninsula , which belongs to Shizuoka Prefecture, is a fine illustration of the quintessential Japan that is the region. Jagged coasts, mountainous relief which knows how to be sharp and dramatic without being very high, forest grip: the traditional image of the country has a model here. The southwest coast is classified as a national monument for the beauty of its landscapes and its cultural value. Local agriculture produces two inseparable ingredients of the Japanese table: shiitake mushroom and wasabi. However, the onsen are arguably the main attraction and Shuzenji, west of Izu City, offers the best conditions to enjoy it. 
Japanese hydrotherapy combines a miraculous source called Tokko no Yu with a beautiful environment of ryokan inns, baths, temples, bamboo forests, and trees. To get to Shuzenji, take a 45-minute Shinkansen ride followed by a 30-minute local service.
4. Kamakura
 Amida Buddha of Kamakura – monumental bronze statue , is both a technical and spiritual feat. The construction was started in the middle of the 13th century and took around twelve years. At that time, Kamakura on the Miura Peninsula, was the capital of Japan. 
Political power moved away, but the Buddha statue remained in Kamakura. It's very heavy, weighing 93 tons, and its meditative posture keeps it from being moved. So, it was the Buddhist followers who brought themselves to the statue, followed by travelers who are awed by its size and significance. This unusual presence commands respect.
Kamakura is also a beach town where people can relax by the sea, or why not visit the Tsurugaoka Hachiman gû , a large and venerable Shinto shrine. From Tokyo, it takes about an hour by train to reach Kamakura. 
5. Yokohama
To stay in Greater Tokyo, you can take a 30-minute train ride to Yokohama. The port of Yokohama became important in the 19th century, after Japan signed trade agreements with Western powers. Today, the economic activity is much greater than it was back then. Yokohama is a modern city with advanced port facilities that allow it to participate in global trade of raw materials and passengers. It is like what Piraeus was to Athens. Yokohama is also home to the largest Chinatown in Japan. Chinese merchants were the first to come to the port, and some of them settled there. Today, the district is popular with both foreign and domestic tourists, who come to visit the many restaurants, tea houses, and shops with their characteristic electric signs. The Chinese-style gates and temples are adorned with intricate decorations that are different from their Japanese counterparts but still complement them. The cultural connection between Japan and China is complex and enlightening.
6. Nikko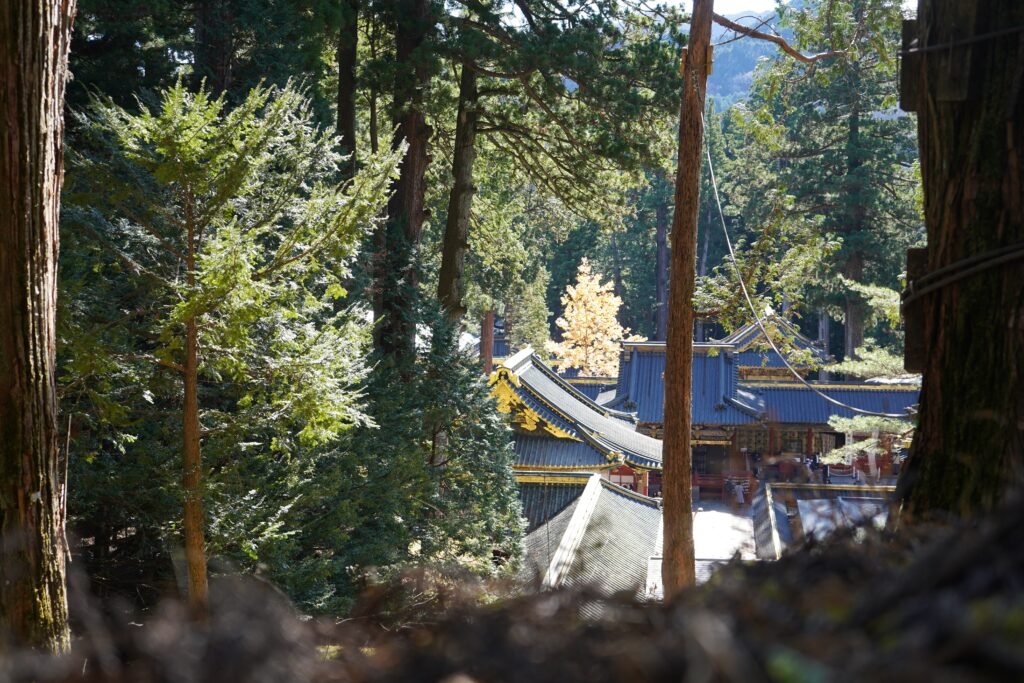 About 150 kilometers north of Tokyo, there's a place called Nikkô in Tochigi prefecture. It takes about 2 hours by train to get there. Nikkô is surrounded by a large national park which protects volcanic landscapes, rivers, waterfalls, hot springs, forests, and ancient trees such as pine, cedar, fir, and maple. There are many beautiful places to see in Nikkô, like a trail covered by trees, a long waterfall between rocks, or a wide landscape with mountains. You might also see colorful pheasants and Japanese macaques with light fur and red faces living in the park. Many religious temples have been built in Nikkô due to its natural beauty. There are around 100 historic temples in Nikkô, including the Nikkô Futarasan Shrine which was founded in the 8th century and is one of the most important. Another important shrine is the Nikkô Tôshô Gû which was founded nine centuries later and has amazing architectural treasures. The Rinnô-ji temple, founded in the 8th century, is also a beautiful Buddhist temple that is worth visiting. All these temples have been recognized by UNESCO as World Heritage Sites.
7. Kawagoe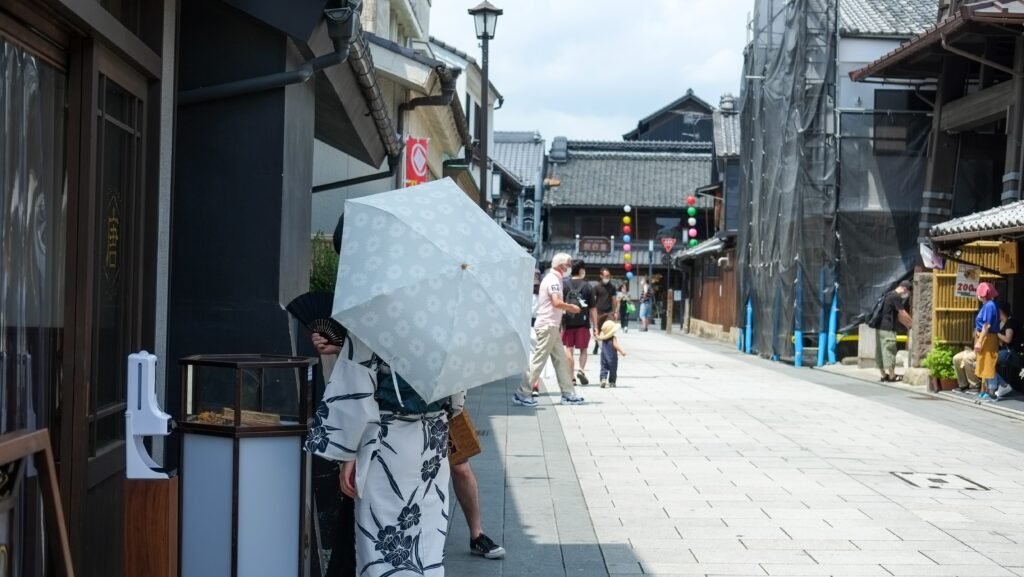 Kawagoe is a town located in the northwest of Tokyo, in Saitama prefecture. It takes 45 minutes by train to get there and it feels like traveling back in time for almost 200 years. The town has a rare old center dominated by a clock tower. The local merchants built wooden and solid warehouses in the Edo style (which became Tokyo), and they have been preserved until today. The town still maintains its commercial vocation, with shops and restaurants that evoke a certain nostalgia for the old days. The local economy has also benefited from the development of the capital. Sweet potatoes are a local specialty and are transformed into various confectioneries. One of the best places to taste them is Candy Alley. Despite the high sugar content, it doesn't seem to deter customers because the treats are delicious!
8. Mounts Takao and Mitake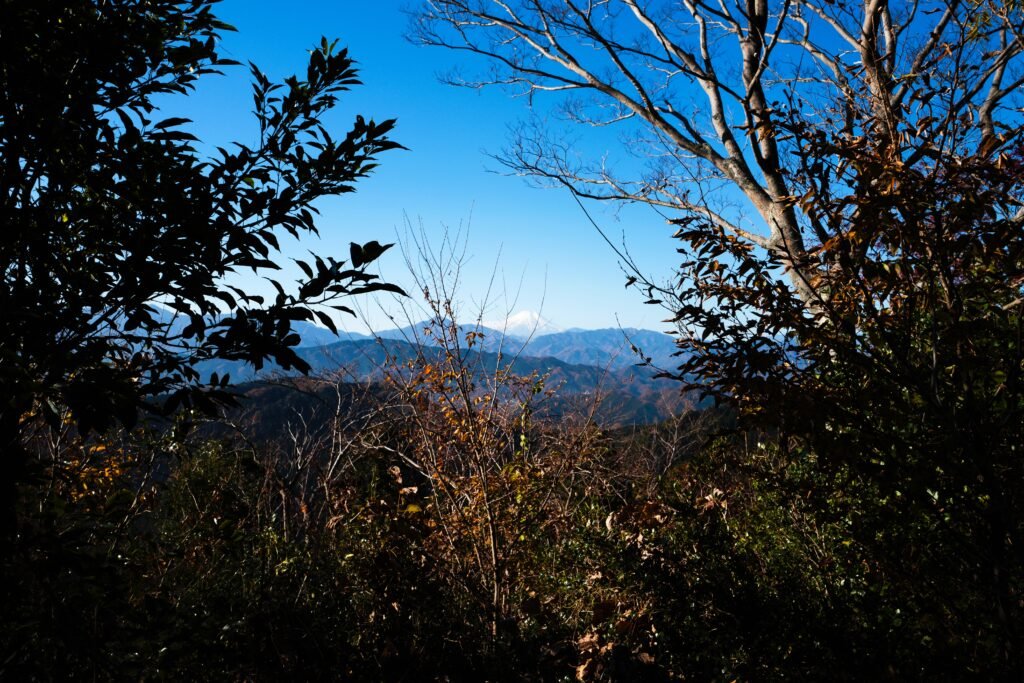 To reach Mount Takao, located southwest of Hachioji in Tokyo prefecture, you have to take the 50-minute train ride and then hike for about 1.5 hours to reach the summit (or less, if you choose to take the funicular that spares the less adventurous half the journey). From the top, you can see a panoramic view of Tokyo, Yokohama, and on clear days, even Mount Fuji. There are several marked trails to choose from. The main one is well maintained and sometimes very busy, especially during the season of red maple leaves. However, some paths are less traveled and offer solitude, space, and calmness. You might even spot a pretty oriental turtle dove.
Finally, if there are crowds there (Tokyo residents really love to come here for weekends), you can try Mount Mitake, a little further away – 1.5 hours by train – in the Chichibu Tamakai National Park. You can take a cable car up and then hike around a Shinto shrine on the mountain's heights.
---