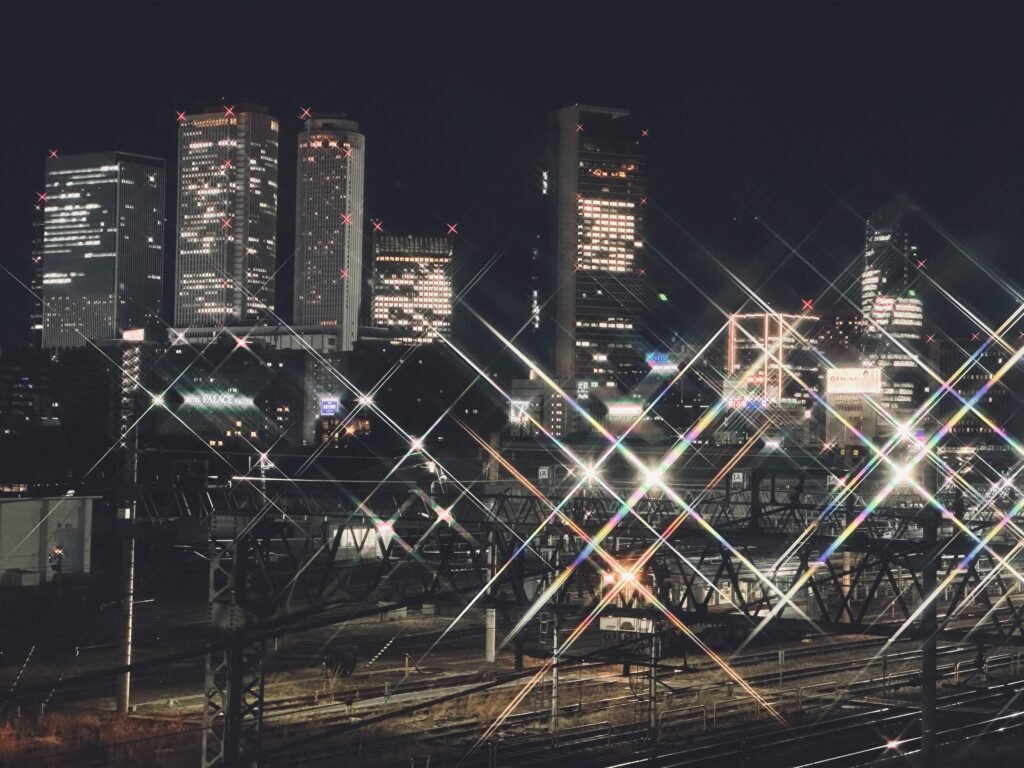 The complete file to prepare your stay
If more and more travel agencies offer alternative solutions, the train in Japan remains the most widespread and simplest means of transport. It must be said that the Japanese rail network is well developed, safe, fairly affordable for foreigners (thanks to the JR Pass!)… and above all renowned for the quality of its service.
But to be perfectly honest, the Japanese system isn't the easiest to understand when you get to grips with it for the first time. How do train lines work in Japan? Which JR Pass to choose? How to choose, use and recharge an IC card? Personally, it took me three trips and a few galleys to start feeling really comfortable in my travels. Hence my desire to write this little guide to Japan by train which, I hope, will help you see things more clearly, especially if you are planning your first trip.
Table of Contents
JR and JR Pass lines
Let's start with THE basics. The acronym JR designates the company Japan Railways. This company was born from the privatization of the Japan National Railways (JNR) in 1987. It is therefore, originally, the national railways, which cover the majority of the archipelago.
The JR network
Japan Railways is divided into 6 regional entities responsible for passenger transport: JR Hokkaido , JR East , JR Central , JR West , JR Shikoku and JR Kyushu . 
For the traveler, this breakdown can be important to know, since it determines the purchase of the regional JR Passes which I will tell you about a little later. It is, for example, impossible to buy a Kyushu Pass at JR Shikoku. 
National JR Passes VS Regional JR Passes
The JR company is well known for its famous national JR Pass . Reserved only for foreigners, this unlimited Pass of 7, 14 or 21 days allows you to travel without restrictions on the entire JR network (to which all major Japanese cities are of course connected). Unless you venture deep into the countryside, a standard JR Pass is generally more than enough to enjoy your stay. But beware: it is not necessarily profitable.
How to determine if the purchase is worth it? All you have to do is study your itinerary on  Japan Travel by Navitime or Jorudan , two very practical sites that allow you to find out the timetables and the cost of your various journeys at a glance (all lines combined). 
Your itinerary with the national JR Pass is not profitable? Why not look into the alternative of regional JR Passes? They can save you a lot of money. In concrete terms, these JR Passes offer very similar advantages to the National Pass, but are geographically limited. Moreover, they do not necessarily cover the same trains. The Nozomi shinkansen , for example, is included in the Sanyo San'in Area Pass …but not in the national JR Pass. So, I encourage you to study these passes carefully before making your choice.
Example of calculation for the JR Pass
For my part, having spent 3 weeks in Japan in December 2020, I opted for a 7-day Sanyo San'in Area pass (146€), and 3 North Kyushu Passes of 5 days to cover the remaining 15 days (3 ×€77). The total value of these 4 passes, for 22 days of travel, is therefore €377. The National Pass, meanwhile, would have cost me €456, for only 21 days. The calculation is quickly done.
If you are staying in the same area for a long time, I therefore recommend that you get the corresponding regional pass , which will cost you less. On the other hand, if you plan to criss-cross Japan for a short period of time, the National Pass will be preferable.
Ordering JR Pass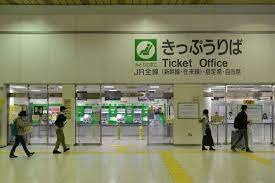 As the JR Pass has a limited validity period, do not order it too early before your departure. The process is simple, be careful however to fill in the same name as on your passport, to avoid complications with the Japanese administration.
After completing the form and paying online, you will receive your vouchers by post within a few days. The vouchers are to be handed in at the JR counter , once arrived in Japan. There is a JR counter at each international airport and at all major train stations. Here you can find list of all pick-up locations.
Once you have your JR Pass in your pocket, you will need to present it at the station each time you travel. No need to use the security gates: just take the line called Rail Pass Gate (located at either end). This system is not complicated, but can be tedious in the long run, especially in large stations during rush hour. It can indeed happen that a queue forms at the level of the Rail Pass Gate. But generally, it's pretty smooth.
Private train lines in Japan
This is where it gets complicated! Apart from Japan Railways, a multitude of private companies also join in the Japanese railway network …
The strong local presence of private companies
In large cities, these companies generally operate public transport . Often well established locally, they can also have other activities to offer. For example, in Kyushu, the private company Nishitetsu manages both private railway lines, but also bus lines… and hotels (like the Nishitetsu Hotel Croom Hakata).
Coming back to the train, let's say it straight away: your JR Pass will be of no use to you on private lines. It is therefore an additional budget that you will have to take into account. If you are staying in Tokyo, however, be aware that the Yamanote is indeed a JR line. You will therefore be able to make the most of your pass in the capital.
A rather impressive aspect of the private Japanese network is that it does not just use the pre-existing railway lines. Some companies have their own lines, and therefore their own stations, which sometimes "double" with JR stations (but in reality complete the local rail network). How do you know, then, if you are at the right station? And generally, when necessary, the name of the private company precedes that of the station. An example, near Dazaifu: a JR station called Futsukaichi, whose private equivalent is called Nishitetsu-Futsukaichi. Quite simple.
Private rail passes
It was to be expected, the parallel network of private lines also has its own transport passes, which can also prove profitable depending on your route. I won't dwell too much on the subject because I haven't tested this kind of pass, but during the preparations for my first trip, I had strongly considered buying a Kansai Thru Pass , before giving up that idea.
I think these passes may be of interest to you if you want to explore a region in more depth, and get off the beaten track by freeing yourself from the comfort provided by the JR Pass. Because one of the effects of the JR Pass is that you end up designing your itinerary so that it is profitable, sometimes at the expense of more confidential destinations (because they are poorly served by JR lines). 
In the end, determining whether this or that pass is suitable for your situation can be a rather tedious exercise, which also leaves little room for improvisation.
The main rail passes
Here is a list of some private rail passes to know.
The Kansai Thru Pass: as its name suggests, this pass allows you to travel on all of Kansai's private lines, including bus and metro . Its other advantage is to offer reductions on the entry of many tourist sites, museums but also temples. You can find this pass at the tourist office.
The Kintetsu Rail Pass Wide: this pass allows you to travel freely on all lines of the Kintetsu company , which serve (among others) Kyoto, Nara, Osaka, Nagoya and Ise. It can be found at the tourist office or at Kansai International Airport (KIX).
The Hakone Free Pass: if you plan to visit Hakone on an excursion from Tokyo, this pass is for you. Valid for two consecutive days, it includes the journey between Shinjuku (Odakyu station) and Hakone, via the trains of the Odakyu company , as well as many means of transport to get around once there: bus, gondola, funicular, boat… What's better is that Hakone Free Pass offers you great discounts on the main tourist sites in the area.  You can get it in the stations of the private company Odakyu.
IC cards
If you've made it this far, you now know that the choice of a pass in Japan is mainly conditioned by its profitability. But another problem arises, which I haven't talked about much: the practical aspect. Having a pass means you can skip the ticket counter for each trip, saving you time and stress. However, as mentioned earlier, passes are not valid everywhere. They may be limited geographically, or not work on certain types of trains or companies. Hence the interest in having an IC card as a complement.
What is an IC card?
It is quite simply a prepaid and contactless card , which can be used at station security gates, but also to pay for purchases in certain distributors or at the konbini. In summary, an IC card is like a small virtual wallet that is used to make small purchases everywhere in Japan.
The different IC cards
There are many different cards, all of which have similar properties. As a general rule, they all operate outside their original scope. For example, a SUICA from Tokyo could work perfectly in Fukuoka, Kyoto or Osaka. But beware: this does not mean that your card can replace currency absolutely everywhere. In the Japanese countryside, for example, few buses have a reader that takes IC cards into account. You will therefore have to buy your ticket "the old fashioned way", and pay the driver in cash. In the big cities, on the other hand, the system is well established, just like in the konbini.
An IC card can be bought at the station. As for the SUICA, sold in Tokyo, the card is ready to use and already credited with ¥2000 (including ¥500 deposit) at the time of purchase. You can recover the deposit at the end of your stay, by returning your card to Tokyo, at JR East stations. But you can also choose to keep your card for the next trip. Its validity period is 10 years.
The name and look of your card will depend on where you get it.
Recharge your IC card
When it comes to recharging , nothing could be simpler! You will frequently come across IC terminals like the ones below in the station: all you have to do is insert your card, choose the top-up amount and insert the amount (coin or banknote). The interface is available in English, if you are afraid of not finding your way around… 
Each time you use your IC card, the remaining amount appears. If you do not have enough credit to pay for your trip, the security gate will turn red. You will then have to go to the nearest counter to top-up.
Trains in Japan
There you go, you know just about everything about the options available to you, in terms of rail passes and prepaid cards. Let's now talk about the different types of trains that we come across in Japan…
The Shinkansen
 Several generations of Shinkansen are currently circulating in Japan: Kodama , Sakura , Hikari , Nozomi … The older the shinkansen, the slower it is, and the more accessible it is (from a price point of view or as part of the JR Pass)
To take the shinkansen, it is recommended to reserve your ticket, even if some trains are specially dedicated to travelers without reservation. In major stations, shinkansen run very regularly (one departure approximately every 15 minutes). In smaller stations, on the other hand, it all depends on the type of train. The Kodama, for example, an old model, will serve more stations than the Nozomi, a recent model. Note that stations dedicated specifically to shinkansen are named using the prefix shin-, such as Shin-Osaka station , or Shin-Yamaguchi station .
If Hokkaido and Shikoku are very poorly (if at all) served in places, the other two islands have an extensive network to connect the major cities between them.
Worth noting is a fact that several new Shinkansen routes are currently being built:
Hokkaido Shinkansen: extension from Hakodate via Niseko and Otaru to Sapporo in 2030.
Hokuriku Shinkansen: extension from Kanazawa to Tsuruga in spring 2024 and via Obama and Kyoto to Osaka in the 2040s at the earliest.
Chuo Shinkansen: Using maglev technology, this new line is scheduled to connect Tokyo with Nagoya sometime after 2027 and with Osaka sometime after 2037.
Local trains
Apart from the shinkansen, local JR trains and Express or Super Express are also included in the JR Pass. Which is very practical when you move away from the big cities or when you visit prefectures without high-speed lines. You will no doubt have to use these means of transport frequently, if you prefer roaming.
Tourist trains
Another interesting type of train to know: tourist trains . I've done quite a bit during my travels, so I won't dwell too much on the subject. But some Japanese lines really surprised me. The JR SeaSide Liner to Sasebo (from Nagasaki) for example. Its particularity is to follow the coast as closely as possible. An incredible memory!
The small red train of the Hakone Tozan line (Hakone Machi), which connects Hakone to Odawara, is also very famous. It is nicknamed "the hydrangea train", because of the many hydrangea bushes planted along the rails. These bloom in June. If you're lucky, you can even stand at the front of the train to enjoy the view. It has a large panoramic window.
Stations in Japan
To close this article, I will tell you a little about Japanese stations . If the small country stations are nothing special , the stations of the big cities are generally gigantic. They integrate huge shopping centers, often on several floors.
It's quite confusing when you first discover it, but you have to admit that it's very practical.
Luggage lockers
If you are not familiar with the Takkyubin delivery service (to free you from your luggage between two stopovers), the luggage lockers (coin lockers) will be your best friends! These are lockers of varying sizes, the rental of which costs (depending on the size) from ¥100 to ¥700. It can be difficult to find a free corner locker at a station, especially if your luggage is bulky.
Omiyage and ekiben
If you are looking for omiyage (travel souvenirs), Japanese train stations are the ideal place to get them. You will find many shops there showcasing regional specialties and local crafts. 
Japanese stations are also true paradises for foodies. In addition to the many places offering something to nibble on the go, there are also kiosks specializing in ekiben . These station bentos  are renowned for their excellent quality.
A few tips
Now that you know everything about how the Japanese rail system works , a few last tips to get things organized…
Plan your route
To determine both the best route and the profitability of your passes, Japan Travel by Navitime or Jorudan are the two tools to know. They are very easy to use and give you, for each request, several alternative routes. You can also refine your search criteria (eg exclude shinkansen or JR lines, etc.). Very practical and reliable.
Do not hesitate to compare prices
Before ordering your JR Pass , do not hesitate to take out the calculator. And don't forget the wide range available to you via regional, JR or private Rail Passes.
Adapt your itinerary…
If you tend to set yourself many travel goals, don't forget to take into account accessibility constraints when designing your itinerary optimally. Specifically, if some stops require taking 4 train connections, or three buses and a taxi, it may be better to rethink your route to avoid wasting considerable time in transportation (at the expense of discovery).
…or not !
However, do not deprive yourself of a place if you really want to go there, because the logistics are a bit complicated. Apart from the train, buses can be a good alternative in some cases.
For urban journeys, invest in a prepaid card
If you have to travel frequently on private lines, or if the JR Pass is not profitable in your case, do as the Japanese do: consider IC cards. They will save you from having to buy your tickets for each trip. And can help you out at the konbini.