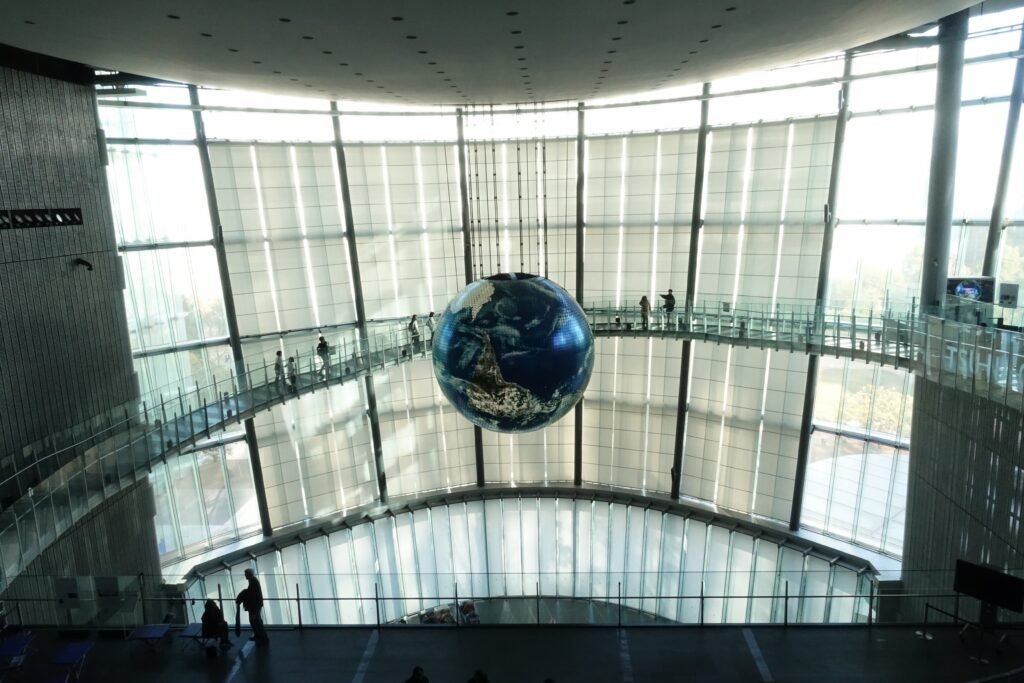 Tokyo is often hailed as one of the world's top art cities. When you visit Tokyo, you've got over 100 museums in the city and its surroundings to explore. It's a fantastic place to dive into the world of art. Tokyo's art scene is incredibly diverse, with some of Japan's best art museums, many of which were pioneers in their field. Plus, you can't miss the vibrant art districts in the city. So, if you're an art lover, Tokyo is the place to be!
Discover best Tokyo art museums and art districts:
Table of Contents
Era to Era: Exploring the Diversity of Japan's Art and Culture
Tokyo is city is filled with museums, galleries, and arts-focused spaces that seem to be located at virtually every turn.  Art is firmly embedded in Japanese culture. Over the years, institutions have been founded to preserve and protect Japan's rich cultural history. 
Although these art spaces have a vast collection of ancient relics and classic works, many of today's institutions are taking a more modern or contemporary approach to art based on promoting emerging artists and presenting the works of famous creators worldwide.
The City and the Art: Visit Tokyo's Most Famous Creative Districts
These artistic hotspots are packed with unique experiences and brimming with art, and are home to some of Japan's most popular museums. 
Aoyama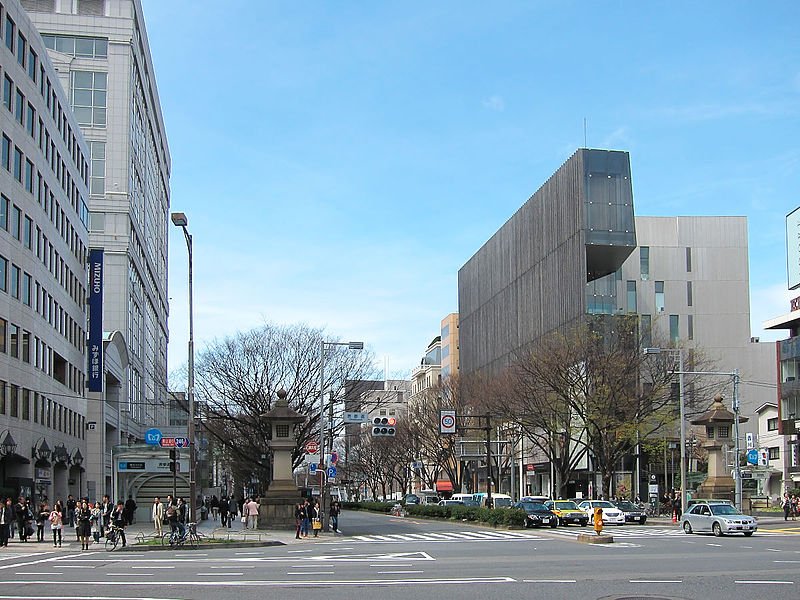 Located on the west side of Tokyo and part of the Minato district, the thriving Aoyama area is packed with galleries and museums, chic designer fashion boutiques, high-end restaurants, universities, beautifully manicured parks, and art spaces including the famous Nezu Museum. 
Yokohama City in Kanagawa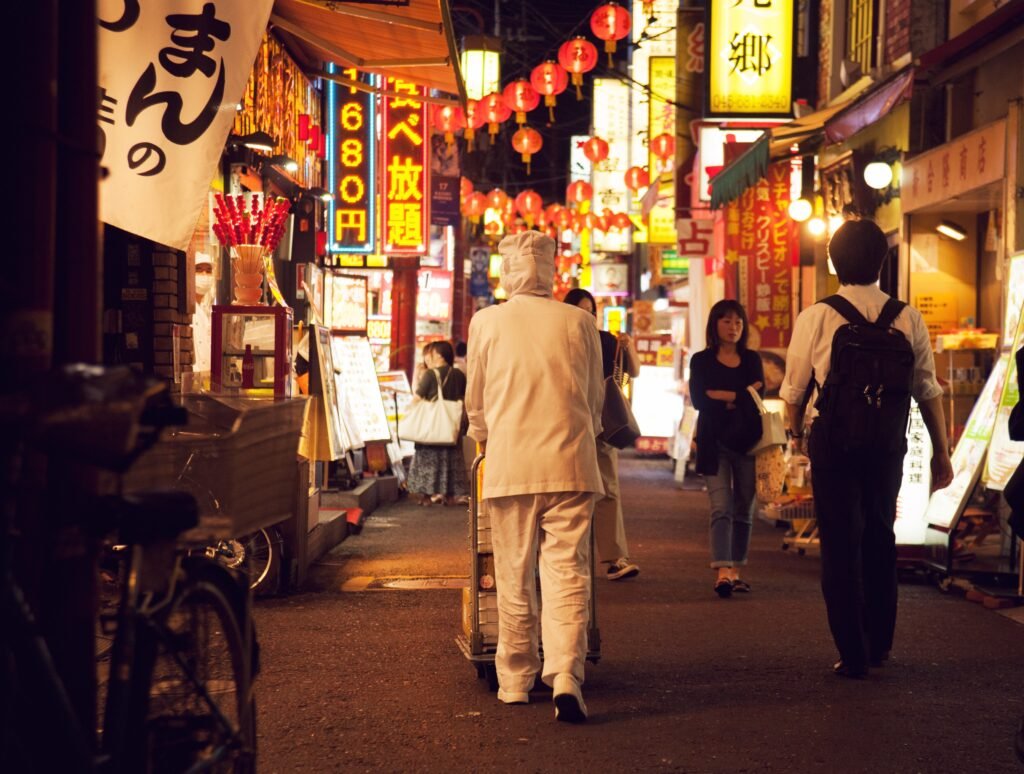 This arts and culture district is no stranger to art. Art has been embedded in the DNA of Yokohama's history and today this area is recognized as a sprawling contemporary art hotspot brimming with art galleries, public art, large-scale murals, studios, original architecture, creative spaces and artisan restaurants.
Roppongi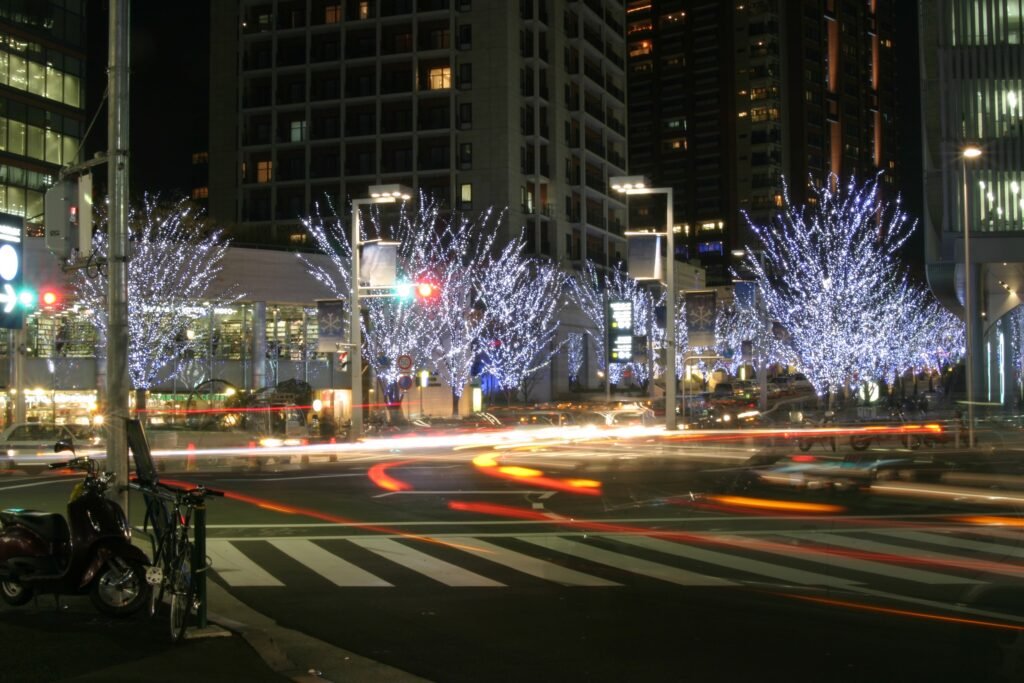 Considered one of Tokyo's most popular entertainment districts, Roppongi stands out for its night scene, art galleries, and museums, including the Suntory Art Museum and the Mori Art Museum, among others. . 
Ueno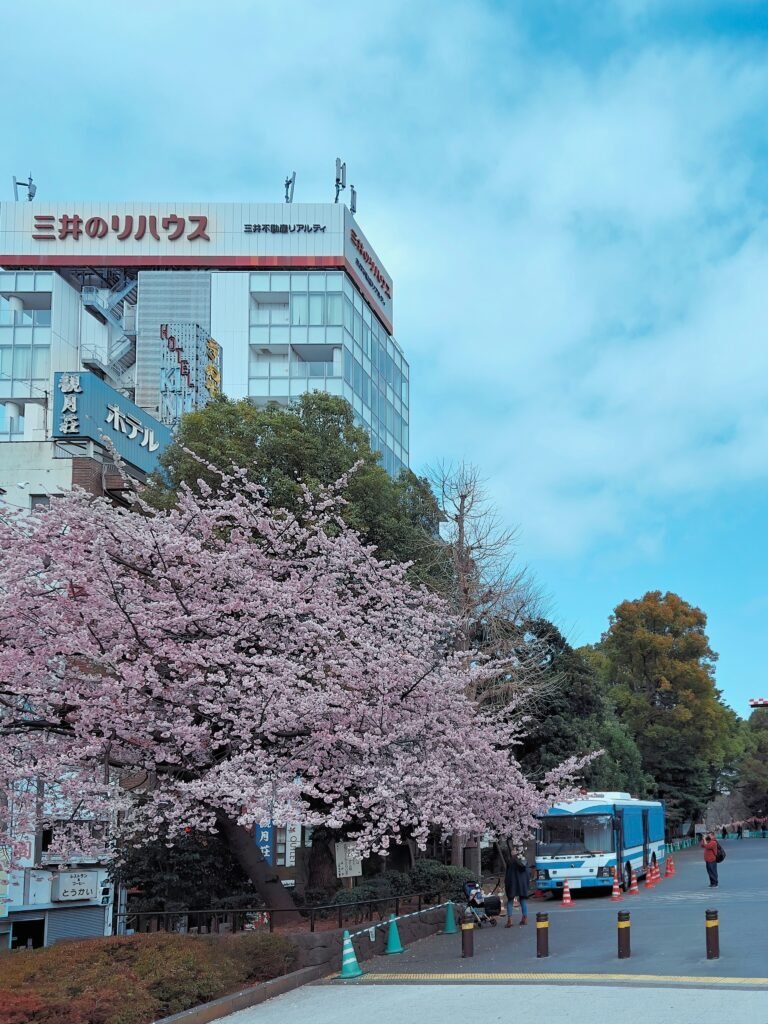 This lively area is known for its famous Ueno Park, which attracts visitors for its cherry blossoms in spring. It is also home to art spaces, public artworks, shrines, green spaces, and open-air markets, as well as the Tokyo National Museum and the Tokyo Metropolitan Museum of Art.
From antiques to cutting-edge art: visit best Tokyo art museums
Art often transcends language barriers. For international travelers, art can be the best way to experience a new culture. Although the number of art spaces in Tokyo seems limitless, these eight best Tokyo art museums are a must-see for any art enthusiast.
Mori Art Museum
The Mori Art Museum, Tokyo, opened in 2003 and is home to a wide variety of contemporary art ranging from Japanese and Asia Pacific art to pieces from around the world, and is especially known for its carefully curated exhibits. In fact, the Mori Art Museum is one of the largest and leading contemporary art institutions in Asia. It features works in a wide variety of media including photography, painting, drawing, sculpture, installation art, and video.
This critically acclaimed museum is situated above the Tokyo cityscape, atop the Mori Tower in central Roppongi Hills. Here, you'll be able to enjoy stunning views of the city from day to night from its sister facility, Tokyo City View, the covered observation deck and Sky Deck. Visitors looking for a bite to eat can head to the museum's cafe and restaurant, THE SUN & THE MOON, for panoramic views of Tokyo. 
You can also buy one of the souvenirs on sale in one of the four museum shops. Each store features a unique assortment of exhibit-inspired items, collaborative pieces, zines and books, and even ceramic pieces from emerging artists. 
• Address: Roppongi Hills Mori Tower, 6-10-1 Roppongi, Minato-ku, Tokyo 106-0032
• Hours: Wednesday to Monday from 10:00 a.m. to 10:00 p.m. (last access: 9:30 p.m.). Tuesday from 10:00 a.m. to 5:00 p.m. (last access: 4:30 p.m.)
Tokyo Museum of Contemporary Art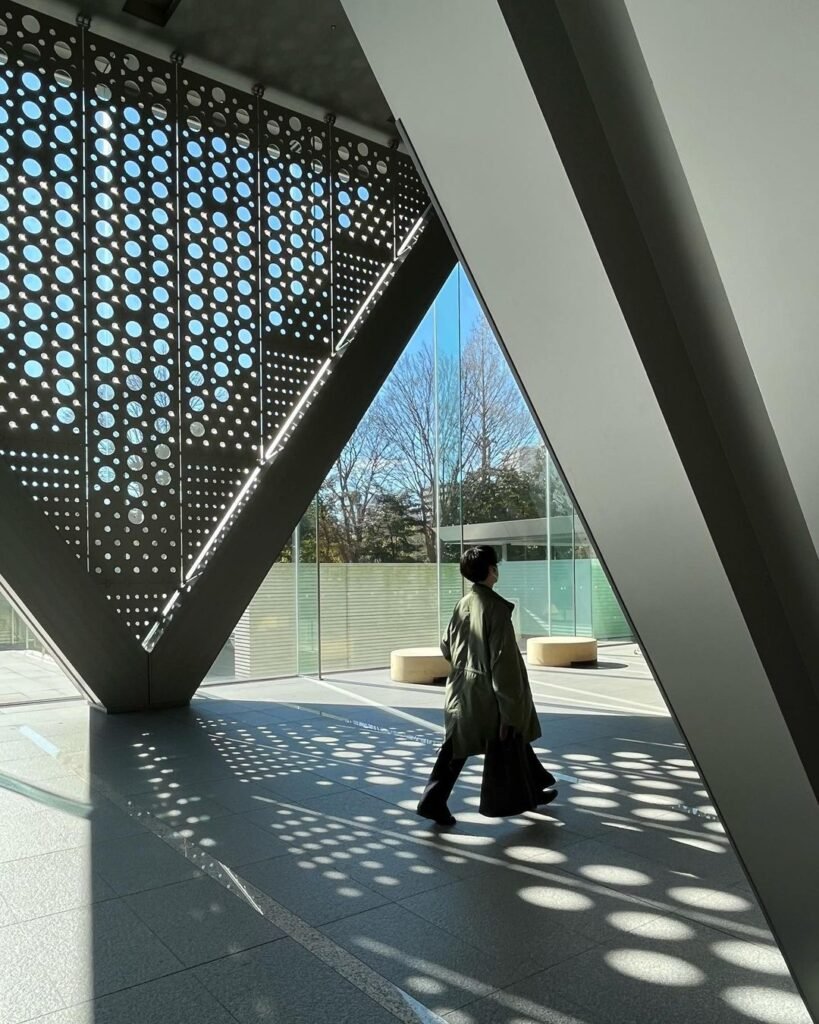 The Museum of Contemporary Art has an extensive permanent collection that includes 5,550 individual works of art from both Japan and abroad. With origins dating back to 1926, the collection displays numerous pioneering post-war works that have come to define the arts for decades. 
The Museum of Contemporary Art highlights emerging trends and artists in its rotating exhibition series, with six to eight temporary exhibitions each year. 
In addition, book lovers can visit the MOT Art Library, the largest specialized library in Japan. This arts library houses a far-reaching collection of 270,000 unique literary pieces, ranging from books and catalogs to art magazines and much more, a true book lover's dream. 
• Address:  4-1-1 Miyoshi, Koto-ku, Tokio 135-0022
• Hours:  Tuesday to Sunday, from 10:00 a.m. to 8:00 p.m. closed on Mondays
Tokyo Metropolitan Museum of Art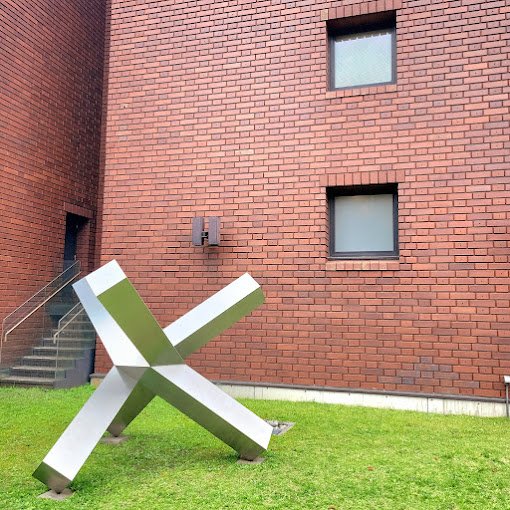 The Tokyo Metropolitan Museum of Art is considered one of the most legendary art spaces in Japan. Originally founded in 1926, the museum's creation marked a new era in the nation's history, as Japan transitioned from the Taisho period (1912-1926) to the Showa period (1926-1989). It was also the first public art museum in all of Japan at the time of its opening. 
Today, the Tokyo Metropolitan Museum of Art is considered a "Gateway to Art", inviting museum enthusiasts to discover the arts through a series of educational programs. , large-scale art shows featuring works from around the world, contemporary themed exhibits, and community exhibits that offer public art groups and students a venue to display their work. 
This space not only accommodates the arts, but is also a piece of art in itself. Located in Ueno Park, today's Tokyo Metropolitan Museum of Art was designed by renowned Japanese architect Kunio Maekawa in the 1960s, making this Tokyo museum a must-see for architecture buffs. 
• Address:  8-36 Uenokoen, Taito-ku, Tokyo 110-0007
• Hours:  Tuesday to Sunday from 9:30 a.m. to 5:30 p.m. (last access: 5:00 p.m.). Friday from 9:30 a.m. to 8:00 p.m. during special exhibitions (last access: 7:30 p.m.). Closed the first and third Monday of each month
Museum Artizon
Formerly known as the Bridgestone Museum of Art, the recently opened Artizon Museum in Tokyo's 23-story Museum Tower is a marvel of modern technology, design and architecture. The Artizon Museum encompasses the lower section of the Tokyo skyscraper with galleries running from the fourth to the sixth floor, an area twice the size of the original. The new name, Artizon, combines two words, "art" and "skyline," and was specially coined for the museum. 
The Artizon Museum has an impressive collection of almost 3,000 works of art. From ancient works to contemporary pieces, the Artizon Museum's Ishibashi Foundation collection, first created in 1956 by Japanese industrialist Shojiiro Ishibashi, seems limitless. Highlights of this diverse collection include works by prolific artists such as Pablo Picasso, Jackson Pollock, and Pierre-Auguste Renoir. 
Here, art extends beyond the galleries. The Artizon's museum cafeteria has an arts-inspired atmosphere, filled with pieces by influential Japanese designer Shiro Kuramata and a collection of beautiful Venetian glass by Italian designer Ettore Sottsass. 
• Address : 1-7-2 Kyobashi, Chuo-ku, Tokio 104-0031
• Hours:  Saturdays, Sundays, Tuesdays, Wednesdays and Thursdays from 10:00 a.m. to 6:00 p.m., Fridays from 10:00 a.m. to 10:00 a.m. closed on Mondays
Museum Sumida Hokusai
Renowned Japanese artist Katsushika Hokusai spent most of his life and artistic activity in the Sumida district. Today, art enthusiasts and followers of this artist who visit Tokyo's Sumida Hokusai Museum can find exhibits showcasing some of his most iconic masterpieces. 
The Sumida Hokusai Museum has seven permanent exhibits dedicated to the life and work of Hokusai, and his close relationship with Sumida. Visitors will be able to view a collection of high-quality, large-scale replicas of great works from different periods of Hokusai's career. The museum also features an immersive, life-size recreation of the art studio in the house Hokusai shared with his daughter Oei in Hannokibaba in the Sumida district. 
The four-story museum is complete with a shop and a small library filled with books on topics ranging from Japanese history to religion, art and culture. 
• Address  : 2-7-2 Kamezawa, Sumida-ku, Tokyo 130-0014
• Hours:  Tuesday to Sunday from 9:30 a.m. to 5:30 p.m. closed on Mondays
Museum Nezu
The renowned Nezu Museum, located in the exclusive Aoyama district, houses an extensive private collection of pre-modern Japanese and East Asian art, curated by Japanese businessman Nezu Kaichiro. Kaichiro began collecting works of art as early as his youth in a wide range of genres including metal, sculpture, ceramics, lacquerware, textiles, painting, calligraphy, armor, archaeological displays, and tea utensils, which are an important pillar of history. current collection. 
After Kaichiro's sudden death in 1940, Kaichiro's son created a foundation to preserve his father's collection. A year later, the Nezu museum opened its doors at its current location. Since then, the robust collection has grown to a total of 7,400 works, including seven national treasures, 88 important cultural assets of Japan, and 94 listed objects. 
Plus, the Nezu Museum has its own lush garden to wander around. This urban oasis is decorated with stone lanterns and features stone-paved pathways, making it easy for visitors to explore the garden's picturesque waterfalls and flora. Just as quaint is the Nezu Cafe. Surrounded by glass on three sides, the cafe offers panoramic views of the museum's lush landscape. 
• Address:  6-5-1 Minamiaoyama, Minato-ku, Tokyo 107-0062
• Hours:  Sunday, Wednesday, Thursday, Friday and Saturday from 10:00 a.m. to 5:00 p.m. (last access: 4:30 p.m.). Closed Monday and Tuesday
Tokyo Museum of Photographic Art
The Tokyo Museum of Photographic Art, also known as the TOP Museum, plays a vital role in the preservation and recognition of photographic arts. The museum was established in 1990 and was the first museum in Japan dedicated exclusively to photography. 
TOP houses a large permanent collection of works covering 33,000 works in total. The museum offers an ongoing series of exhibitions, including an exhibit exploring avant-garde photography and its popularity in Osaka and Tokyo. Visitors can also enjoy lectures, photography-related events and TOP workshops. 
• Address:  Yebisu Garden Place, 1-13-3 Mita, Meguro-ku, Tokyo 153-0062
Suntory Museum of Art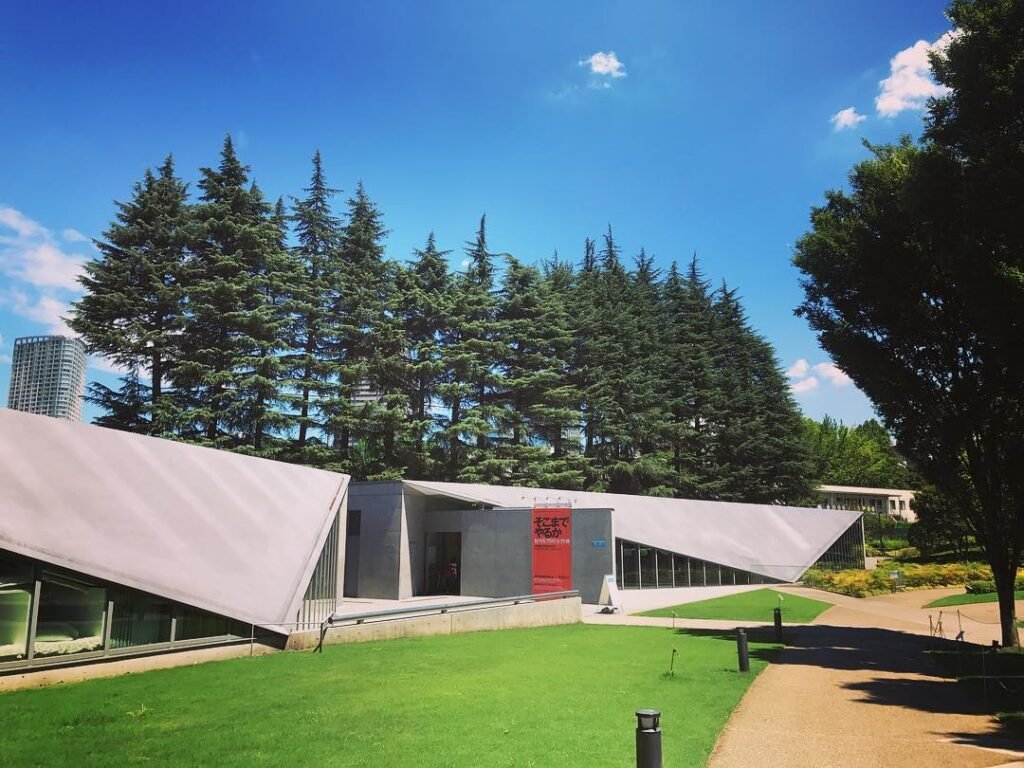 Founded in 1961, this art museum in the Roppongi area of ​​Midtown Tokyo is beautiful inside and out. Designed by Kengo Kuma, the museum has an attractive 'urban living room'-inspired setting with a calm and welcoming character. As soon as you access the facilities, it is already something evident. The Suntory Art Museum shines on its own.
Its collection contains more than 3,000 objects, ranging from pottery and paintings to vintage Japanese art, as well as Western glassware and Japanese glassware including a red vase from the Qing period and a blue boat-shaped bowl from the Edo period in indigo. The Suntory Art Museum also houses notable works such as Shutendji's Conquest, a set of three painted scrolls from the Murmachi period (1522), as well as a collection of painted textiles including pieces of silk and kimonos. In total, the Suntory Art Museum houses a National Treasure, 15 important cultural assets of Japan, and 21 listed objects.
In addition to its extensive art collection, the Suntory Art Museum invites visitors to delve into its learning programs. The museum's programming includes immersive experiences, and for example, museum fans can sample sweets and matcha green tea at the museum's tea ceremony (Japanese only). Additional programming at the Suntory Art Museum includes events related to the exhibitions and special events for children.
A visit to the Suntory Art Museum is not complete without a stop at its cafeteria. Operated by the historic Kanazawa company (founded in 1865), Kagafu Fumuro-ya, this establishment offers a set menu of carefully crafted colorful sweets and snacks.
• Address: Tokyo Midtown Galleria 3F, 9-7-4 Akasaka, Minato-ku, Tokyo 107-8643
• Hours: Sunday, Monday, Wednesday, Thursday from 10:00 a.m. to 6:00 p.m., Friday and Saturday from 10:00 a.m. to 8:00 p.m. closed on Tuesdays
When making your travel plans, please note that the museum is closed during transition periods between exhibitions.
---