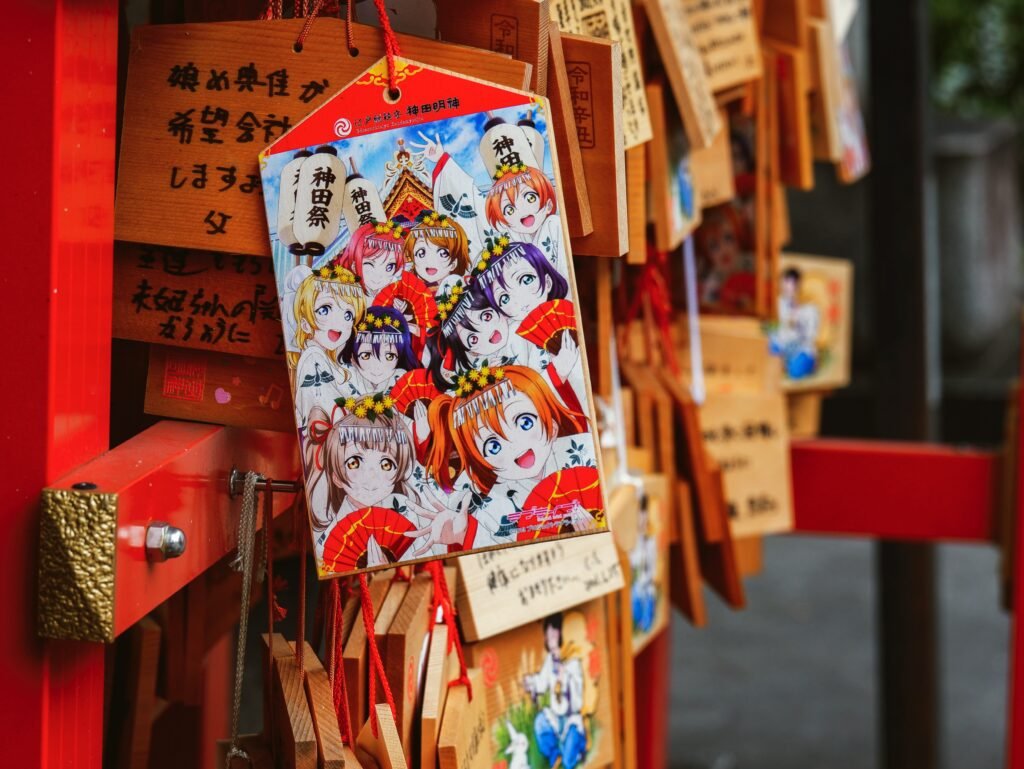 Are you headed to Japan soon? Want to grab some cool souvenirs back home? Then you're in luck!
This article's got a sweet selection of souvenir ideas that totally caught my eye when I was in Japan. From quirky tourist trinkets to traditional Japanese gems, there's something for everyone. And the best part? All of these goodies are easy to stash in your suitcase.
So take a peek and find the best things to buy in Japan.
Table of Contents
The essential Japanese food souvenirs
Delicious cuisine is the key to unlocking a country's culture and prosperity. And what better way to share that experience than by bringing a culinary treasure back home? Embark on a mouth-watering adventure and discover the culinary delights that Japan has to offer!
Food Souvenirs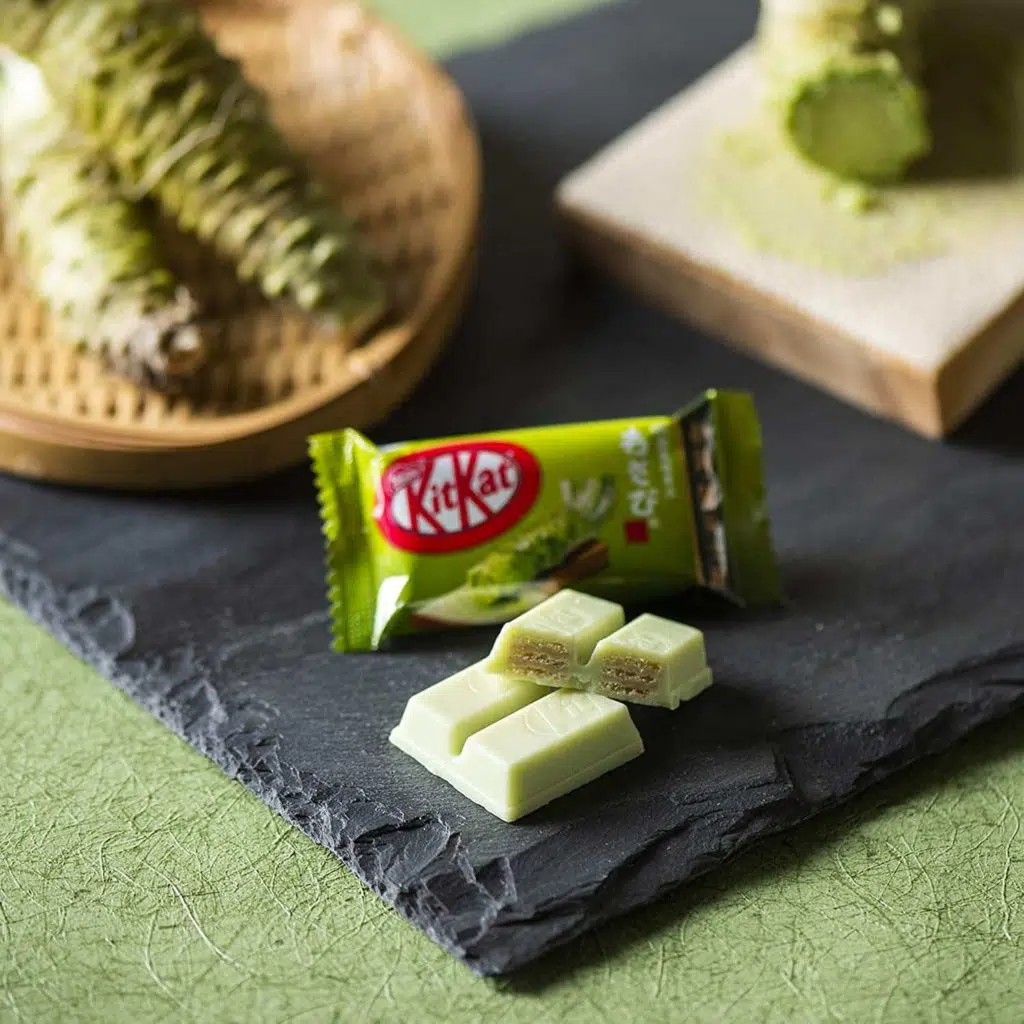 Japanese Kit Kats 
Very far from the traditional classic milk chocolate Kit Kat, Japan has specialized in the development of countless flavors of Kit Kat of all kinds that evolve with the seasons. I advise you to taste the one with green tea, Wasabi or even the Kit Kat with cherry blossom (Sakura) if it's the season, which are all emblematic flavors.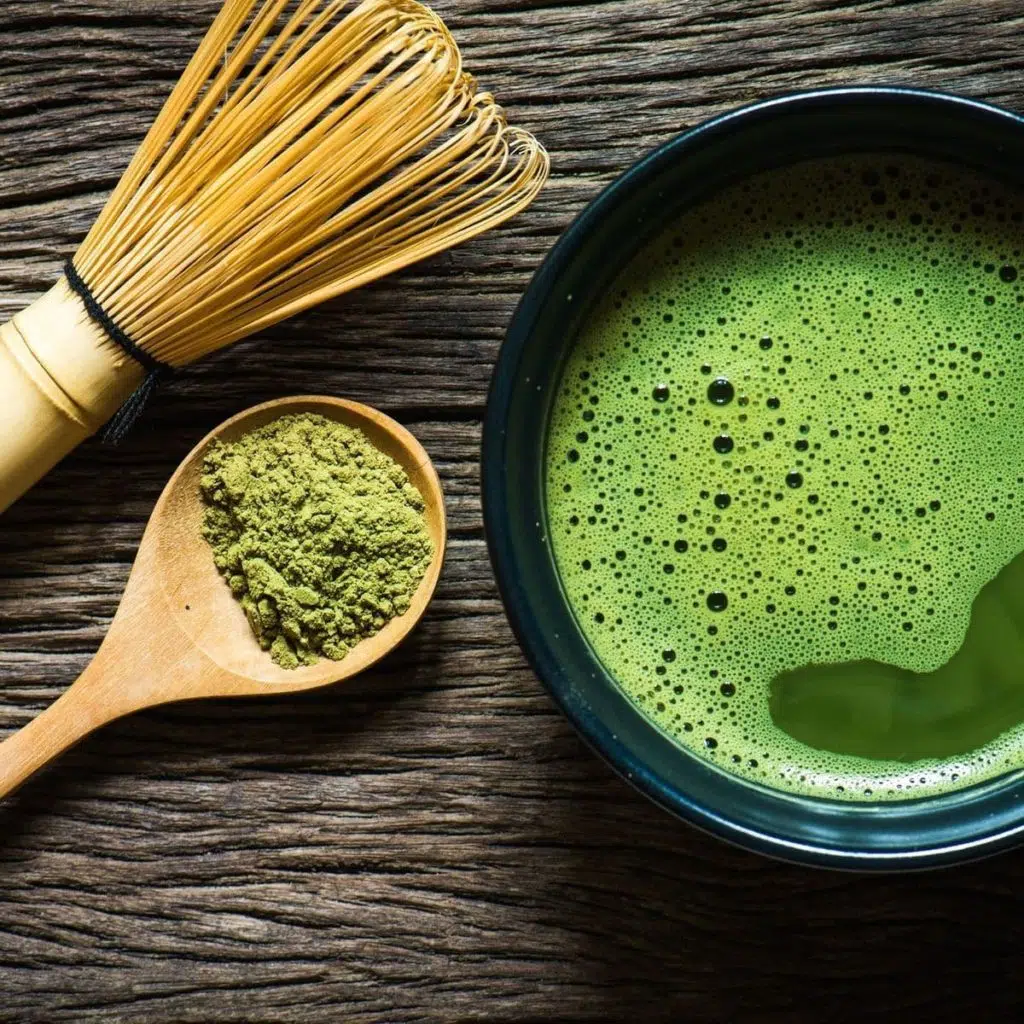 Japanese green tea 
Japan is mainly specialized in the production of green tea: Sencha, Matcha or even Genmaïcha. Taste on the spot and make your choice!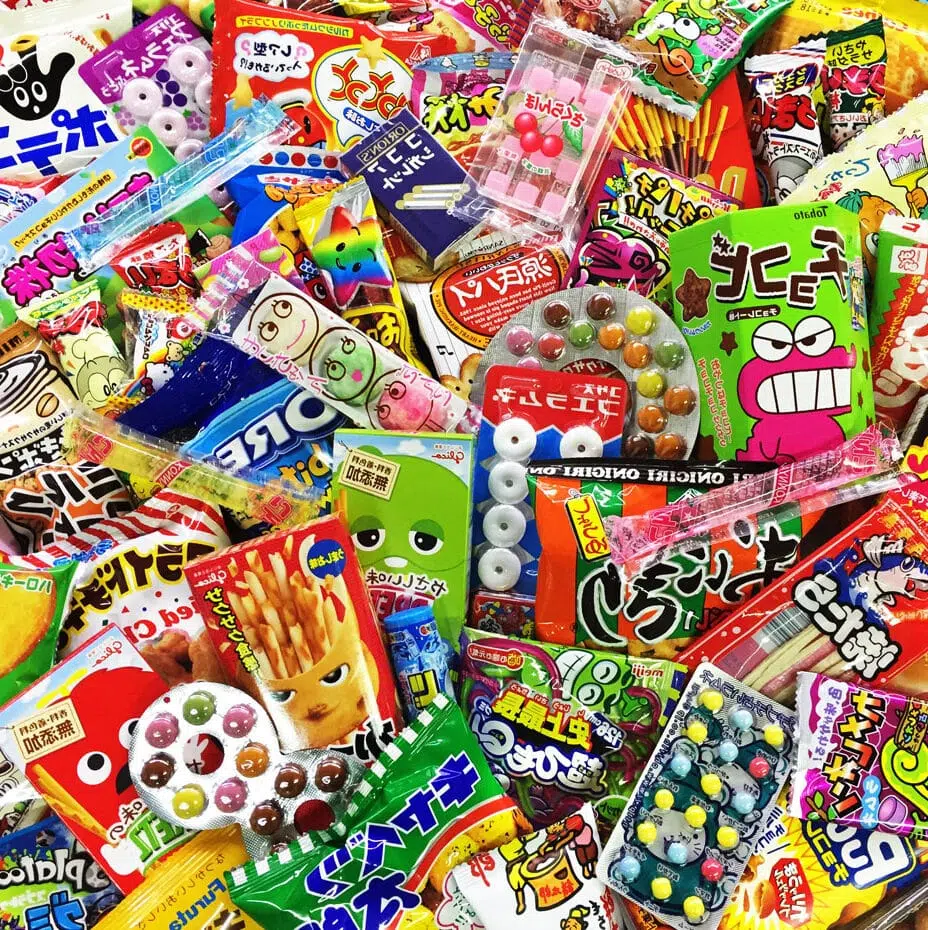 Japanese sweets and candies 
Okashi (お菓子) as the Japanese call them, are very varied ranging from sweet to salty or even both at the same time! Let yourself be tempted and introduce new flavors to your palate.
Wagashi 
These traditional pastries made from rice flour and usually filled with red bean paste (called Anko) are very colorful and delicate. 
Japanese Whiskey 
Japanese whiskeys are among the best in the world, so take advantage of being there to bring back a nice bottle of Japanese Whiskey at the best price. To take advantage of even better prices and save space and weight in your suitcase, remember to buy your bottles of alcohol in Duty Free before boarding for the return trip.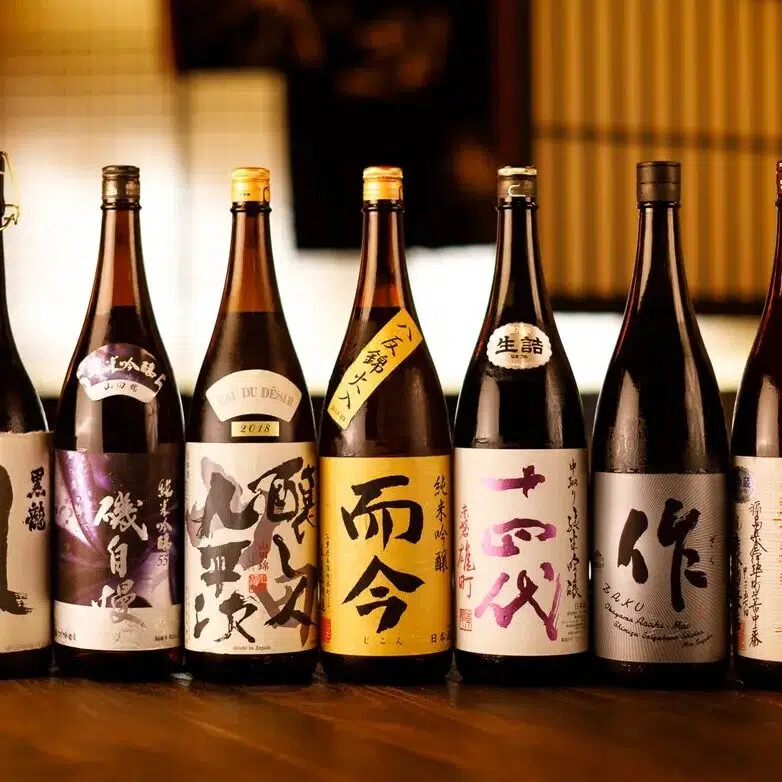 Japanese sake 
If you want 100% Japanese alcohol, then go for Nihonshū (日本酒). This Japanese alcohol made from rice has a degree of alcohol similar to wine and can be enjoyed both cold and hot depending on which one you choose.
Unique kitchen utensils
The bento box 
It is the essential of Japanese meals and picnics. Always filled with care and love, everyone uses it: schoolchildren and students for lunch and families for picnics. You will find delightful Bentos of all colors and shapes!
Japanese chopsticks
Simple or adorned with lovely patterns, this gift that will take up very little space in your suitcase is also a must in the kitchen.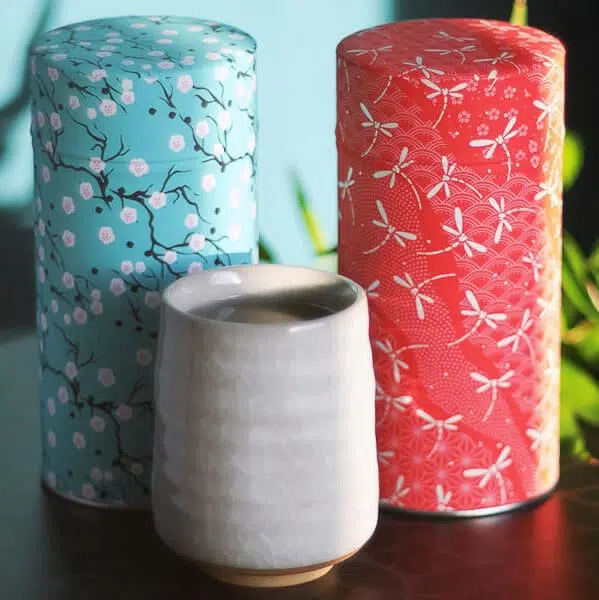 A beautiful tea box
If you fell in love with Japanese tea, why not offer it in a beautiful tea box covered with Washi paper and traditional Japanese patterns? Once empty, you can refill it with your favorite tea!
Sake service
If you like sake (Nihonshū 日本酒 in Japanese) or have decided to bring some back, think of the sake service which is lovely and which will allow you to taste it at home by plunging back into your memories of Japan at each tasting. 
A Japanese kitchen knife
It is certainly an expensive gift, but of quality! Indeed, Japanese kitchen knives (called Hōchō 包丁) are renowned throughout the world for their impeccable quality and impressive sharpness. If someone close to you is a cook or cooking enthusiast, this is a great souvenir gift from Japan.
Japanese traditional objects
Step into the mystical world of Japan, where beliefs and traditions are deeply intertwined. The Japanese people are renowned for their religious and superstitious nature, with a plethora of symbolic objects believed to bring good luck and ward off evil spirits. These beautifully crafted items offer a window into the rich Japanese culture. From lucky charms to traditional artifacts, these wonderful gifts but can add an authentic touch of elegance to any home decor."
Lucky charms and symbols
The Cat Maneki Neko
If you're looking for the ultimate lucky charm, look no further than the famous beckoning cat- with its paw raised high, is believed to bring either customers or wealth to a business, depending on which paw is raised. With its left paw raised, the cat is said to attract more customers, while the right paw attracts fortune and financial success.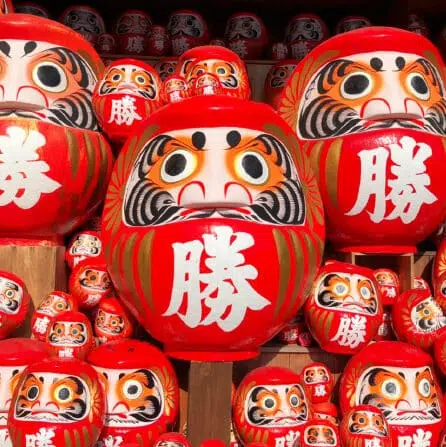 The Daruma
This little red paper-mâché man, without eyes when purchased, is supposed to bring luck and prosperity. You color your first eye when you make your wish and the second when it comes true.
A statue of Tanuki
These Tanuki statues are symbols of good luck and always bring a lot of laughs because of their disproportionate testicles. Why not link good fortune with fun?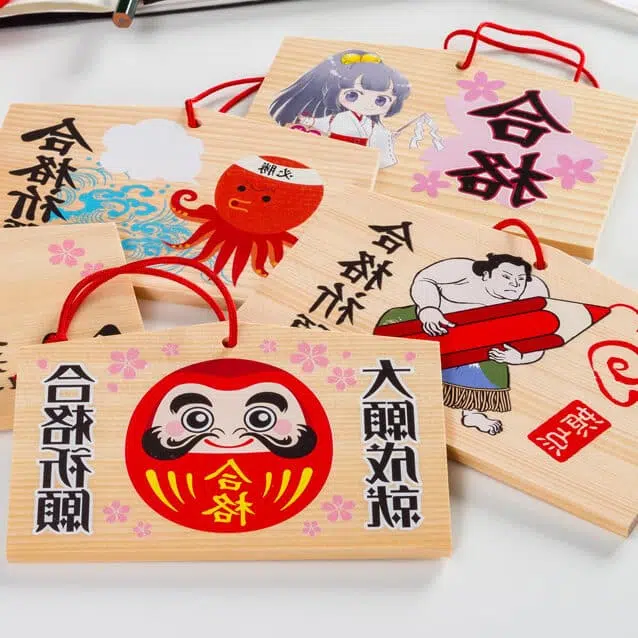 An Emma
These wooden plates, which are bought in sanctuaries and on which wishes have been written, are always extremely well decorated with an illustration often specific to the sanctuary in which one is. These pads can be excellent and lovely collectibles.
Traditional decorations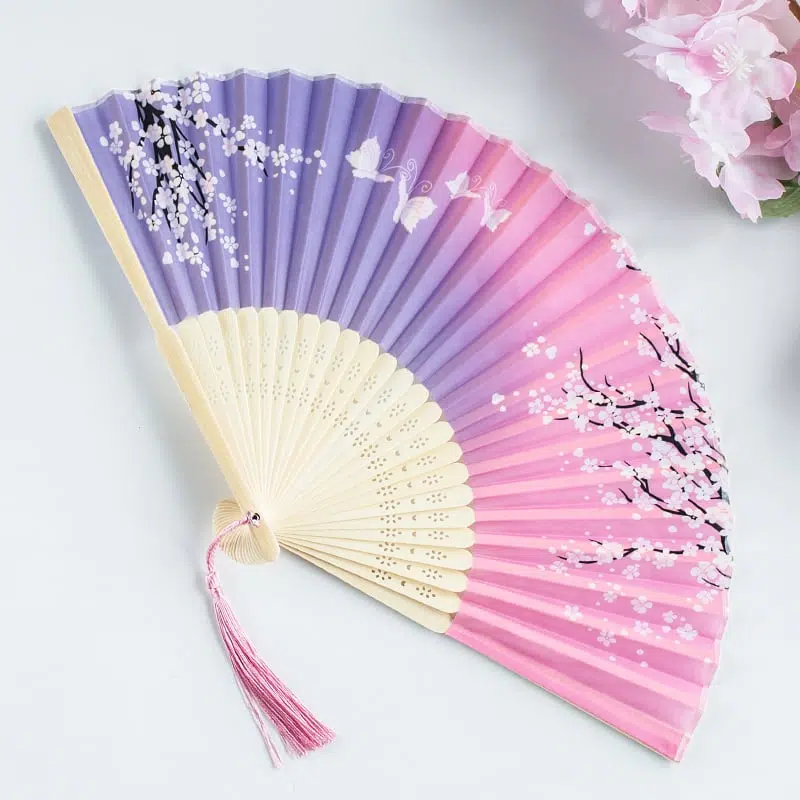 Sensu and Uchiha: Japanese Fans
Do you know the difference between the Sensu and the Uchiwa? Sensu 扇子 are folding fans, and Uchiwa 団扇 are the flat, round fans you see used in the summer, though sensu are also used during the summer as well. Both can be found in department stores, and you can even get cheapies in convenience stores.
A Kokeshi doll
Kokeshi are adorable little Japanese wooden dolls, originating from the Tōhoku region and generally made by hand using a wood lathe. 
Furin
Let the gentle breeze of Japan transport you to a world of tranquility with the delicate Furin. This exquisitely decorated bell, crafted from glass, earthenware, or metal, chimes sweetly in the wind. Dangling from its base, a small piece of paper adorned with a poem or protective formula captures the wind and creates a soothing melody.
Japanese incense
What is better than incense to remember the ambient scents of a country. 
Furoshiki
The Furoshiki is a piece of Japanese fabric that can be used both as reusable gift wrapping, as a small extra bag for your meals, or as an interior decoration.
The immensity of Japanese Stationery
The stationery in Japan is of an immense diversity which gathers all kinds of objects and style. From traditional stationery with famous and refined Washi paper to the most Kawaii (cute) accessories. If you or a member of your family likes the world of paper, notebooks, pens, scrapbooking, letters and postcards…
You should find what you're looking for in Japan!
Origami Paper
To be used of course to make origami (Japanese folding) but also for collage, scrapbooking, writing paper and many others! You can find them in real Washi paper from Japanese craftsmanship or the more classic and more affordable ones like those that can be found in the 100 yen Shop.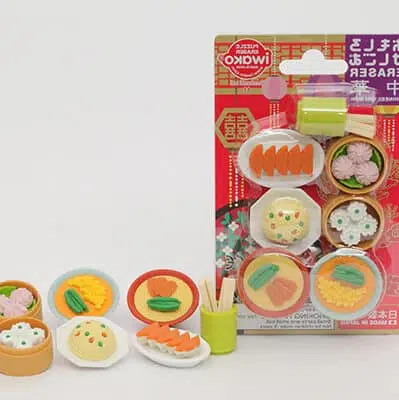 Kawaii Erasers
Have you ever seen such cute erasers?! You will find tons of different models in Japan, so pretty and realistic that you don't even dare to use them… A stationery fan will be happy to collect them!
Japanese Stickers and Masking tapes
As with the rest of the stationery range, thereis a wide range available . You will see them in all colors and patterns to decorate your most beautiful notebooks!  
Kawaii Stationery 
How can you resist so many cuteness?
If the Kawaii universe makes you crack, you won't know where to turn between the adorable characters on the covers, the multicolored pens, the accessories in the shape of animals that are too cute…
A touch of Japanese fashion
Japan is a mecca for fashion. For those with a unique and personalized style, a visit to Tokyo's Takeshita-dōri in Harajuku is a must. This vibrant district is home to a multitude of fashion stores, each showcasing their own distinct personalities and styles. However, if you're more drawn to traditional Japanese clothing, thrift stores are a treasure trove of affordable gems waiting to be discovered. From kimonos to yukatas, these stores offer a glimpse into the timeless elegance of Japanese fashion.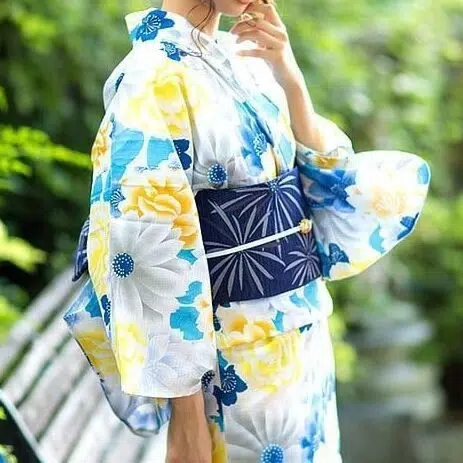 Yukata and Kimono
The thick, silk Kimono for big ceremonies and the much lighter cotton Yukata for going to festivals in summer, going to the Onsen or just staying at home. The Kimono is a very expensive piece that even the Japanese people only rent most of the time. If you want to get one at a reasonable price, look in thrift stores! Much more affordable, once back home you can put on your Yukata to stay at home like to cover your shoulders or like a dressing gown.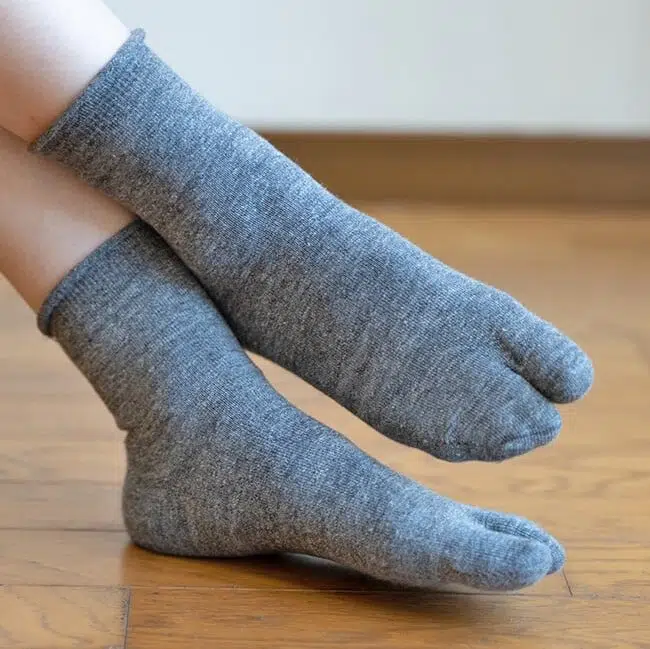 Tabi, the typical socks of Japan
Socks inseparable from Geta or Zori (traditional Japanese sandals). 
Fancy Socks
If you like fantasy, right down to your toes, go to the Takeshita-dōri to get yourself a pair of the most original socks.
Otaku souvenirs for lovers of Japanese pop culture and gadgets
When it comes to Japan, the Otaku culture is an undeniable phenomenon that has captivated the world. Fueled by manga and anime characters, this pop culture has become a defining feature of Japanese society. And for those who appreciate this unique culture, a trip to Nakano Broadway is a must-visit destination. Here, you'll find a treasure trove of beautiful and authentic pieces at more reasonable prices than in Akihabara. Whether you're searching for that perfect anime figurine or a rare manga book, you'll be spoilt for choice. So, indulge in your Otaku fantasies and immerse yourself in the colorful and imaginative world of Japan's pop culture at Nakano Broadway.
A manga in Japanese
Even without being able to read Japanese, it remains a great souvenir gift from Japan for manga lovers who will find this book a collector's item. But if you also know how to read Japanese, you can get the rest of your favorite sagas in preview and at an unbeatable price!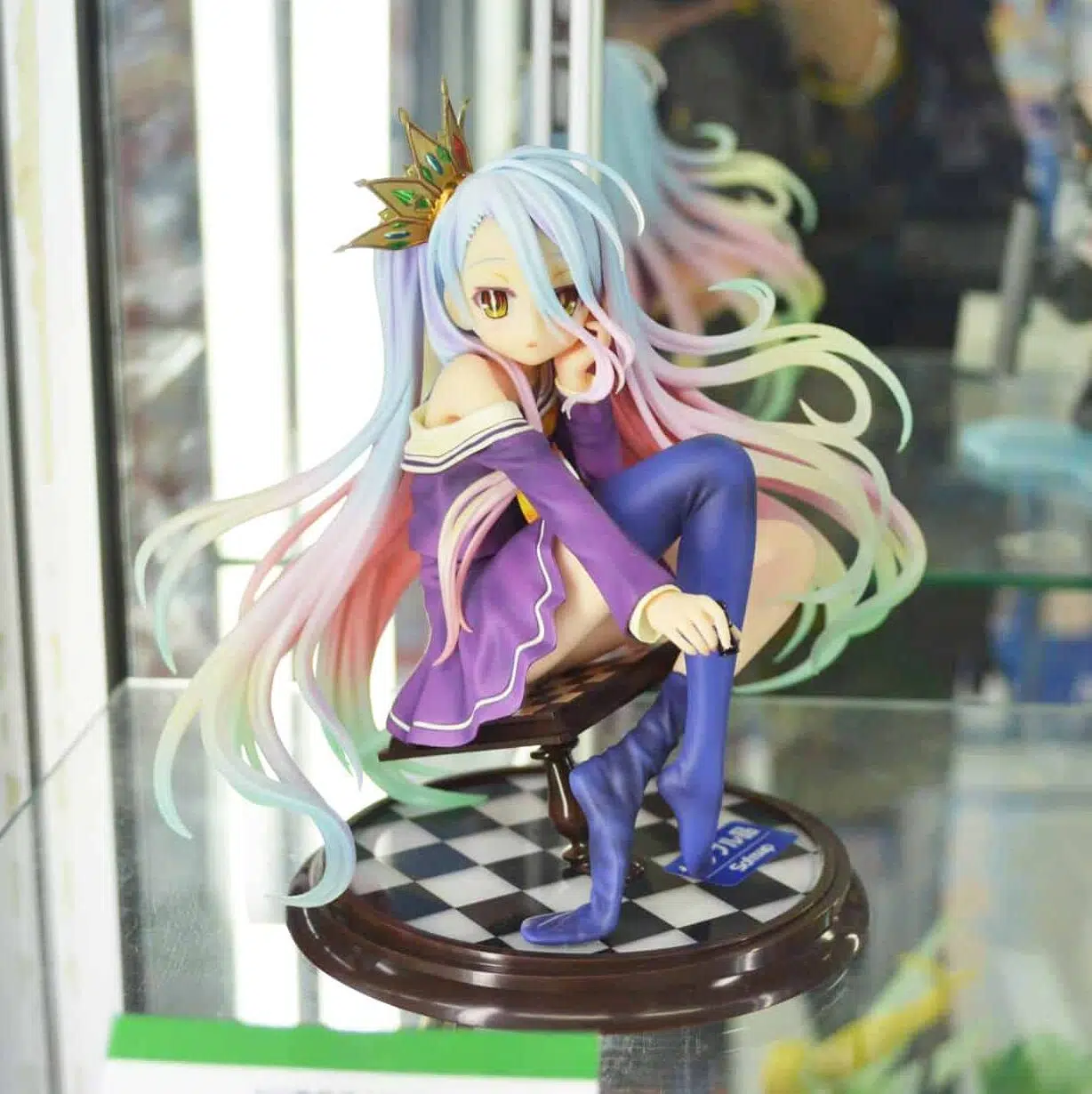 Figures of all kinds
If there is a place to get the most beautiful figurines of anime characters, or favorite movies, it is of course in Japan and more precisely in Akihabara or Nakano Broadway.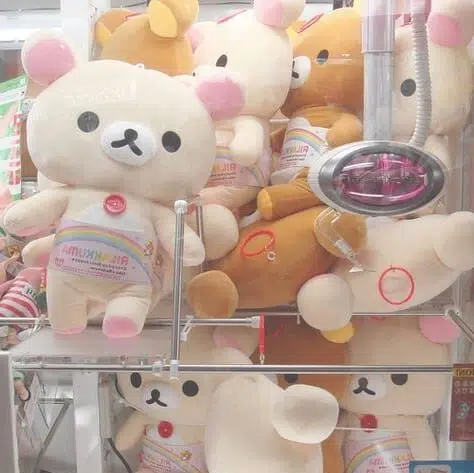 A Kawaii Plush
Whether in UFO catchers (machines with claws) or in classic shops, you won't be able to miss adorably cute stuffed animals. Try your luck in UFO catcher or buy it directly in store.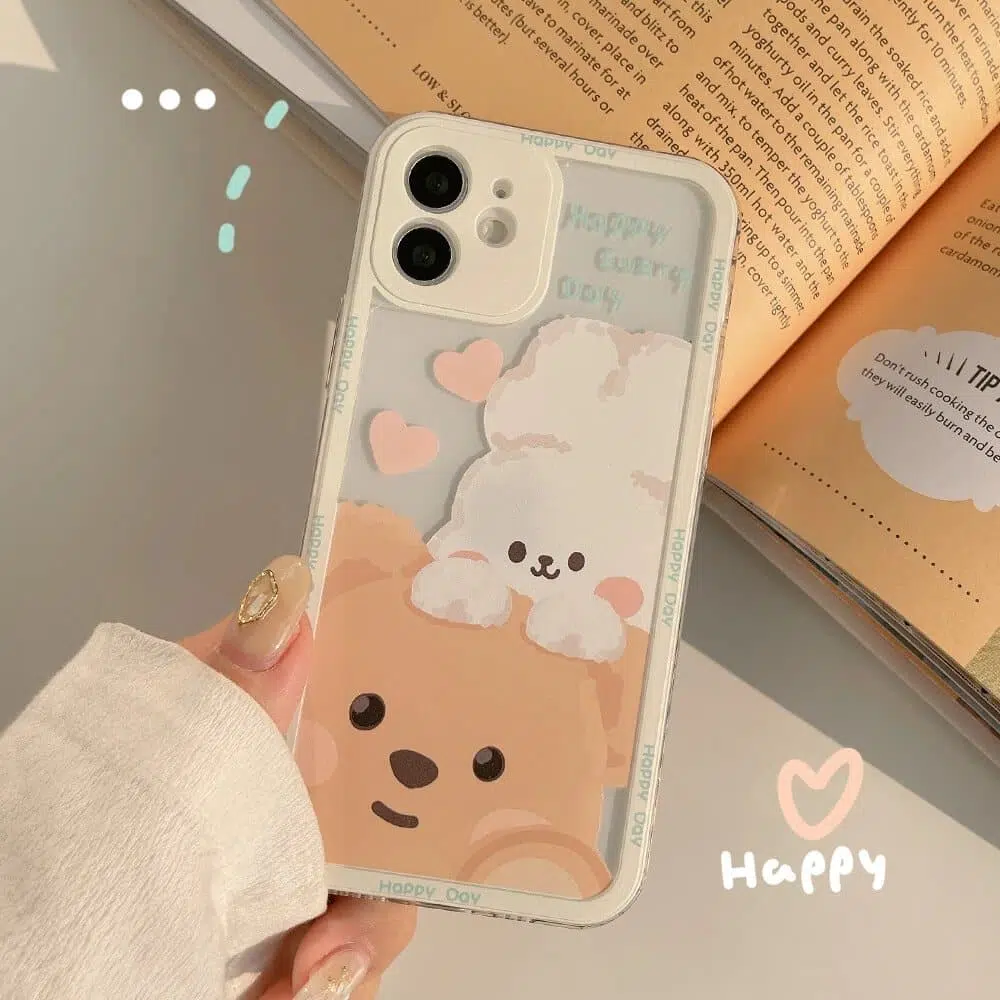 An original phone case
Sequins, animated characters, transparency, super resistant, bling-bling… In Japan you will be spoiled for choice for the most popular phone models! 
Pokemon Goodies
Go and have a look at a Pokémon Center, a landmark for license enthusiasts where you can find all kinds of Goodies bearing the image of Pokémon.
Cheap but effective souvenirs from Japan
When it comes to gifting souvenirs from Japan, the cost can add up quickly, especially when you have many to give . But don't fret, I've got you covered with a list of budget-friendly yet delightful souvenir gift ideas.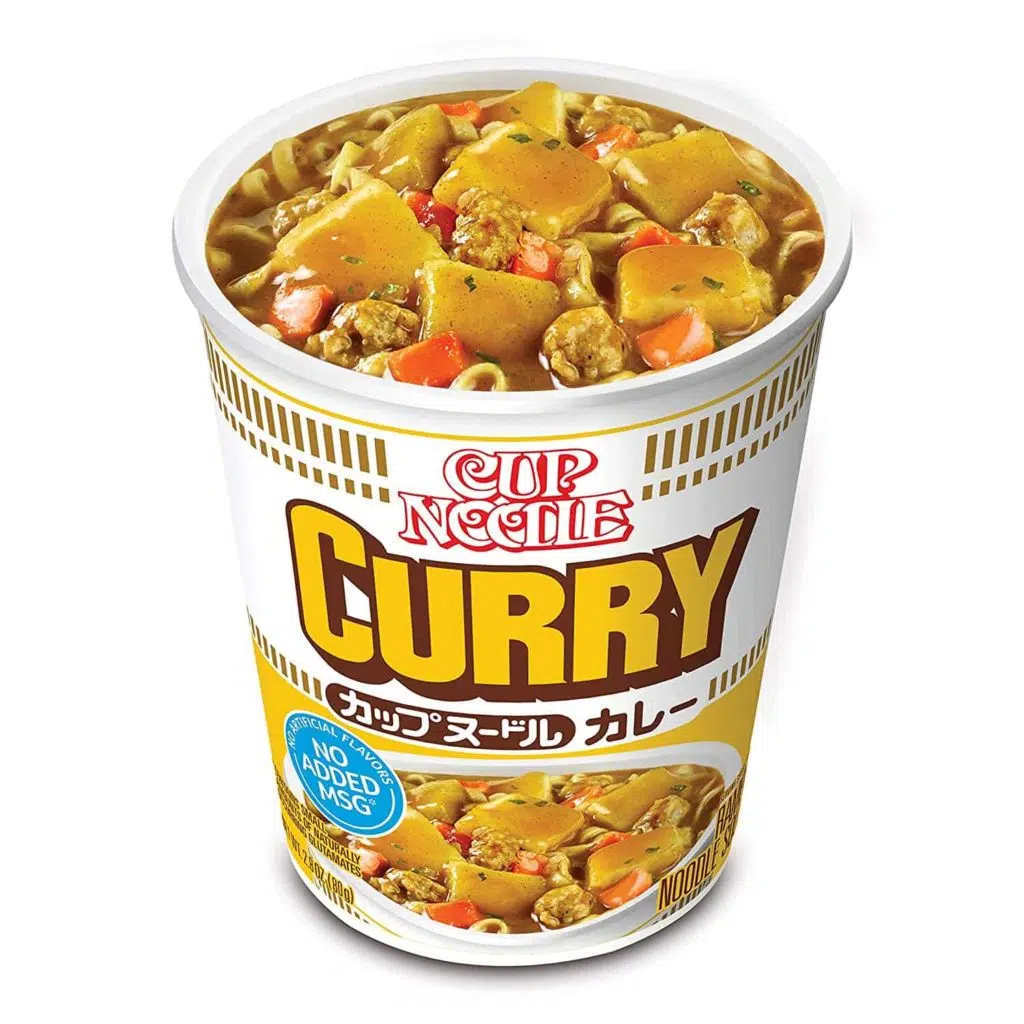 Instant noodles 
You will be able to buy a variety of flavors in Japan that will be difficult for you to find at home. So, while not as good as ramen in restaurant it still can get a taste of Japanese flavors. In addition, it keeps for a long time, enough to enjoy it in the long term!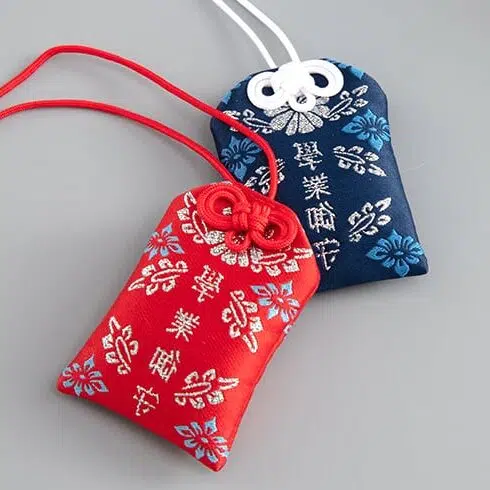 Omamori
It's a nice little gift with a nice touch, which you can get in a temple for a few hundred yen (as a reminder, 100 yen is worth around €0.70 depending on the exchange rate). Choose among all the wishes of happiness and offer it to a person who is dear to you. 

Gashapon
For 200 or 300 Yen, you will be spoiled for choice among all Gashapon machines. Put your coin, turn the wheel and find out what you got in your little plastic ball! The Japanese love these little "lotteries" in which you can find mini figurines, key rings, hats for cats… and a whole bunch of other typically Japanese little things.
Pins and keychains
The ideal little gift to bring back to a friend, which does not take up space in the luggage and which is always a pleasure!
Postcards
In addition to its primary usefulness of sending a note to your friends and family, they can also be used to decorate your home. Slip them into a pretty frame and you're done!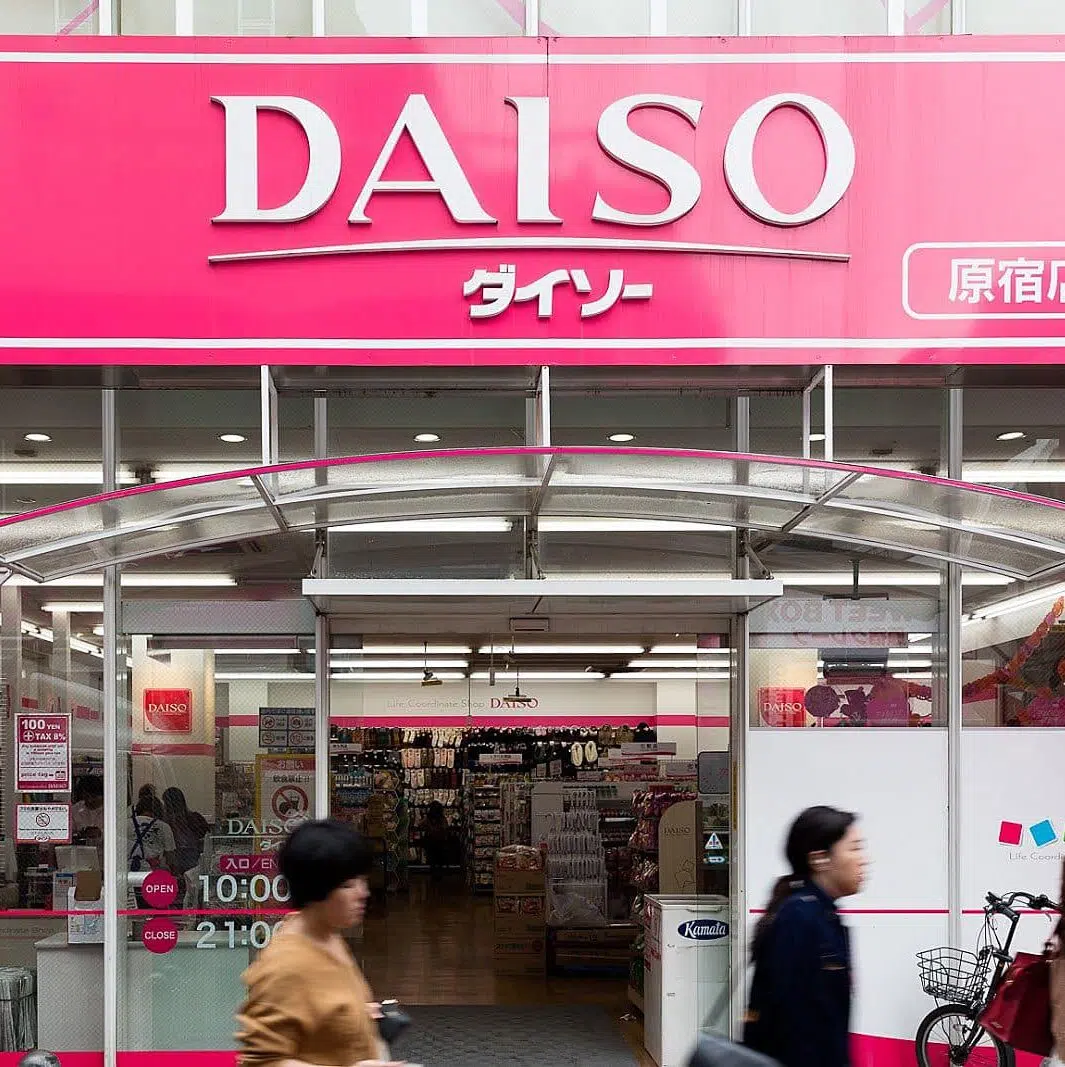 A quick trip to the 100 yen shop? 
If, despite all this, you haven't found what you're looking for and you still have a few small gifts to make, take a trip to a 100 yen Shop or a Daiso store where you'll find a whole bunch of small everyday accessories, unusual Japanese objects and Japanese gadgets for less than €1!
You now know a little more about Japan and its souvenirs to bring back!