Japan is an essential tourist destination, but expensive. If you 're traveling on a budget , or if you miss the last train and need accommodations, you can spend the night in a capsule hotel.
Capsule hotels, also known as box hotels, have been growing in popularity for several years in Japanese cities. They look like normal hotels, but instead of a normal sized room, you sleep in a small cabin.
Here you can discover our selection of best capsule hotels in Japan and spend unusual night:
Table of Contents [hide]
A capsule hotel: what is it?
A capsule hotel is cheap accommodation in Japan that consists of small boxes or boxes that have a bed , and sometimes a few extras like a television or an alarm clock.
Although they are small, these capsules are also modern, comfortable, practical . They often include access to facilities within the hotel such as the spa or sauna, if these services are offered.
The price of capsule hotels usually ranges between ¥3000-5500 per night . This amount normally includes high-speed Internet access as well as basic facilities such as toilets and showers. There are also more extravagant and expensive luxury hotels.
The growth of Japanese capsule hotels
The word "kapusera" (capsule) was assimilated into the Japanese language in the 1960s and has a similar meaning to its French equivalent: small and futuristic. This word was chosen by the company that opened the first capsule hotel in 1979 : the "Capsule Inn Osaka".
The designers defined a model of success, used by many other entrepreneurs afterwards. Japan now has hundreds of capsule hotels , and this system has even made its way overseas.
The first Chinese capsule hotel was inaugurated in 2012, and the first European capsule hotel opened in Belgium in 2014.
Rules and use of capsule hotels
Most capsule hotels have either women-only or men-only areas . There are a series of general rules that customers must follow:
Wear slippers inside : Most hotels have lockers near the entrance where guests leave their shoes and exchange them for slippers. The key for the shoe lockers is often left at reception.
Bathrobe : Visitors are usually given a bathrobe to change into. It is not considered rude to walk around the hotel dressed in this manner.
Cover your tattoos : many capsule hotels have shared baths, usually separate for men and women. To use these baths, it is recommended to cover your tattoos if possible.
Be quiet and courteous : the walls are thin and you are very close to your neighbors. Try to be as quiet as possible to respect other customers.
The best capsule hotels in Tokyo
1. Nine Hours Narita Airport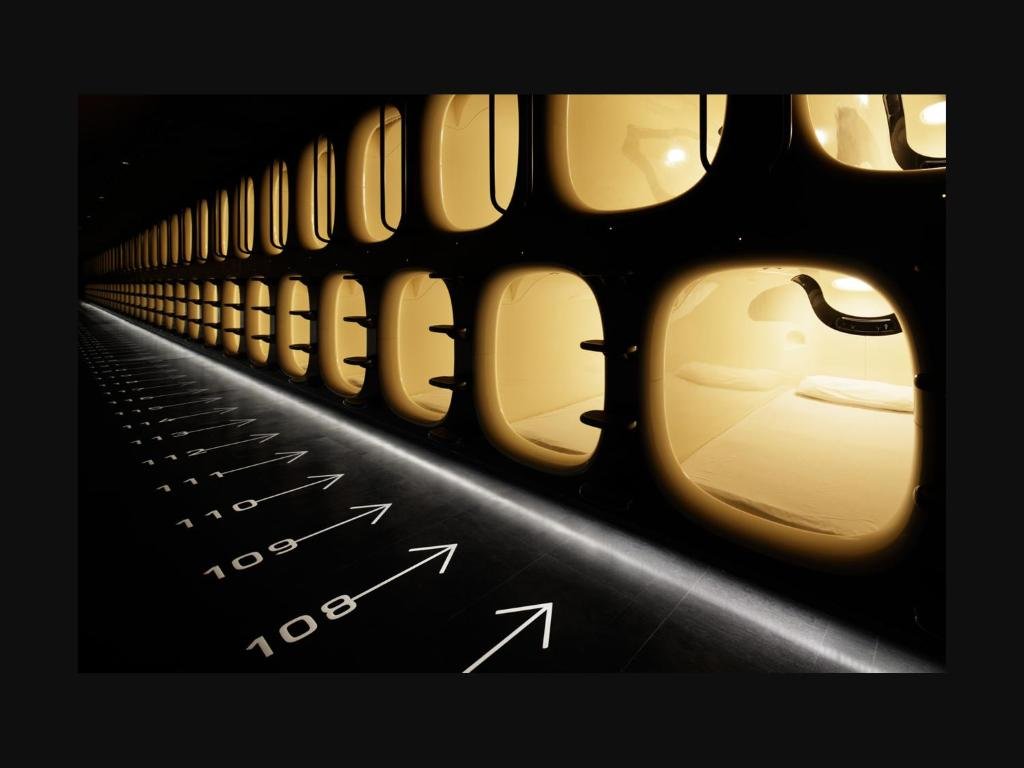 Located in Terminal 2 of Narita Airport , this capsule hotel is a haven to recharge your batteries during a layover or if you've missed your flight.
It has lockers, showers (toiletries are provided) and a lounge. It is possible to rent a capsule by the hour if you just want to take a nap, for example. Breakfast is available.
2. Green Plaza Shinjuku / Luck Spa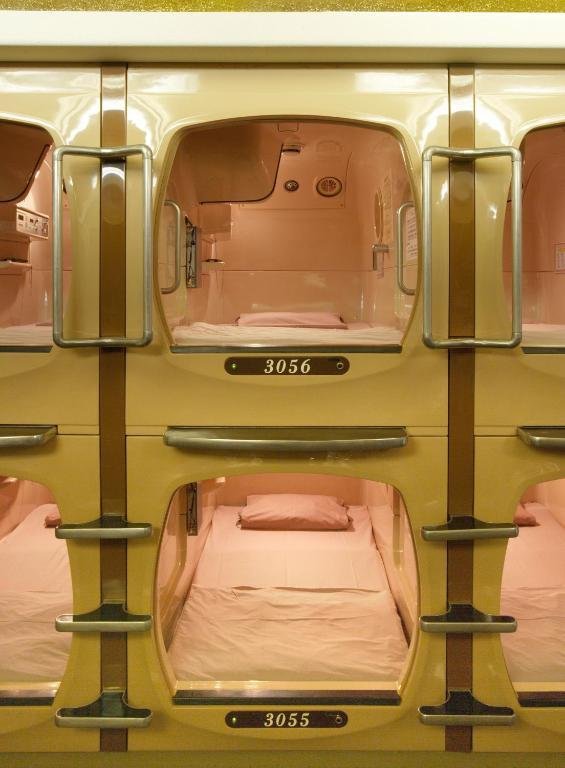 If you're looking for a luxury capsule hotel in Tokyo , this is the one for you. It has saunas, an open-air bath, hot springs, massage rooms, a siesta room, a lounge and a restaurant.
The facilities are separate for men and women. The "Luck Spa" is reserved for women.
3. Centurion Cabin & Spa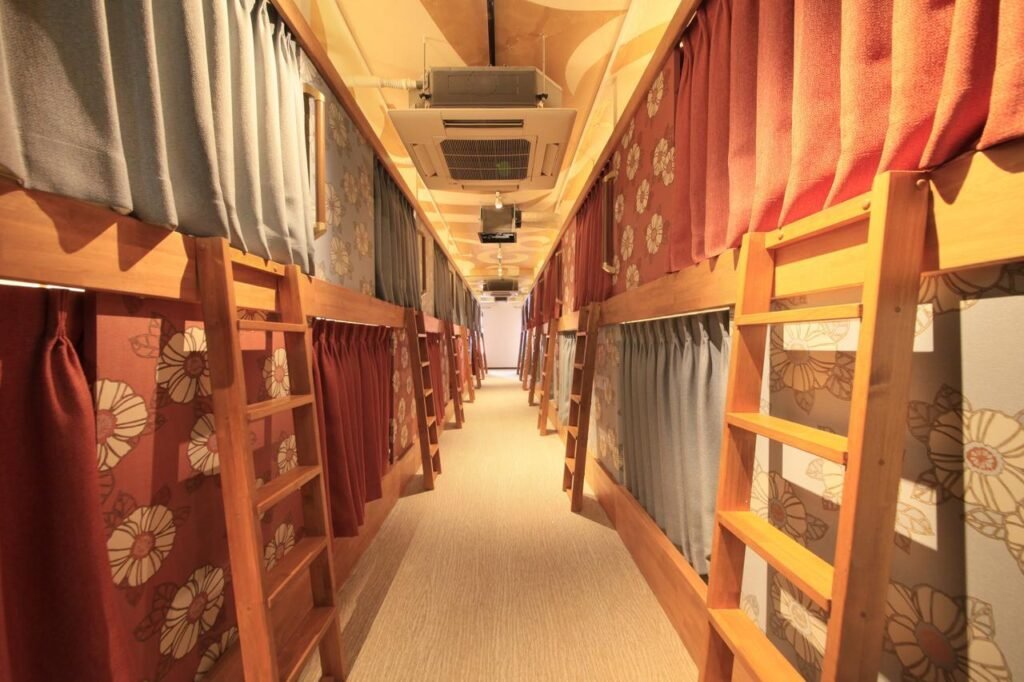 Exclusively for women, this capsule hotel is just a 2-minute walk from Akasaka-Mitsuke Station .
Facilities include a sauna, massage chairs, free drinks and an oriental-style bath. The capsules are equipped with large televisions, aroma diffusers and humidifiers.
The best capsule hotels in Osaka
1. Capsule Inn Osaka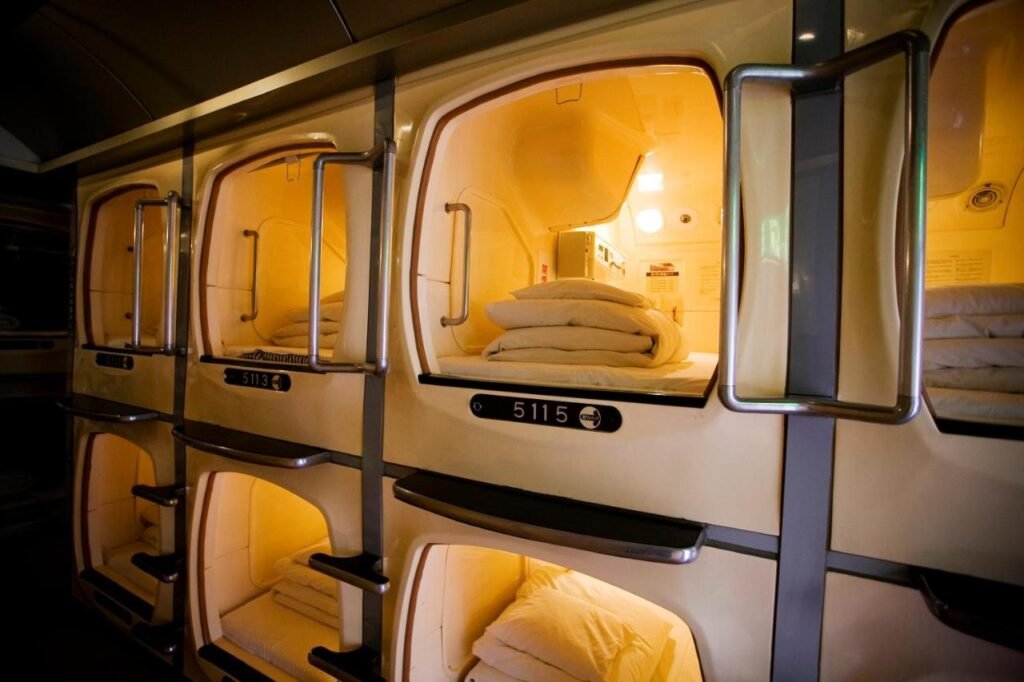 The very first capsule hotel is still in operation. Rooms are only available for males over 19 years old. It is conveniently located just 350 meters from Umeda Subway Station and 1 km from Osaka Station .
Here you will find a sauna, massage services and a comfortable lounge. Each room has a TV and breakfast is available for an extra charge.
Shell Nell Namba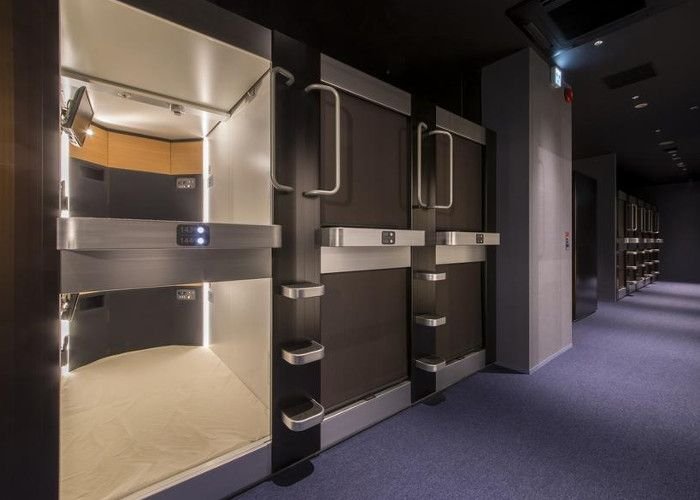 This capsule hotel is divided into two separate parts for men and women. It is known for its trendy cafe which serves a delicious breakfast .
The rooms have a TV, electrical outlets and a USB port. The beds are soft, comfortable and give you a good night's sleep.
Capsule Hotel Astil Dotonbori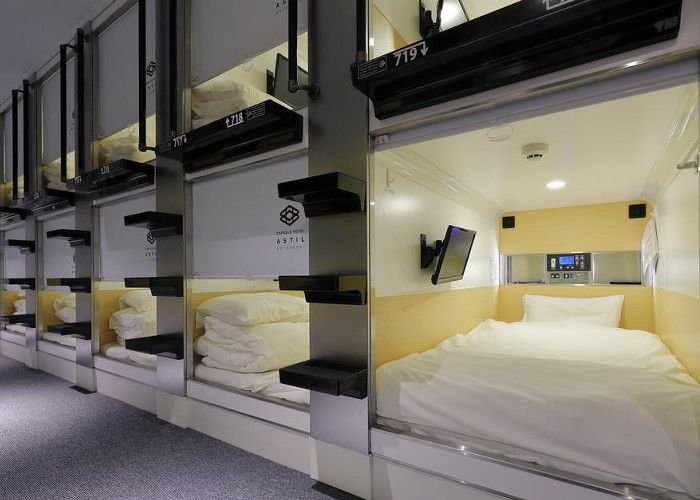 Located in the heart of Minami , Osaka's main shopping district, this hotel is just a 1-minute walk from Namba Station .
The floors are separated by gender and have private showers and toilets. The rooms are spacious and the beds are comfortable. From this location, guests can quickly access many of the area's sights.
---
Would you rather prefer to spend a night is some typical nice hotel? Look here: