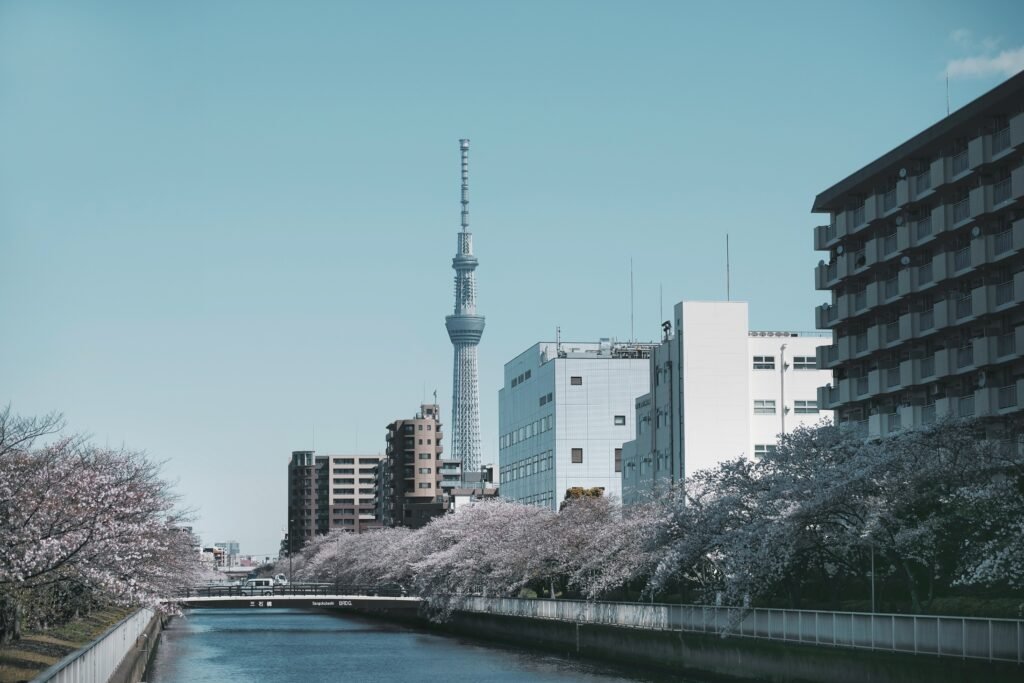 Explore the diverse and captivating city of Tokyo through a curated selection of the 10 best tours available. Immerse yourself in the local traditions, uncover hidden gems, and partake in hands-on experiences that will provide a deeper understanding of this unique city.
As the bustling capital of Japan, Tokyo offers a myriad of activities and attractions that cater to all interests. Whether you're seeking adrenaline-pumping adventures like drifting in a race car or a tranquil journey through meditation before a traditional tea ceremony, Tokyo has it all.
Discover 10 Best Tokyo Tours For Unique Adventure :
Table of Contents
1. A 90 min. Tea Ceremony Workshop In The Authentic Tea Room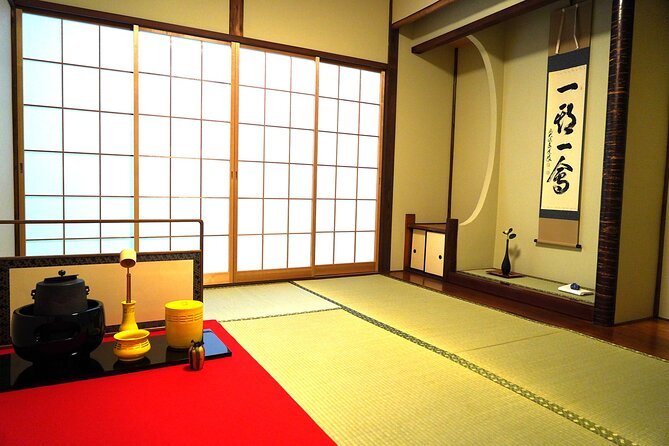 Discover the tranquility of traditional Japanese culture with a tea ceremony experience in Tokyo. This serene activity is not only a peaceful retreat but also a budget-friendly option for travelers seeking local immersion.
Join a guided session and delve into the art of Chado, an ancient Zen tea ceremony dating back over 400 years. Explore the profound connection between mindfulness and the spiritual process of tea preparation.
Step into an authentic tearoom adorned with tatami mats, and under the guidance of an expert, learn the intricate techniques of making matcha tea. Engage your senses as you sample various types of tea and indulge in three delightful local Japanese confections.
Things to note:
Wearing mini skirts or tight pants is not permitted.
To ensure proper etiquette, it is required to cover your feet. If necessary, please bring a pair of socks.
The group size is limited to a maximum of 8 people, allowing for an intimate and immersive experience.
2. Tsukiji Fish Market Food and Culture Walking Tour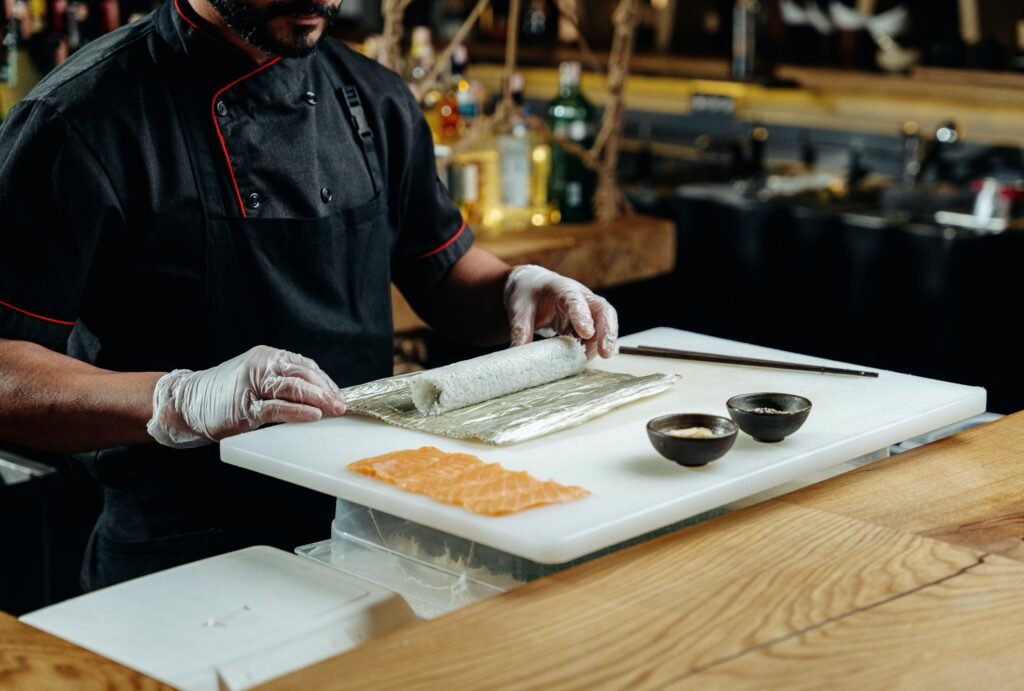 Embark on a captivating exploration of Japanese seafood at the renowned outer Tsukiji Fish Market with the guidance of a local expert. This immersive tour is an absolute must for food enthusiasts visiting Tokyo, promising to be the highlight of your trip.
Indulge in a sensory journey as you sample an array of sushi, sake, fresh tuna, and delectable Japanese omelets. With the prices of these exquisite delicacies in mind, this Tokyo tour offers exceptional value for money. Delight in market hopping and culinary delights while gaining deeper insights into the fascinating world of Japanese cuisine.
Things to note:
It is recommend wearing comfortable walking shoes to ensure a pleasant experience throughout the tour.
The group size is limited to a maximum of 20 people, allowing for an intimate and personalized exploration.
3. Japanese Traditional Sweets and Tea Ceremony at Harajuku
Indulge your sweet tooth and immerse yourself in the art of Japanese traditional sweets with a unique experience of making Neriki, guided by Hana at her private home in Tokyo. This intimate setting provides the perfect backdrop for a delightful tea ceremony, offering a glimpse into the authentic Japanese way of life.
Under Hana's expert guidance, you will learn the intricacies of creating Neriki, a traditional Japanese sweet. Put your skills to the test as you attempt to recreate this culinary masterpiece, knowing that Hana will be there to support and guide you every step of the way.
During the experience, you will also have the opportunity to savor coffee and tea, further enhancing your sensory journey into Japanese culture and hospitality.
Things to note:
The maximum group size is limited to four people, ensuring an intimate and personalized experience.
Coffee and tea are included as part of the experience.
As the experience is held at a private home, this presents a unique opportunity to observe and appreciate the Japanese way of living.
4. Kart experience in Shinjuku Drive metropolitan area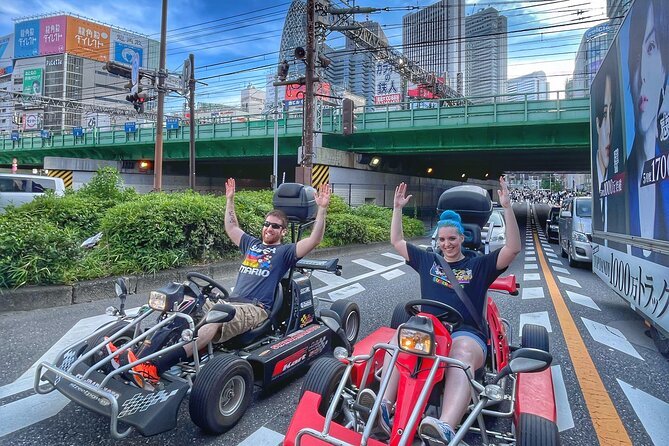 Immerse yourself in the vibrant streets of Tokyo and capture unforgettable memories with this popular tour that has been making waves on social media. As you embark on this adventure, you'll have the opportunity to explore iconic destinations like Shibuya Crossing, Shinjuku Golden Gai, Harajuku Station, Tokyo Tower, and Roppongi District, all while wearing a unique and eye-catching costume.
During the tour, you'll have plenty of photo opportunities to document your journey and create lasting mementos of your time in Japan. The eclectic mix of bustling streets, cultural landmarks, and vibrant neighborhoods will serve as the backdrop for your remarkable snapshots.
Things to note:
To participate in this tour, travelers must possess a valid International Driving Permit and adhere to the regulations for driving on Japanese streets. No exceptions can be made in this regard.
Failure to comply with the driving permit requirement will prevent participation in the tour.
5. Tasting All Types of Sake with seminar 

Experience the rich and nuanced world of Sake with one of Tokyo's top tours. Indulge in a tasting session that goes beyond simply sipping the drink, as you delve into the traditions and cultural significance behind this iconic Japanese beverage. With the guidance of a knowledgeable sake sommelier, you'll have the opportunity to expand your sake knowledge and discover your personal preference.
Even if you're not a fan of Sake, this tour is worth a try. With a wide selection of options and expertly paired snacks, there's a good chance you'll find a sake that suits your taste buds. Challenge your preconceptions and explore the diverse range of flavors and aromas that Sake has to offer.
Please note:
Maximum group size is 10 people.
Exclusive samples of Sake not available elsewhere will be provided.
6. Itasha trip to famous car meet-up spot Daikoku Parking 
Get ready to immerse yourself in the exhilarating world of Tokyo's car culture with this thrilling tour. Leave behind the typical tourist attractions and delve into the underground scene as you explore the city's streets in a high-performance vehicle.
Experience the pulsating energy of Tokyo as you zip through its neon-lit streets, witnessing the city's vibrant nightlife and iconic landmarks. Marvel at the dazzling Rainbow Bridge as you approach the futuristic Odaiba area, soaking in the captivating views.
This private tour ensures an intimate and personalized experience, with a maximum group size of just 3 people. Feel the adrenaline rush as you navigate through the streets alongside your skilled driver, gaining a unique perspective of Tokyo's hidden gems.
After an unforgettable journey through the city, your driver will safely return you to the starting point, leaving you with memories of an exhilarating adventure.
Please note:
This is a private tour exclusive to your group.
The maximum group size is limited to 3 people.
After the tour, the driver will bring you back to the starting point.
7. Japanese Calligraphy Experience with a Calligraphy Master
Immerse yourself in the art of Japanese calligraphy with a unique and meditative experience guided by a master calligrapher. This Japanese Calligraphy Experience offers you the opportunity to learn the techniques and intricacies of this traditional art form.
With brushes, ink, and paper in hand, you will delve into the world of calligraphy under the watchful guidance of the calligraphy master. As you practice the graceful strokes and characters, you'll find yourself entering a peaceful state of mind, allowing your creativity to flow.
This experience is a perfect break from the bustling streets of Tokyo, offering a serene and introspective atmosphere. It's an excellent opportunity to learn something new and connect with the rich cultural heritage of Japan.
Please note:
The minimum age for participation is 7 years.
The maximum group size is limited to 10 people, ensuring a personalized and engaging session.
Individuals with back problems may find this activity challenging and should take note of their limitations.
8. Travel Tokyo with Your Own Personal Photographer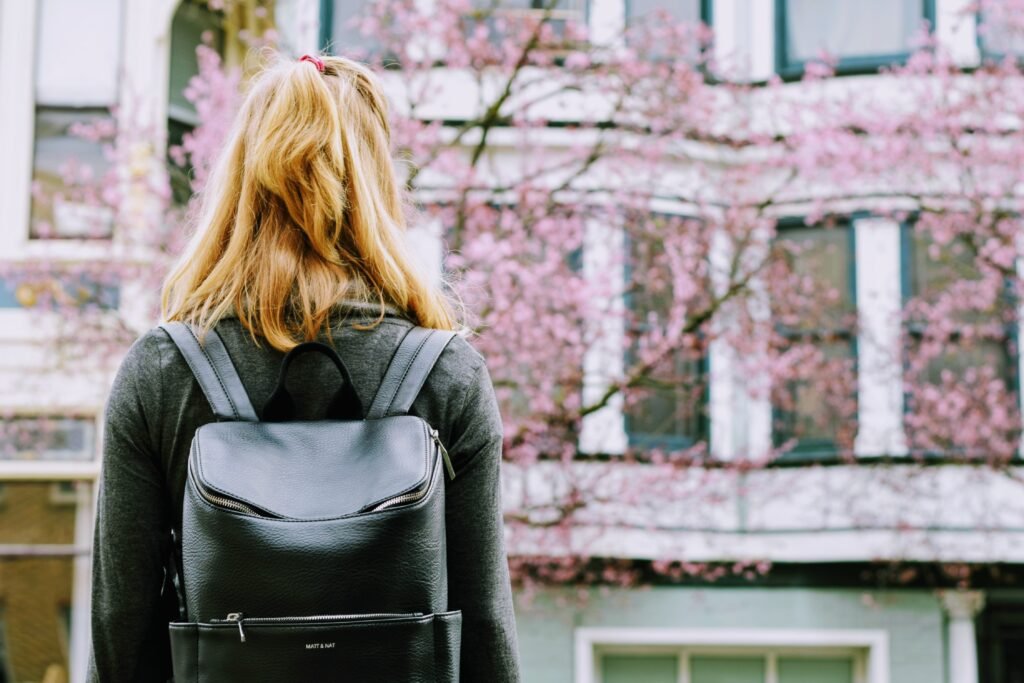 Capture the beauty of your Tokyo trip with the help of a local photographer. Whether you're looking for stunning postcards, cherished memories with your loved ones, or simply want professional-quality photos to remember your journey, hiring a local photographer is an excellent solution.
With this service, you have the freedom to choose your own location or rely on the photographer's expertise to suggest the best spots for capturing iconic Tokyo views. Throughout the experience, the photographer will accompany you, capturing natural and candid moments that reflect the essence of your trip.
Afterward, you'll have the opportunity to select your favorite photos from the session. These chosen images will be fully retouched to ensure their utmost quality. It's a unique and personalized way to create lasting photo memories.
Things to note:
You will receive 20 fully retouched photos, carefully selected by you.
This is a private tour, ensuring an exclusive experience tailored to your group's preferences.
9. 90-Min Premium Shinobi Samurai Experience in Asakusa Dojo
Immerse yourself in the ancient arts of ninjas and samurais with this captivating experience in Tokyo. Ideal for enthusiasts of martial traditions or those seeking a unique cultural encounter, this activity is a must-do.
The journey begins with a brief meditation session, allowing you to find inner focus and tranquility. Marvel at the instructor's impressive performance, showcasing the skills and techniques of these legendary warriors. Afterward, you'll be provided with an authentic 'ninja gi' to don, preparing you for a hands-on exploration of the basics.
Delve into the world of ninjas and samurais as you participate in activities such as Shuriken throwing, donning samurai garb, and practicing with a sword. Feel the thrill of embodying these legendary figures and discover the artistry and precision behind their movements.
As the experience concludes, you'll have the opportunity to capture cherished memories through photos. Whether to cherish personally or to impress friends and family back home, this unique adventure allows you to become a samurai or a ninja for a few unforgettable hours.
Things to note:
This experience is not recommended for individuals with back problems or pregnant women.
There is a spectator fee of 2500 yen, payable upon entering the dojo.
The group size is limited to a maximum of 12 people, ensuring an intimate and engaging experience.
10. Japanese Archery (Kyudo) Experience in Tokyo 
Tokyo really has it all and Japanese archery is not an exception. You get to put on a traditional uniform and learn every aspect of Kyudo. It is one of the best local experiences in Tokyo.
You start by selecting the right bow and arrows for your height, then you get a small lecture and then it is time to draw the bow. The instructor is there to point out your mistakes and improve your skills. Then you get more time to practice and master your skills.
After the experience, you must clean up the dojo, put things away, and fold your uniform.
Things to note:
Group of a maximum of 4 people
The minimum age is 13 years
Uniform is included
---