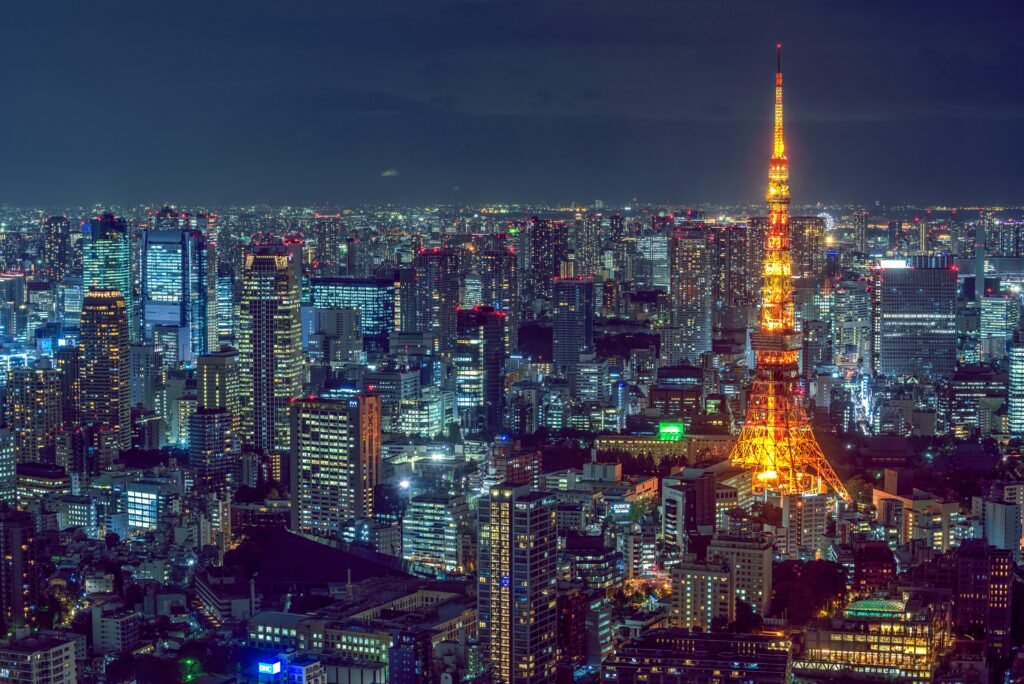 A Journey through Tokyo's Artistic Architecture: Beyond the monotonous sight of electric wires adorning towering buildings lies a hidden world. Tokyo is not just about that! In fact, this vibrant city is brimming with ingenious artistic urban structures. Prepare to be captivated by the sleek allure of modern architecture. Today, we'll take you on a tour of 13 breathtaking locations where art and architecture seamlessly intertwine.
Discover 13 places with amazing artistic architecture in Tokyo:
Table of Contents
1. Kasai Rinkai Park Observation Square Rest House / Kasai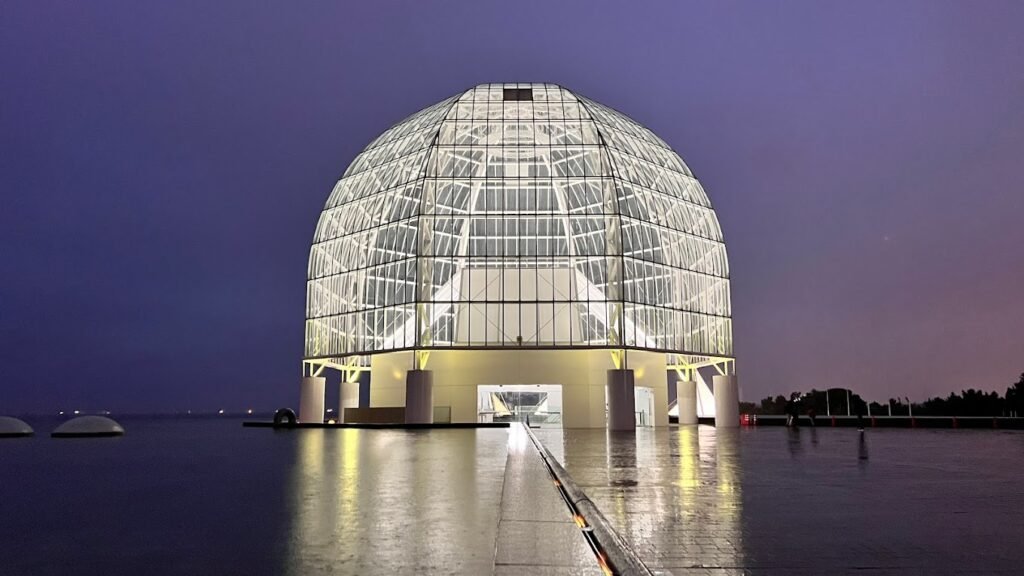 Let's start with the "Kasai Rinkai Park Observation Plaza Rest House" in Kasai Rinkai Park. Situated along the Tokyo Bay coast, it offers a breathtaking view of the bay from its glass-enclosed interior.
This architectural gem, aptly named "Crystal View," is a simple yet stunning structure. From inside, you can witness the vivid blue hues of the sky and sea. Standing proudly amidst the park's natural surroundings, it's hard to resist the urge to explore further than just taking a break there.
2. Mitaka Reversible Destiny House / Mitaka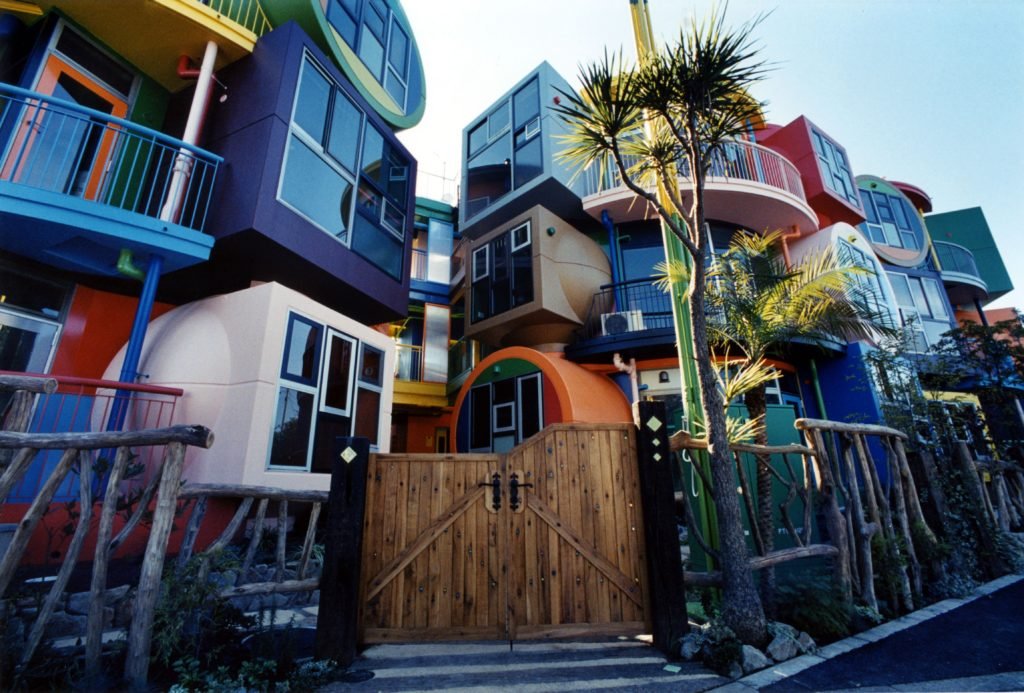 The 9 units of the housing complex are decorated with 14 vivid rich colors on the interior and exterior, and each room is a beautiful photogenic spot with different combinations of colors and designs.
Here you can take a tour and even stay overnight. This house is also a work of art, and it is said that it is a work completed by people living in it. You can enjoy an accommodation there different from regular hotel. Advance reservations are required for tours and accommodation, so we recommend checking the website before visiting.
3. Prada Aoyama / Aoyama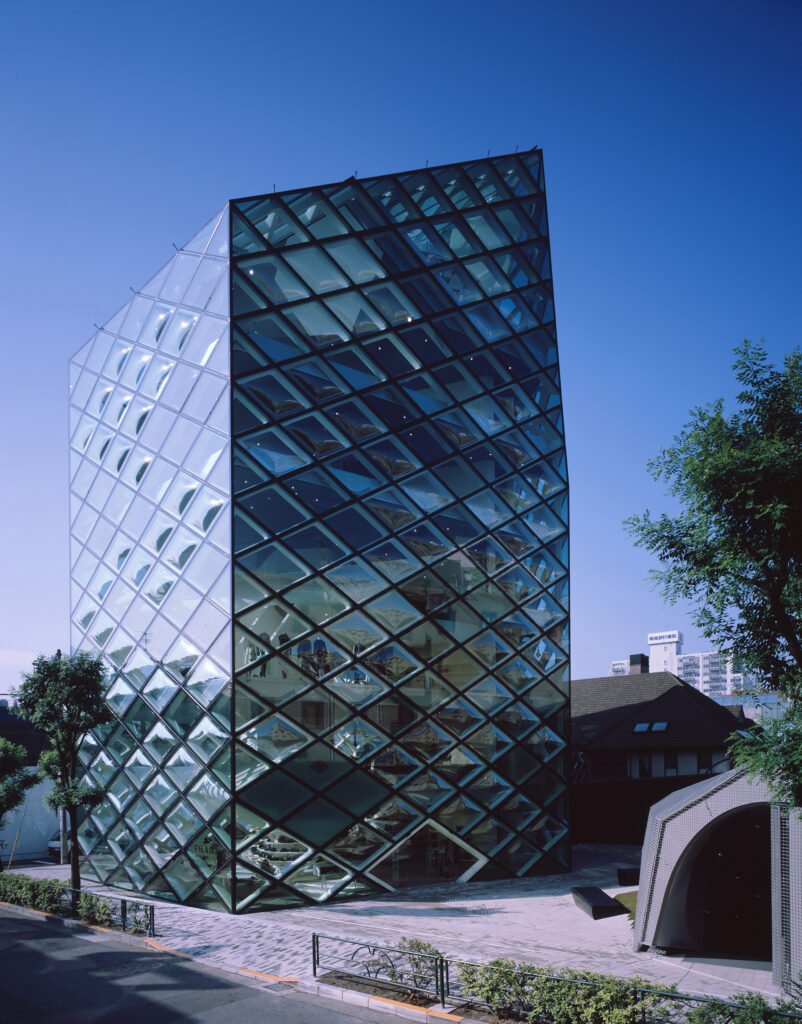 Prada Aoyama store in Minami Aoyama. Completed in 2003 by the Swiss architect unit Herzog & de Meuron, this building has a unique appearance with diamond-shaped glass windows.
Even from the inside, the design is unique, allowing the sun's rays to warm up and illuminate the room. At Prada Aoyama, exhibitions and other events are held using this building, so you can experience a cutting-edge and innovative world.
4. Asakusa Culture Tourist Information Center / Asakusa
Designed by Kengo Kuma, this building is characterized by a warm exterior with boldly placed wood in front of the building. Inside the building, there is a tourist information center, a multipurpose hall, an observatory, and more.
Actually, this building is made with the image of stacking seven old-fashioned wooden houses. The interior is also filled with trees, giving it a sense of openness, making it a perfect place to stop by while sightseeing .
You can also enter the observation deck for free, and you can see the cityscape of Asakusa.
5. Tokyo Cathedral St. Mary's Cathedral / Edogawa Bridge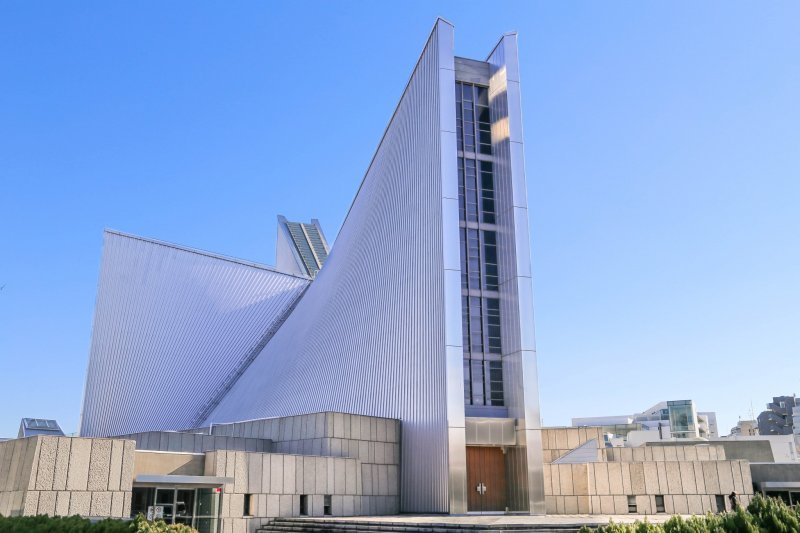 "Tokyo Cathedral St. Mary's Cathedral," is about a 16-minute walk from Edogawabashi Station. It's a beautiful and majestic place that looks like something out of science fiction.
Although it is a very beautiful building- a real gem of a modern architecture, it is a spot that maintains its dignity as a sacred place without impairing the function of a cathedral or church. The building was built over 50 years ago, but its novelty never fades.
6. The National Art Center / Roppongi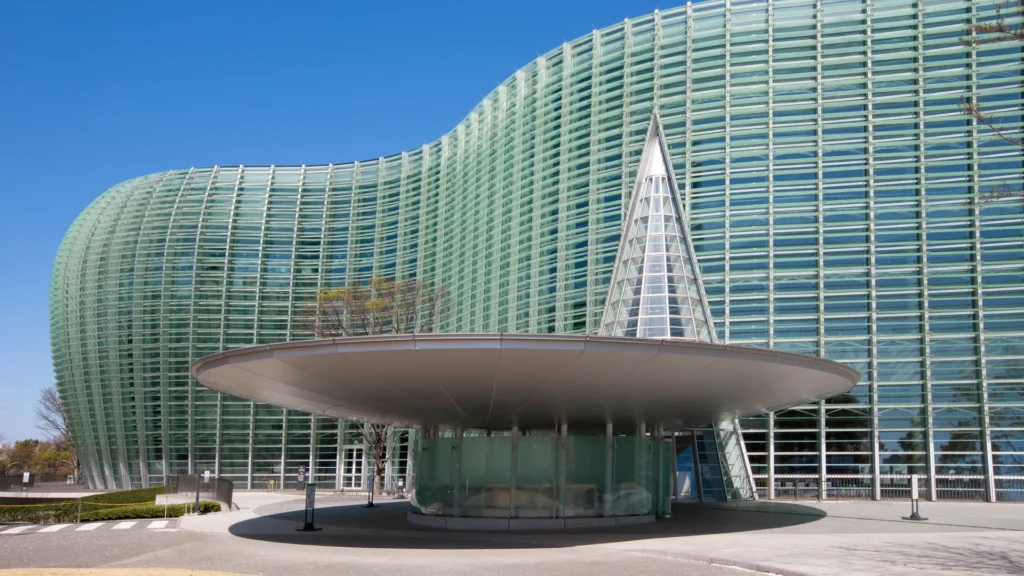 The concept is "an art museum in the forest", and there are museum shops, restaurants , cafes etc. inside the building . It is directly connected to Nogizaka Station on the Tokyo Metro Chiyoda Line, so you can easily drop by.
You can see the beauty of modern architecture calculated so much that the building itself can be called a work of art. There is no doubt that you will be amazed by the beauty of iron and glass. 
7. Tokyo International Forum / Tokyo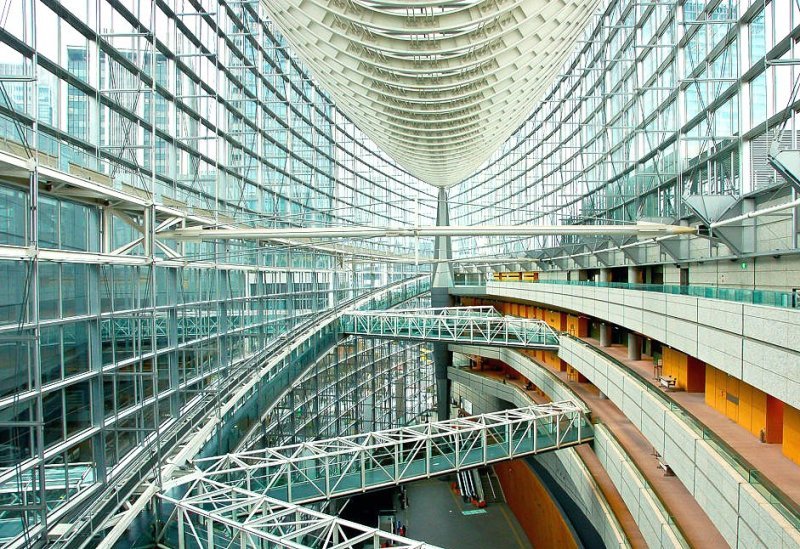 "Tokyo International Forum" is a public cultural facility with shops, restaurants, art museums , etc., and various events are held.
Imagine a magnificent glass atrium hall inspired by a "ship" theme. Its impressive structure allows you to marvel at its grandeur and admire its intricate details. This stunning glass building serves as a perfect backdrop for photos, especially on sunny days when you can bask in the warmth of the sun streaming through. It's a photo spot that beautifully captures the essence of sunlight.
8. Sunny Hills Minami Aoyama / Omotesando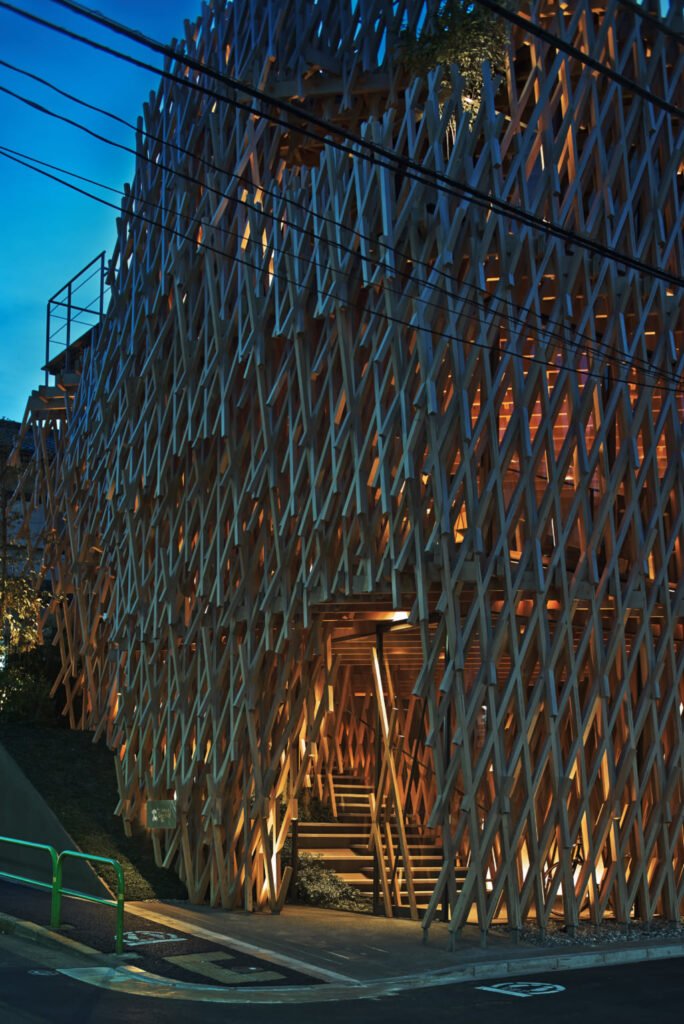 Taiwanese pineapple cake is a popular shop, but the design is very unique and it is attracting a lot of attention. It is carefully made by craftsmen using a traditional braiding method called "Jigoku Gumi".
You'll be amazed by the one-of-a-kind design both inside and out. It was specifically created to give city dwellers a taste of the forest, a refreshing escape from the concrete jungle. So why not unwind in this urban oasis and enjoy a peaceful retreat in the heart of the city?
9. Harumi Passenger Ship Terminal / Toyosu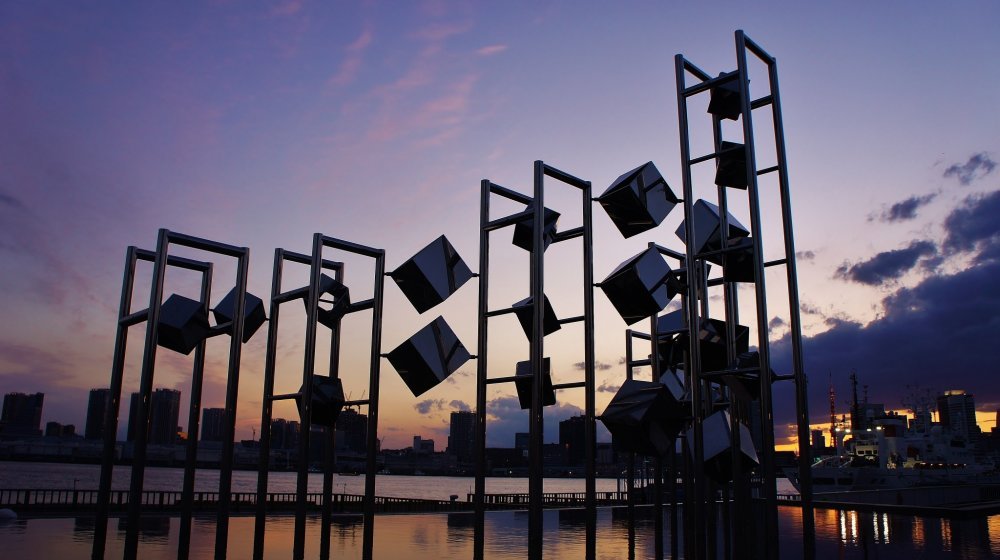 Harumi Passenger Ship Terminal, one of the Tokyo Port passenger ship terminals around Toyosu. The terminal plays the role of a water transportation station that supports domestic and international boat trips, and is also famous for its beautiful night view.
A must-see spot at the Harumi Passenger Terminal is Fuubai Ginran, a work that combines large and small boxes in the city on Yagura. Regardless of day or night, it reflects its appearance on the surface of the water and shows a beautiful shape. The silhouette that overlaps with the superb view in the background is also beautiful.
10. Tokyo Gate Bridge / Tokyo Bay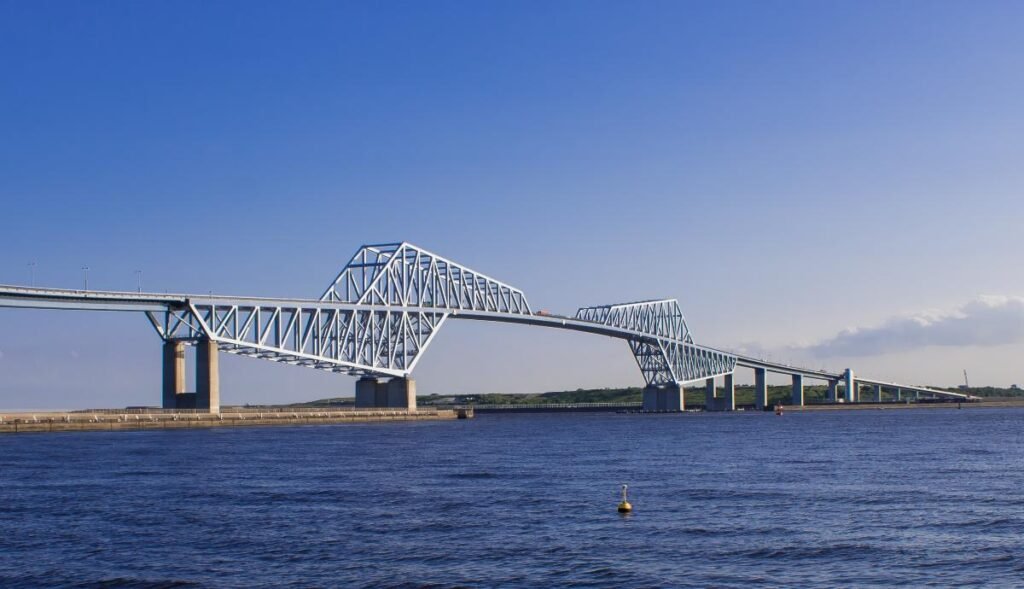 "Tokyo Gate Bridge", which boasts a total length of about 2,600 meters and a height of about 80 meters above the sea. The "Tokyo Gate Bridge" connects Jonanjima in Ota Ward and Wakasu in Koto Ward, and from "Wakasu Seaside Park" you can go up on the sidewalk and overlook the port of Tokyo.
It is recommended to look at it from a distance, but I especially recommend to admire it at dusk. At sunset, the salmon pink that fills the surface of the water transforms it into a romantic date spot.
11. Apple Store Omotesando / Omotesando
This shop, which faces the fashionable street of Omotesando ,has a transparent design with a clear glass wall. The point is that the central apple logo glows at night.
In the center is a stylish and sleek spiral staircase leading to the basement. The transparent design of this shop is similar to the store in New York.
12. Tokyu Plaza Omotesando Harajuku / Harajuku
At Tokyu Plaza Omotesando Harajuku, there's an escalator adorned with multi-faceted mirrors. These mirrors create a mesmerizing display of reflections, capturing the diverse images of people riding the escalator. It's like a little work of art, a kaleidoscope in motion.
Located in the bustling city, this escalator is not only visually captivating but also conveniently accessible. It might just be the simplest and most photogenic spot to visit, making it a must-see spot for anyone looking to capture memorable moments
13. National Stadium / Sendagaya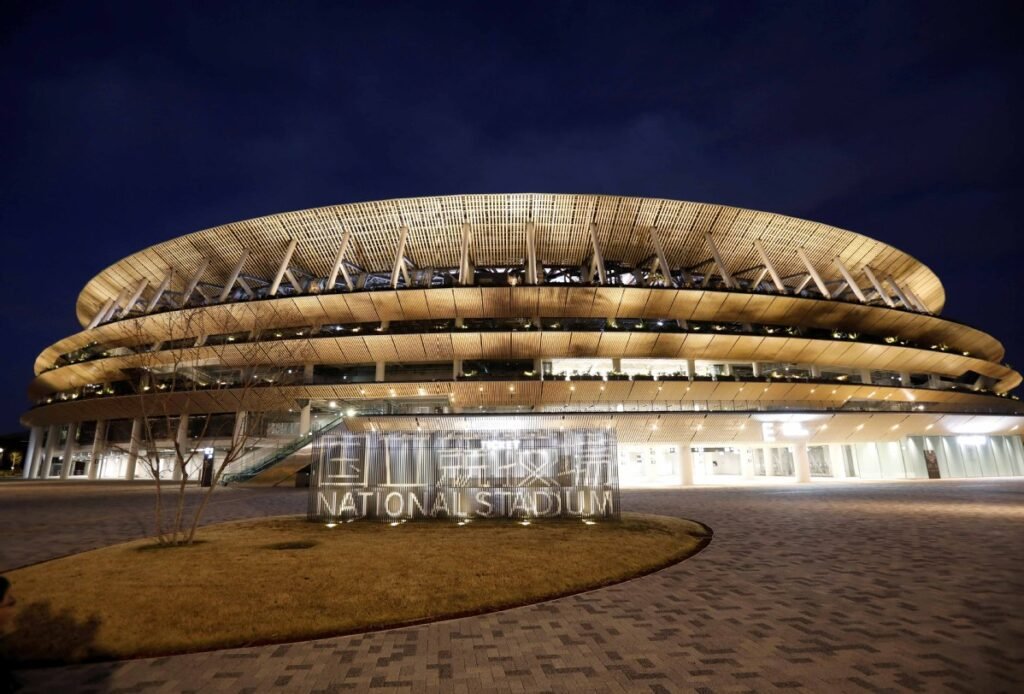 The National Stadium was finished in November 2019. It was constructed specifically for the Tokyo Olympics and designed by Kengo Kuma. What sets it apart is its distinctive round shape, adorned with lush greenery, making it truly captivating.
While it's not possible to go inside and explore the building at the moment, you can still appreciate its grandeur from a nearby walkway. Just gazing at it from a distance is enough to leave a lasting impression, as it evokes a sense of the future. So, if you happen to be in the Sendagaya area, why not take a moment to admire the National Stadium?
WATCH ALSO:
---