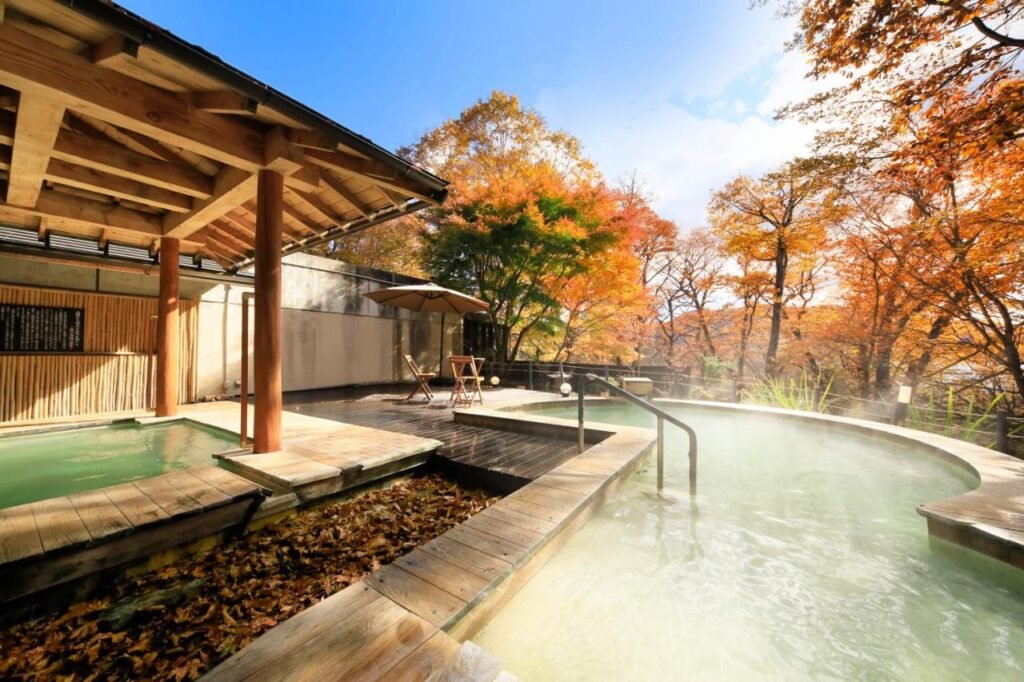 When it's really hot in Japan during the summer, you might want to visit a summer resort to cool down and relax in the refreshing air. If you're wondering which summer resort is really cool, the one with beautiful nature and hot springs will help you feel better and relieve your summer fatigue.
Find out all about 6 Best Summer Destinations In Japan:
Table of Contents

1. Okunikko, Tochigi Prefecture
After climbing Irohazaka, Lake Chuzenji and Senjogahara are the perfect little-known summer resorts to refresh in nature! You can feel the cool negative ions while visiting the three famous waterfalls in Oku-Nikko, such as Kegon Falls, Ryuzu Falls, and Yudaki Falls. At Yumoto Onsen, which is at an altitude of 1500m, you can enjoy the milky white cloudy water in the coolness.
Recommended hotels and ryokans near Oku-Nikko
Hotel Shikisai
Hotel Shikisai, which boasts a milky white sulfur spring, is a new Japanese-style resort ryokan built on 10,000 tsubo of land at the foot of Mt. Nantai. Their kaiseki cuisine use only seasonal ingredients and their natural hot spring is so relaxing. You can also enjoy summer resort sightseeing such as hiking around the hotel.
Yumoto Itaya

This is a hot spring inn that combines 250 years of tradition with innovation. There are also hiking trails in the nearby area, so how about enjoying nature at a summer resort? After soaking in the milky white hot springs, you can enjoy their specialty seasonal kaiseki cuisine.
2. Tochigi Prefecture Nasu Plateau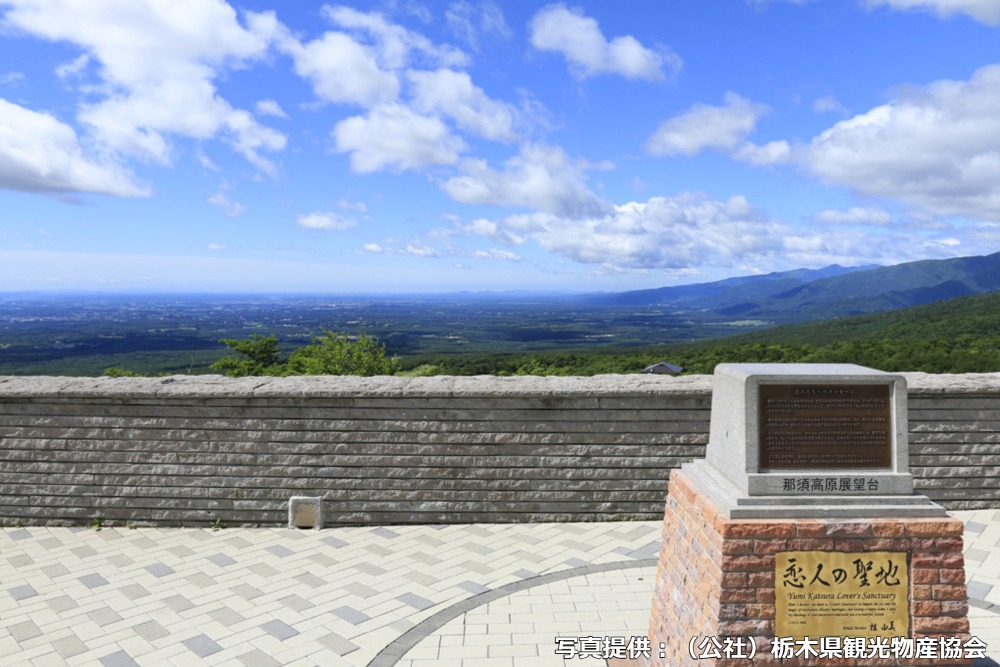 In addition to nature-rich plateaus, Nasu Kogen is a summer resort with plenty of sightseeing spots such as zoos, ranches, and amusement parks. Recommended for families and groups! Traveling to various summer resorts by private car or rental car is recommended.
Recommended hotels and ryokans near Nasu Kogen
Hotel Epinard Nasu
A resort hotel built on a site of approximately 50,000 tsubo overlooking the Nasu mountain range and the Kanto Plain. You can also experience various activities such as pottery and soba making. Recommended for a wide range of people, such as couples and families.
Hotel TOWA Pure Cottage
It is located in the Nasu plateau with good access from the Tokyo metropolitan area. With cottages, rental villas, and glamping rooms available, it's the perfect place to enjoy the nature of a summer resort. Pet-friendly rooms are also available. Adjacent Nasu Highland Park offers free admission during your stay.
3. Karuizawa, Nagano Prefecture
Karuizawa has become synonymous with summer resort tourism. There are many retro buildings, so it is also recommended for those who like architecture and museums. You can enjoy the cool nature, enjoy shopping at the outlets and Harunire Terrace, or walk around the city for sightseeing.
Recommended hotels and ryokans near Karuizawa
Mampei Hotel
A classic hotel with history and tradition. You can enjoy forest bathing in the villa area behind the hotel, and the Kyukaruizawa Ginza-dori is within walking distance It's lined with little shops selling various things from local sweets, ice creams and artefacts. At the hotel's cafe terrace, you can eat the traditional "apple pie" that has been a favorite for many years.
Karuizawa Prince Hotel West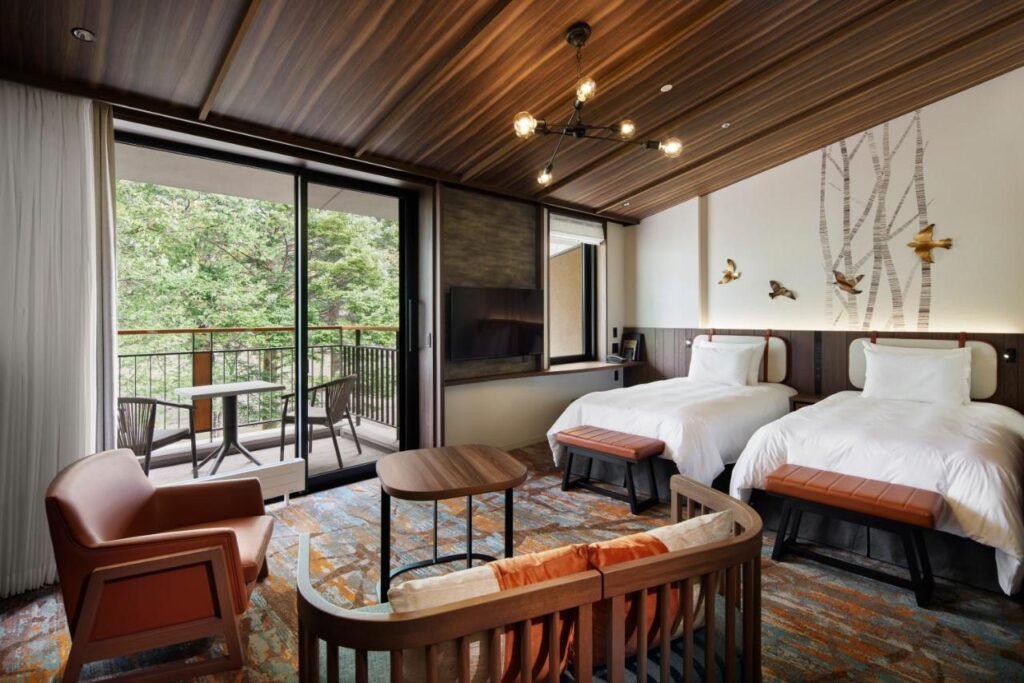 Suitable for summer resort Karuizawa, there are golf courses and tennis courts. There are a wide range of rooms from twin types to cottages, so it can be used by couples, married couples, and trips of three generations.
4. Kiyosato and Yatsugatake
Yatsugatake straddles Nagano Prefecture and Yamanashi Prefecture, and the Kiyosato Plateau spreads out at the southern foot of the mountain. In this area surrounded by rich nature, you can enjoy activities such as horseback riding and kayaking, as well as summer resort sightseeing with amazing views! Why don't you spend the night at a resort hotel or a hot spring and heal yourself from the summer fatigue in the cool plateau?
Recommended hotels and ryokans near Kiyosato and Yatsugatake
Kiyosato Kogen Hotel

A sky resort hotel located at an altitude of 1500m. You can enjoy stargazing at the observatory on the roof. It can get cool at night even in the summer, so we recommend bringing a light jacket. It is recommended as a little-known summer resort that is easily accessible from the Kanto region.
Kiyosato Kogen Highland Hotel

A small hotel in the woods. You can take a walk in the courtyard, enjoy forest bathing during the day, and enjoy the starry sky at night. For meals, you can enjoy authentic French cuisine in a restaurant with a retro atmosphere. It is recommended for those who want to spend a leisurely time surrounded by nature in a summer resort.
5. Hokkaido Furano
Furano, a summer resort, is the best season. It is an area where you can enjoy Hokkaido-like scenery, such as majestic mountains, endless straight roads, and lavender fields. It is recommended to enjoy sightseeing in Furano by driving.
Recommended hotels and ryokans near Furano
Shin Furano Prince Hotel


Furano's only large-scale resort hotel in harmony with nature. There are plenty of facilities in the hotel, such as activities and relaxation facilities, that can be enjoyed by children and adults alike. On the premises, there are also the "Kaze no Garden" and the "Coffee Forest Clock" that were used as the stage for dramas.
6. Aomori Oirase and Lake Towada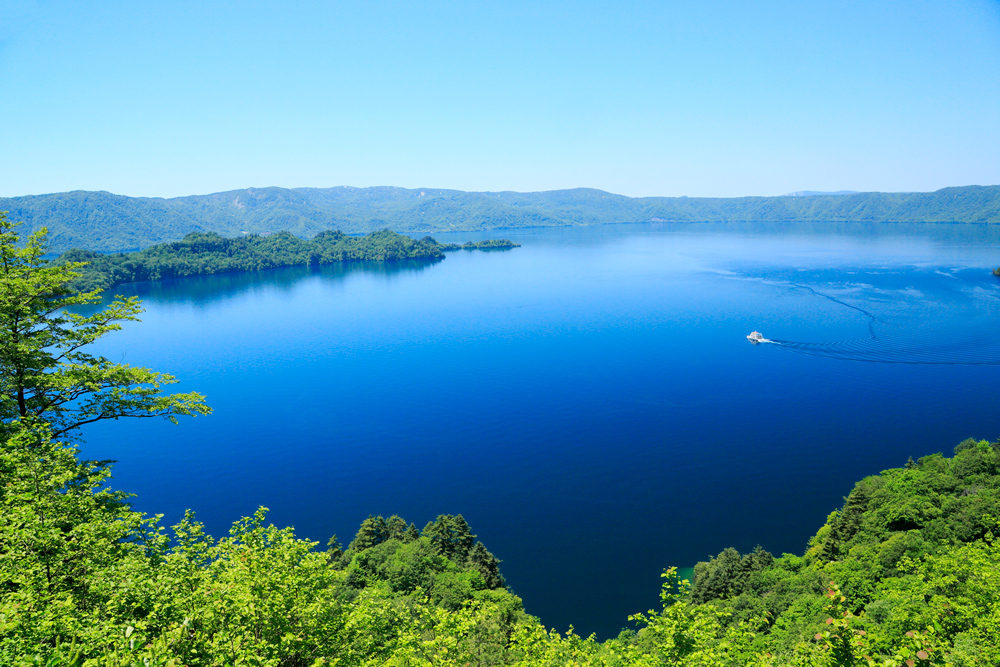 In the Oirase area of ​​Aomori Prefecture, there is a beautiful greenery that stretches out in front of you and the Oirase Stream with the cool and relaxing sound.  If you walk along the small path from Lake Towada/Yasumiya, you will find the majestic Towada Shrine. The "fortune-telling place" where you can tell whether your wish will come true… Your body and mind will be refreshed by being wrapped in a lot of negative ions.
Recommended hotels and ryokans near Oirase and Lake Towada
Hoshino Resorts Oirase Keiryu Hotel

The only resort hotel built on the banks of the Oirase Gorge, one of Japan's most scenic spots. It is packed with programs that allow you to enjoy the most beautiful and cool mornings in Oirase, as well as base for mountain hiking.
---