In this blog post, we'll take you on a journey through the best spas in Tokyo, where ancient Japanese traditions meet modern wellness practices. Whether you're a local looking for a weekend escape or a traveler seeking solace amid the urban chaos, these spas offer a haven of tranquility that will leave you refreshed, revitalized, and ready to take on the world. Join us as we explore the ultimate list of best spas in Tokyo:
Table of Contents
1. Olive Spa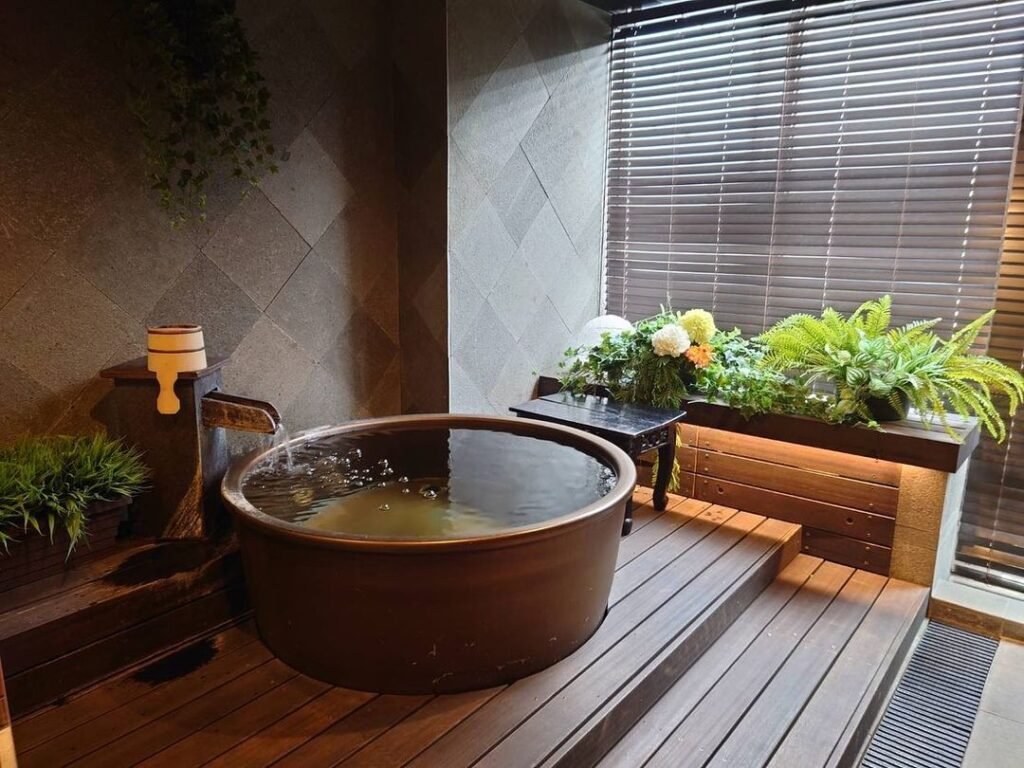 Olive Spa is a chain of spas based in major cities across the country and in different parts of Tokyo specializing in treatments using Mount Fuji lava rock , an age-old tradition practiced in the villages surrounding the famous mountain. The stones used, highly mineral and rich in negative ions, hold a very strong therapeutic power to evaporate tension points in the body, promote the elimination of toxins and help recover from physical and mental fatigue. To make the most of the experience offered by the Olive Spa, we recommend that you go to one of the brand's addresses in Nishi-Azabu and benefit from the Ukkari program, three hours of total relaxation including 1h30 of treatment and 1h30 of use of the heating table with quasi-mystical virtues.
Olive Spa is a chain of spas found in major cities across the country and various parts of Tokyo. They specialize in treatments using Mount Fuji lava rock, a tradition that's been practiced in the villages near this famous mountain for a long time.
These special stones are packed with minerals and negative ions, which have powerful healing properties. They're great at melting away tension in your body, helping your body get rid of toxins, and aiding in the recovery from both physical and mental fatigue.
For the best experience at Olive Spa, you should visit one of their locations in Nishi-Azabu and try their Ukkari program. It gives you three hours of complete relaxation, including 1.5 hours of treatment with these unique lava rocks and another 1.5 hours using a heating table known for its almost magical benefits. It's a fantastic way to unwind and rejuvenate.
Grandia 2,3F Nishiazabu 4-22-7 Minatoku Tokyo, 106-0031, https://www.olivespa.co.jp/
2. Chi The Spa At Shangri-La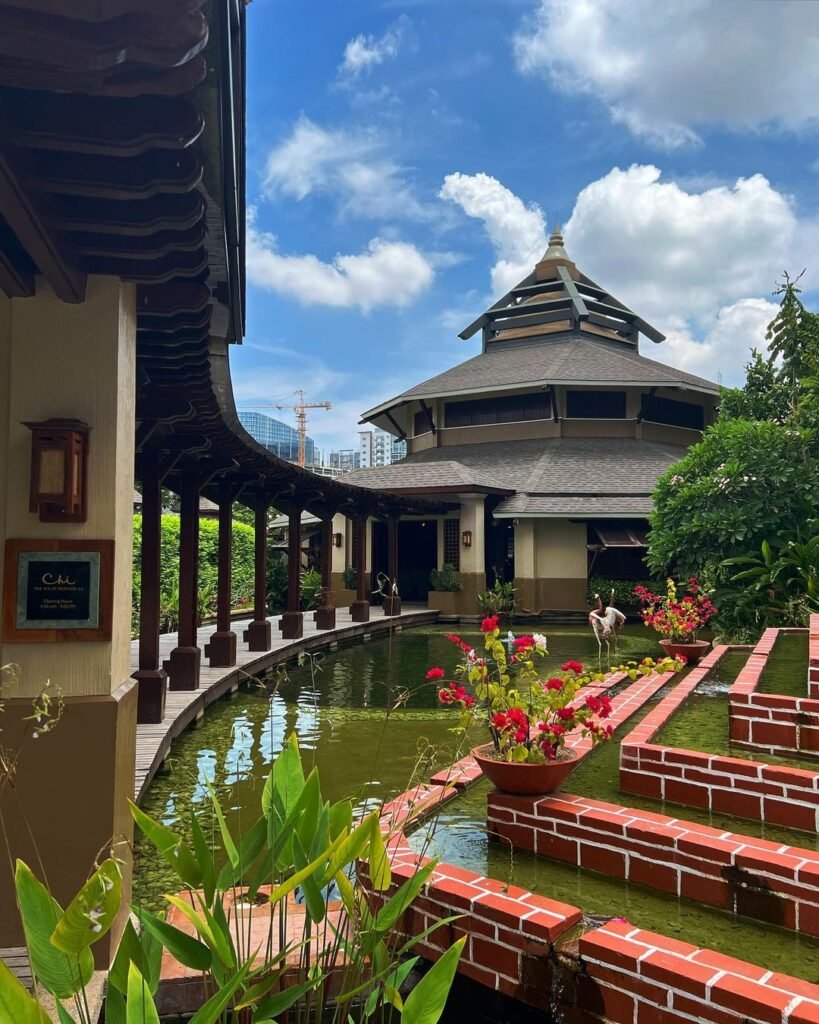 Located on the 29th floor of the Marunouchi Trust Tower, the Chi at the magnificent Shangri-La Tokyo palace is among the top luxury spas in the Japanese capital.
As soon as you step out of the elevator, you'll feel a relaxing and intimate atmosphere. The private spa cabins are incredibly well-equipped and offer breathtaking views of the city, especially at night. The service here is discreet, courteous, and extremely professional, adding to the exceptional experience.
What makes this place truly outstanding are the treatments. They're based on traditional Chinese concepts that focus on "ch'i," which is the universal life force governing well-being and vitality. The aim is to help this energy flow freely in the body, promoting inner peace and balance between the body and mind. Whether you follow this worldview or not, one thing is clear: the treatments here are incredibly enjoyable.
And the best part? The spa also gives you access to the hotel's Health Club, including a spectacular 20-meter swimming pool that feels like you're swimming amidst the illuminated buildings of the district. It's a truly luxurious experience.
Marunouchi Trust Tower Main, 1-8-3 Marunouchi Chiyoda-ku, Tokyo, https://www.shangri-la.com/tokyo/shangrila/health-leisure/chi-the-spa/
3. Spa LaQua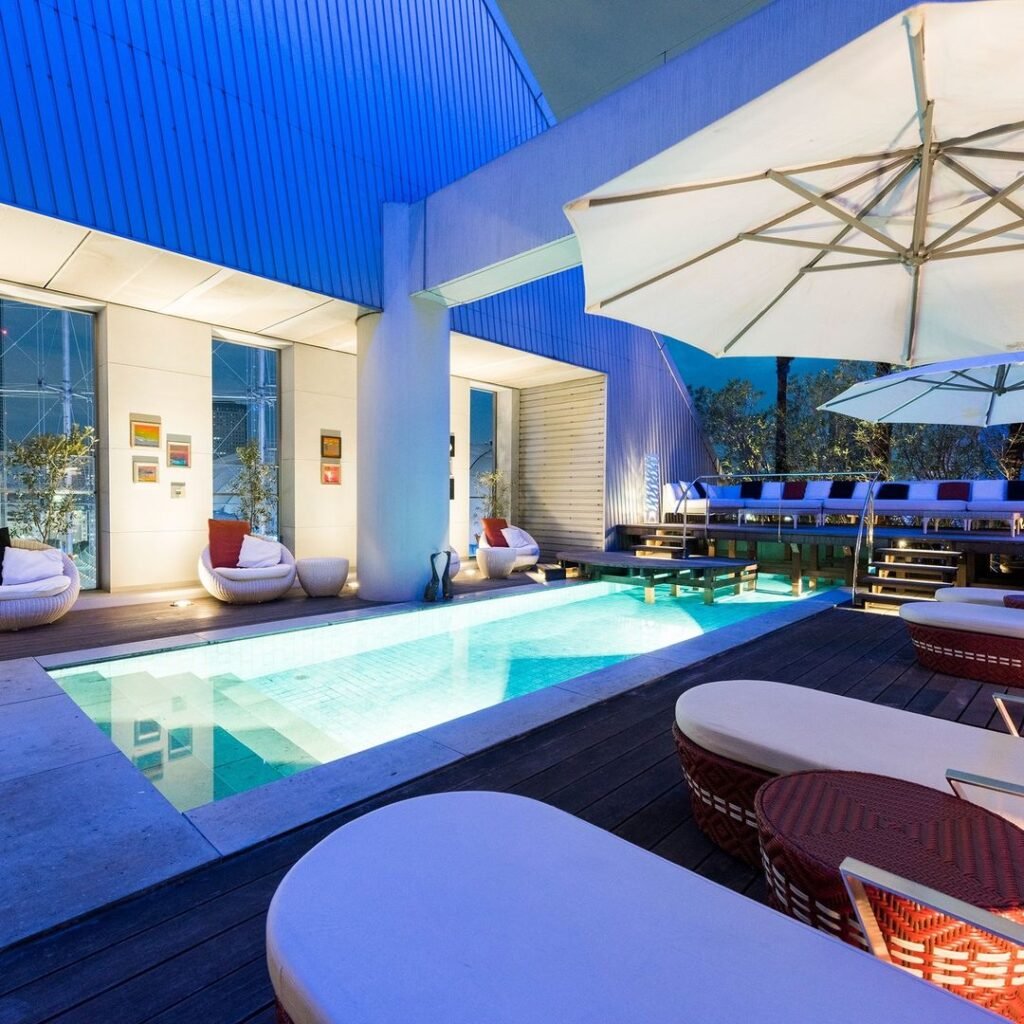 Located within the extensive Tokyo Dome City entertainment complex, which boasts a stadium, a shopping mall, an amusement park, and a hotel, Spa LaQua is a great choice for those who want to experience the Japanese bath culture while staying in the heart of the city and enjoying comprehensive facilities.
In this expansive space, Spa LaQua, which sources its water from 1,700 meters underground, offers all the amenities you'd expect from such an establishment. You'll find various baths, including an outdoor "rotemburo," whirlpool baths, dry and wet saunas, a relaxation area, and massage services provided by skilled therapists.
While it may not be the most traditionally charming Japanese spa, Spa LaQua excels in providing a high level of comfort and a spacious environment that's perfect for relaxation. What's more, it's open 22 hours a day, ensuring you have plenty of time to enjoy its offerings.
1-1-1 Kasuga, Bunkyo, Tokyo 112-0003, https://www.laqua.jp/en/
4. Nagomi Spa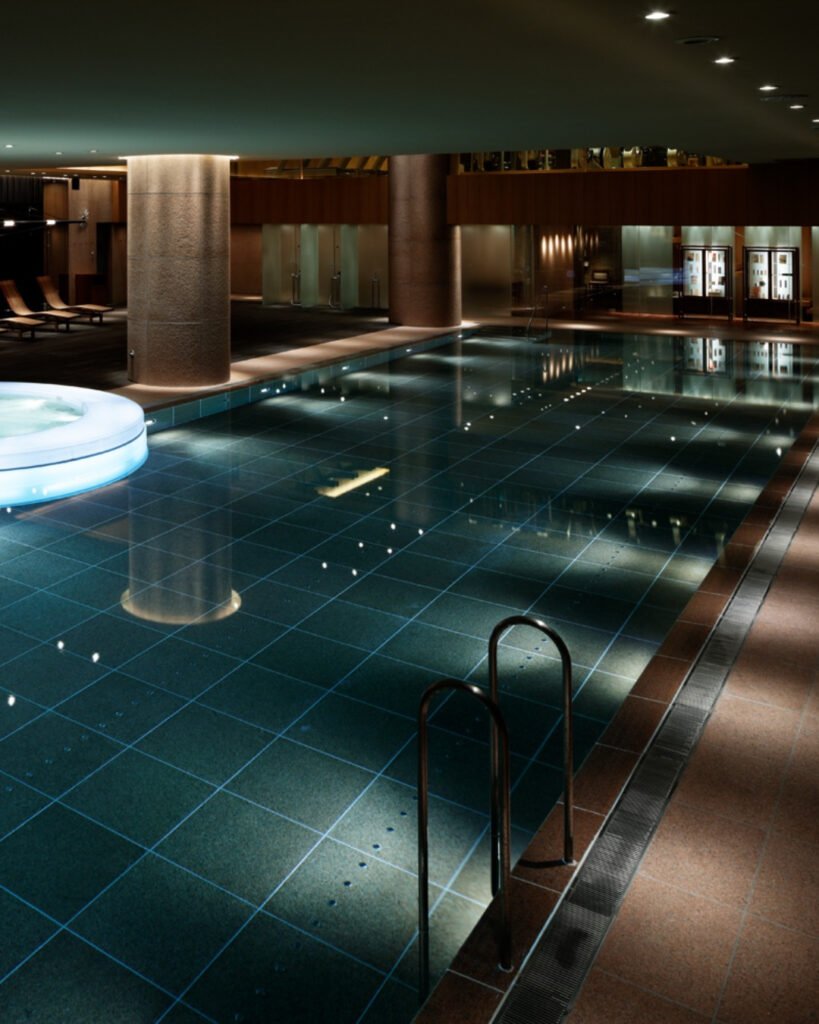 The Grand Hyatt Tokyo is undoubtedly one of the most stunning modern palaces in the city, and it's home to Nagomi, an exceptional spa that I highly recommend for anyone seeking a top-notch relaxation experience.
If possible, try to arrive an hour before your scheduled treatment time so you can fully enjoy the spa's luxurious facilities. Among them is a stunning swimming pool crafted from red Chinese granite and a jacuzzi with carefully designed lighting to enhance your skin's appearance. The rich, dark wood flooring adds to the overall warmth of the place.
Next, you'll meet the experienced team led by Chieko Kobayashi to help you select the perfect treatment. If you're unsure which one to choose from the wide range of options, don't worry. Just explain how you're feeling, and they'll tailor a personalized treatment to suit your needs. After your treatment, you can unwind in the aptly named relaxation room, where you can enjoy fresh fruit juices and light snacks to recharge before facing the real world again.
From start to finish, it's a comforting and soothing experience that you won't forget.
6-10-3 Roppongi, Minato-Ku, Tokyo 106-0032, https://www.hyatt.com/en-US/spas/Nagomi-Spa-and-Fitness/home
5. Shimizi-Yu
The Minami Aoyama Shimizi-Yu is a simple and unpretentious sentō, following the purest Japanese tradition, and it has been around for a century.
For a fixed price of 1,200 yen, you get access to all the facilities this place has to offer: herbal baths, whirlpool baths, carbonated fresh water baths, cold water baths, and a traditional Finnish sauna. Everything is kept extremely clean, the staff is polite and professional, and like any reputable sentō, Shimizi-Yu provides customers with various additional services, including cold drinks (including Belgian beers!), snacks, toiletries, and even clean clothes.
It's a no-frills, authentic Japanese bathing experience.
3-12-3 Minami-Aoyama, Minato, Tokyo, https://shimizuyu.jp/
6. Yumorinosato Onsen
The Yumorinosato Onsen, located to the west of the city, is surprisingly accessible. It's just a short 17-minute ride from Shinjuku to Chofu station via the Keio Line. And to make things even easier, there's a Yukari shuttle from the station that will take you to the onsen and back, saving you from a long walk.
When you arrive, you'll find a delightful onsen that strictly follows the principles of feng shui. There are around a dozen baths available to the public, including many outdoor rotemburo. These baths even provide guidance on how to position yourself to maintain the flow of energy.
But what truly sets Yumorinosato apart is its beautiful location in a Japanese garden, creating a serene and picturesque atmosphere. With an affordable entry fee and excellent dining options, Yumorinosato Onsen is a fantastic choice for a relaxing and faultless experience.
2-12-2 Jindaiji-Motomachi, Chofu, Tokyo, https://www.yumorinosato.com/
7. The Spa at Mandarin Oriental Tokyo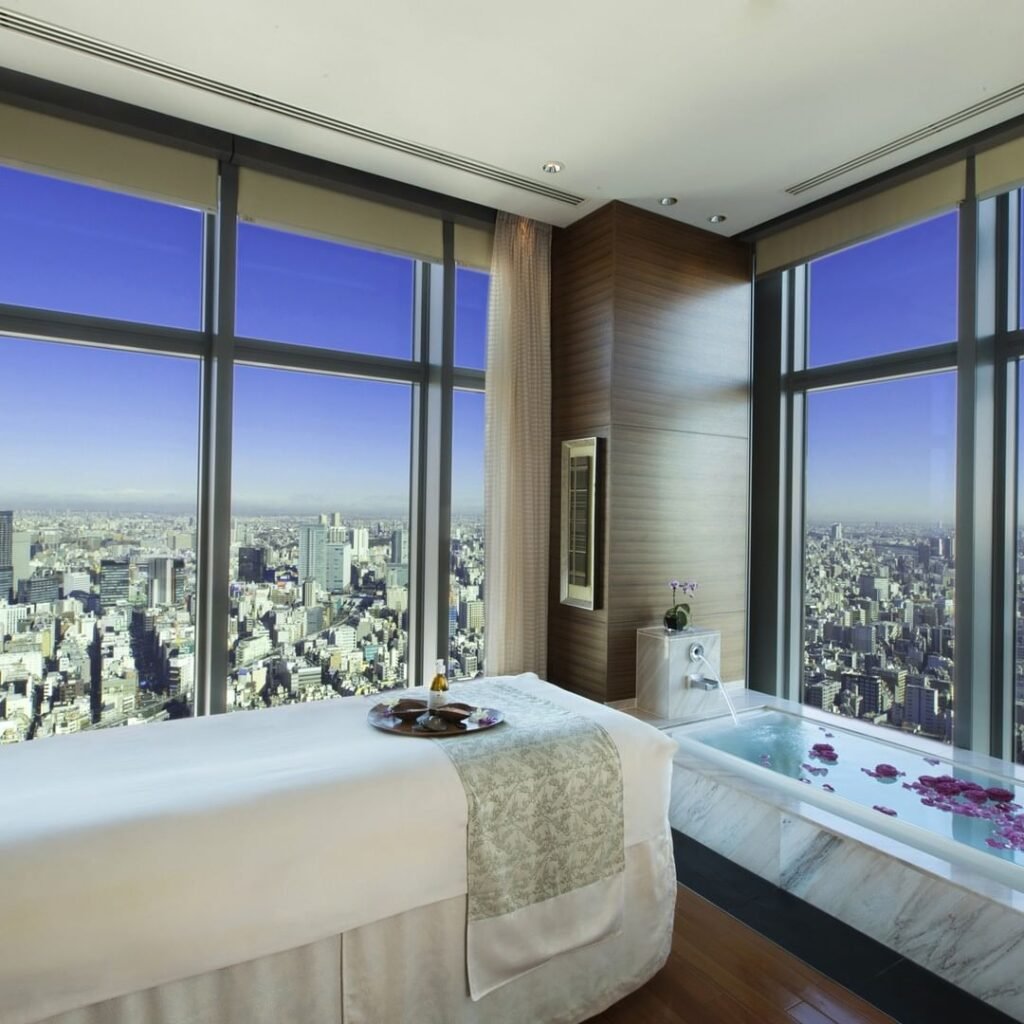 Upon entering the magnificent Mandarin Oriental and making your way to the 37th floor via a dedicated elevator, you'll discover the hotel's spa, a true oasis of tranquility suspended amidst the city's clouds. This spa offers a stunning decor, a soothing atmosphere, and a team of highly skilled therapists, making it rightfully one of the country's most beautiful spas.
The five private spa suites are exceptionally luxurious and provide breathtaking views of the city. The contrast between the bustling and noisy city you leave behind and the serene ambiance of the spa is truly striking.
Consider planning some time before or after your treatment to enjoy the various facilities available to guests. These include an amethyst hammam, a glazed sauna with a view, and a 25-meter swimming pool. They all add to the exceptional experience for the spa's fortunate visitors.
2-1-1 Nihonbashi Muromachi, Chuo-ku, Tokyo 103-8328, https://www.mandarinoriental.com/fr/tokyo/nihonbashi/spa
8. Mizuki Spa at Conrad Tokyo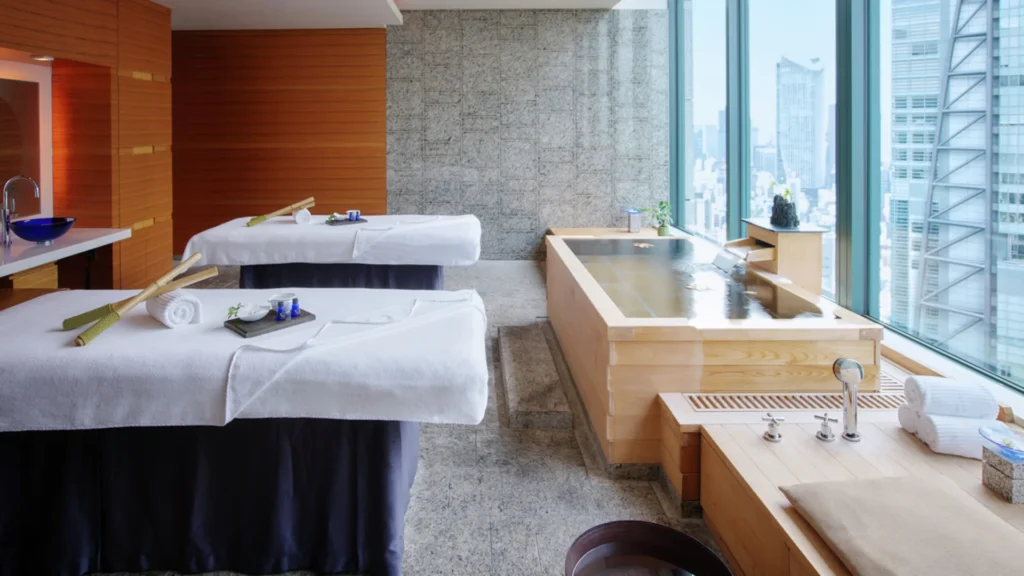 The Mizuki Spa is one of those "sky-high" spas in the city, located on the upper floors of some of the most beautiful hotels. It offers a striking contrast between the serene atmosphere within and the breathtaking views of the endless megalopolis outside.
What makes this spa particularly special is its 25-meter long swimming pool and its ten treatment cabins, all of which have large windows offering a splendid backdrop while you receive your treatments from the skilled therapists. Couples will especially enjoy the suite reserved just for them, featuring luxurious amenities and a private jacuzzi for relaxation before or after their treatment.
Whether you're staying at the Conrad Tokyo or not, the Mizuki Spa is highly recommended for an unforgettable spa experience.
105-7337, Tokyo, 1-9-1 Higashi-Shinbashi, Minato-ku, Tokyo, https://www.hilton.com/en/hotels/tyocici-conrad-tokyo/spa/
---