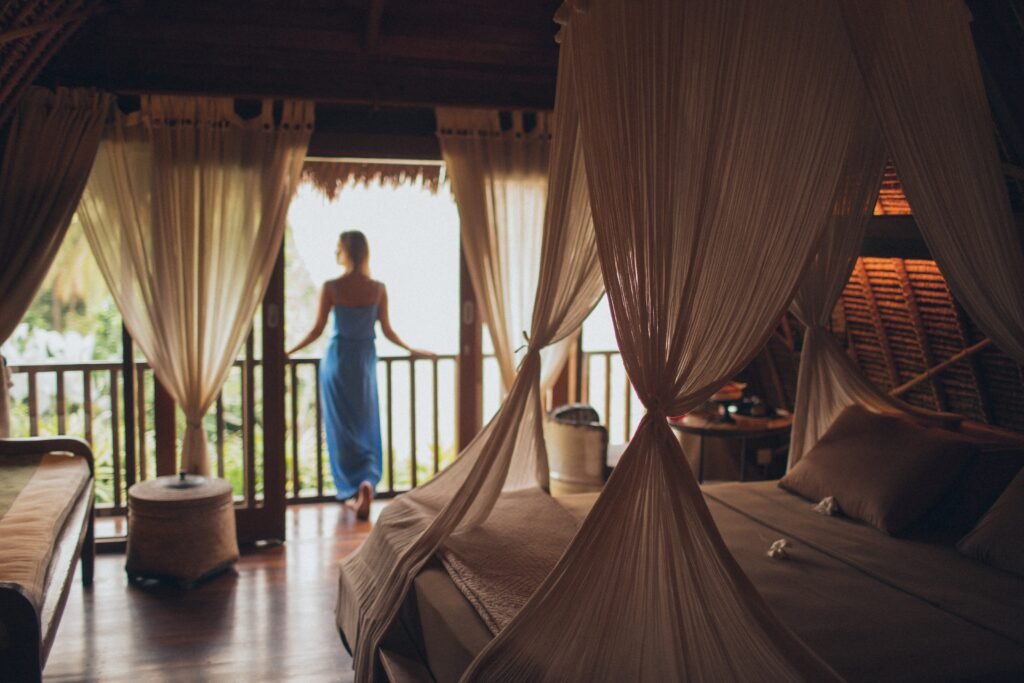 Discover the top 10 hotels in Tokyo that offer both affordability and style. From sleek design hotels to cozy and modern these accommodations will make your stay in Tokyo a memorable one without breaking the bank.
Here, you can take a look at the list of 10 affordable and stylish hotels in Tokyo that are real gems:
Table of Contents
1. HOTEL THE KNOT TOKYO Shinjuku
If you're looking for a budget-friendly hotel that offers great artistic look, we highly recommend "HOTEL THE KNOT TOKYO Shinjuku". This hotel is conveniently located in Shinjuku and offers affordable prices without sacrificing style. The lobby has an artistic New York-inspired ambiance, making it hard to believe you're staying at a budget hotel. Moreover, the hotel is situated across from Chuo Park, which boasts beautiful scenery. The guest rooms are decorated with cute colors and offer a comfortable and relaxing atmosphere, making for a peaceful night's sleep. Don't forget to try the freshly baked bread at the hotel's attached bakery for breakfast!
2. HOTEL THE CELESTINE TOKYO SHIBA / SHIBAKOEN
Hotel The Celestine Tokyo Shiba is conveniently located near Shibakoen Station and offers breathtaking views from its windows. With affordable rates, there's no reason not to indulge in a good night's sleep while gazing at the urban scenery of Minato City. Additionally, guests can access the exclusive lounge free of charge, where they can relax in a serene atmosphere surrounded by greenery. Complimentary coffee and soft drinks are also available, making it the perfect spot for a quiet and calming break. This hotel offers luxury hotel-like experiences at affordable price .
3. SEQUENCE MIYASHITA PARK / Shibuya
This hotel opened in 2020 in Miyashita Park, a new landmark in Shibuya. Guests can enjoy a leisurely time while taking in the unique urban scenery of Shibuya. At night, the hotel offers a stunning view of the city from its windows. Additionally, the hotel features a room with two bunk beds that can accommodate up to four people, making it an ideal choice for those looking to have a good time with friends.
4. LANDABOUT TOKYO / Uguisudani
This hotel's interior boasts a colorful and cute atmosphere reminiscent of overseas hotels, making it a popular choice among those seeking an Instagrammable experience. The stylish room interiors are sure to capture the hearts of girls, and the cute amenities only add to the charming atmosphere.
5.HOTEL HISOCA / Ikebukuro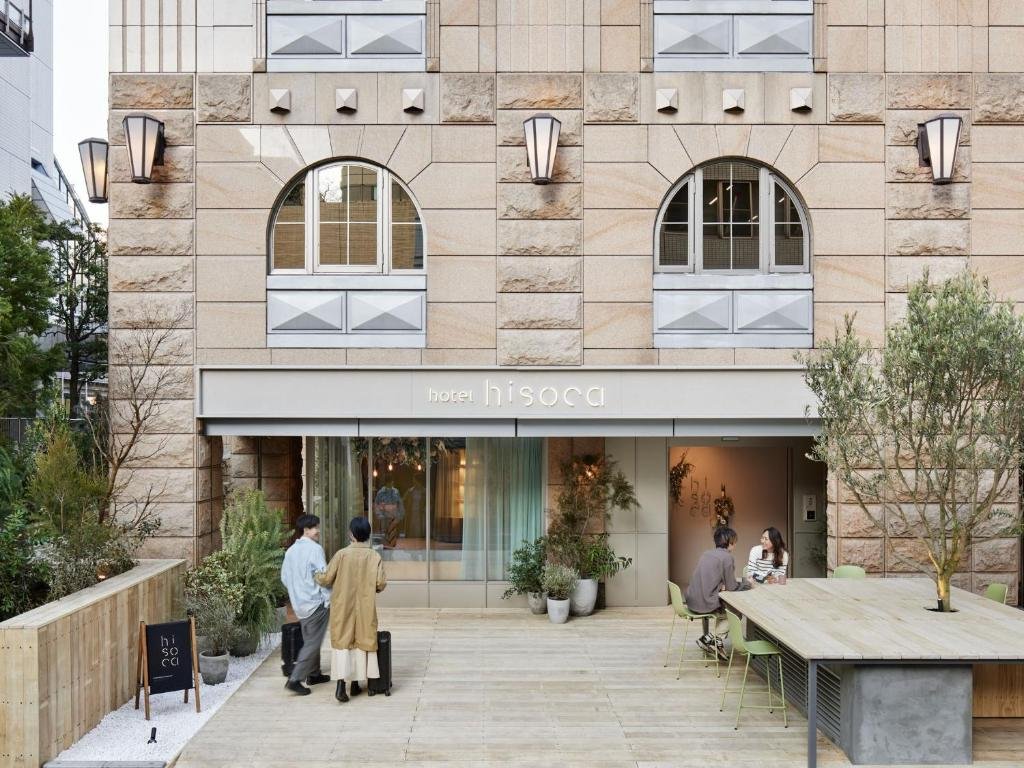 "Hotel Hisoca Ikebukuro" is located just a 2-minute walk from Ikebukuro Station and opened in March 2022. All rooms are equipped with a sauna and a large bathtub, making it an attractive option to experience "totou" in a hotel located in the city center.
The hotel features mist saunas, dry saunas, and even rooms with open-air baths, allowing you to choose the bath time that best suits your preferences. Additionally, the hotel offers room service for breakfast, allowing you to enjoy your meal in the comfort of your own room and spend a relaxing morning in your own space.
6. CITAN HOSTEL / Nihonbashi
CITAN is a hotel located near Bakuroyokoyama Station in the Nihonbashi area. Its charm lies in its simple and comfortable space that emanates modernity. The hotel features a cafe on the first floor and a bar in the basement, allowing you to enjoy a drink before retiring to your room. The hotel offers various room types, including cheap dormitory rooms, twin rooms, and king double rooms, allowing you to choose a room according to your budget and purpose. In particular, the king double room is an open space with large windows that allow natural light to shine in, creating a luxurious atmosphere that is unexpected at such an affordable price.
7. HAMACHO HOTEL TOKYO / Nihonbashi Hamacho
The "HAMACHO HOTEL TOKYO" is located about a 6-minute walk from Hamacho Station on the Toei Shinjuku Line, surrounded by greenery that can make you forget the hustle and bustle of the city. This popular hotel offers a unique "Corner Double Room" with only one room on each floor, providing an open space with windows on one side. Additionally, we highly recommend the restaurant "HAMACHO DINING & BAR SESSiON" located on the hotel's first floor. With the concept of "dining in the city," you can enjoy delicious meals surrounded by stylish interiors and music. From a Japanese and Western buffet breakfast to a lunch menu with a wide variety of options, and even a cafe time, you can enjoy dining in a variety of situations and ways that you like.
8. LYURO Tokyo Kiyosumi / Kiyosumi Shirakawa
LYURO Tokyo Kiyosumi , located in Kiyosumi-Shirakawa. The interior of this hotel is entirely unified in blue, creating a super photogenic space. The corridors with walls and floors painted blue make your heart skip a beat just by walking through them.The interior of the room also has a cute design based on blue, giving it an extraordinary feeling. You can see the Sumida River from the window of your room .
9.EDO SAKURA/ Taito-ku Shitaya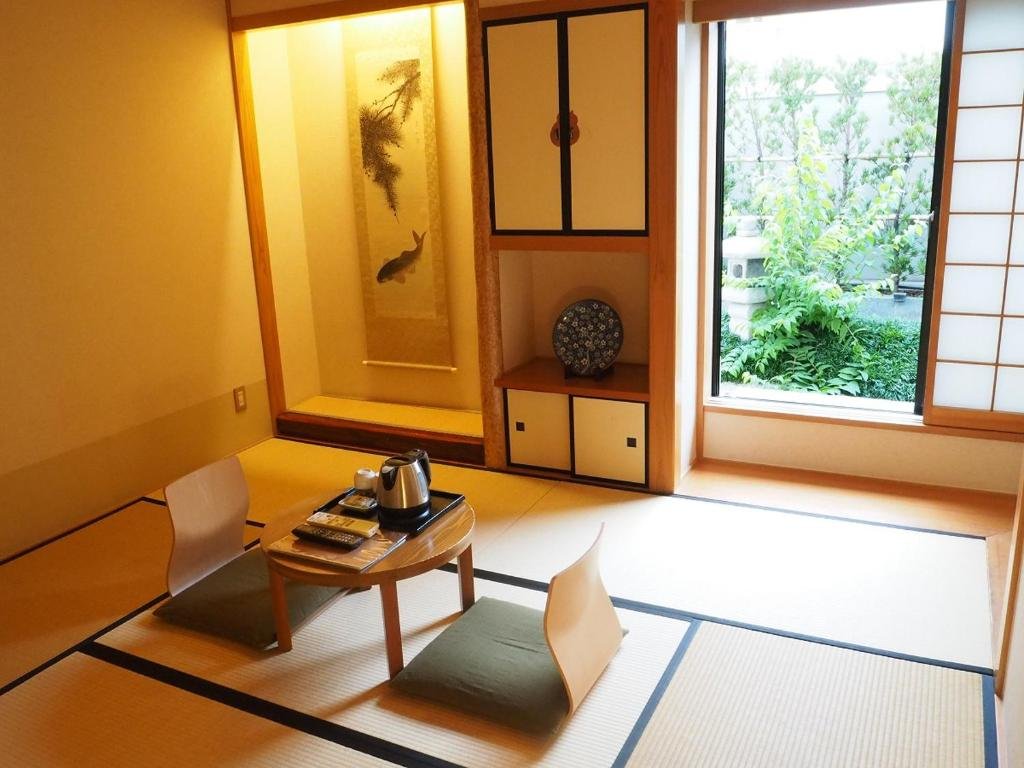 There's something special about "THE EDO SAKURA" Hotel -from the hospitable staff, cozy vibes and quaint Japanese aesthetics to rooms with Japanese futon bedding on tatami (woven-straw) floors. Authenthic Japanese experience…
10. SOTETSU GRAND FRESA TAKADANOBABA / Shinjuku-ku
"SOTETSU GRAND FRESA " is a great hotel with a modern, clean look. The location is good, beds are comfortable and the rooms are soundproof, ensuring a comfortable stay.