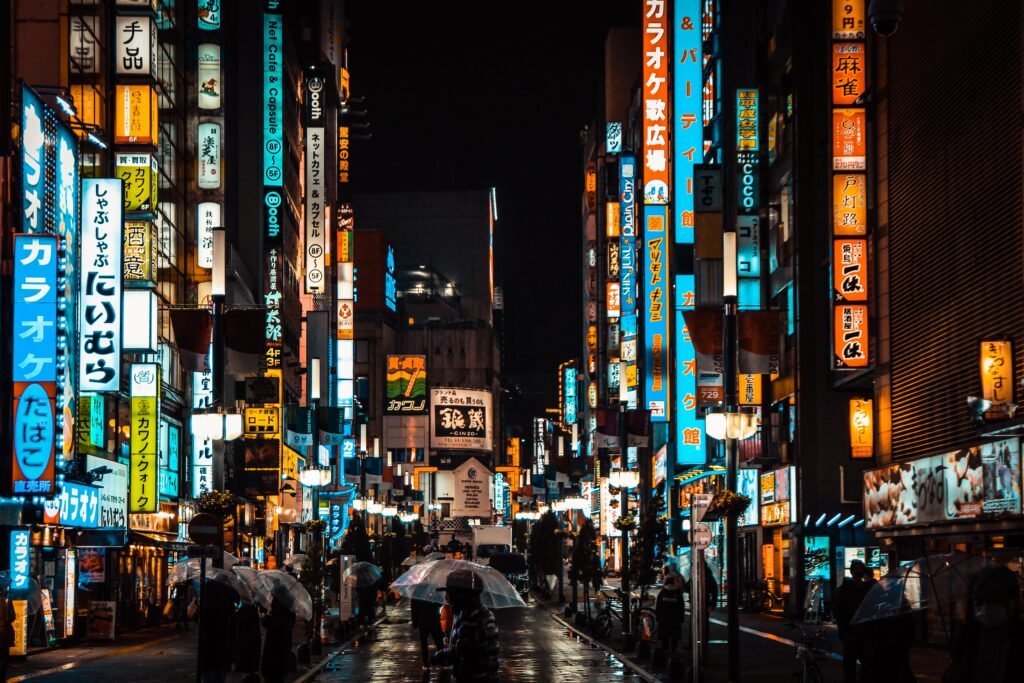 Tokyo's nights offer something for everyone. From the cozy micro-bars in Shinjuku to the trendy clubs in Aoyama and Shibuya, as well as the stunning palace bars, karaoke spots, and traditional Japanese bars, the options are endless. Embrace your nocturnal adventures and seize the opportunity to get to know the local population, forming connections that can create memorable and unexpected experiences during your time in Tokyo.
Table of Contents
1. RED BAR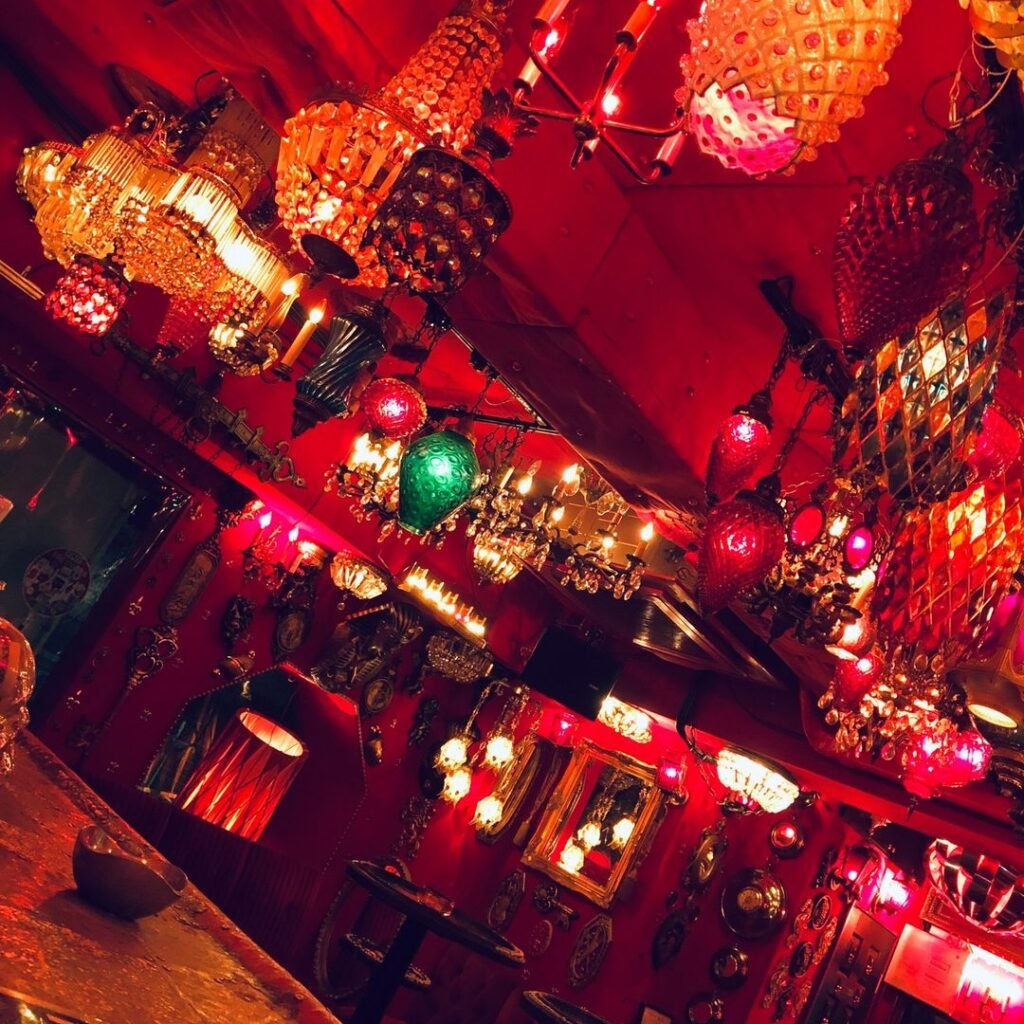 Tucked away on the hill of Miyamasuzaka, just behind Shibuya, lies one of Tokyo's most notable bars. As is often the case in the city, the bar is discreetly marked, making it easy to pass by without noticing.
The Red Bar exudes a chic atmosphere, drawing inspiration from Europe's opulent past with its crystal chandeliers and red fabrics. However, unlike exclusive clubs found in Aoyama, the Red Bar welcomes all visitors, and the drinks are surprisingly affordable, with a glass costing just 500 yen. It's no wonder the bar has gained popularity among both expatriates, of which there are many, and the trendy Tokyoites of Shibuya.
Just remember to adhere to the bar's rules if you wish to avoid the ire of the bartenders. Photography is prohibited, and it's customary to finish your drink before ordering another one. Disregarding these two commandments could lead to an early end to your evening, so it's best to enjoy the experience while respecting the bar's guidelines.
Address: 4 Chome-5-9 Shibuya, Shibuya City, Tokyo 150-0002, Japan
https://www.instagram.com/redbar_2003/?hl=en
2. Bar Nakagawa
Located in a residential area of Shinjuku, not far from Yoyogi Park, Nakagawa is a hidden gem of a bar that perfectly encapsulates the intimate and exclusive Japanese venues that Tokyo is known for. Step into the vaulted room, where only seven seats are available, all lined up at the bar. Here, you can experience the artistry of the bartenders as they craft inventive and meticulously prepared cocktails. Rare and exceptional alcohols, fresh fruit juices, and the precision of their movements are all part of their daily pursuit of perfection.
The decor of Nakagawa is a fusion of Japanese and Scandinavian influences, with minimalist touches. Some of the lights and furniture have been sourced from Norway and Denmark, adding to the unique atmosphere. The ambiance is further enhanced by a discreet soundtrack of jazz or classical music, perfectly complementing the setting.
Address: Fine-building, 3-25-5, Nishihara, Shibuya-ku, Tokyo 151-0066, Japan
https://www.facebook.com/profile.php?id=100035972182112
3. The Blue Note Tokyo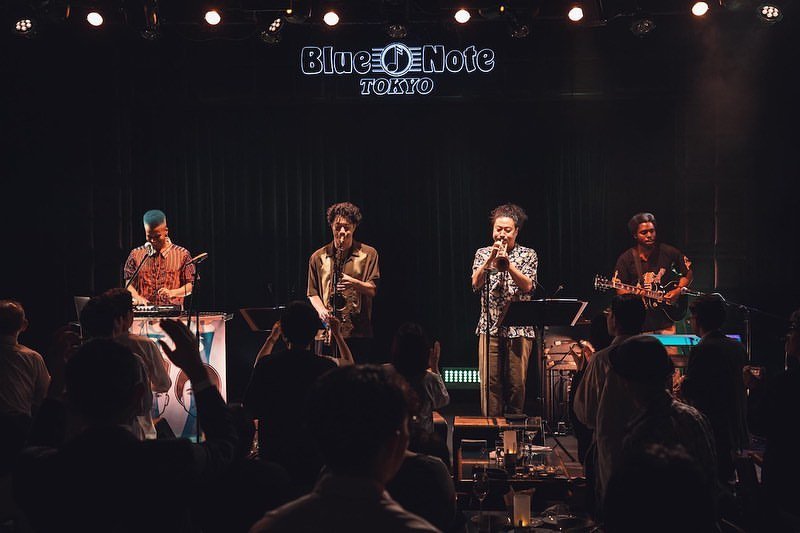 Nestled in the fashionable Aoyama district, the Blue Note Tokyo has established itself as a premier jazz club since its inception in 1988, following in the footsteps of its renowned counterpart in New York's Greenwich Village.
Within its chic and exclusive ambiance, a refine audience gathers to enjoy performances by esteemed Japanese jazz artists and international stars. The stage has welcomed renowned musicians such as Maceo Parker, Chick Corea, Herbie Hancock, Wayne Shorter, and Roberta Flack, alongside Japanese stars like Incognito, Toshiko Akiyoshi, and Hiromi Uehara. The program is thoughtfully selected, encompassing various jazz styles, allowing for fusion sets, Latin rhythms, and soulful voices to captivate the audience. The service at the Blue Note Tokyo is efficient and discreet, ensuring that the music remains the true highlight of the venue.
Due to its popularity, it is essential to make reservations in advance, and the prices reflect the caliber of the establishment.
Address: 6-3-1-6Minamiaoyama, Minato, Tokyo 107-0062, Japan
4. TwentyEight in Conrad Tokyo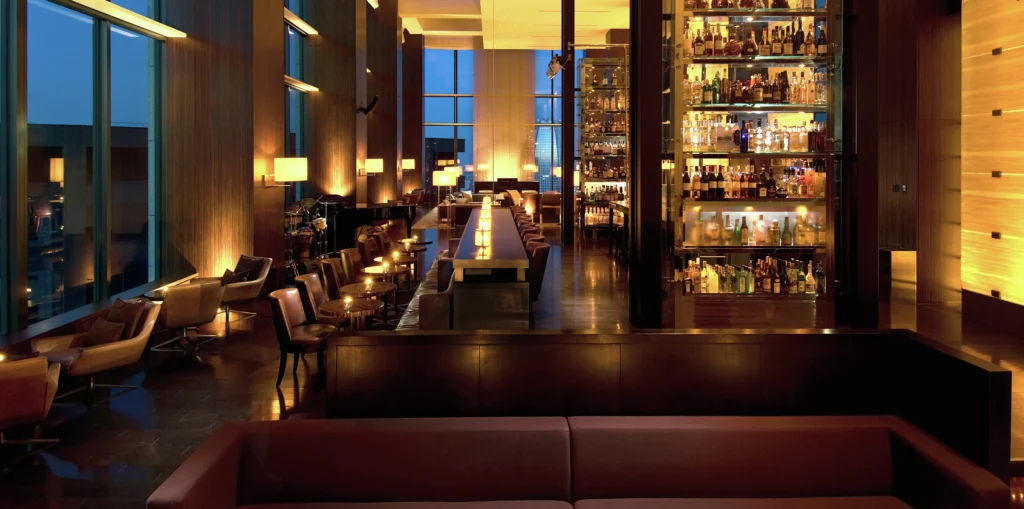 If you find yourself in Tokyo, be sure to make a stop at TwentyEight, even if you're not staying at the hotel.
This elegant bar has a classy jazz atmosphere reminiscent of the renowned New York Bar at Park Hyatt Tokyo. As you sip on expertly crafted cocktails and glasses of wine, you can indulge in the mesmerizing light display of the bustling metropolis through the expansive bay windows. One of the bar's standout offerings is the Te'en Martin, a signature cocktail that perfectly captures the essence of the venue. It combines New Zealand kiwi vodka, Japanese cucumber, shiso flowers, and cardamom seeds, creating a refreshing blend reminiscent of a Japanese garden in a single glass.
Address: 1-9-1 Higashi-Shinbashi, Minato-ku, Tokyo 105-7337, Japan
https://www.hilton.com/en/hotels/tyocici-conrad-tokyo/dining/twentyeight/
5. Super Dommune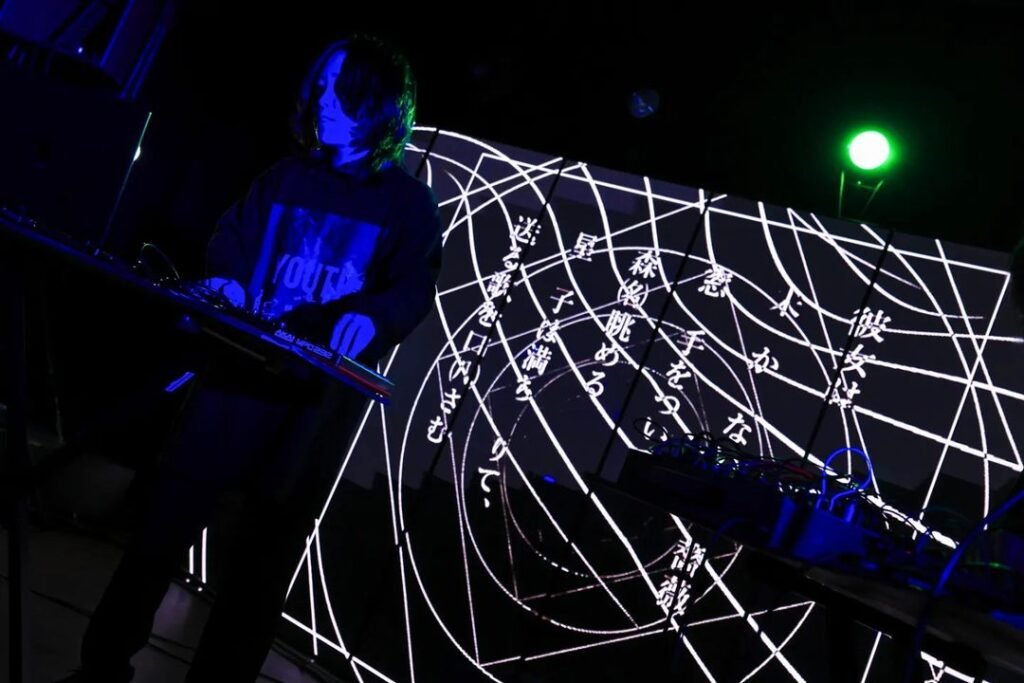 In 2010, Japanese artist Naohiro Ukawa introduced Dommune, a small club that follows the concept of Boiler Room by live-streaming DJ sets on the web every evening of the week.
Although the physical capacity of the club is limited to just over 50 people, tens of thousands of Japanese music enthusiasts virtually join in each night to witness the skillful performances of DJs and turntablists curated by Ukawa. Lucky attendees who manage to enter the Shibuya venue experience the power of a clear and dynamic Funktion One sound system, typically featuring techno and minimal sounds that draw inspiration from the influential Berlin scene. Super Dommune has become legendary in just a few years since its inception, with renowned artists like Nina Kraviz, Thomas Schumacher, Derrick May, Jeff Mills, and Nuno Dos Santos gracing its decks. The club's atypical nature and captivating lineups have contributed to its cult status within the music community.
Address: B1F Sunrise Bldg. B1F, 4-6-5, Higashi, Shibuya, Tokyo 150-0011, Japan
6. Old Imperial Bar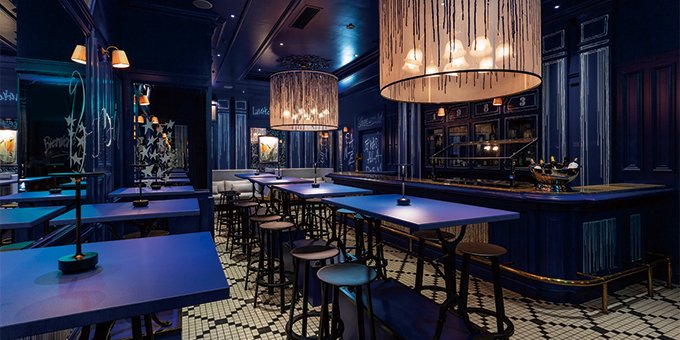 The Old Imperial Bar is a true reflection of the Imperial Hotel, an iconic institution in Tokyo that has been a part of the city for almost a century. In stark contrast to the contemporary bars found in modern palaces like the New York Bar or Mandarin Bar, the Old Imperial Bar takes us back to the 1920s, when the esteemed architect Frank Lloyd Wright designed the hotel with a flamboyant style.
Preserving the essence of Wright's vision, this bar has a dark and intimate ambiance, adorned with vintage art deco decor. It's a haven for those who appreciate the charm of old-fashioned bars. Visitors come here to savor a final whiskey at the counter, immersing themselves in the nostalgic atmosphere.
Address: Imperial Hotel Tokyo, Main Bld. MF, 1-1,, Uchisaiwaicho 1-chome, Chiyoda-ku, Tokyo 100-8558, Japan
https://www.imperialhotel.co.jp/e/tokyo/restaurant/tower_bars/
7. Sound Museum Vision
In a city known for its intimate venues and hidden clubs, Sound Museum Vision stands out ,with a capacity of 1,500 people, making it one of the largest clubs in Tokyo—a remarkable feat considering the city's staggering population of over 30 million.
Sound Museum Vision follows a winning formula: a crystal-clear and powerful sound system, an ambitious artistic direction, and a devoted and enthusiastic audience. What sets Sound Museum Vision apart is its diverse programming, featuring a wide range of styles such as techno, rock, hip-hop, and house, along with an array of Japanese and international guest artists.
Address: Shintaiso Bldg. B1F, Dogenzaka, Shibuya-ku, Tokyo, Japan
https://www.instagram.com/visiontokyo/?hl=en
8. Womb
Womb, an iconic establishment in Shibuya, has consistently been recognized as one of the best clubs in the world since its grand opening in the spring of 2000.
Week after week, Tokyo locals and international clubbers flock to Womb, gathering beneath the largest disco ball in Asia ,to experience the finest house and techno DJs from around the globe. The club boasts a powerful sound system and impressive effects such as CO2 jets and dazzling lights, reminiscent of the best clubs in Spain and Britain.
However, it's important to note that unlike many major European clubs where the atmosphere starts heating up on Thursday or even Wednesday, Womb maintains a relatively calm ambiance until Friday evening. So, choose your visit wisely to fully immerse yourself in the vibrant energy of this renowned venue.
Address: 2-16 Maruyamacho, Shibuya, Tokyo 150-0044, Japan
9. Super Deluxe
SuperDeluxe, established in 2002, is a vibrant and eclectic venue that incorporate art and creativity. It has become one of the trendiest spots in Tokyo by offering more than just a typical artists' bar. SuperDeluxe captivates Tokyo's stylish crowd through its diverse range of events.
From experimental music to electronic beats, classical performances to live artist shows, film screenings and even sake tastings, SuperDeluxe's program encompasses a lot of immersive experiences. Additionally, exhibitions showcasing various art forms contribute to the venue's dynamic atmosphere. Tucked away discreetly on a floor near Mori Tower in Roppongi, SuperDeluxe remains a hidden gem.
Address: 3-1-25 B1F, Nishiazabu, Minato, Tokyo 106-0031, Japan
10. Trump Room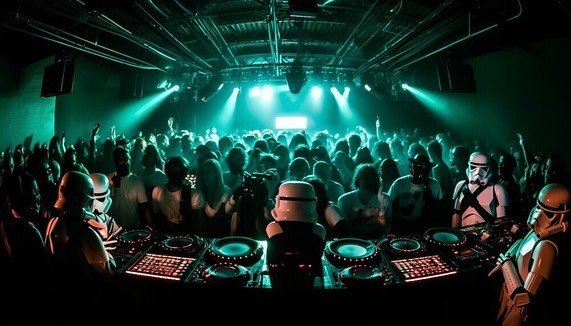 The Trump Room defies the typical Japanese minimalist aesthetic with its ultra-charged baroque decoration. This unconventional setting embraces the traditional codes of European luxury, featuring crystal chandeliers, red velvet sofas, stuffed animal heads, and elaborate gilded mirrors and frames. Every element is magnified to create an atmosphere of opulence.
The clientele that frequents the Trump Room is equally striking. This club embodies a Tokyo that embraces flamboyance and extravagance. The musical programming is carefully curated, with renowned electro labels, such as the Parisian label Kitsuné, making the club their new home
Address: 301, 1-12-14 Jinnan, Shibuya-ku, Tokyo, Japan
11. Unit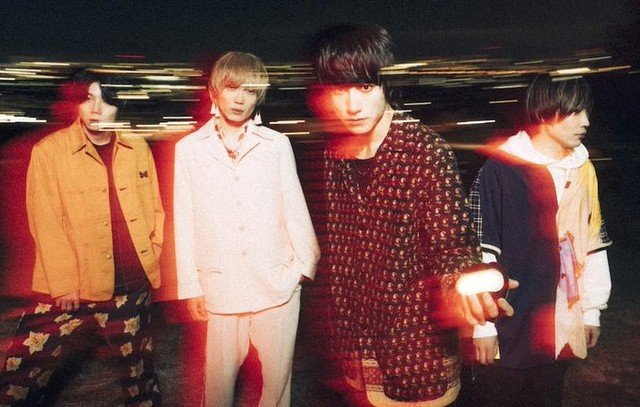 The place is multi-faceted, since in addition to the club, it hosts indie rock concerts in the first part of the evening, becoming the favorite room of international groups recognized as Bloc Party.
But it is especially once the place turns into a club that it is most interesting. It contains all the ingredients that make Tokyo clubbing one of the most interesting in the world: cutting-edge programming (techno, electro, drum'n'bass, house), a powerful soundsystem and a dream audience , all at the same time knowledgeable, demanding and enthusiastic. 
Address: ZA House Bldg, 1-34-17 Ebisu-nishi, Shibuya-ku, Tokyo, Japan
12. Two Rooms Grill & Bar
On the fifth floor of Omotesando's Ao complex, Two Rooms is one of Aoyama's hottest bars.
Delicious cocktails, an impressive wine list and an elegant, intimate and spectacular setting are some of the elements that make the success of this place, adopted massively by expatriates and locals alike. The rooftop terrace with a panoramic view of the city in the distance should be the big argument to convince you if you haven't already.
Adresse
5F AO Building, 3-11-7 Kita-Aoyama, Minato-ku Tokyo 107-0061, Japon
---